Kris Bryant brought a goat (wearing the 'W' flag, of course) to his 'Jimmy Kimmel Live' appearance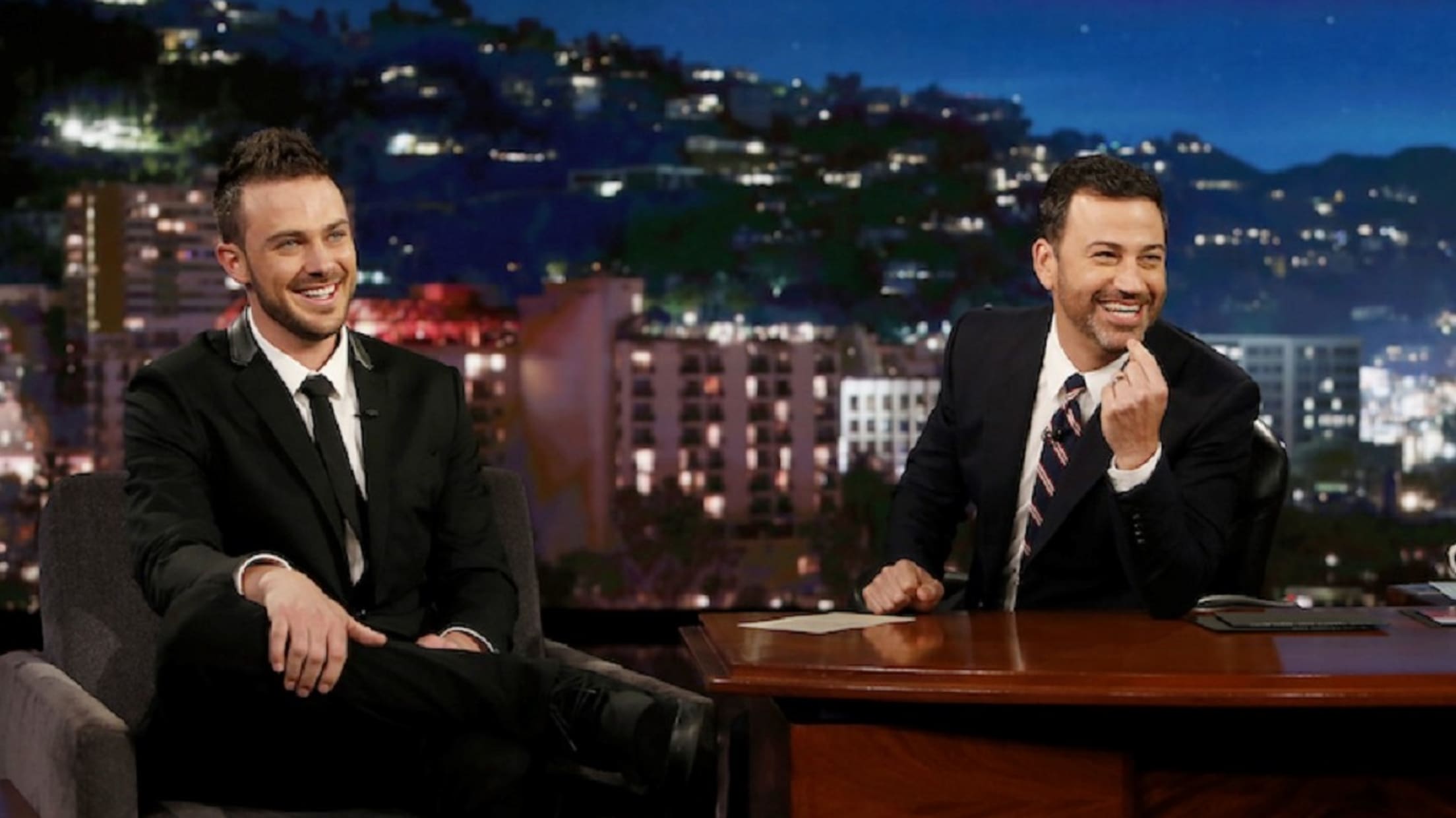 The Cubs' whirlwind media blitz headed into its second week on Monday. Not only did David Ross get to sit in the Batmobile, but Kris Bryant was a guest on "Jimmy Kimmel Live," too. Meanwhile, across the country Dexter Fowler, Ben Zobrist and Anthony Rizzo had some fun of their own on "The Tonight Show Starring Jimmy Fallon."
The dual-booking of various Chicago stars on late-night shows prompted Rizzo to get out the vote in a big way:
@DexterFowler @benzobrist18 and I are going head to head with @KrisBryant_23 on @JimmyKimmelLive tonight. Who will be the funnier guests?

— Anthony Rizzo (@ARizzo44) November 8, 2016
As for Bryant's visit with Kimmel, he arrived in style:
Backstage at #Kimmel with @KrisBryant_23 #Cubs #FlyTheW pic.twitter.com/LzS7w0w0f0

— Jimmy Kimmel Live (@JimmyKimmelLive) November 8, 2016
And, because there is definitively no more goat-related 'curse' placed upon the Cubs, Bryant appeared alongside one that happened to be wearing a 'W' flag:
And met a particularly emotional fan:
You can see more clips of Bryant's appearance here, including his thoughts on the rain delay and why it may have helped the Cubs.
All in all, another eventful night for one of the World Series Champions.
Watch me on @jimmykimmel tonight on ABC!!! #Kimmel pic.twitter.com/RKh9vBkz34

— Kris Bryant (@KrisBryant_23) November 8, 2016
Teams in this article:
Players in this article: