LeBron James once took batting practice before a Reds-Indians game, but it didn't go so well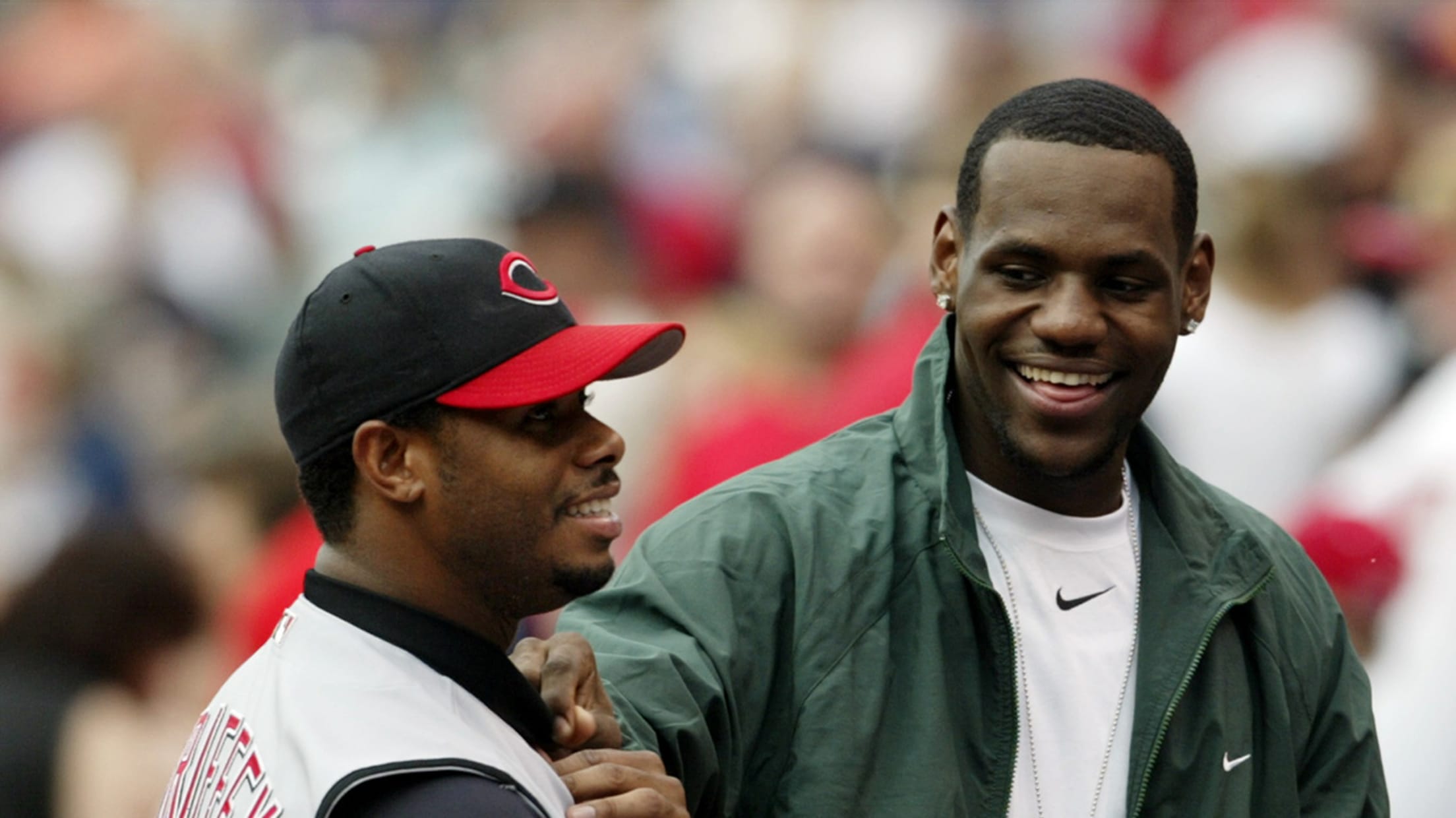 Cleveland Cavaliers' LeBron James, right, and Cincinnati Reds ' Ken Griffey Jr. share a laugh before the Reds play the Cleveland Indians Saturday, June 12, 2004, in Cleveland. (AP Photo/Ron Schwane) (RON SCHWANE/AP)
After Michael Jordan won his third NBA title, he stunned the sports world by hanging up his sneakers to pursue a short-lived but memorable baseball career. Having won a third ring of his own by leading the Cavaliers to the promised land on Sunday night, could LeBron James possibly consider following suit?
If his experience taking batting practice with the Indians was any indication, we'll probably have to settle for watching him on the hardwood.
One day after being drafted by the Cavs in 2003, James was a guest of the Tribe before a Reds game at then-Jacobs Field. The King received a tour from friend CC Sabathia, swapped stories with fellow No. 1 overall pick Ken Griffey Jr. and threw a halfway decent ceremonial first pitch:
(Griffey and LeBron apparently hit it off that day -- LeBron returned to The Jake for another Reds-Indians matchup a year later, in part to chat with Junior. That's where that photo up top comes from.)
For his first pitch, James wore an Indians jersey and cap -- a much better look in his hometown than the Yankees cap he wore to a postseason game four years later: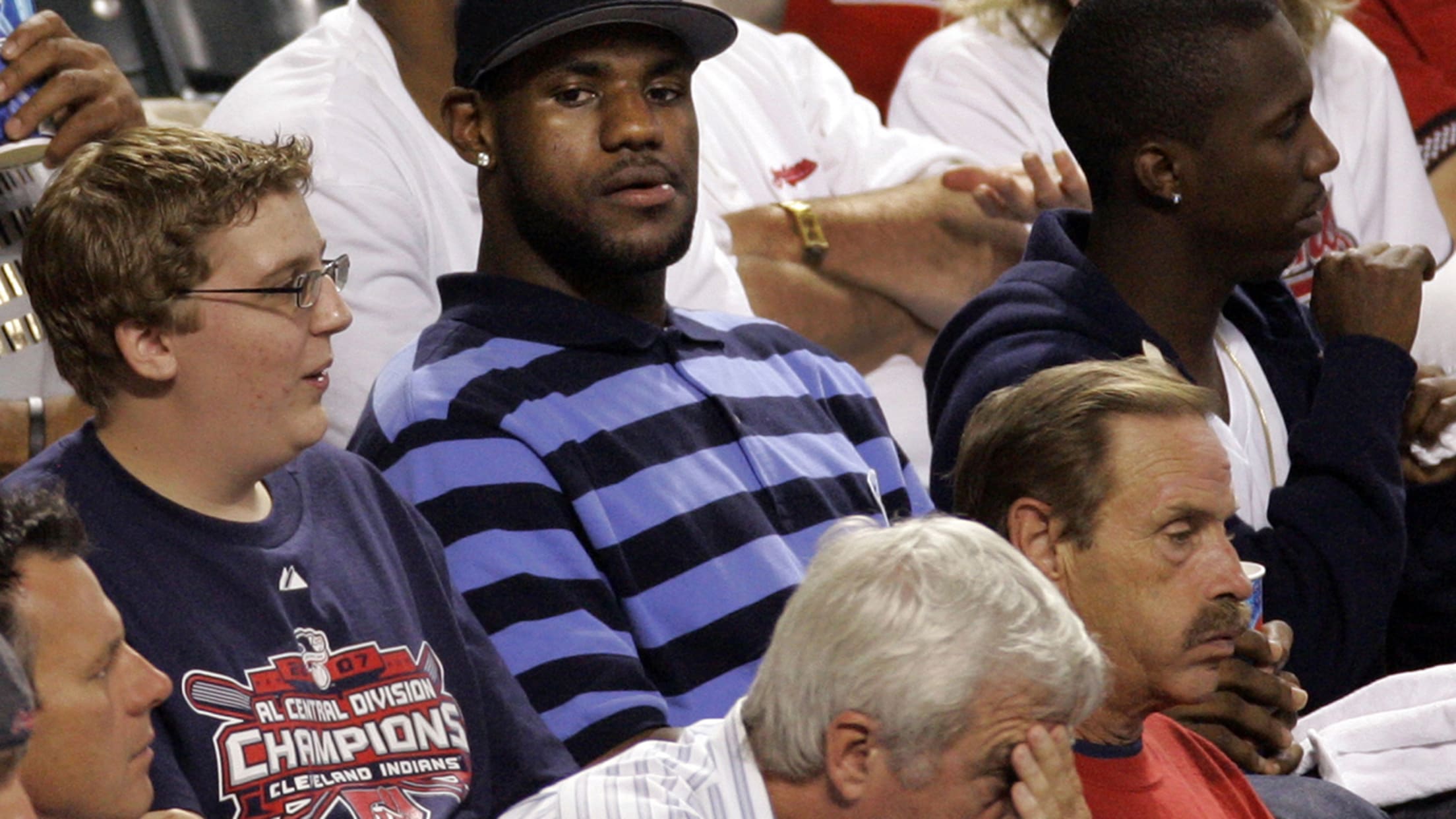 LeBron's attempt at batting practice earlier in the afternoon, though, left something to be desired. From an AP story about the proceedings:
After the Reds finished their pregame batting practice, James jumped into the cage for a few swings -- and a lot of misses.

With former Reds pitcher Tom Hume, now the club's bullpen coach, lobbing pitches to him, James fanned on the first nine pitches before hitting a soft liner to right field.

"Whew," Hume said when asked about James' swing. "He needs a lot of work."

...

"He threw me a couple curveballs, but I finally started to hit them," James said, peeling off his batting gloves. "It's fun to do something you don't always do. I'm competitive at everything."
This isn't to say James couldn't potentially have been a two-sport star; he scored 16 touchdowns as a receiver in his junior year at St. Vincent-St. Mary's before focusing solely on basketball.
Still, unless he's made unbelievable strides in the past 13 years, we know that as transcendent as he is on the basketball court, King James is simply not destined to be a great hitter. LeBron is just like us, after all -- insofar as most of us probably can't do anything with a breaking pitch either.