Let's join Evan Longoria in celebrating National Bobblehead Day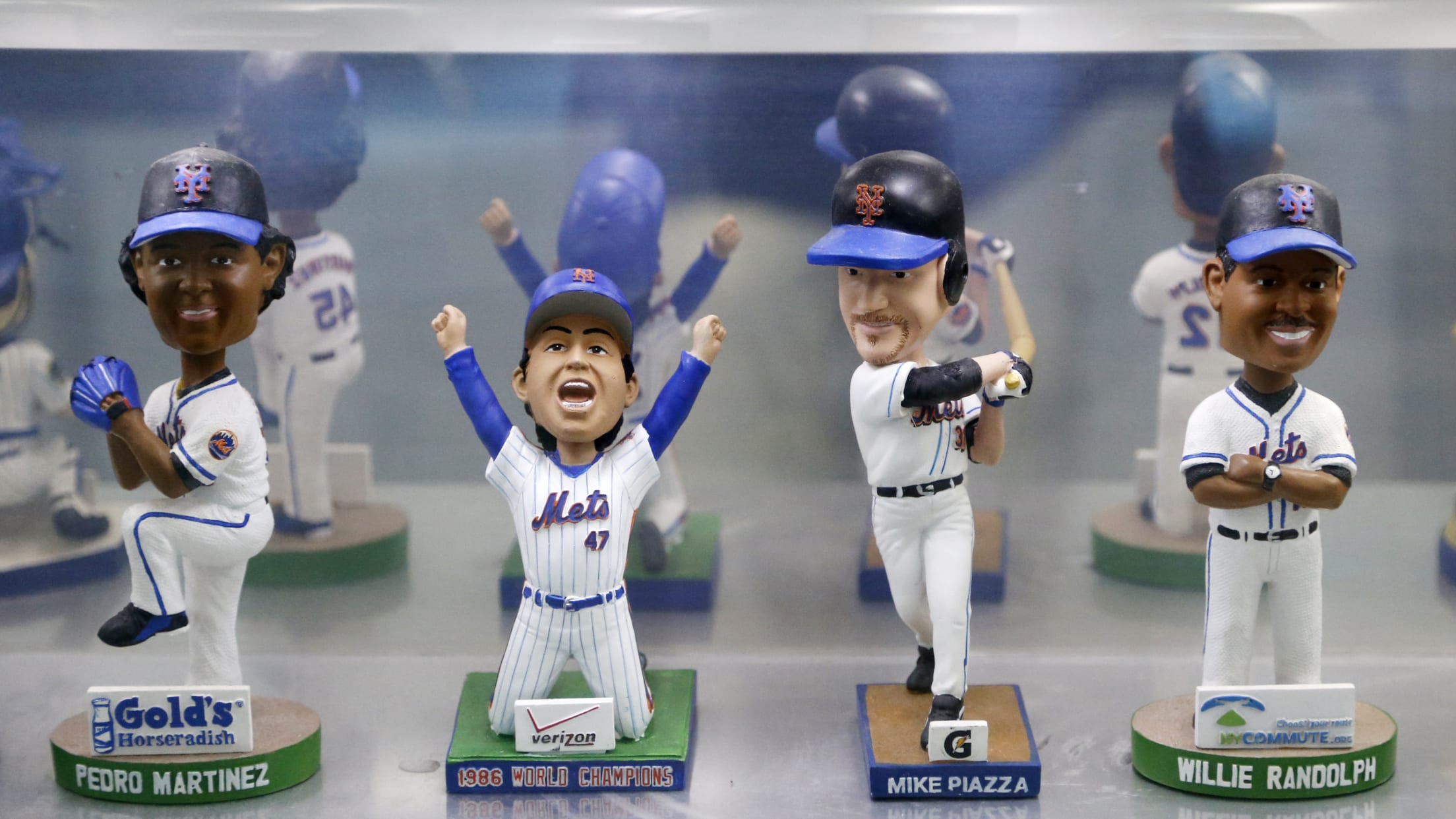 Today we celebrate National Bobblehead Day, a holiday that is as fun as it is necessary. It's such a good holiday, in fact, that Evan Longoria celebrated by channeling his inner bobblehead doll. As Gandhi more or less said, "Be the bobblehead you wish to see in the world."
Following Longoria's lead, here are our favorite bobbleheads of the last year.
Yadier Molina's larger-than-life bobblehead
Throughout the 2017 season Busch Stadium hosted a giant bobblehead statue of Molina. It was so good that Molina needed to take a nodding selfie with it:
The Fresno Grizzlies' 20th Anniversary Series
In 2017, the Fresno Grizzlies celebrated their 20th season in Fresno and decided to celebrate with a bobblehead series featuring some notable former players. These are all great, but it's hard to outshine Madison Bumgarner arm wrestling a bear:
2017 Promo Schedule: 20th Anniversary Bobbles! "Buster Hugs," MadBum arm wrestling a grizzly bear and Tony Kemp in a Taco Truck! #Sea20ns pic.twitter.com/xdG5sp9QM5

— Fresno Grizzlies (@FresnoGrizzlies) February 28, 2017
Bob Walk's bobblechair
Some bobbleheads only celebrate individuals, but others commemorate specific moments in history. The Pirates' release of a Bob Walk bobblechair in May recognized the time the announcer fell out of his chair:
Excited to finally have Bob Walk's Bobblechair!!! #LetsGoBucs @ROOTSPORTSPIT @Pirates pic.twitter.com/aBeswKAmzr

— Rose Blonski (@BlonskiRose) May 20, 2017
Trevor Bauer Drone Bobblehead
The Indians pitcher was forced to miss a start in the 2016 Postseason due to an injury sustained when he cut his finger on a drone. In 2017, the Reno Aces remembered that event in the best way possible -- with a bobblehead:
Can't wait until August 19 for your Trevor Bauer Drone Bobblehead? Here's another look at him.
Presented by The Drone Store pic.twitter.com/9eFbLA1Bd1

— Reno Aces (@Aces) August 2, 2017
Jedi Keon
With the 2016 release of "Rogue One," the Brewers hosted a Star Wars Night that featured a postgame laser show and this Keon Broxton bobblehead complete with a Mace Windu lightsaber:
"I'm one with the Force. The Force is with me." A mantra from #RogueOne for #JediKeon to live by. #StarWarsNight https://t.co/sNHvh9pAjU pic.twitter.com/pDXxOnRLxz

— Milwaukee Brewers (@Brewers) March 24, 2017
2018 is already shaping up to be a good year in bobbleheads with the Blue Jays set to release a Marcus Stroman shimmy doll, so we're likely to have even more to celebrate this time next year.
Happy National Bobblehead Day, everybody!