10 years ago, the Braves acquired Mark Teixeira from Texas for Elvis Andrus, Neftali Feliz and more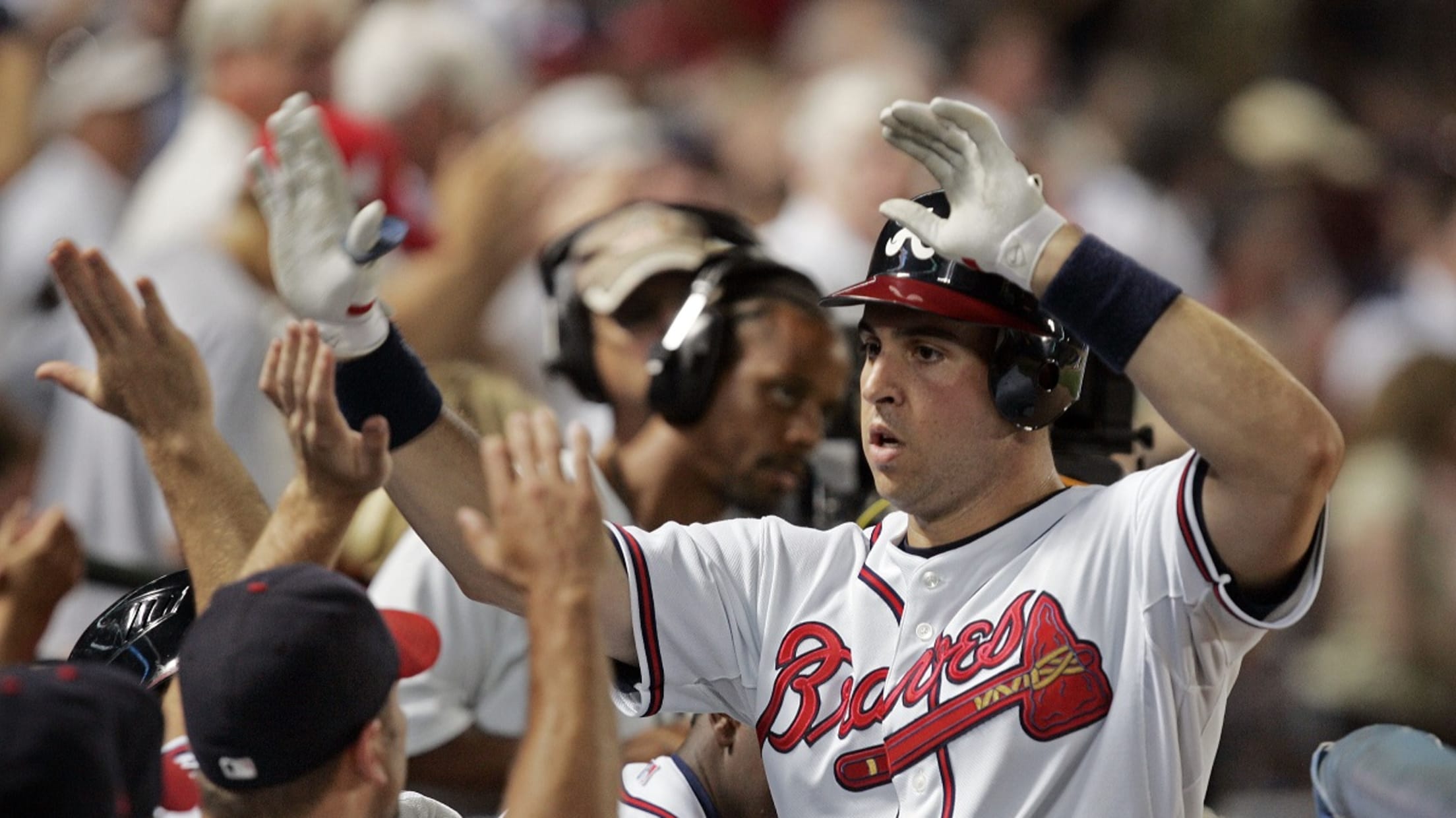 in Atlanta, Tuesday, Aug. 14, 2007. (AP Photo/John Bazemore) (John Bazemore/AP)
At the conclusion of their game on July 29, the 2007 Atlanta Braves sat at 55-51 and were eager to make a splash at the non-waiver Trade Deadline two days later.
They definitely did. In hopes of bolstering their offense for the stretch run, Atlanta acquired then-27-year-old first baseman Mark Teixeira and lefty Ron Mahay from the Texas Rangers in exchange for five Minor Leaguers. Let's take a deeper look at this trade, which benefited both clubs in major ways.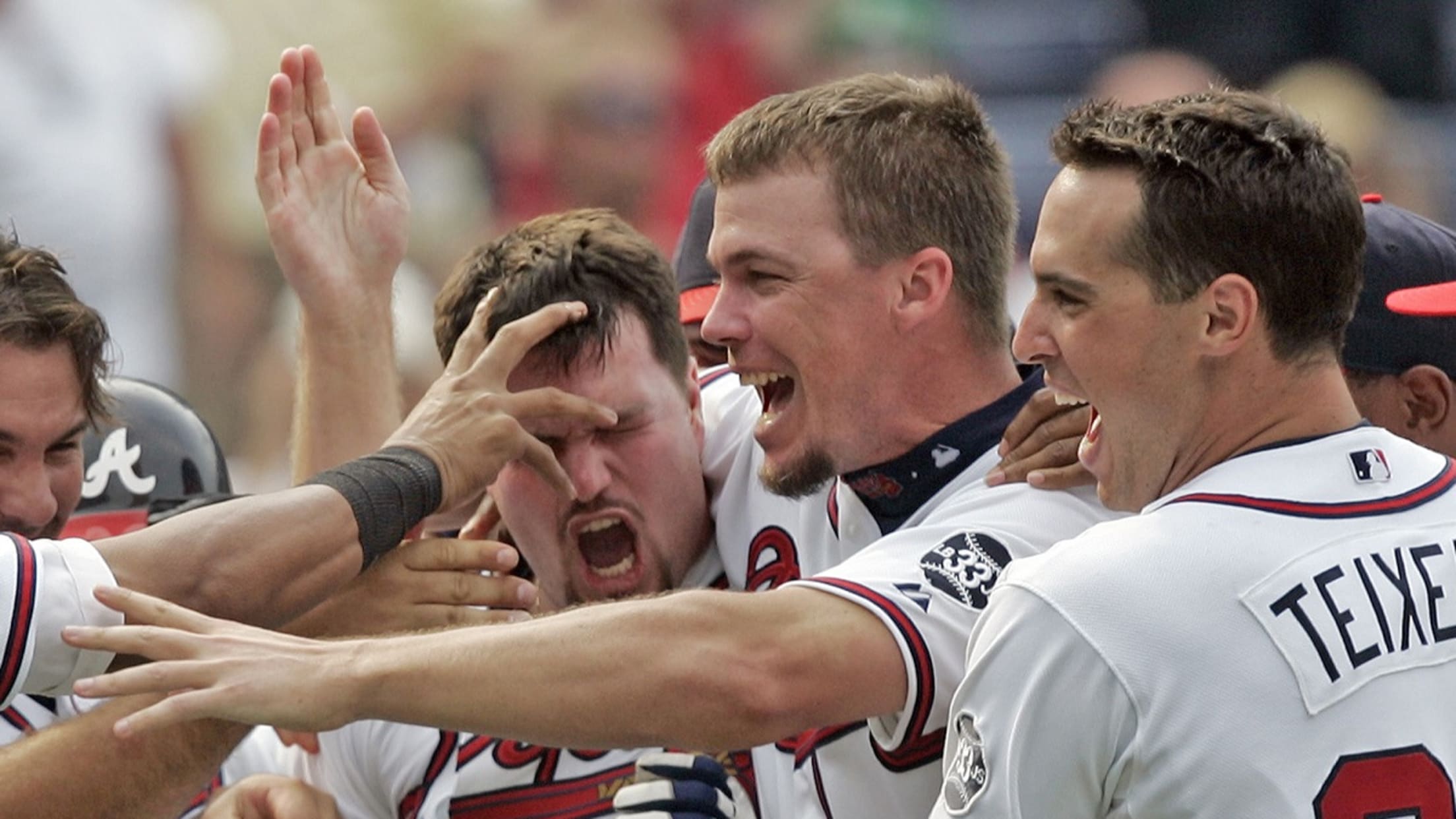 When Atlanta made the trade for Teixeira, he was hitting a robust .297/.397/.524 with 13 homers and 49 RBIs, while posting a 2.6 WAR. He was the definition of a "slugging first baseman" at the time, which was exactly what the Braves sought. And they got it -- in the 54 games he played after the trade, Teixeira hit .317/.404/.615 with a gaudy 1.019 OPS down the stretch, then his career high for a single season.
Though the Braves wound up missing out on a postseason spot, Teixeira provided exactly the offensive and defensive jolt they had been seeking at the Deadline.
As for that return for the Rangers, well ... remember how Texas made it to consecutive World Series in 2010 and '11? Three players acquired in the Teixeira trade were key contributors to those pennant-winning Rangers teams led by Ron Washington. Specifically, shortstop Elvis Andrus, starter Matt Harrison and reliever Neftali Feliz.
At the time of the trade, Andrus was a low-level prospect a few years away from being ready for the Major Leagues, but he's blossomed into a linchpin of the Rangers' infield since his debut in 2009. That first season, Andrus hit .267/.329/.373 with 33 stolen bases and 128 base hits, a campaign that earned him runner-up status in AL Rookie of the Year voting.
And in the postseason, Andrus was as valuable as ever, hitting toward the top of the Rangers' lineup and dazzling on defense.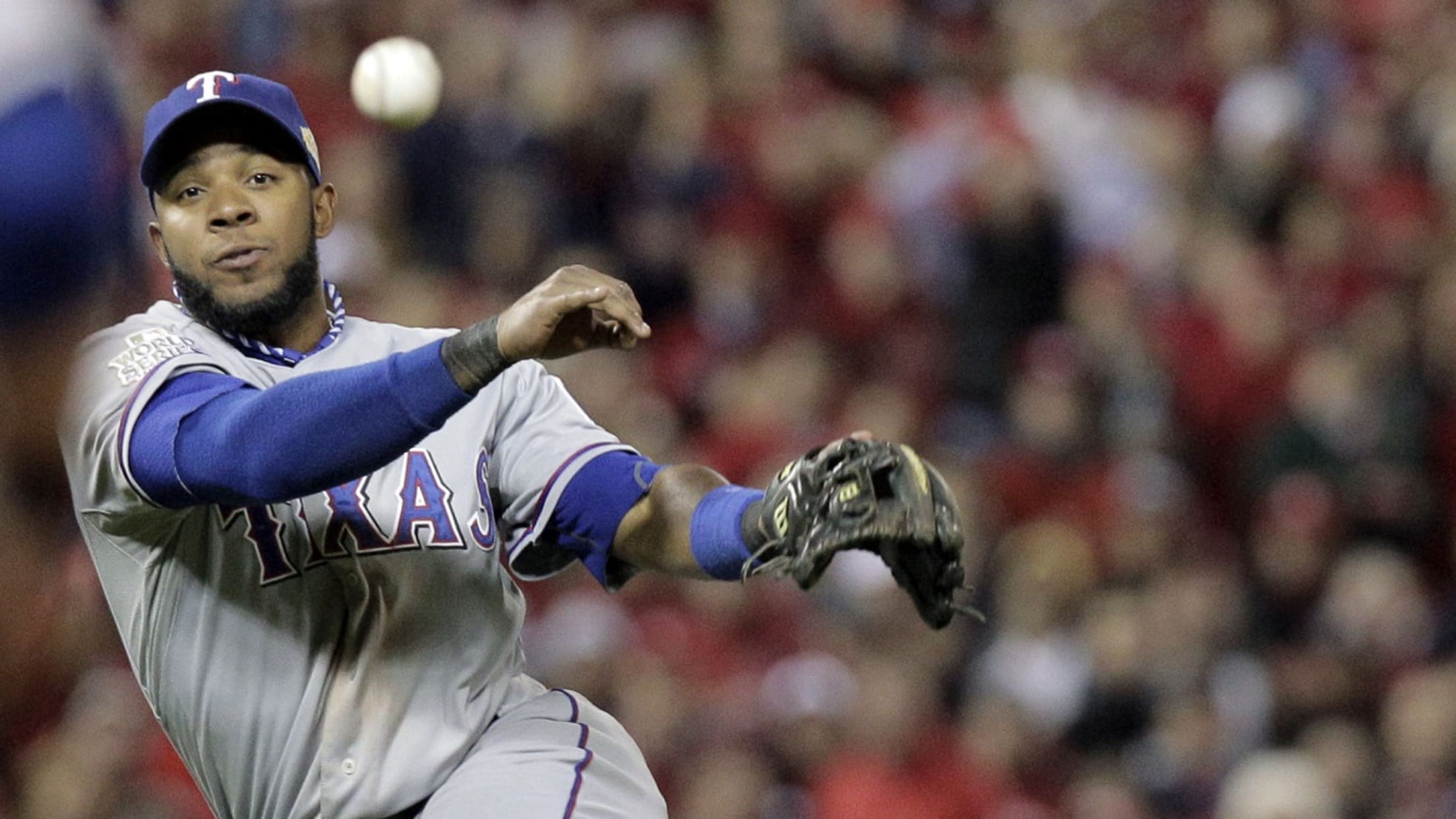 Harrison, meanwhile, made his debut with the Rangers in '08, going 9-3 in 15 starts before some injuries slowed him down. But he bounced back in '11, posting a 14-9 record and 3.39 ERA for Texas in its march to the World Series and earning Cy Young Award consideration a year later, when he went 18-11 with a 3.29 ERA.
Feliz started out strong for Texas after the deal, dominating hitters so impressively in '10 that he was an All-Star and the AL Rookie of the Year. Seventy appearances, 40 saves, just over 69 innings of work and 71 strikeouts later, he firmly established himself as a major piece of the team's bullpen, a position he held until 2015.
Feliz finished his sterling rookie year in '10 with two dominant outings in the World Series against the Giants, throwing three clean innings of relief.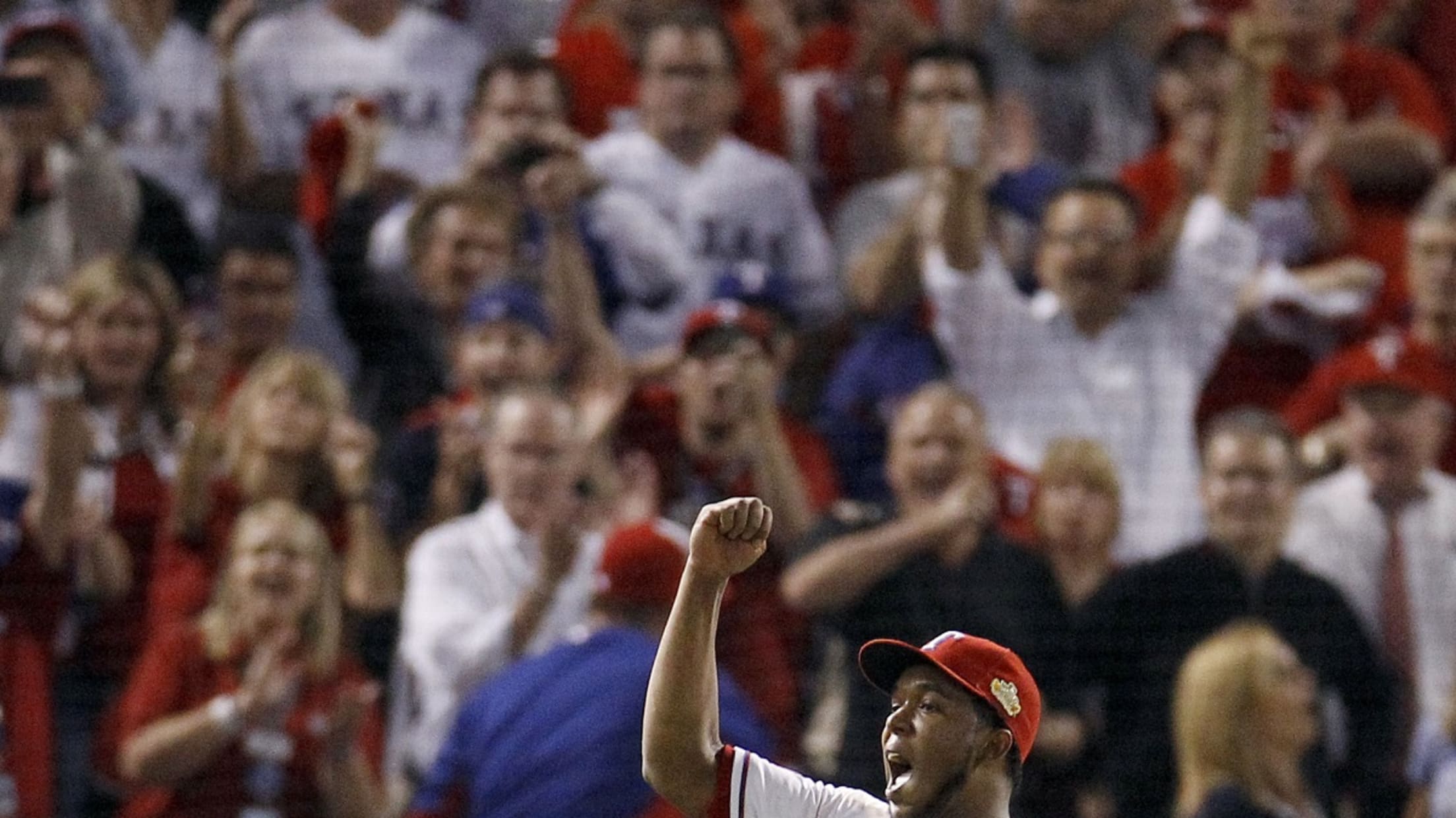 In the years since, neither Feliz (who has been with four different clubs since the Rangers) nor Harrison (who was forced to retire two years ago after prolonged back issues prevented him from staying on the mound) found as much long-term success as Andrus, but both were still great acquisitions for Texas at the time.
Looking back, this trade is an example of what can happen when teams in "sell" mode cash in on assets in exchange for promising young prospects. Sometimes, as the Rangers definitely saw, those prospects blossom at precisely the right time. And for the Braves, while they traded away some future All-Stars in the Teixeira deal, they also reaped the benefits of a productive first baseman in the prime of his career.
Teams in this article:
Players in this article: