Seven unbreakable MLB records you probably haven't heard of before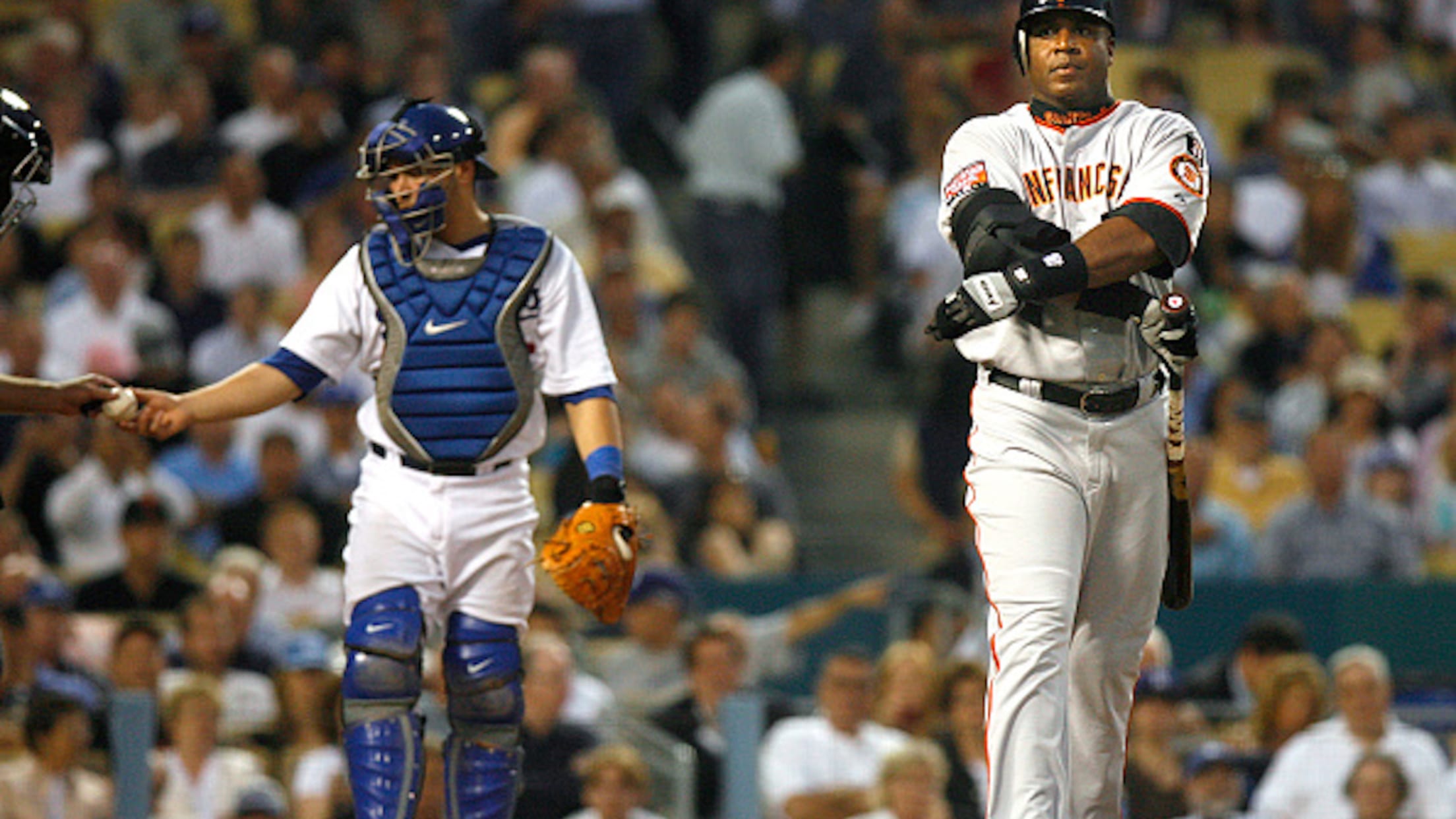 Giants hitter Barry Bonds walks to 1st base after an intentional walk by Dodgers Brad Penny in the 3rd inning at Dodger Stadium Tuesday. (Photo by Wally Skalij/Los Angeles Times via Getty Images) (Wally Skalij/Getty Images)
Baseball history has some instantly iconic numbers, records that are built to stand the test of time: Joe DiMaggio's 56-game hitting streak, Cal Ripken's 2,632 consecutive games played, Cy Young's still mind-melting 511 career wins.
But those marks have already secured their place in the Major League canon. We're here to talk about records that are a bit more, uh, unconventional -- if every bit as unbreakable. Do you know whose thrown the most career wild pitches? Which team was so bad that its home schedule was cancelled? Read on to find out.
Charles "Old Hoss" Radbourn, 59 wins in a season
Facing financial trouble, the owners of the Providence Grays gave their team an ultimatum prior to the 1884 season: Win the pennant or be disbanded. Thanks to a great pitching staff, that didn't seem too far-fetched ... until July, when ace Charlie Sweeney, furious at being pulled from a start in the seventh inning, up and left the team.
Thankfully, the team's other ace was there to pick up the slack. In exchange for a raise, Radbourn offered to make every single start for the rest of the year -- in the process producing one of the most statistically bonkers seasons in history. Old Hoss threw 678 2/3 innings over 75 appearances, and despite an arm so sore that he could barely lift it above his shoulder, nearly every one of them was great. He finished the year with 11 shutouts, a 1.38 ERA and a jaw-dropping 59-12 record, as the Grays went 84-28 and won it all.
Sam Crawford, 12 inside-the-park home runs in a season
"With the rabbit ball they're playing with today," Ty Cobb once said, "[Sam Crawford] would have been one of the greatest home run hitters of all time." The dead-ball era may have dampened the Hall of Famer's numbers, but it also gave us a truly wild record: As a member of the Reds in 1901, Crawford legged out 12 inside-the-park homers.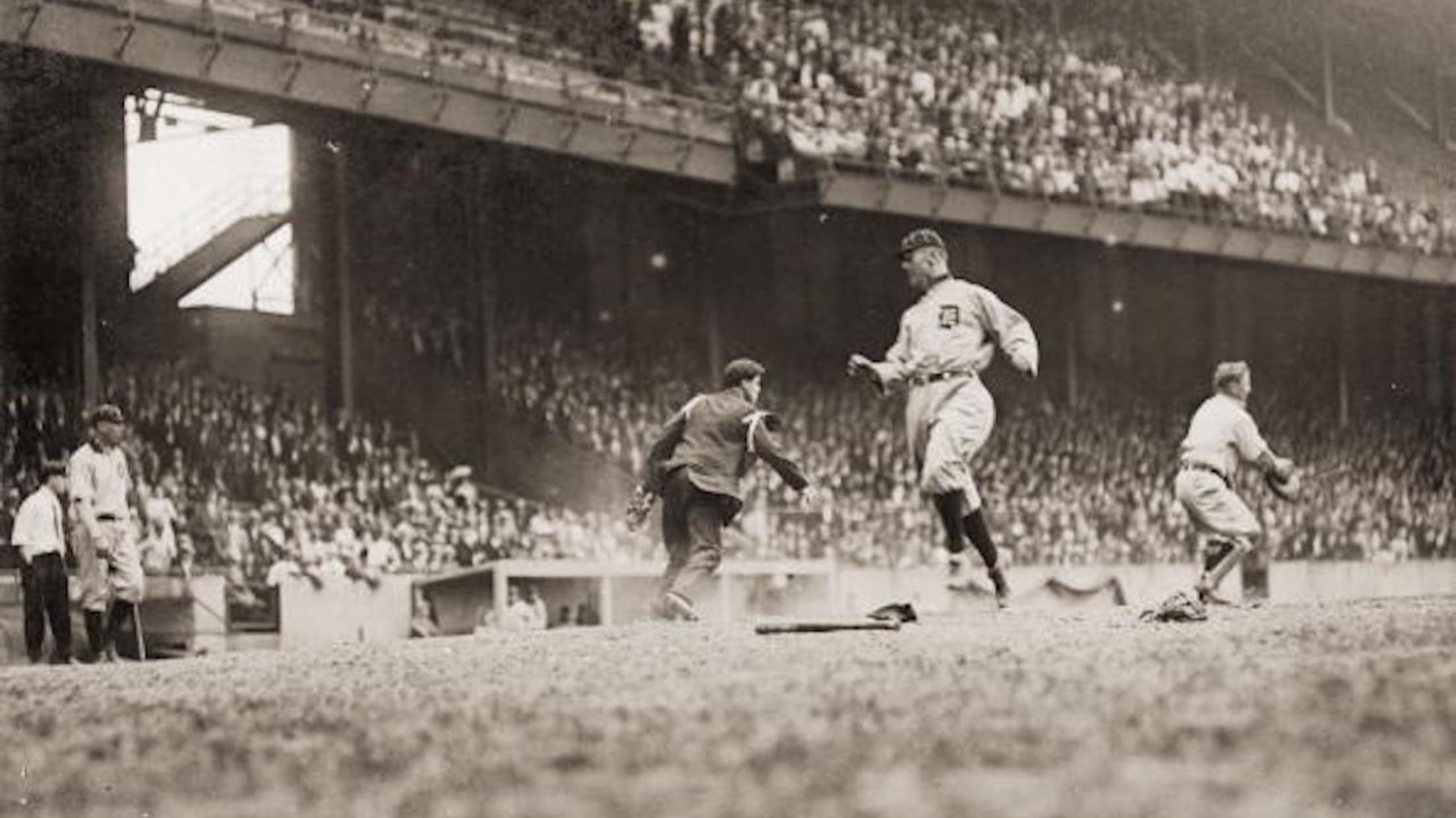 Even crazier, that was hardly out of the norm for Wahoo Sam: He also holds the record for most career triples with 309. (Of course, the ballparks the lefty played in didn't hurt: Cincinnati's Palace of the Fans was 450 feet to right field, while Tiger Stadium's notoriously cavernous outfield featured an actual flagpole out in center.)
Barry Bonds, 688 career intentional walks
From 2001-2004, Bonds hit 209 homers while slashing .349/.559/.809. On a related note, here are Bonds' intentional walk totals for each of those four seasons: 35, 68, 61, 120 (!). At a certain point, teams just stopped even trying to pitch to him -- even with the bases loaded and a two-run lead in the ninth inning:
Combined with impressive (if not quite as world-historically awesome) totals over the rest of his 22-year career, Bonds racked up 688 intentional walks -- more than double the player in second, Albert Pujols at 307.
Tony Mullane, 343 career wild pitches
Mullane was one of the best pitchers of the late 19th century, a workhorse who logged over 400 innings in six different seasons and won 30 games five times. He was one of baseball's first documented ambidextrous pitchers -- after injuring his right arm in a throwing contest as a kid, he learned to throw with his left -- and sported a truly killer mustache: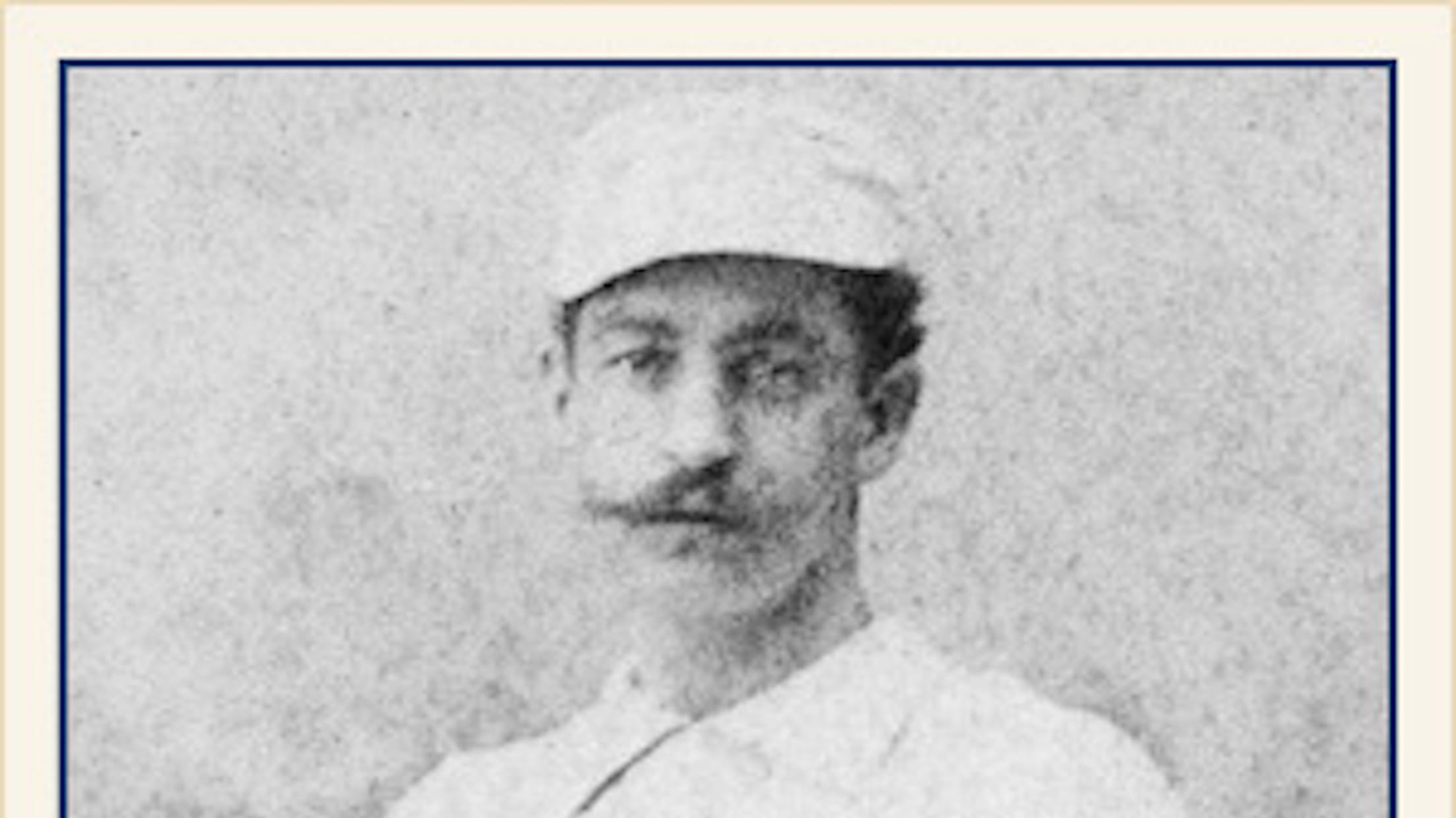 He also wasn't always sure where the ball was going. While Mullane was a great pitcher, he was also a wild one: He averaged just over 26 wild pitches a year over his 13-year career, including a high of 63 in 1884.
For context, Nolan Ryan -- who spent 27 seasons in the Major Leagues, holds just about every counting stat record a pitcher can hold and was never known for pinpoint command -- had just 277. To catch Mullane, he'd need to come out of retirement and throw seven more seasons at his career average of around 10 wild pitches per year.
Fernando Tatis, two grand slams in one inning
In the top of the third inning of the Cardinals' matchup with the Dodgers on April 23, 1999, Tatis took L.A. starter Chan Ho Park deep for a grand slam -- a major feat for any player. Amazingly, though, the fun wasn't over: St. Louis just kept hitting, and hitting, and hitting, until suddenly, Tatis was back up ... with two outs and the bases loaded. And wouldn't you know it:
Even Vin Scully, a man who called everything from perfect games to Hank Aaron's 715th home run, didn't know what to say. "When he came up the second time, I said, 'I'm not even going to look in the record book because I can't believe anybody could have ever [hit two slams in an inning],'" Scully told the St. Louis Post-Dispatch. "And then damned if he didn't do it. What would it be comparable to? I don't know how you could compare it to anything. One inning is so preposterous."
Red Barrett, 58-pitch complete game
It's safe to say that Barrett subscribed to the Crash Davis school of pitching and political science: "I'm no strike-outer," he told the Los Angeles Times back in 1938. "These strikeout pitchers are chumps in my book. Me, I try to make them hit that first ball. After all, those other guys out there are supposed to work too."
And if you think Barrett was simply being hyperbolic, behold his start against the Reds on Aug. 10, 1944: nine innings, two hits, no walks, no runs, 58 pitches -- an average of just two per batter faced. Total game time: a tidy hour and 15 minutes. No other pitcher has finished a complete game in fewer than 70.
Cleveland Spiders, 134 losses in a season (and 101 road losses)
Do not adjust your screen: The Cleveland Spiders really did lose 134 games during the 1899 season -- just a year after finishing 81-68.
How is that even possible? At the time, National League rules allowed owners to hold stock in more than one team. Stanley and Frank Robison, who'd owned the Spiders since the team's founding in 1887, pounced on the opportunity, purchasing the bankrupt St. Louis Browns -- who would later become the Cardinals -- in the winter of 1898.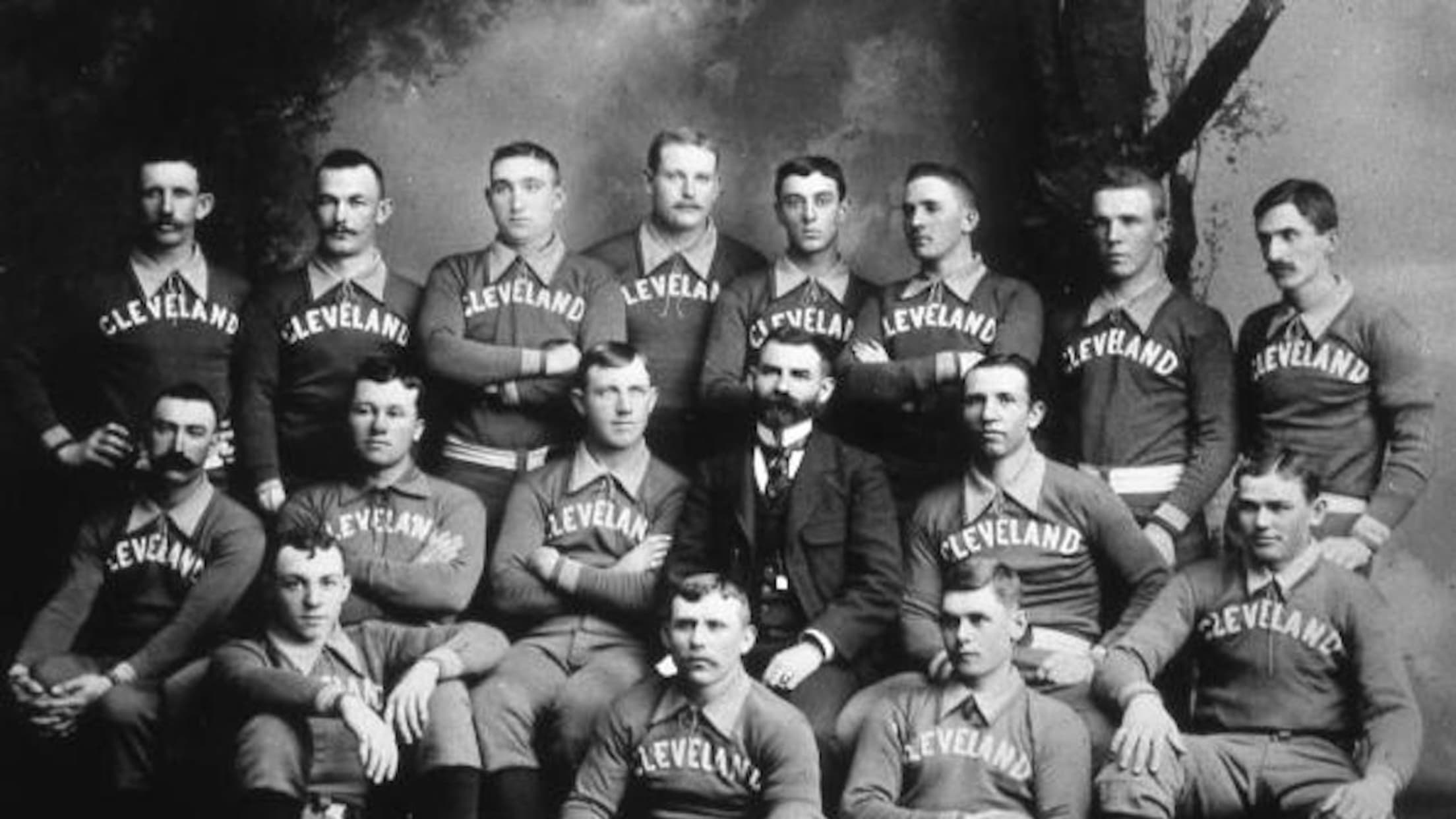 Determining that St. Louis presented a better opportunity than Cleveland, the Robison brothers shipped every worthwhile Spiders player to the Browns. And we do mean every -- from future Hall of Famers Jesse Burkett and Bobby Wallace to 20-game winners Jack Powell and George Cuppy to some guy named Cy Young. Even player-manager Patsy Tebeau was included.
Unsurprisingly, the Spiders lost 30 of their first 38 games ... at which point their best remaining player, third baseman Lave Cross, also got sent to St. Louis. From there, the bottom fell out: Cleveland had six different streaks of 11 losses or more, including a whopping 24 in a row at one point, second-longest in Major League history. The team was so bad that, after the first couple of months, opposing teams refused to travel to play them -- attendance was so low that their cut of the ticket revenue wouldn't be nearly enough to cover travel costs.
The Spiders played the rest of the season away from home, which is how they arrived at a stunning 101 road losses. St. Louis, meanwhile, finished in fifth place at 84-67.