Larry Walker looked so cool riding a motorcycle into Spring Training in 1993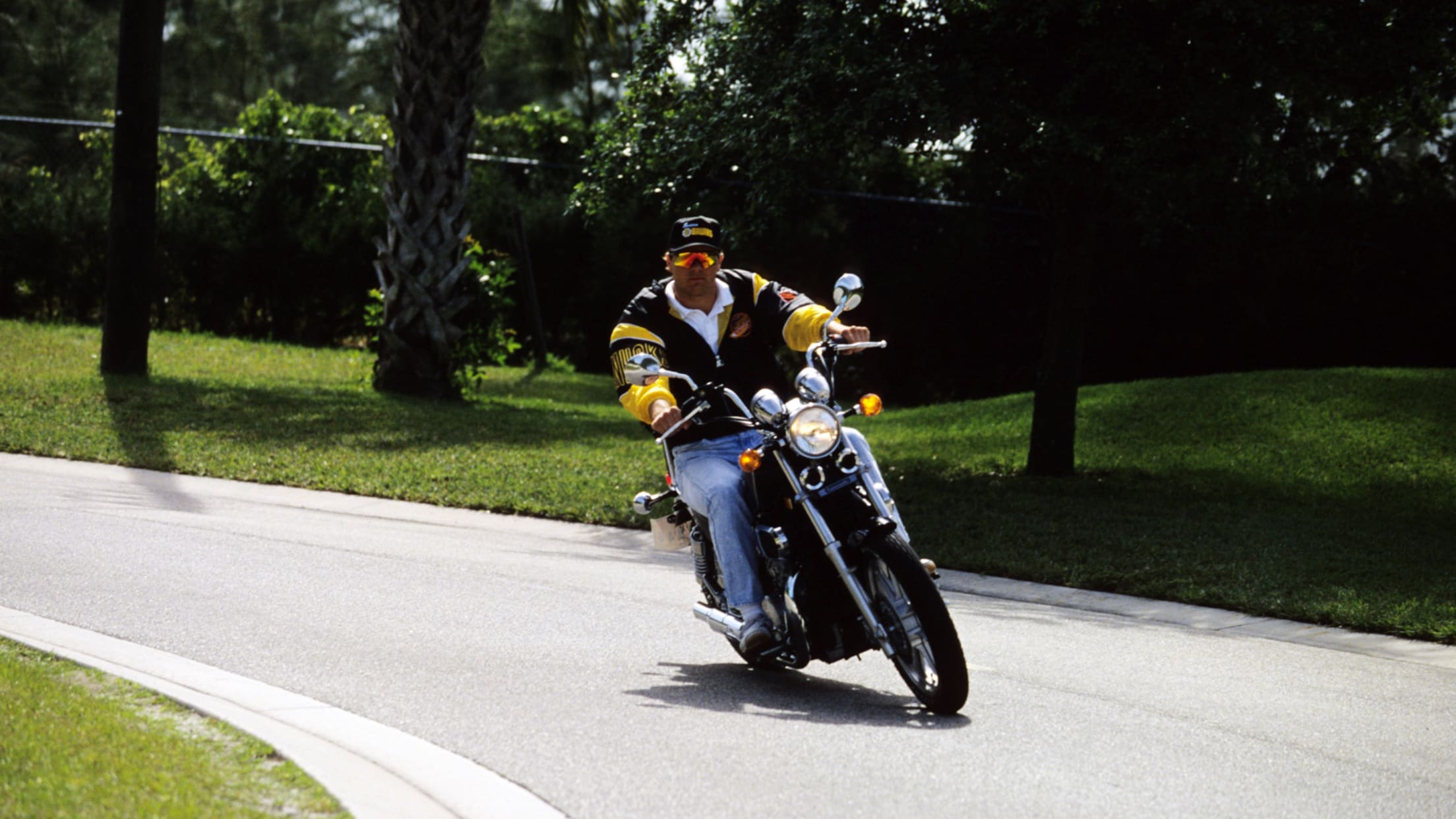 While some current ballplayers take fire-breathing cars or horses into Spring Training, back in 1993, a 26-year-old Larry Walker threw on some old hockey gear, started up his hog and rolled into Expos camp. Look at him -- he's probably humming Steppenwolf. Just dripping in I'm-gonna-mash-me-up-some-dinger-pie-today swag: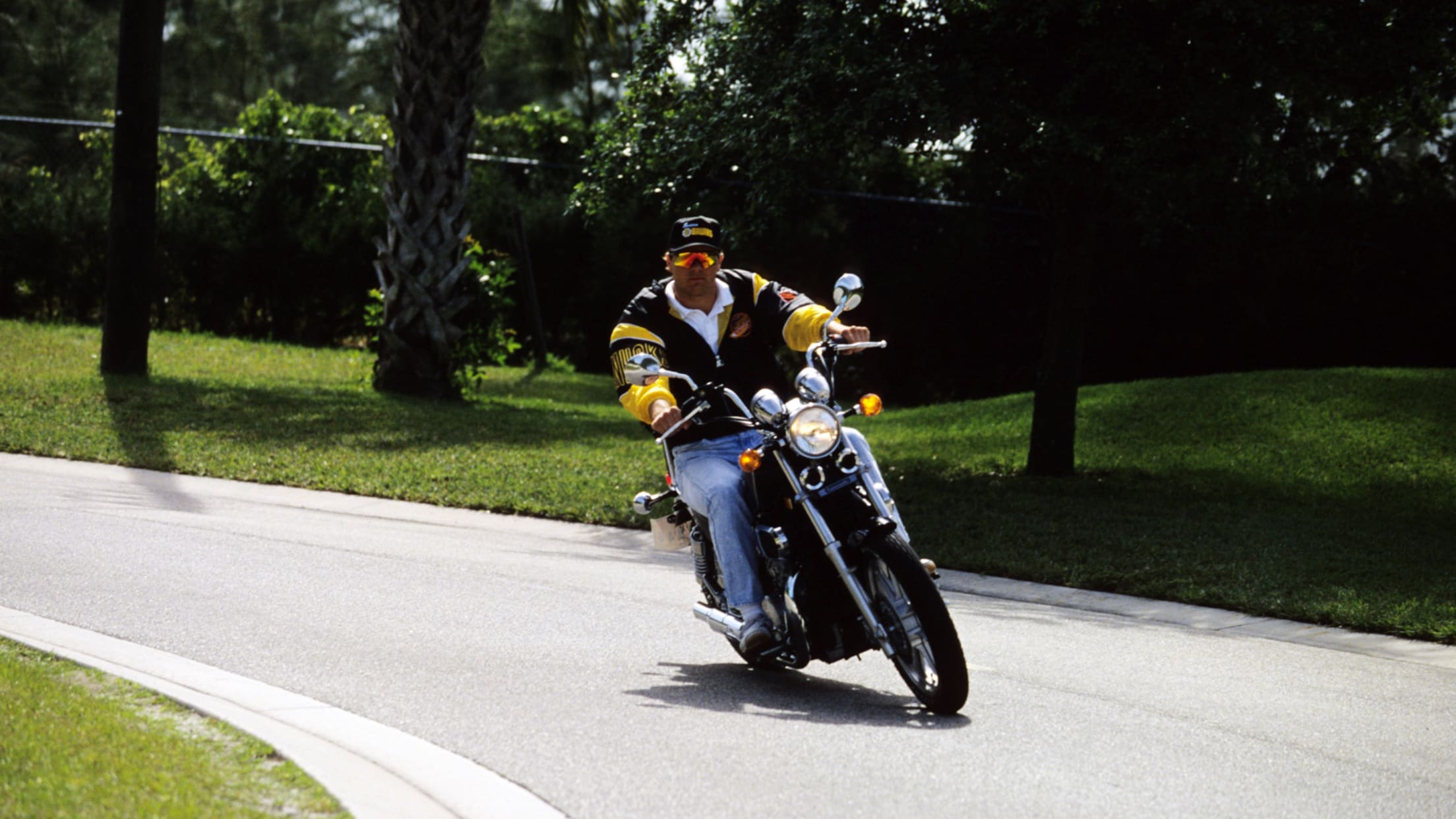 Walker, who celebrated his 50th birthday on Thursday, was coming off his first big year in the Majors in '92 -- hitting 23 homers and driving in 93 runs while winning a Gold Glove, Silver Slugger and nabbing an All-Star appearance. He would go on to win six more Gold Gloves, be named to four more All-Star teams, post a 1.000-plus OPS seven times and take home the NL MVP in an utterly absurd '97 campaign.
Walker, a five-tool phenom who spent time with the 'Spos, Rockies and Cardinals, enters his seventh year on the Hall of Fame ballot in 2017 after receiving 15.5 percent of the vote last year. We hope he gets some more votes this time around. We hope this photo helps.