Maikel Franco broke Freddy Galvis' windshield with a batting practice homer at Spring Training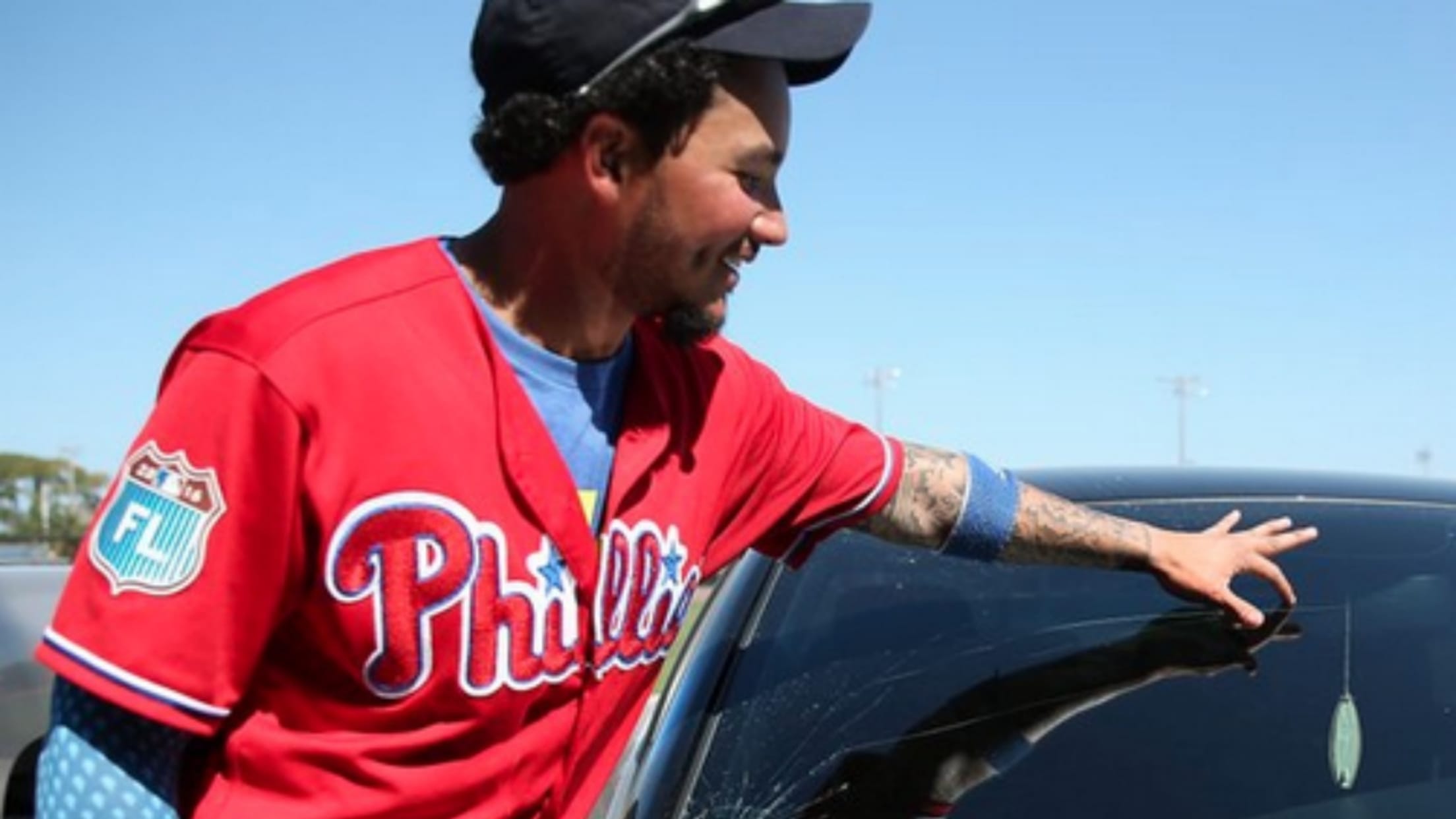 The Home Run Derby is still a full four months away, but MLB's biggest sluggers have been showcasing their extreme power early in Spring Training by belting home runs into stadium parking lots and dinging up cars. Nelson Cruz did it. Russell Martin did it. Kyle Schwarber did it twice.
And now Phillies third baseman Maikel Franco has gotten in on the fun, but Freddy Galvis probably isn't so thrilled about that ... considering it was his windshield that was smashed:
Yes, Maikel Franco hit a ball that shattered the windshield of Freddy Galvis' car during BP. pic.twitter.com/F6OwV7mjxk

— Todd Zolecki (@ToddZolecki) March 1, 2016
"Franco got me," Galvis said with a smile, referring to his teammate Maikel Franco. Fortunately, he also said that insurance will cover the damage.
Freddy Galvis checks damage to window after Franco hit a ball out of the park during BP. #Phillies #springtraining pic.twitter.com/7Zq8qG0wFy

— David Maialetti (@davidmaialetti) March 1, 2016
This isn't the first time a baseball has wrecked a vehicle parked outside the Phillies' clubhouse. Parking is a hazard as balls from Bright House Field and from the Carpenter Complex can land there easily. But parking there is a practice started long ago by veterans.
"I don't know, man," Galvis said when asked why players park there. "We'll have to move down, all the way to center field. You've got to."
The kicker here is that Galvis wasn't even parked in his designated parking spot.
Maikel Franco broke a window on Freddy Galvis's Dodge Charger with a BP home run. Blame Cesar: he took Freddy's parking spot.

— Ryan Lawrence (@ryanlawrence21) March 1, 2016