A young Jay Bruce once called the Kingdome asking to speak to Ken Griffey Jr.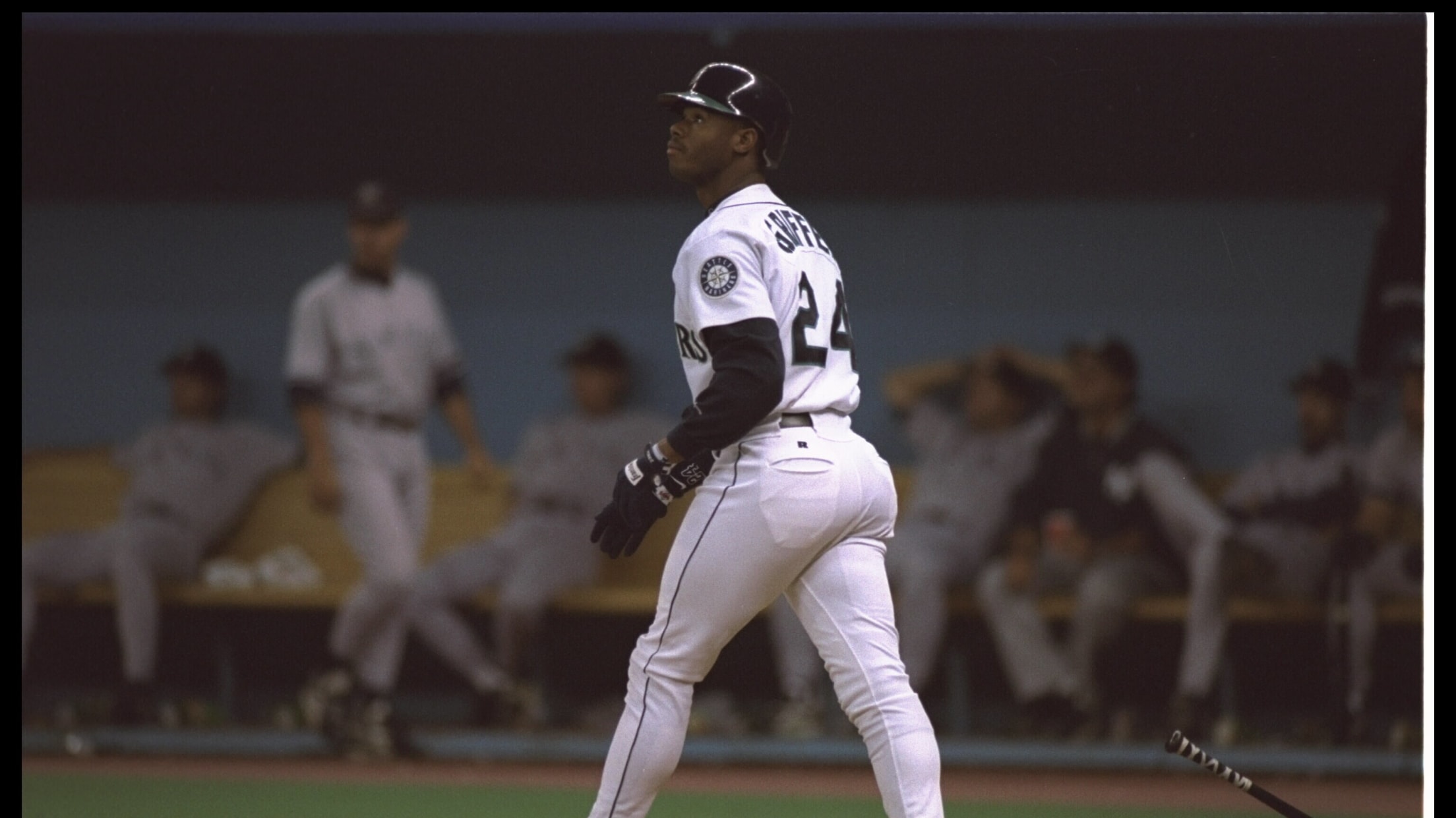 At the peak of his powers in the late '90s, Ken Griffey Jr. was a lot of kids' favorite player -- including a young Jay Bruce. Growing up in Beaumont, Texas, Bruce was "completely obsessed" with the superstar outfielder and recently revealed in an interview with Seattle radio that as a kid, he once tried to reach Griffey in the most obvious way possible: Calling him up on the phone!
As a 9 year old Texan, #Mariners OF Jay Bruce picked up the phone, called the Kingdome and asked for Ken Griffey Jr.

"I got to the operator: 'Sorry honey, we'd like to talk to him too, but not going to be in the cards for either of us I don't think.'" https://t.co/aNUJiHrShi

— 710 ESPN Seattle (@710ESPNSeattle) February 1, 2019
While Bruce didn't manage to reach Griffey on that day, his dreams of connecting with his idol would come true about 12 years later in a remarkable way. After being selected in the first round of the 2005 Draft by the Reds, Bruce quickly developed into one of the top prospects in baseball. At just 21 years old, Bruce made his MLB debut on May 27, 2008, starting in center field and batting second -- with Griffey playing right field and batting third. Bruce put on a show, going 3-for-3 with two walks and becoming only the eighth player in history to reach base five times in his MLB debut:
Bruce's stint playing alongside his childhood hero was short-lived, as Griffey was traded to the White Sox at the 2008 Trade Deadline. But Bruce surely enjoyed every second of playing with The Kid. As Bruce described it, "I followed him around like a little puppy ... I tried not to be too weird about it but there was definitely that sense of I'm a fan but I am also now a colleague so I have to act like it." We can't blame him for being a tad starstruck.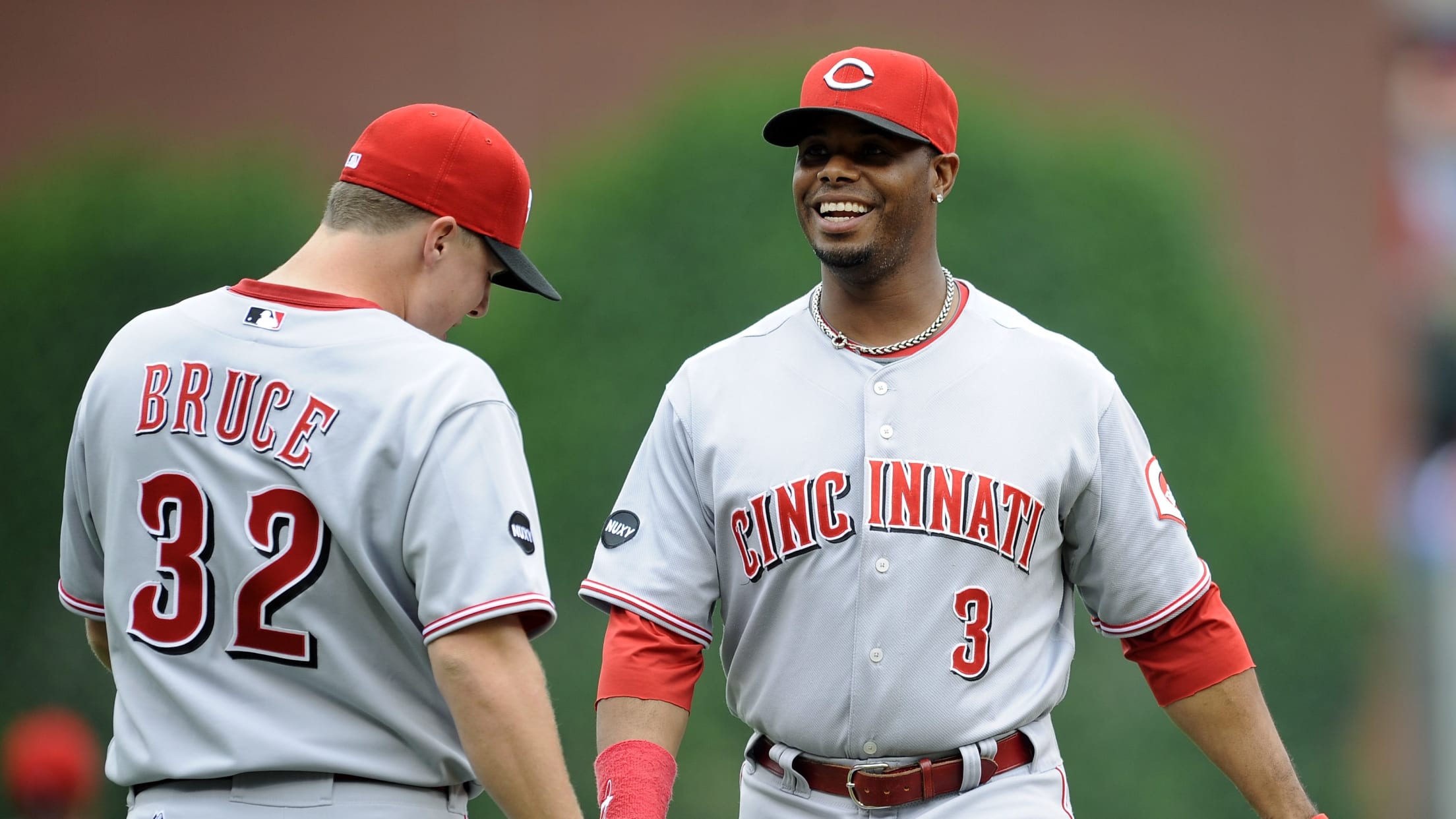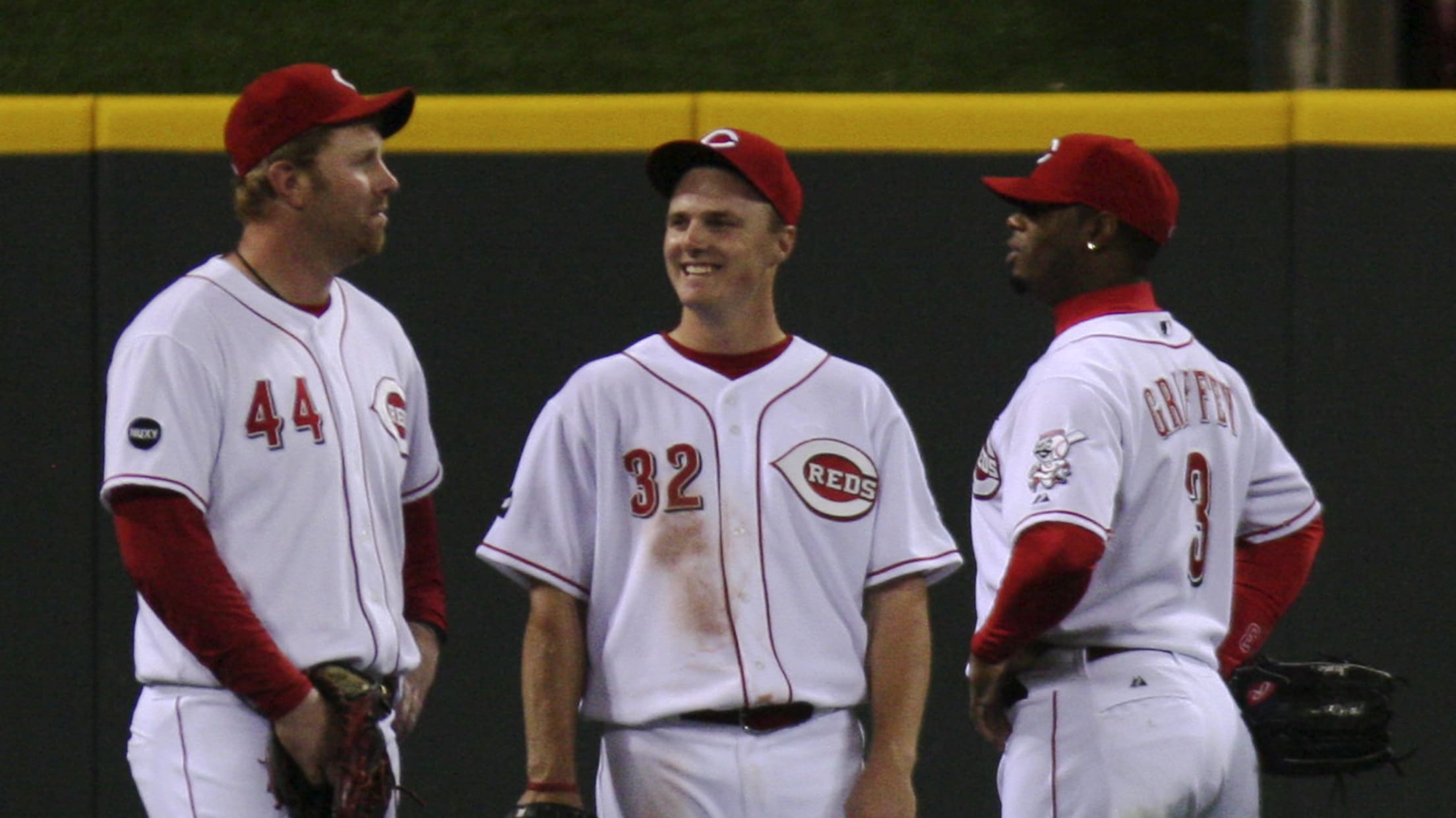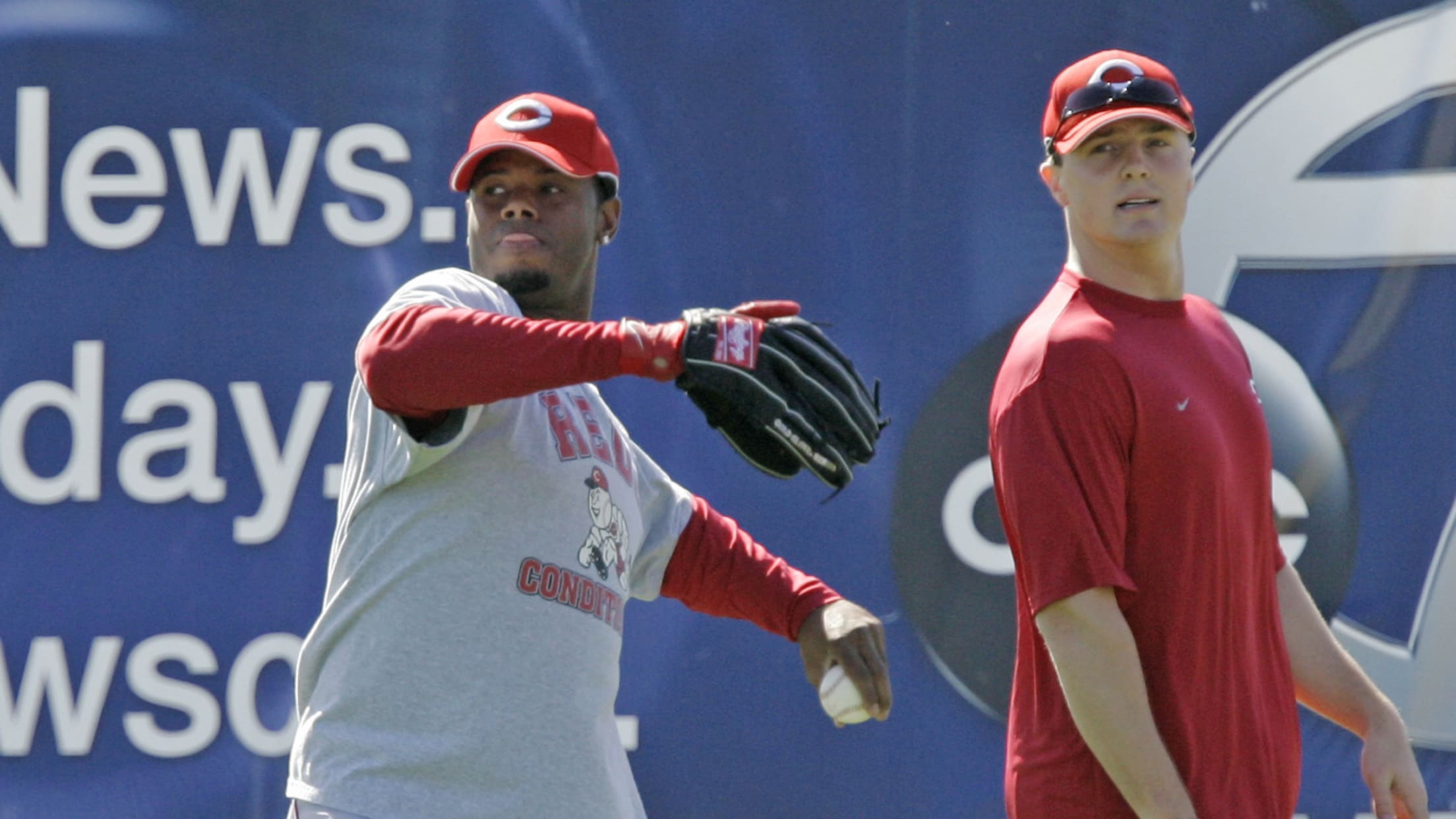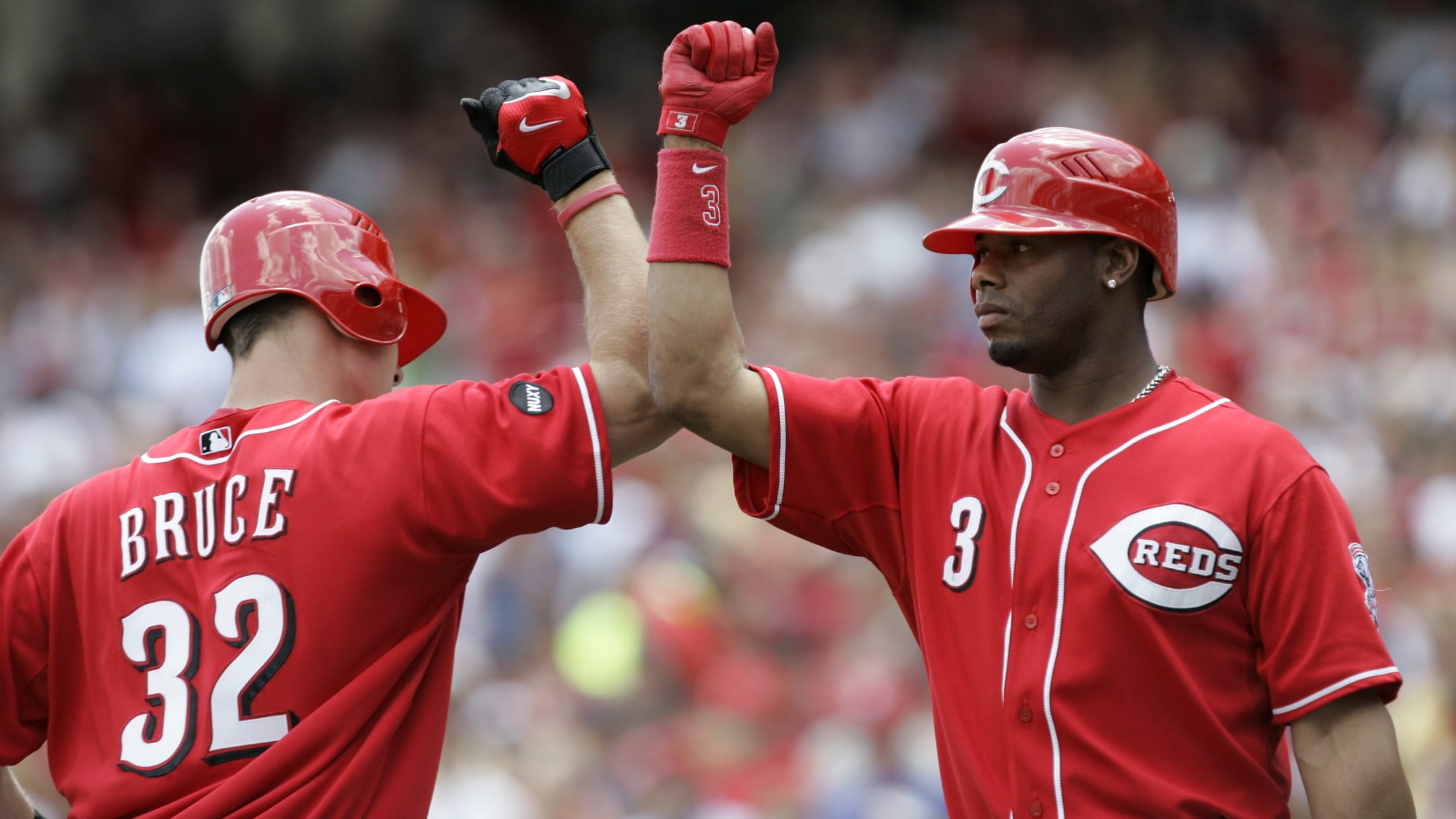 Now a Mariner himself, Bruce is certainly looking forward to possibly reconnecting with Griffey, who remains a big part of the organization. He probably won't have to make any hopeful phone calls this time around.
Teams in this article:
Players in this article: