The Mariners toasted David Ortiz with his first pro contract, a painting, clock jewelry and a huge fish
David Ortiz's farewell tour rolled into the Pacific Northwest this week as the Red Sox headed to Safeco Field to battle the Mariners. As tends to be the case these days when an icon visits an opposing ballpark for the last time, Ortiz was toasted accordingly prior to Wednesday night's contest, ultimately won by Seattle, 3-1.
The Mariners, though, took things to an even more personal level than usual thanks to Ortiz's special ties to the organization.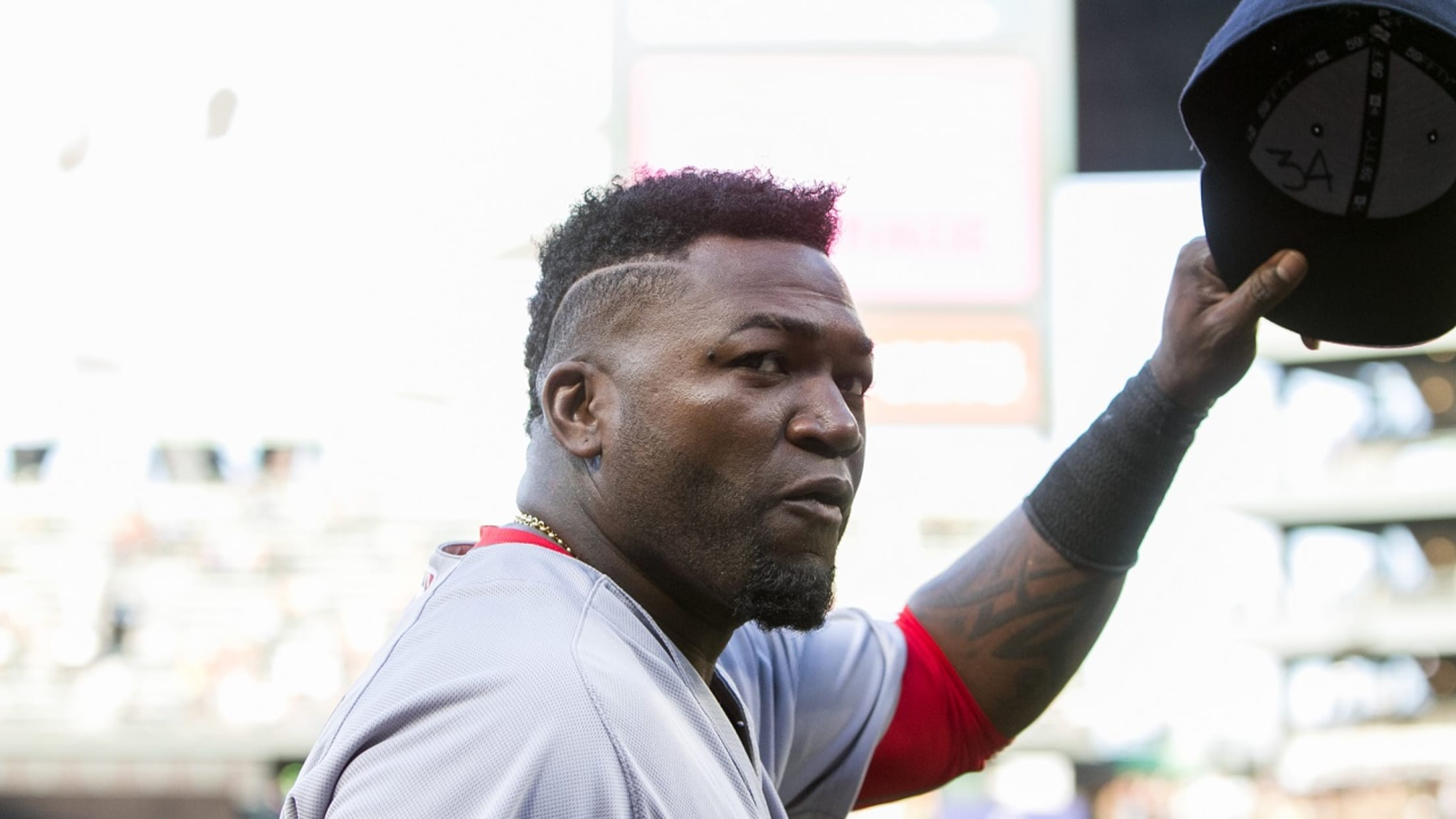 Before he played with the Twins or the Red Sox, he was property of the M's. Edgar Martinez, the former Mariners great who set the standard at designated hitter prior to Ortiz, came out with the first gift, and it was a definite keepsake.
On behalf of the Mariners, Martinez handed Ortiz a framed copy of his first professional contract that he signed on Nov. 28, 1992, at the age of 17 years old. Also in the frame was a photo of Ortiz wearing a Wisconsin Timber Rattlers uniform. It was during Ortiz's time with the Rattlers that he met his eventual wife, Tiffany.
The M's traded Ortiz to the Twins on Sept. 13, 1996, as the player to be named later in a deal for Dave Hollins.
The ceremony wouldn't be complete without a nice Seattle touch, of course, so a man from the Pike Place Market came out and threw a large fish onto the field. The Mariners will be sending 34 pounds of Northwest king salmon back to Boston for the man who wears Number 34 for the Red Sox.
Nelson Cruz, Félix Hernández and Robinson Canó also took part in the festivities, and gave Ortiz a custom-made painting ... but not before handing Ortiz a big clock necklace and some gold jewelry and posing for a group photo.
Said Ortiz later of Martinez's involvement:
"That was good. That was special."
Of Cano, Cruz and Hernandez bringing him chains and the clock:
"My boys right there, they're doing their thing, bringing the bling out."
And of his framed contract, Ortiz reminisced a bit:
"That was in the Dominican at the scout's office. It was pretty cool."
Ortiz and the Sox will head to Los Angeles this weekend for an Interleague series with the Dodgers, so stay tuned to see what other parting gifts he gets on his road to retirement.
Ian Browne has covered the Red Sox for MLB.com since 2002. Follow him on Twitter @IanMBrowne and Facebook.
Teams in this article:
Players in this article: