Of course the Marlins' 305 Day will include a commemorative Pitbull bobblehead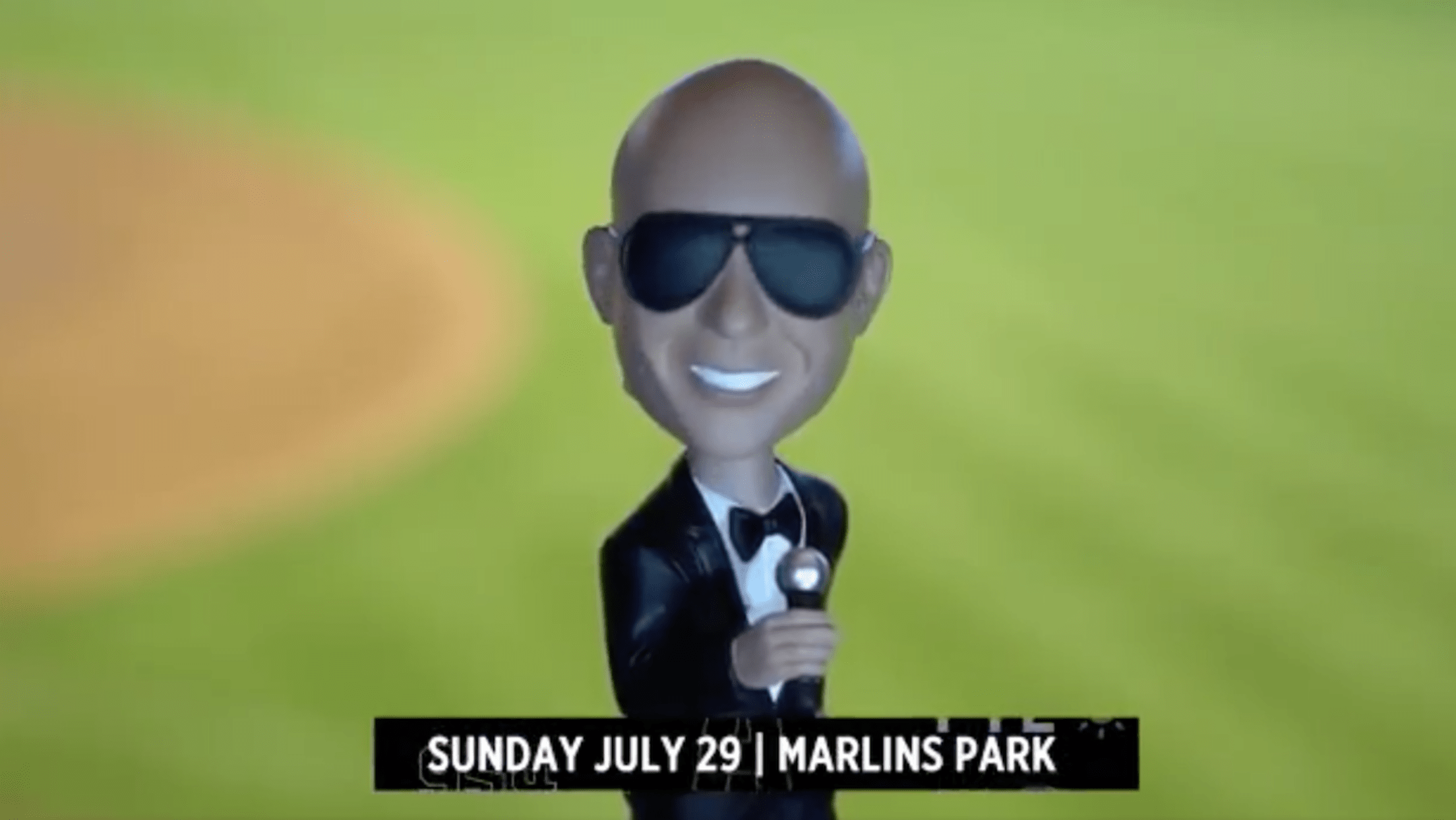 July 29 against the Nationals will be 305 Day at Marlins Park -- a celebration of all things Miami, named after the city's most famous area code. And, because no 305 Day would be complete without the man largely responsible for making that area code so famous in the first place, the team would like to make clear that yes, there will be a Pitbull bobblehead involved:
Celebrate 305 Day at @MarlinsPark on 7/29 and take home a bobblehead version of yours truly. Gracias @Marlins! Dale!#JustGettinStarted pic.twitter.com/Nyn2o8YVlj

— Pitbull (@pitbull) June 19, 2018
Celebrity guests, a postgame concert and a commemorative Mr. Worldwide should be more than enough to get you to Marlins Park, but if not, just remember: If you don't show up, you'll disappoint Pitbull. Never disappoint Pitbull.