The Marlins have started giving out a gigantic gold chain to the MVP of each game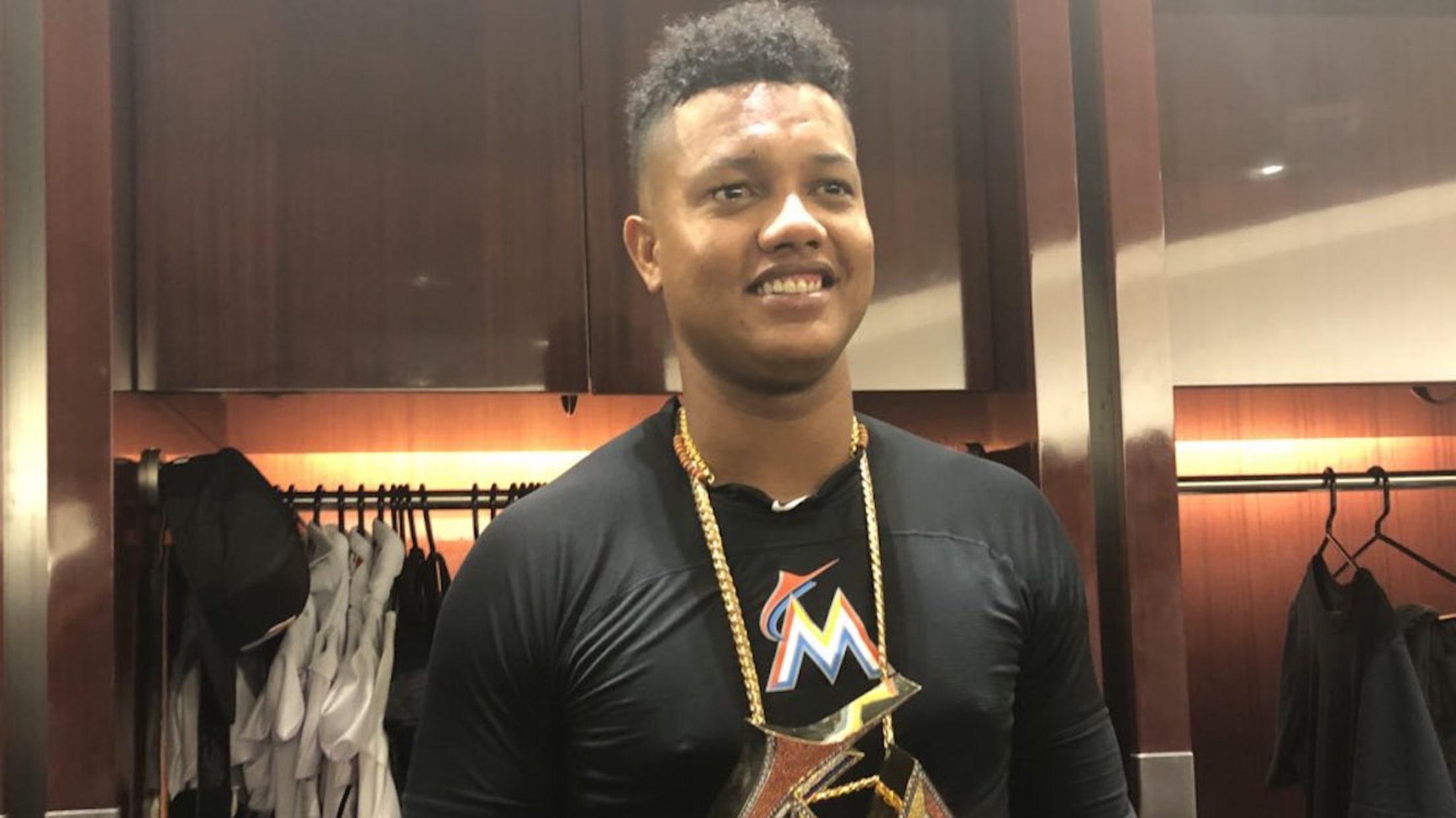 The University of Miami football team made waves last year with the turnover chain, a massive gold necklace -- with the orange and green U logo, of course -- given to any player who recorded an interception or recovered a fumble:
While that fad had a good few months, we regret to inform the U that it isn't even the biggest bling in Miami anymore. Behold the JDF16 MVP chain, which the Marlins have begun giving out to the best player in each of their games:
The @Marlins introduce game hero chain. Goes to Starlin Castro. Team calling it JDF16 MVP of the game pic.twitter.com/DjsZUXckQ1

— Joe Frisaro (@JoeFrisaro) July 24, 2018
As the name suggests, the award is in remembrance of the late Jose Fernandez, and it's an honor that every player in Miami's clubhouse takes seriously.
"It's dedicated to Jose Fernandez," Starlin Castro, who took home the chain after hitting a three-run homer in Tuesday's 9-3 win over the Braves, told MLB.com's Joe Frisaro. "It's the MVP player of the game. Every day, whoever is the hero, is going to wear the chain."
We just have one question: Can the Marlins Park home run sculpture wear one?
Teams in this article:
Players in this article: