Fresh off a Masters championship, Patrick Reed got to experience the spoils of the Astros World Series title
He might be the only man in history to wear a Masters green jacket and a World Series championship ring at the same time. They both were perfect fits for Patrick Reed.
Reed, the Houston-area resident who won his first Masters golf tournament last week in Augusta, Ga., paid a visit to Minute Maid Park prior to Saturday's game against the Rangers as a guest of owner Jim Crane. Reed is a huge Astros fan and was presented with a No. 18 orange Astros jersey and tried on a World Series championship ring.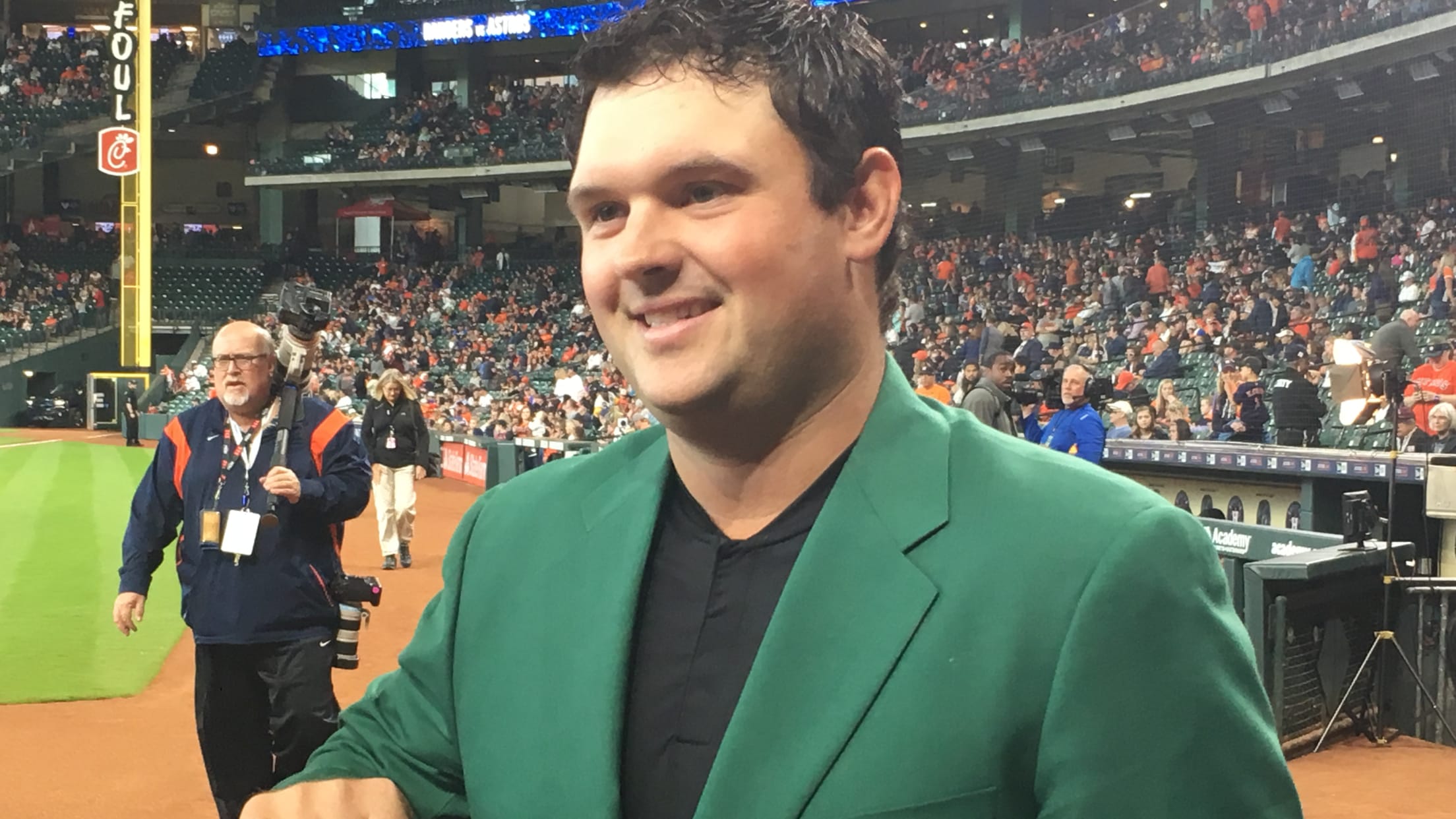 "It means a lot," Reed said. "Being a Houstonian and being close to the team and absolutely loving the 'Stros, every time I'm at home I try to make it to a game. Just to be able to be back and meet Mr. Crane and just be out here is a really awesome experience."
Reed sent out a tweet when the Astros beat the Dodgers in Game 7 of the World Series last Nov. 1 congratulating them. He got a chance to do it in person Saturday when he visited the Astros clubhouse and talked with manager AJ Hinch, pitcher Justin Verlander and catcher Brian McCann, among others.
"I was actually in L.A. when [Game 7] happened," he said. "Being overseas as much as I was, I wasn't able to make it to the game but I had my brother-in-law and was able to get him tickets to every home game. Just to be able to bring the World Series back home is awesome."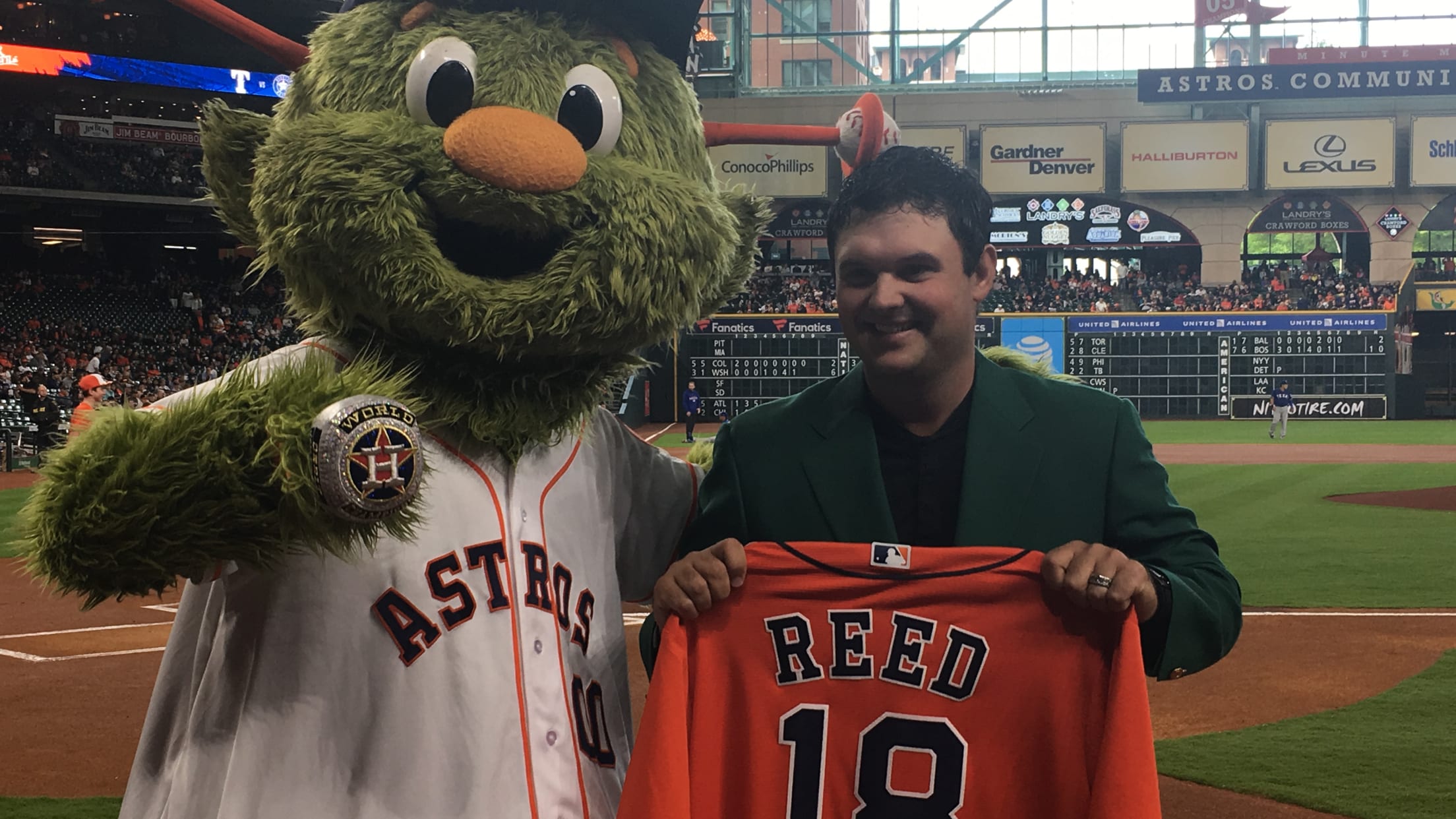 Reed had to give his borrowed championship ring back to the team, but you got the idea he might not take the green jacket off for quite some time. Heck, Reed even wore it while driving through a Houston-area Chick-fil-A on Wednesday.
"Growing up, you're always saying on the putting green saying, 'Oh, this is to win the green jacket, this is to win the Masters,'" he said. "To have a dream become a reality and be able to be here and embrace the jacket, share it with all the fans. It's a dream come true."