Justin Verlander went to the Rockets game with Kate Upton and showed off his new World Series ring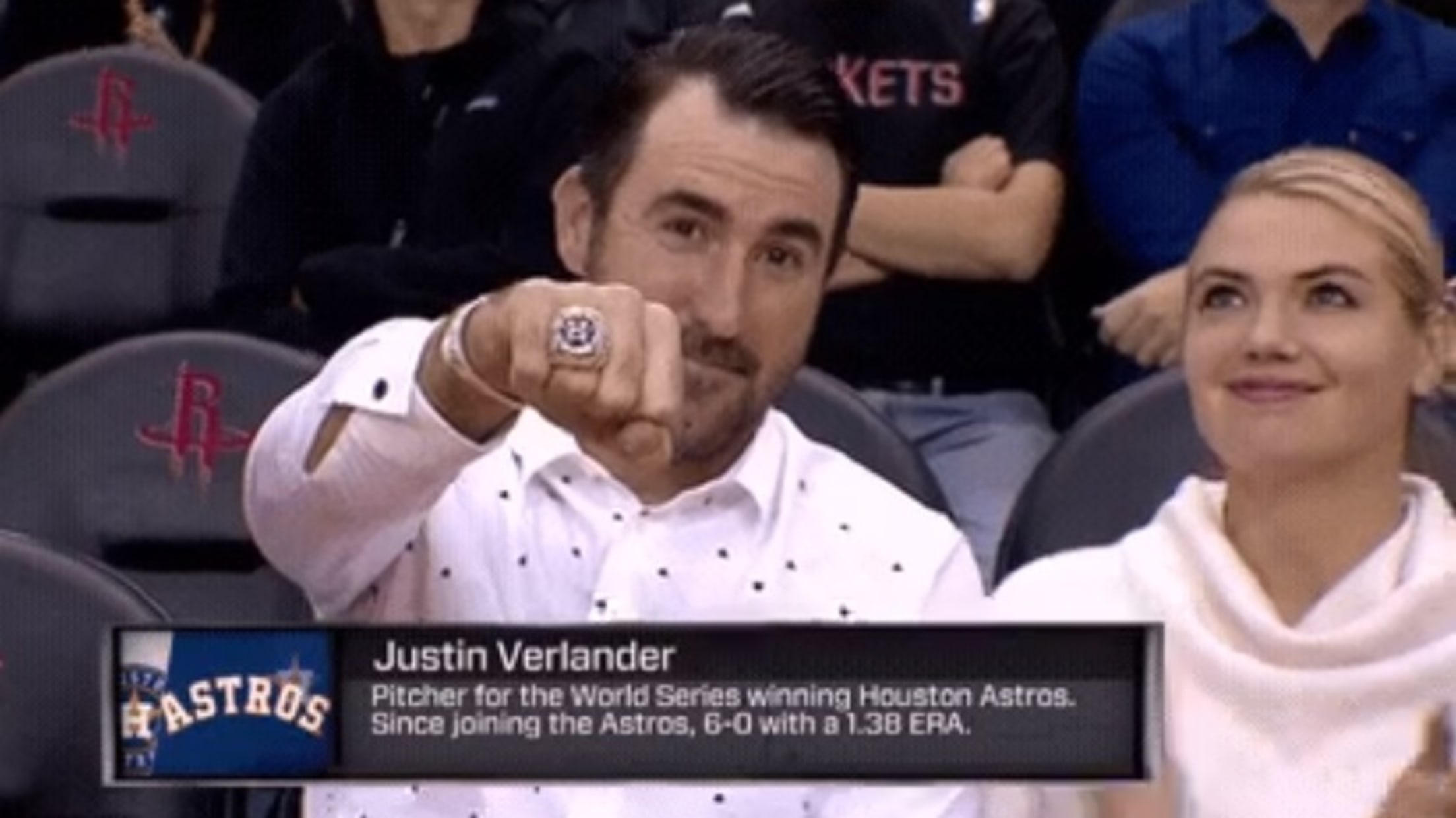 Baseball doesn't typically afford many days off during the season, so it's smart to make the ones you do get count. That's what was on the mind of Justin Verlander on Thursday night.
With the Astros idle, Verlander and his wife, Kate Upton, lent their cheering spirit to a different Houston area team -- the Rockets. Having wrapped up the No. 1 seed in the NBA's Western Conference, they're pursuing championship dreams of their own. So it was the perfect opportunity for Verlander to show the Rockets and their fans what kind of prize could be at the end of the road:
Verlander just got his World Series ring on Tuesday, so why not show it off? As Beyonce once said, "If you've got it, flaunt it."
That wasn't all, though. Verlander also got some throwing in. Confused? Well, let him explain it:
That's one way to do it.
The Rockets beat the Trail Blazers, 96-94, so if the ring was meant to serve as motivation, it worked. Next time, he'll have to bring the trophy itself.
Teams in this article:
Players in this article: