Let's figure out what John Sterling's home run call will be for newest Yankee Matt Holliday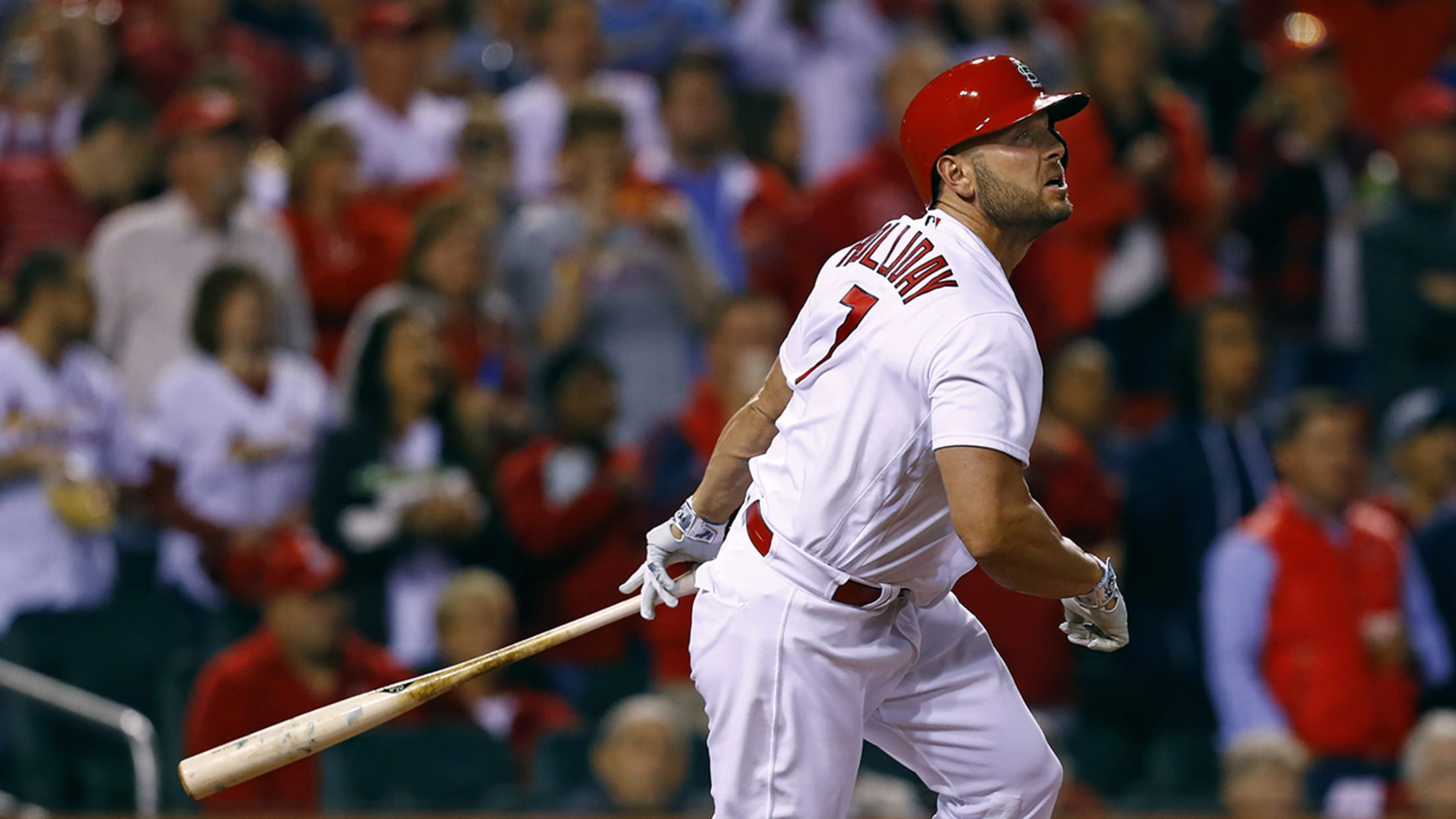 St. Louis Cardinals' Matt Holliday watches his home run during the seventh inning of a baseball game against the Pittsburgh Pirates, Friday, Sept. 30, 2016, in St. Louis. The Cardinals won 7-0. (AP Photo/Billy Hurst) (Billy Hurst/AP)
Winter Meetings won't get officially underway until tomorrow, but Sunday provided us with some kindling to keep the Hot Stove burning in the meantime: The Yankees have agreed to terms with Matt Holliday on a one-year, $13 million deal.
The move fills a need for New York at DH, while also affecting the market for similar sluggers like Edwin Encarnacion and Mark Trumbo. But enough about all that. There are far more important matters to discuss here -- namely, what will John Sterling choose as his Holliday home run call?
For the uninitiated, Sterling has served as the radio voice of the Yankees for 27 years, and he's never met a Yankee whose name couldn't be turned into a pun-filled home run call: from "An A-bomb from A-Rod" to "Bern, Baby, Bern to "Bye Bye, Birdie":
And now, the stars have aligned, and Sterling has been given that most precious of wordplay gifts: a player whose name is already a noun. What genius will he come up with? We'll have to wait for Holliday's first dinger to find out -- but until then, allow us to humbly offer some suggestions.
The obvious:
1. "Happy Hollidays!"
2. "That ball's gone home for the Hollidays," or, alternatively, "There's no place like home [plate] for the Hollidays."
Ever hip with the times, Sterling might want to take a more modern approach:
3. "Holliday? More like Holli-bae."
And because he has a soft spot for show tunes:
4. "A Jolly Holliday!"
"A present for the Hollidays."
And, just to show we have some range:
6. "He took that ball to the Matt."
Have any better ideas (and, really, how could you not)? Let us know in the comments
Teams in this article:
Players in this article: