A typical day for three-time Cy Young Award winner Max Scherzer in 7 photos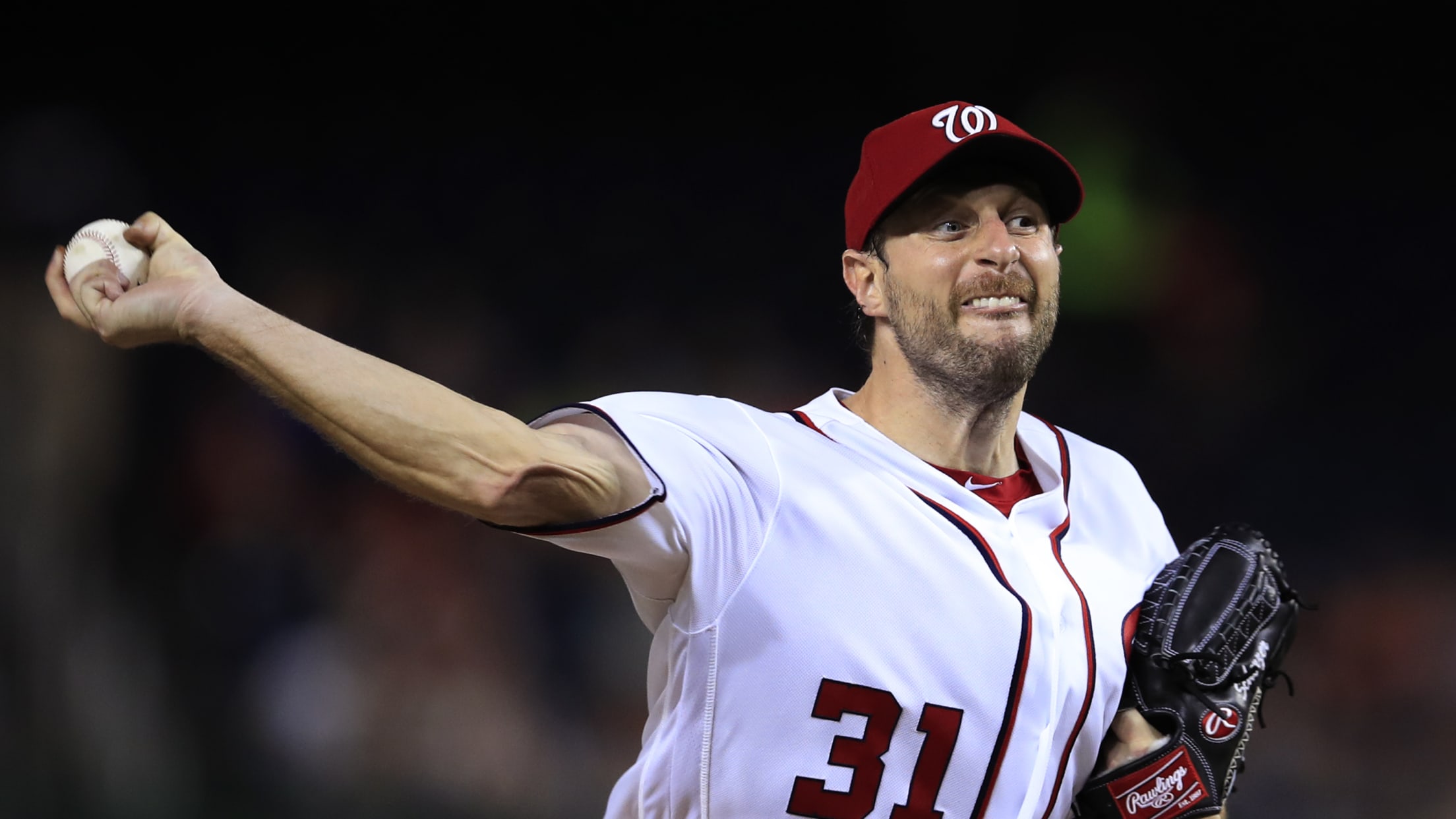 (Manuel Balce Ceneta)
It was another dominant season on the mound for Max Scherzer in 2017. The Nationals' ace pitched 200 2/3 innings with a 2.51 ERA, making his fifth straight All-Star Game and leading the National League with 268 strikeouts and a 0.902 WHIP.
So, it was no surprise that for the second straight year, Scherzer took home NL Cy Young Award honors. He has now won the award three times in his remarkable career, a feat matched by just nine other pitchers.
That's certainly worth celebrating, and Scherzer knows it:
How does one become a three-time Cy Young Award winner, though? Well, here's a glimpse into the baseball life of Max Scherzer, as told through seven photos.
The Starting Point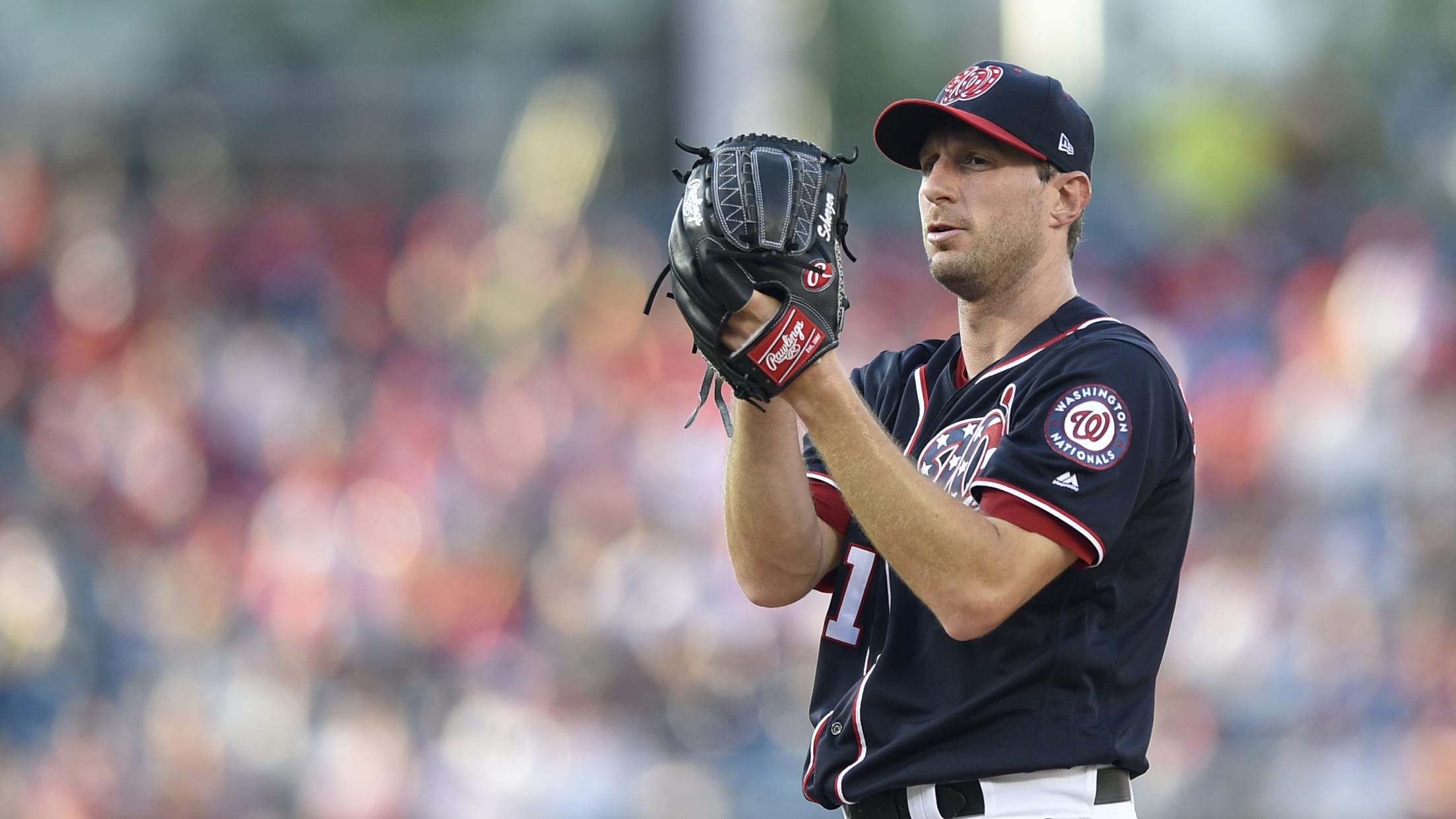 Scherzer stands ready to begin his windup, in the same manner that he's replicated thousands of times over the past decade. It's never an easy day for a hitter knowing that he's standing on the mound.
The Initial Release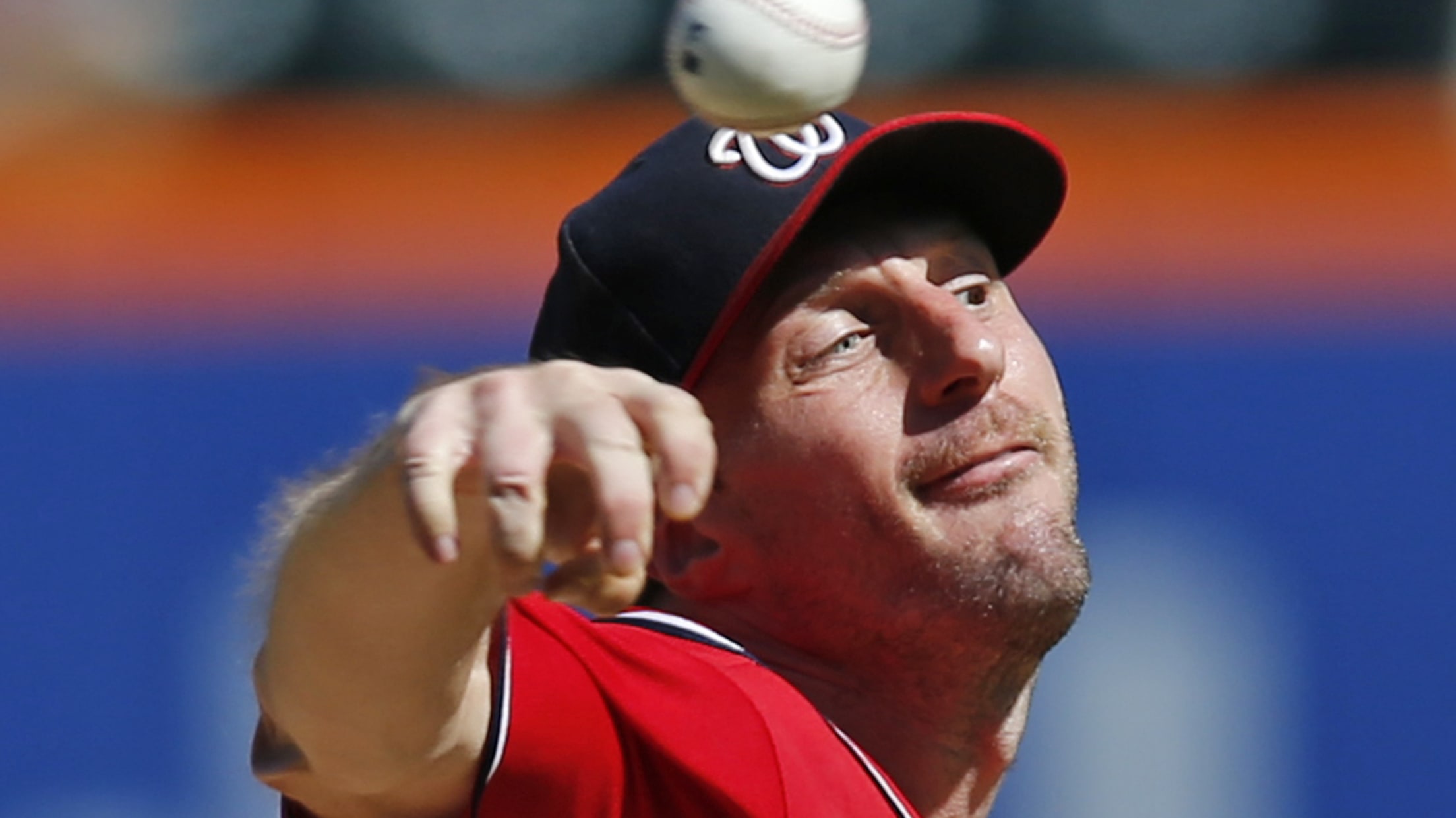 There goes the pitch ...
Those Eyes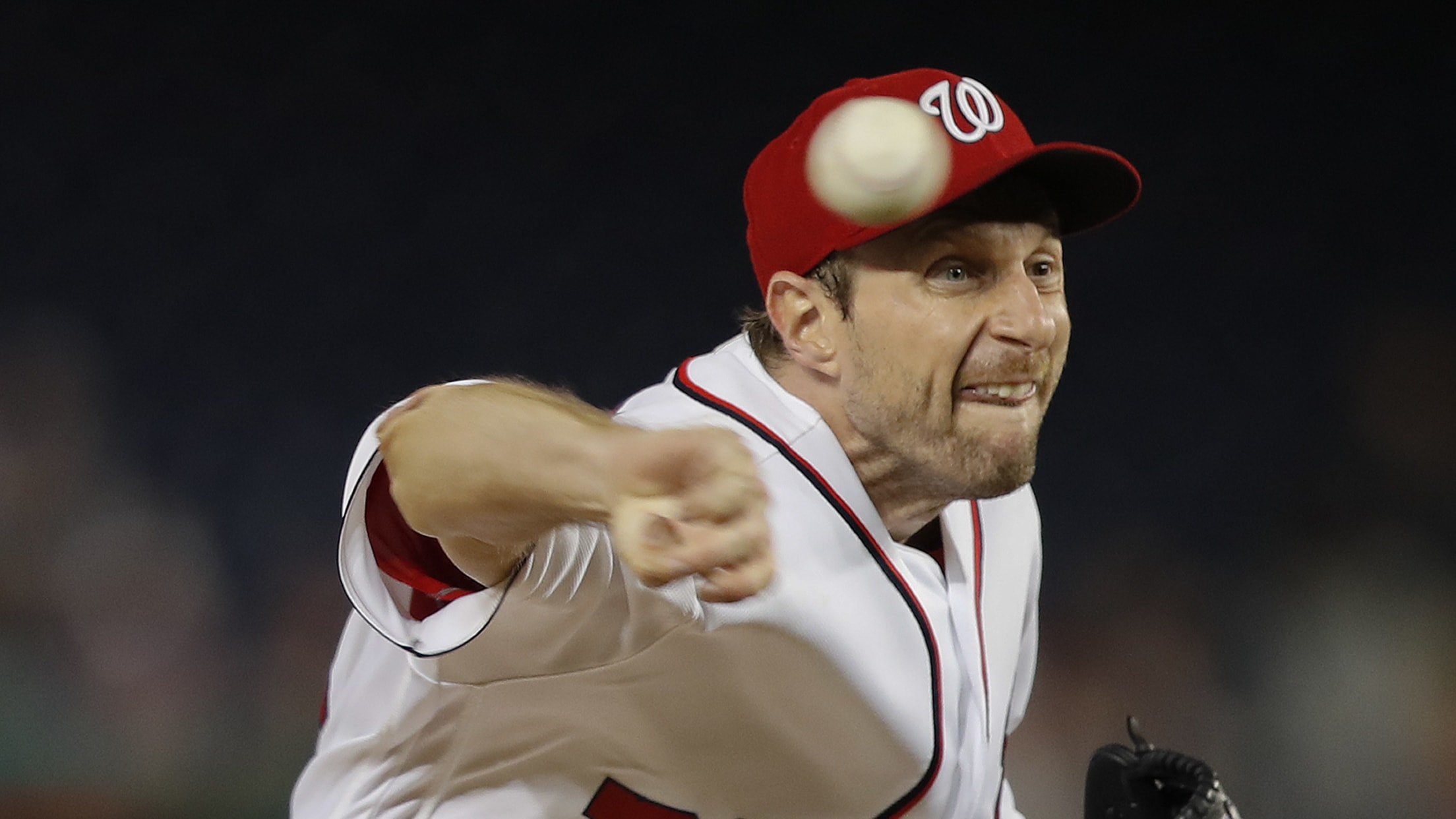 ... and there goes Scherzer's face, an explosion of intensity unleashed alongside the ball. It's intense.
The Full Pitch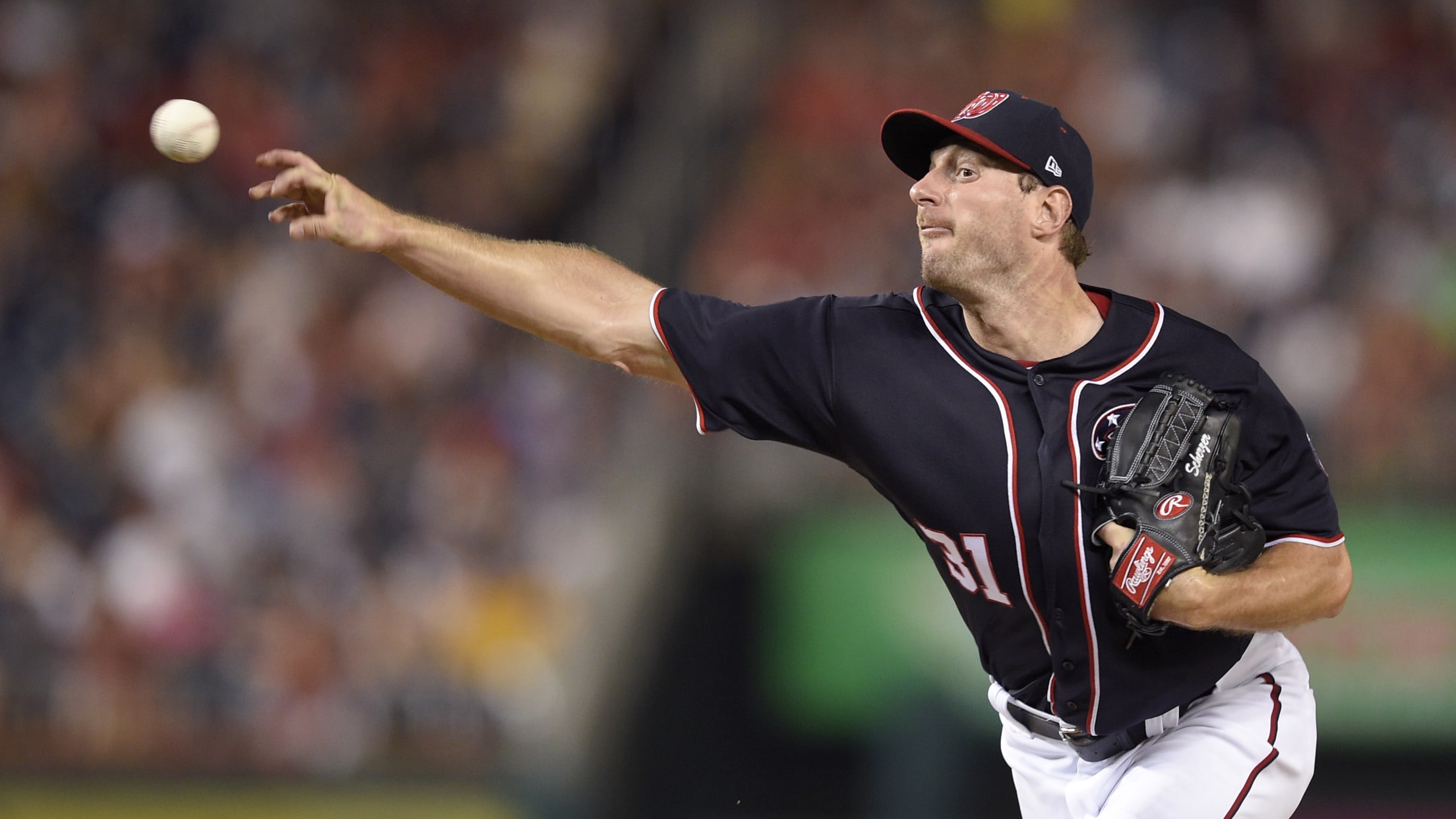 That's a picturesque delivery, and the sneaky side-eye is a nice touch. It casts a look of, "Just try to hit this, I dare you."
The Excited Result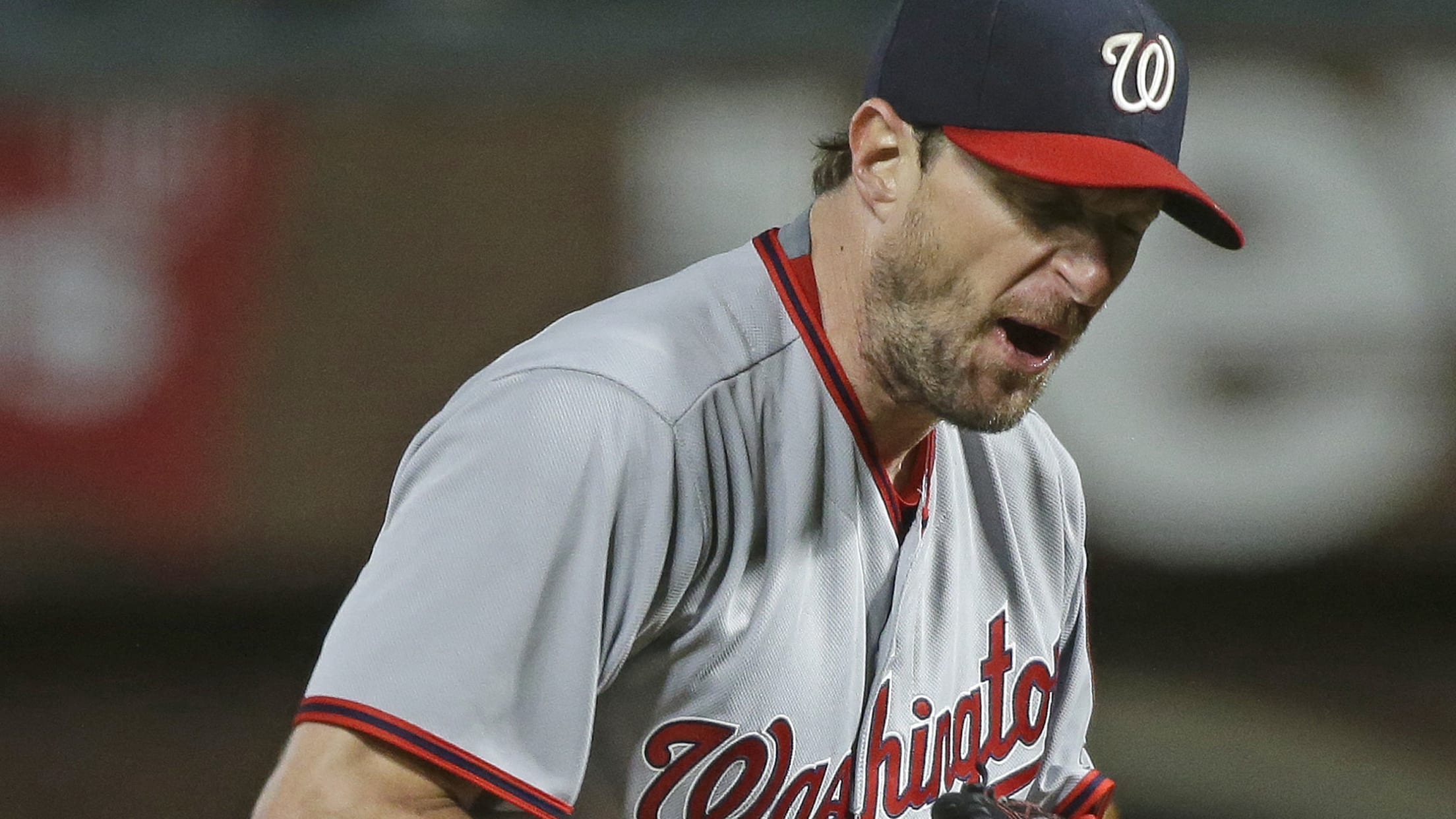 Naturally, a man as intense as Scherzer is going to be excited when he gets a batter to whiff, which he has done 2,149 times in his career -- a total already higher than Hall of Famers Whitey Ford, Catfish Hunter and Red Ruffing.
Suffice it to say, Scherzer's pretty good at strikeouts.
The Typical Final Outcome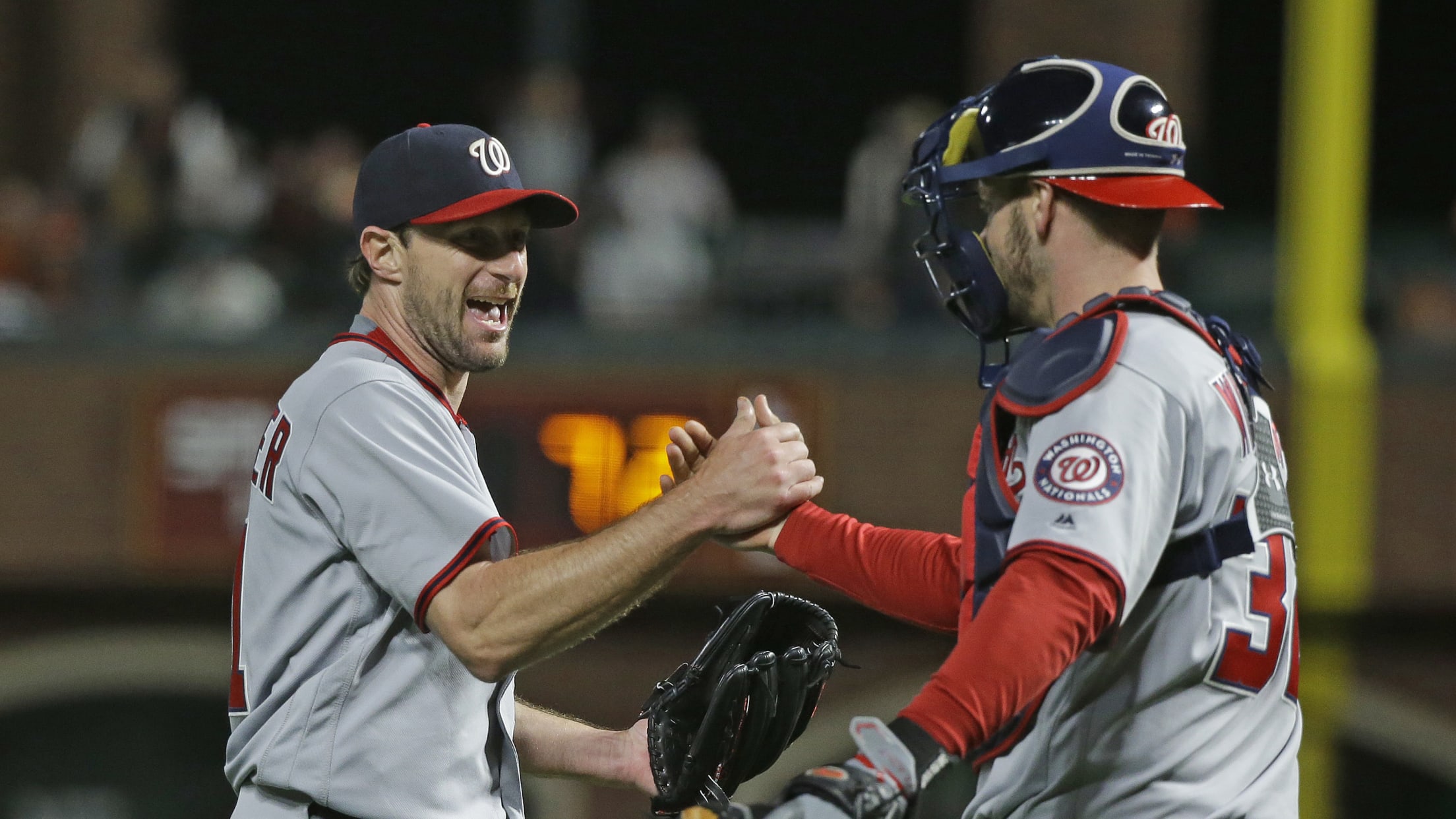 The Nationals have won 45 of the 65 games that Scherzer has started since the beginning of 2016, a staggering .692 winning percentage. Scherzer Day is Win Day in D.C.
However, this is also important:
The Off-Day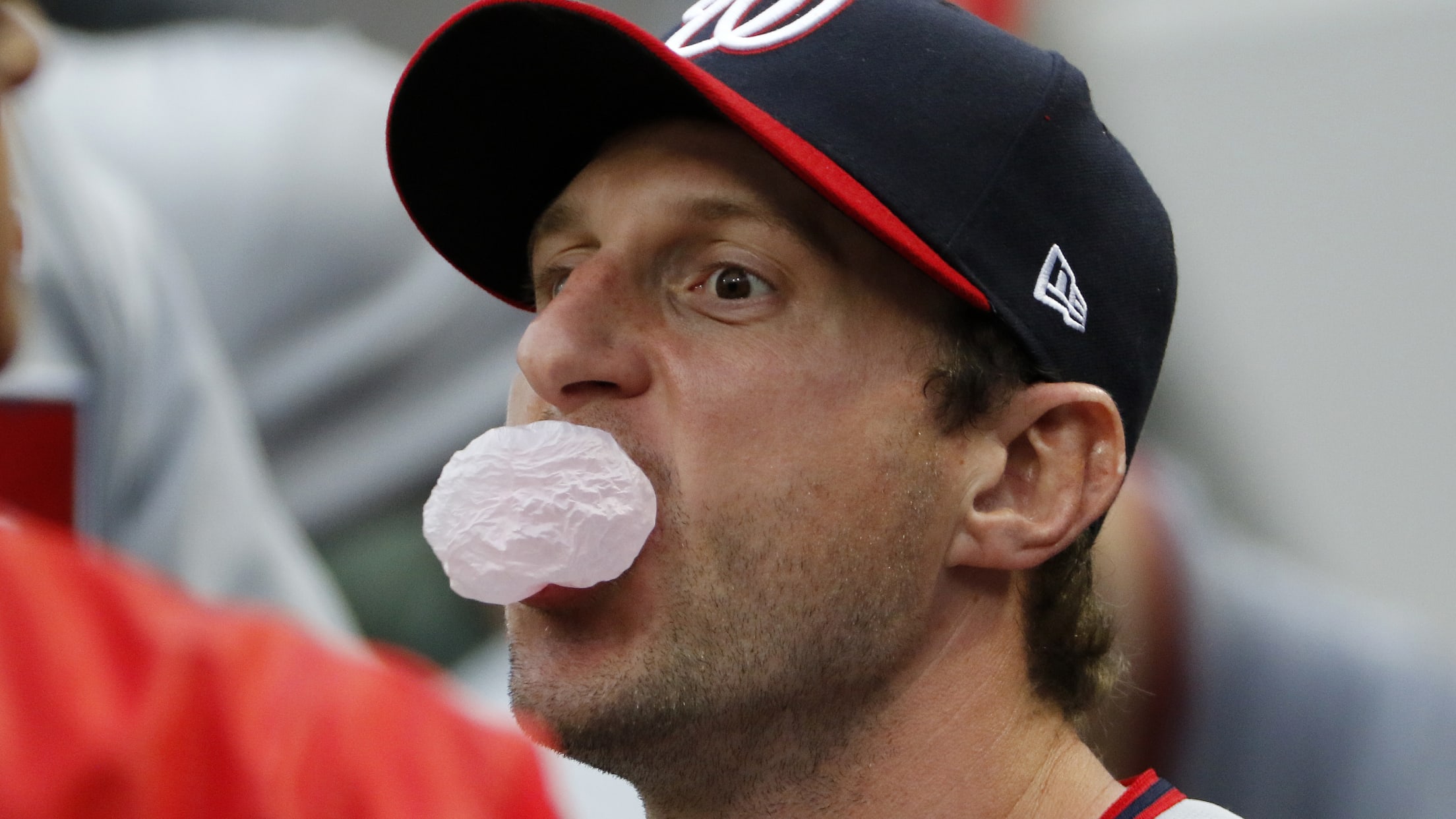 Don't forget to have some fun along the way, too.
Teams in this article:
Players in this article: