How do Minor League teams pick their names? Meet the company behind the revolution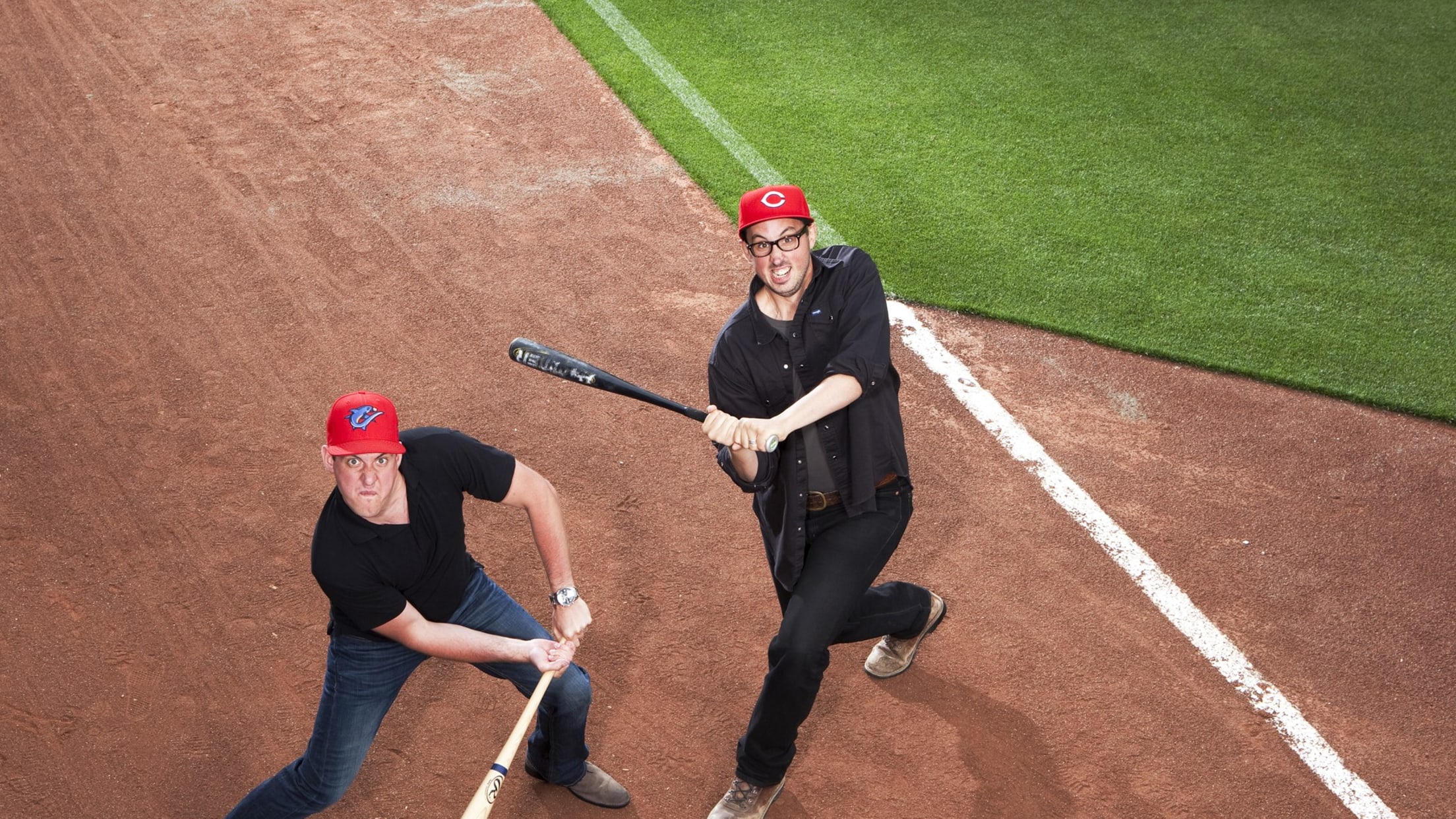 Rubberducks. Iron Pigs. Yard Goats. Sure, these Minor League team names sound like the things a child might think up while playing with action figures, but they are actually the result of hard work from Jason Klein and Casey White. They are the two-headed monster behind a marketing company called Brandiose, which has worked with roughly half of the Minor League teams and have designed logos for 55 clubs in total.
That's right: When you load up your cart with Cheesesteaks jerseys or El Paso Chihuahuas hats or gear from the Binghamton Rumble Ponies, it's all thanks to these two men.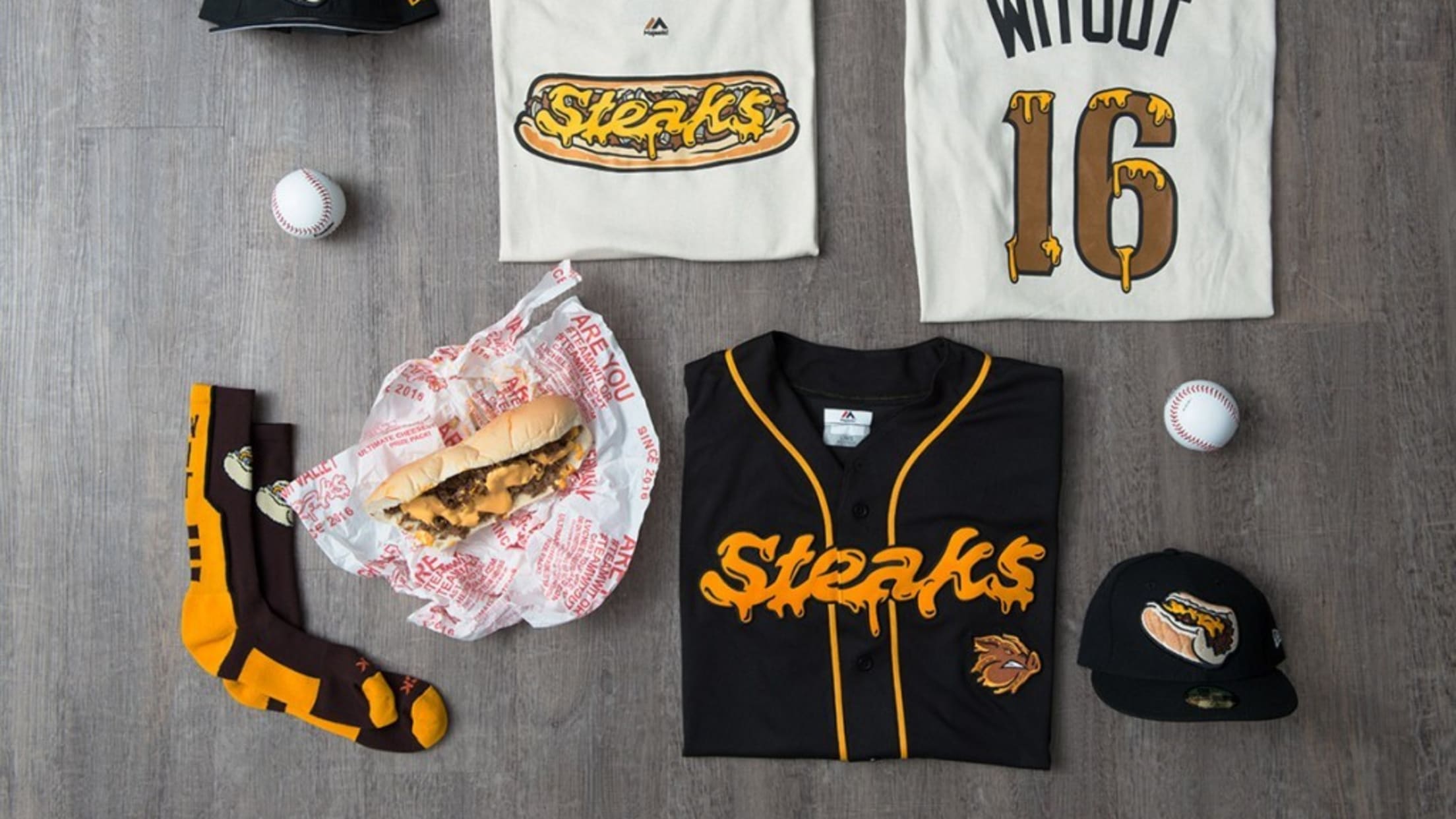 What you may not realize is how much work goes into a wacky name like BabyCakes or Jumbo Shrimp. While those monikers may seem silly and arbitrary, they actually come from hours of research. Klein told MLB.com that he and White look to become "honorary citizens" of each town for which they're crafting a design.
"The first thing we do is pack our bags, get on a plane and spend several days in the community that we're working with," Klein said. "We meet with fans, we meet with sponsors, we meet with season ticket holders, we meet with civic leaders, we eat at greasy spoons. We take tours. We've been to the Boeing factory in Everett, we've been a mile deep in a mine in West Virginia."
All of that work is done in a search for authenticity. With a 20-something-foot wall of caps in his office, Klein can't find a favorite. "I look at Biloxi [Shuckers] here, which is the original seafood capital," Klein explains. "We have the Lakeland Flying Tigers, which is a tribute to Lodwick Airfield down in Lakeland Fla., and it trained 2,000 British and American World War II aces. Myrtle Beach [Pelicans] -- it's such a party city. And it's fun, and it's a vacation destination, so there's the colors of Myrtle Beach. They all tell a different story about a different, wonderful town in our great country."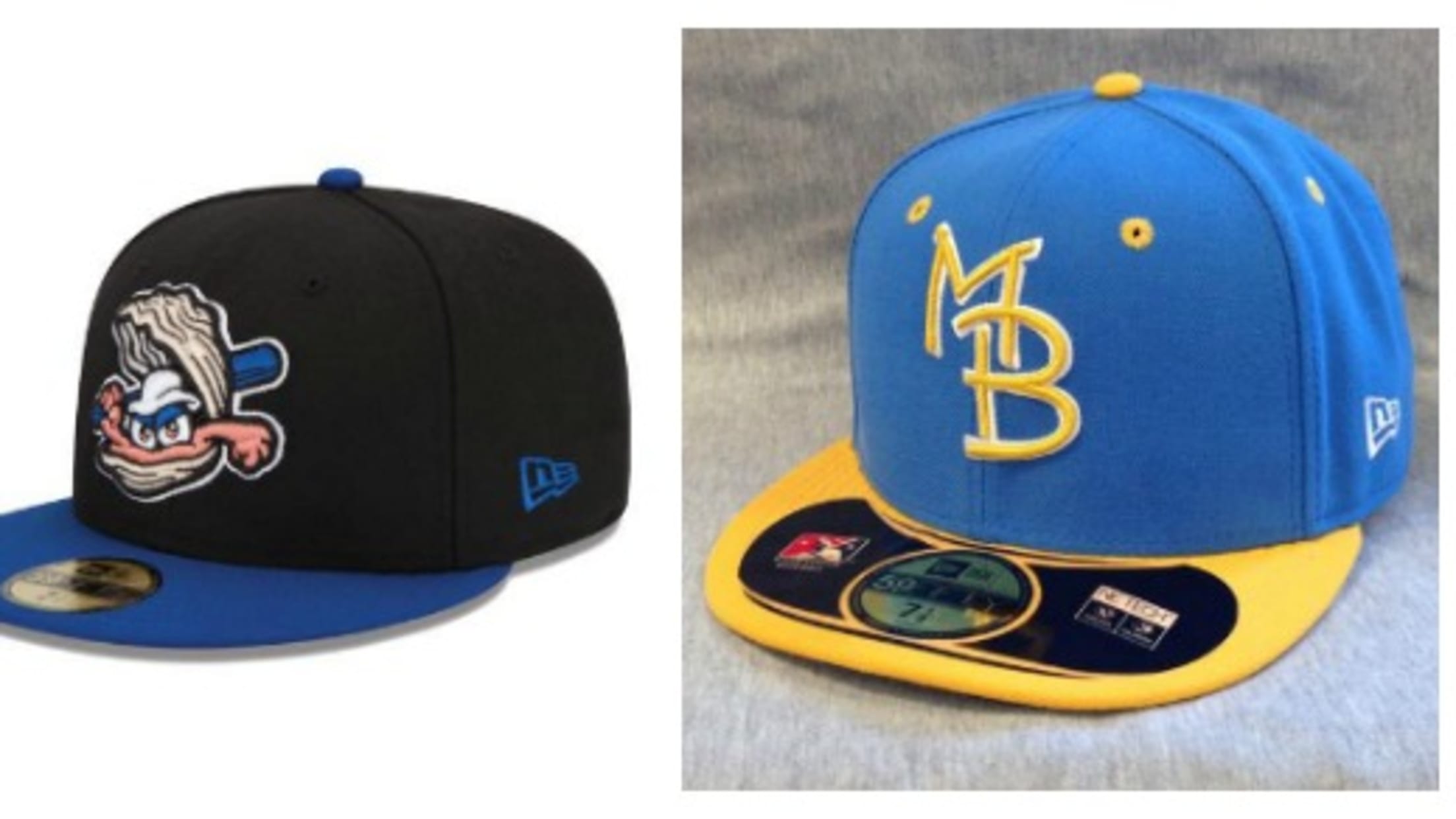 It's not a particularly large team, either. "It's just Casey and I when we give birth to the brand. To capture that story. To immerse ourselves, do the research. To build the logos." Casey even hand draws the logos in the early stages. "He's really the craftsman and using that imagination to put that story to paper," Klein said, adding that he works on the uniforms. Only later, "once the brand has established itself," do the duo bring in the rest of the studio to do "specific things like character artwork or special event logos."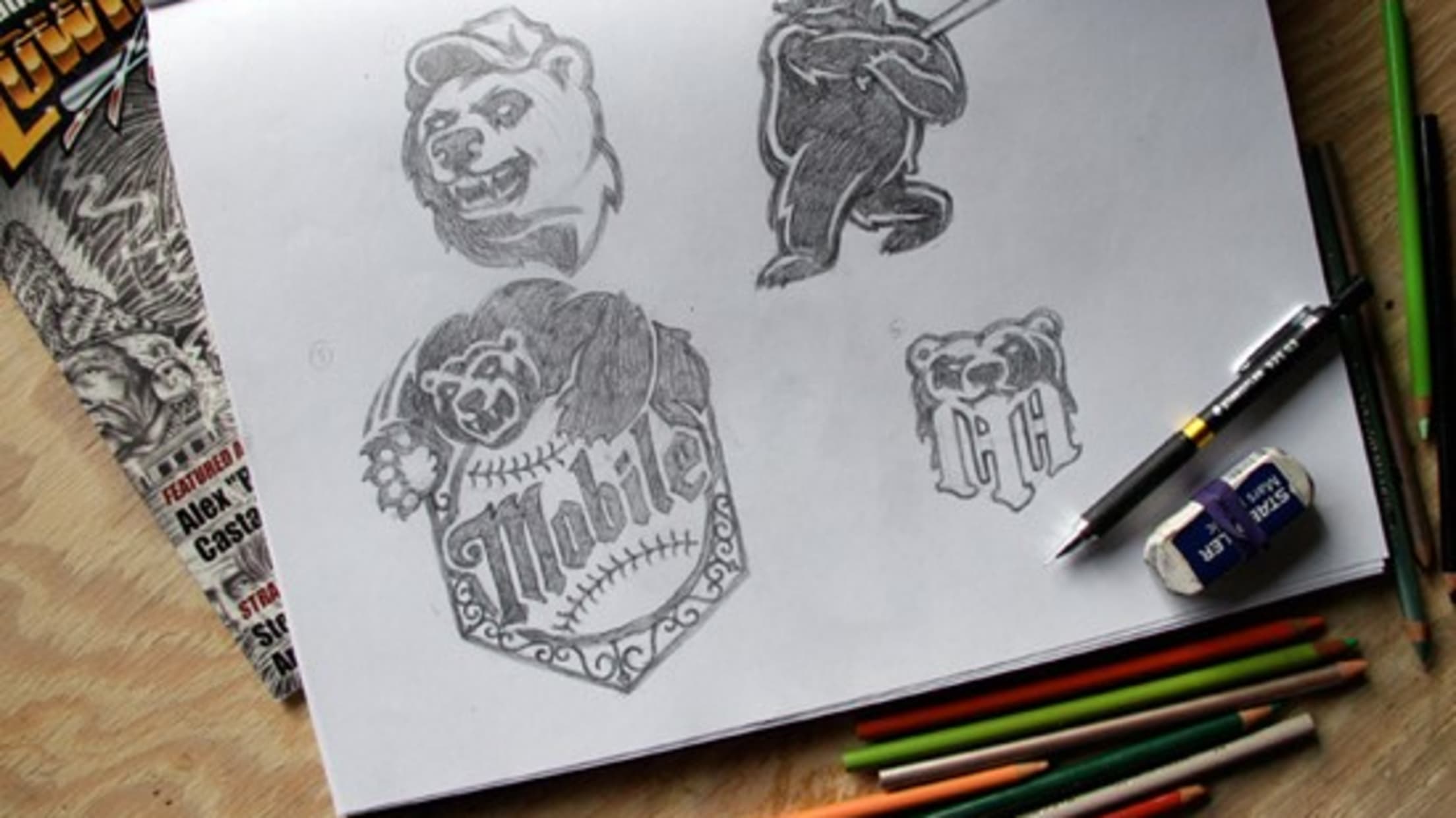 Like all good things, Brandiose started with a pink slip. Hired out of high school to work for the Padres in the mascot ops department, Klein and White came up with what they thought was a genius plan: After Kevin Brown signed with the rival Dodgers for a then-record contract, they decided to construct a Kevin Brown pinata stuffed with fake dollar bills.
Come the seventh inning, Klein -- dressed as the Friar -- smashed the pinata with an explosion of dollar bills billowing "into the crowd like smoke was coming out of the thing." While the crowd erupted in cheers, the glory would be short-lived: It marked the end of their time with the Padres.
After going back to school and taking art classes -- re-designing logos for their old high school, as well as teams that Casey's dad coached along the way -- the duo got into the business by offering their services to every Minor League team. Only the then-West Tennessee DiamondJaxx responded. And thus, the revolution began in 2002.
When they were called in by the Spokane Indians before the 2007 season, the team was thinking of changing the name that they had since 1903. As Klein explained it, "Up until that point, there were two ways of addressing the Native American sports issue. The first one was we're going to run away from it. 'We were the Red Men, now we're going to be the Red Lightning.' You see that a lot at the collegiate level. Another way of doing it is the Redskins way -- the 'Hey, this is who we are. We're not gonna change. We don't care what people think.'"
Instead, the two thought of a new option: "Co-collaboration." The team had maintained a good relationship with the Spokane tribe and its elders, so Klein and White went to meet with them.
"We said we wanted to do something respectful that honors our namesake, and we wanted to do something authentic. First, they were incredibly supportive and enthusiastic, and then they gifted us the feather as an icon. We took that with great appreciation and honor and developed this identity."
While working on the new logo, they learned that the Spokane tribe has a language known as Salish. Every bathroom and wayfinding sign in the stadium is now written in both English and Salish -- just like English and Spanish would be written on signs in Klein's home of San Diego. In 2014, the team took it another step, and now every jersey is written in Salish.
"It's pretty magical," Klein said of the transformation.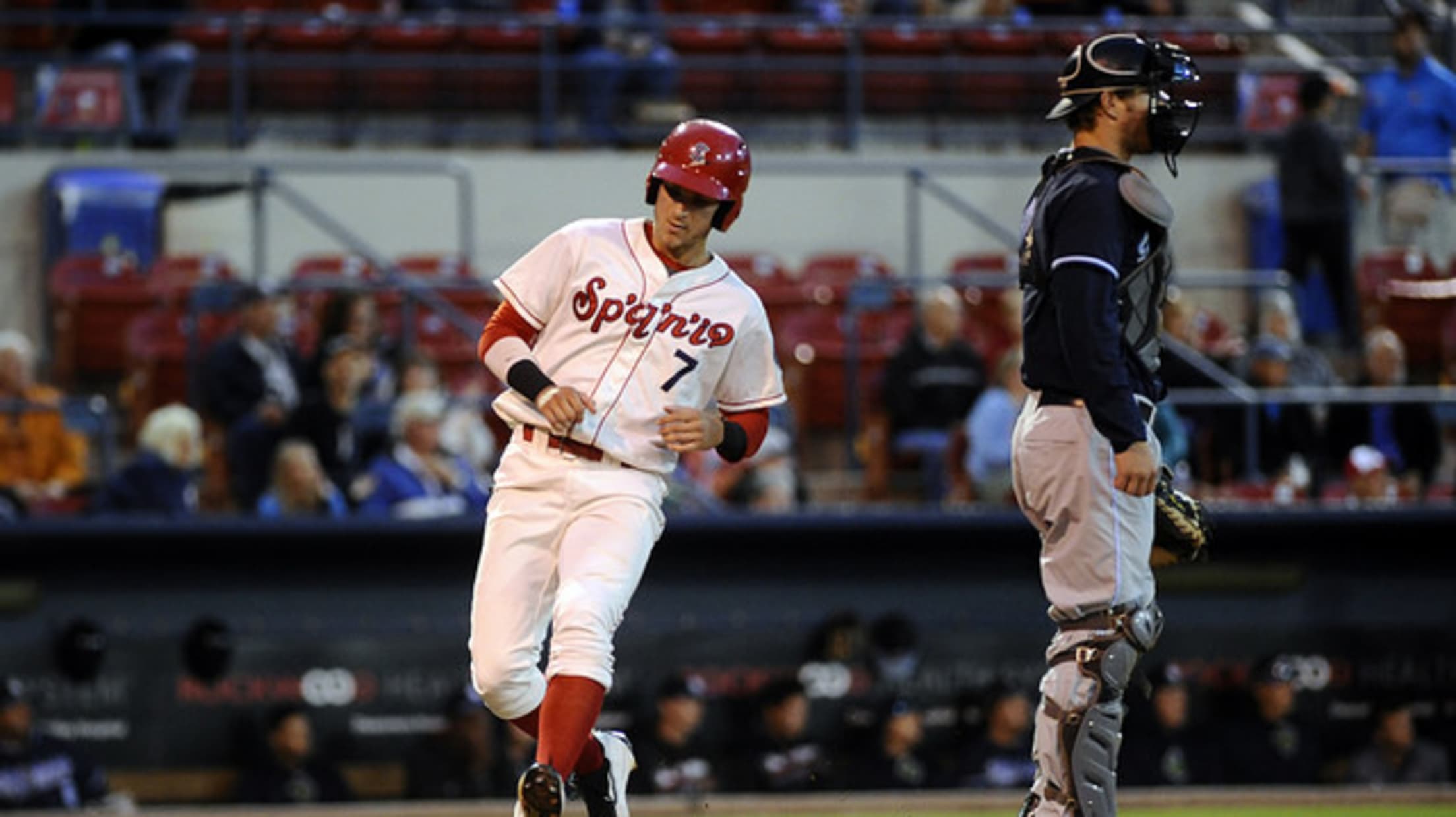 That's just a sign of how deep the duo goes when working with a team. Rather than simply design a logo, they brainstorm food options, designs for the video board and even some things that might go unnoticed.
"The floormat that's on the floor when you walk into the team office, what is that going to look like? How can we tell the team story through that?'" Klein asks, adding that the company works on "every little touchpoint when you come in contact with a brand."
While teams may have been hesitant about dramatic changes when Brandiose first arrived on the scene, that's not the case anymore. Now, they're eager to work with the outfit after seeing the response from other Minor League clubs. "A lot of times, the operators from the Flying Squirrels and the Chihuahuas are talking to the staff of New Orleans about what to expect and what to go through," Klein said. "It's not the first time a staff has gone through this."
With over a third of Minor League teams sporting a logo designed by Brandiose, what's left for the duo? That's easy: They're branching out. They've already designed the first-ever mascot for the NBA's Clippers -- Chuck the Condor -- and are consulting on the designs for a new ballpark by another Minor League team. Despite lacking an architectural background, Klein and White will attempt to ask, "What would a ballpark look like built for family fun entertainment? How could we reimagine the entire physical venue?"
As Klein said, "It's Minor League Baseball. We can't control the product on the field. We're in control of food and fun. You can get people to show up for food and fun. We're really in the entertainment business."