Meet Gabby DiMarco, the fan who caught the foul ball in her beer, and finished it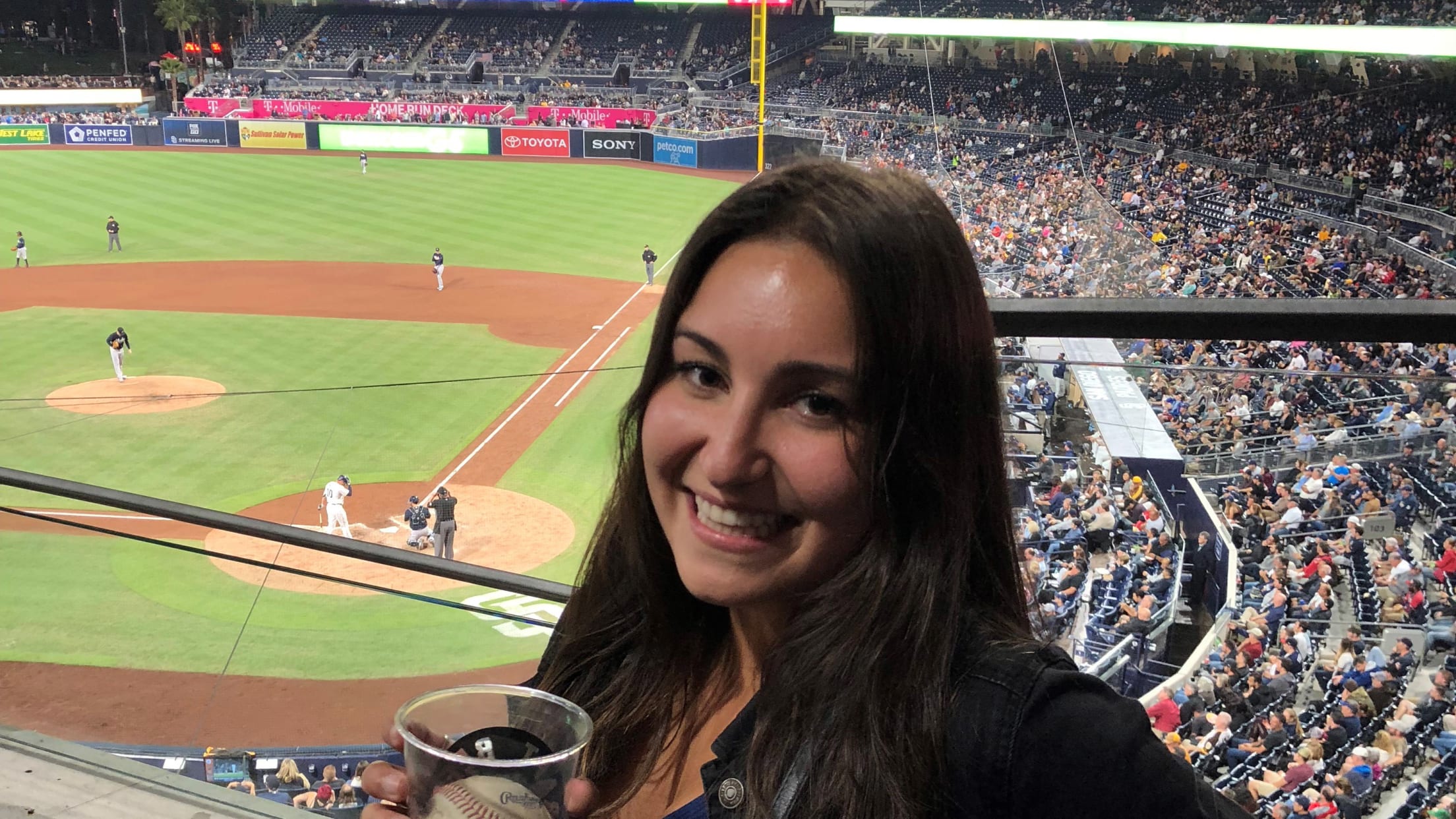 Gabby DiMarco was enjoying a night watching the Padres take on the Braves. What she didn't expect was to make a catch that would cause her to go a little viral.
The San Diego native was enjoying a nice cold one at Petco Park Tuesday night when Ender Inciarte was at the plate in the top of the fifth. He popped a foul behind him that went high up in the stands. And wouldn't you know it, DiMarco made the catch -- in her beer. After standing up in celebration she did the only thing you can do in that scenario -- she finished it with ease.
DiMarco spoke to MLB.com's AJ Cassavell on the awesome snag.
"It bounced from behind me, I wasn't trying to catch it at all, and it landed in my cup," she said. Everyone around her encouraged her to drink the beer, even though the conclusion would have resulted in her drinking the beer anyway.
Gabby, you're a hero.