The Hall of Fame Case: Melvin Mora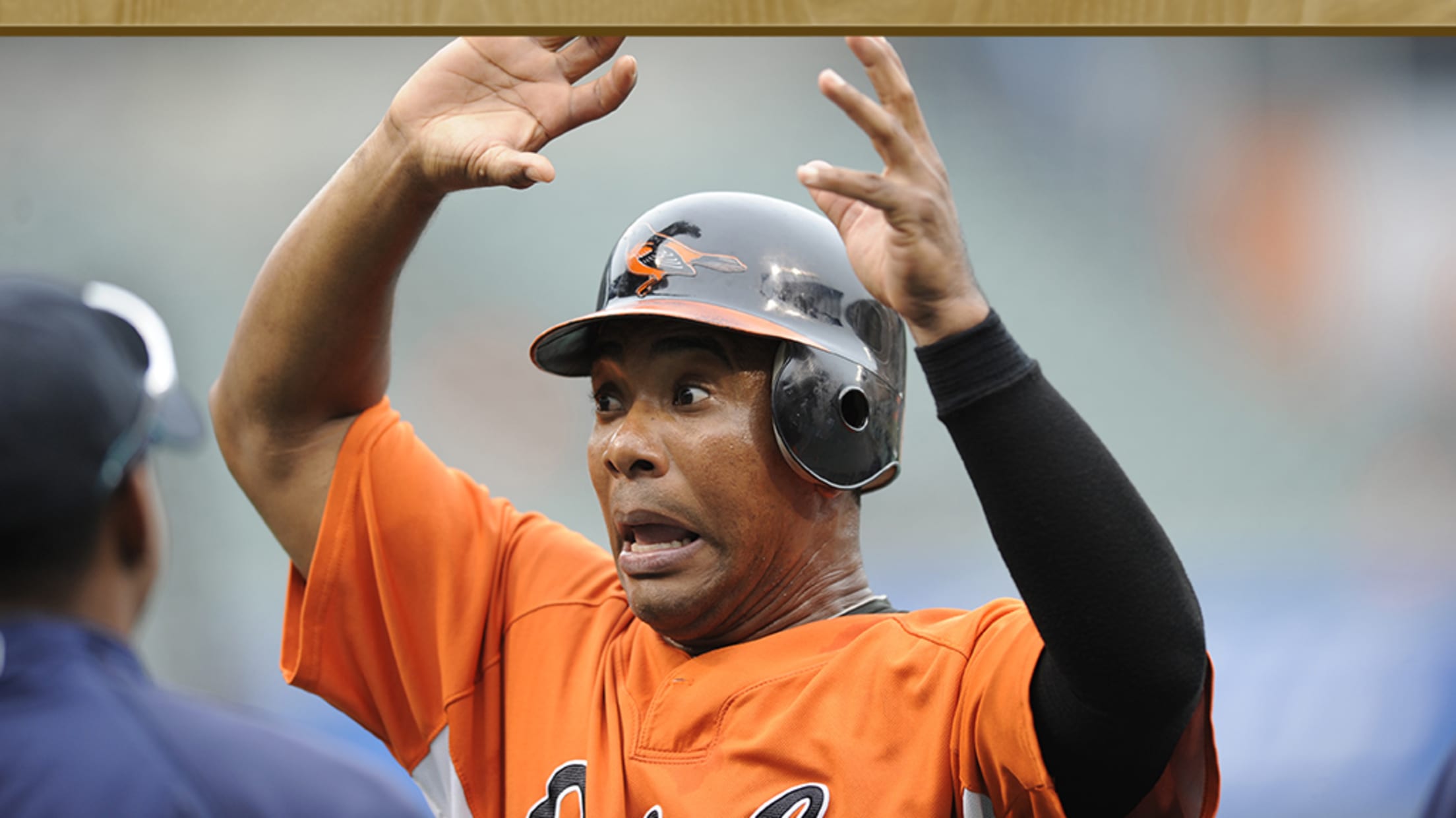 Baltimore Orioles' Melvin Mora makes faces during batting practice before a baseball game against the Seattle Mariners, Wednesday, June 10, 2009, in Baltimore.(AP Photo/Nick Wass) (Nick Wass/AP)
The likes of Jeff Bagwell and Tim Raines -- and even first-timers like Vladimir Guerrero or Pudge Rodriguez -- shouldn't have too much trouble racking up National Baseball Hall of Fame votes. But there are plenty of other players on the 2017 ballot who require a little more voter-cajoling. Players that may not have the on-field resume, but deserve an impassioned Hall of Fame case nonetheless. Players like …
Melvin Mora. He played 13 years in MLB with four different teams, but he's mostly known for the 10 seasons he spent with the Orioles and the 37 different positions he manned throughout his career. There's an entire case to be made for Mora's Hall of Fame candidacy -- and it will be made, don't worry -- but really, the conversation should begin and end with this:
Yes, you are seeing that correctly: His home run bounced on top of the freakin' foul pole.
In an otherwise unremarkable game between the Orioles and Tigers at Camden Yards on July 17, 2008, Mora hit a sixth-inning go-ahead home run off Armando Galarraga that came down directly on top of the left-field foul pole and bounced into the stands below. It's been repeated since, but the 146th home run of Mora's career remains one of the coolest dingers ever:
Honestly, that foul pole should be removed and enshrined directly behind Mora's plaque in Cooperstown. But if you still need some convincing of Mora's Hall worthiness, just keep reading:
He filled a Cal Ripken Jr.-sized hole in Baltimore
Although he spent the majority of his career at shortstop, Ripken was the O's third baseman for his last five years. So, when Ripken retired from baseball and the Orioles in 2001, he left a hole at third base. Tony Bautista put in two solid seasons, but Mora took over third base in 2004 and spent the rest of his time in Baltimore at the hot corner. In fact, he ended up playing more games at third base than any Oriole not named Brooks Robinson -- no wonder Mora's in the Orioles Hall of Fame. As he told the Baltimore Sun when he was inducted in 2015:
"It's not easy to replace a guy like Cal Ripken Jr., and to play the position that Brooks Robinson played so well for so many years. It's kind of hard."
Kind of?
Those other two guys are in Cooperstown, by the way.
He gave us delightful moments like that time he tried to take an at-bat with the donut still on
Most Major Leaguers slide a weighted donut on their bat while they're in the on-deck circle. Most, though, take it off before stepping into the batter's box. Not Mora:
And look how much that delighted his teammates: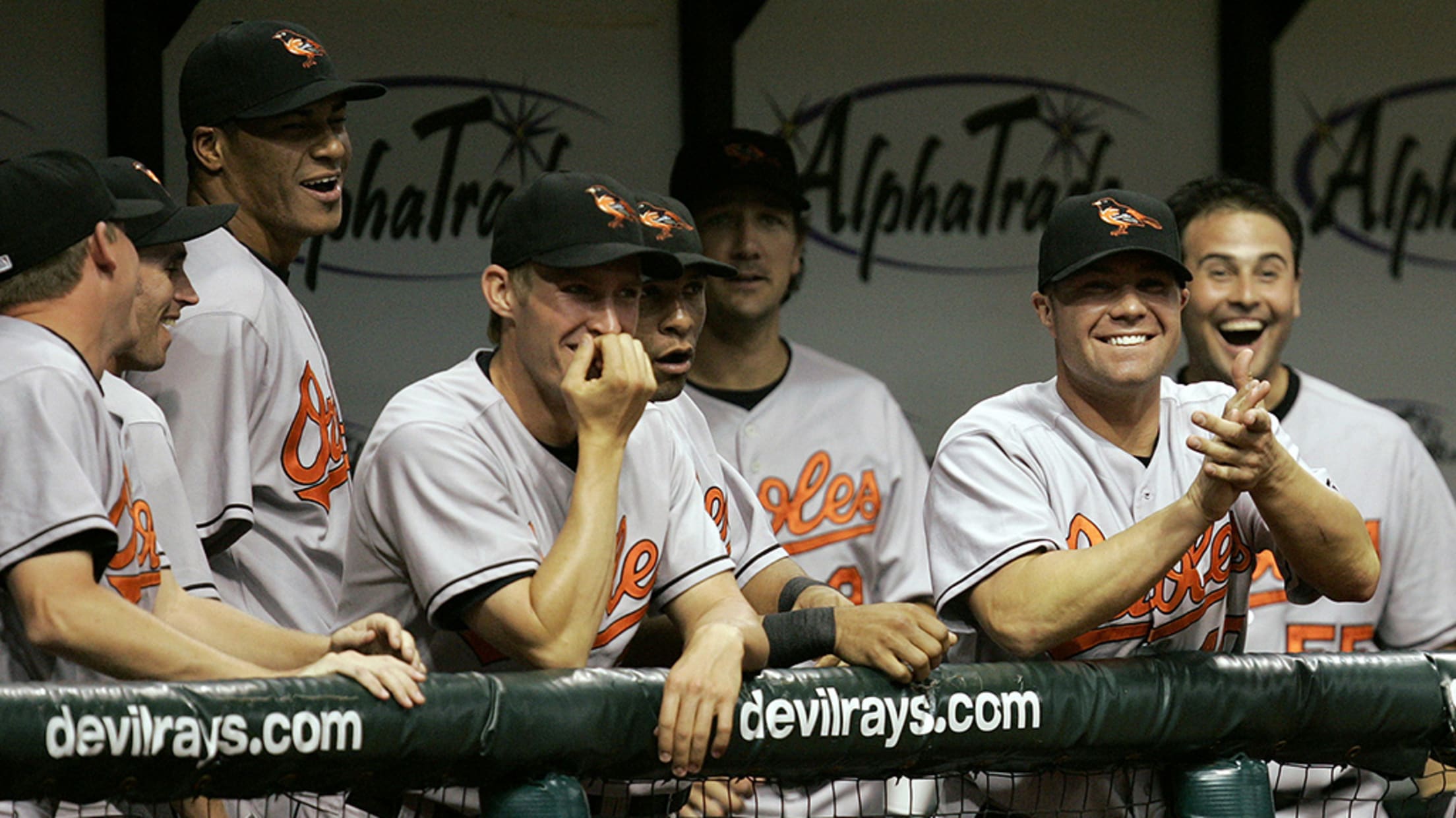 He put the super in super-utility man
But before he was installed at third base in Baltimore, Mora played, well, everywhere. Over the course of his 13 seasons, he played every position on the diamond but pitcher and catcher. During his first (and only) postseason with the Mets, Mora threw out runners left and right -- literally from left field and right field.
Mora even played 14 games as the Orioles' designated hitter -- because why be a great player at one position when you can be a great player at all of them?
He's the father of quintuplets
Mora's five kids were born on July 28, 2001, halfway through his first full season in Baltimore. Here's a fun paragraph from a 2002 New York Times story headlined "The Utilityman in the Nursery" on Mora's family:
"The Mora babies go through plenty of formula and roughly 35 diapers a day. 'When we buy groceries people ask us, "Who are you giving food to?"' Mora said. 'They think it's like a donation or something.'"
And here's a video of the kids as 13-year-olds, helping dad throw out a first pitch:
This GIF again, just because
C'mon, tell me that doesn't belong in Cooperstown.