The Cavs' fun at Game 2 featured a great Kyrie photobomb and some J.R. Smith Instagram magic
The Indians are the hottest ticket in town, so it comes as no surprise that LeBron James and the Cavaliers showed up to Saturday's ALCS Game 2 matchup with the Blue Jays at Progressive Field.
Perched in a luxury suite befitting the NBA Champions, James and teammates including J.R. Smith, Kevin Love and others took in the contest. Smith, amazingly, snapped a photo of Cleveland's Carlos Santana literally in the middle of his home run swing in the second inning:
Smith, who is celebrating the Indians' postseason run as well as his own contact extension with the Cavs, is a frequent attendee of Indians games, while James is clearly enjoying the Indians' success so far this October:
1 down!! @Indians #RallyTogether

— LeBron James (@KingJames) October 15, 2016
And this was James on Saturday as Andrew Miller was out there being ridiculous:
After winning Saturday's contest, 2-1, the Indians now hold a 2-0 lead in the best-of-seven series, which now heads north to Toronto.
As seen in the photos above and atop this post, it's pretty obvious the (many) members of the Cavs were having a great time at the ballpark: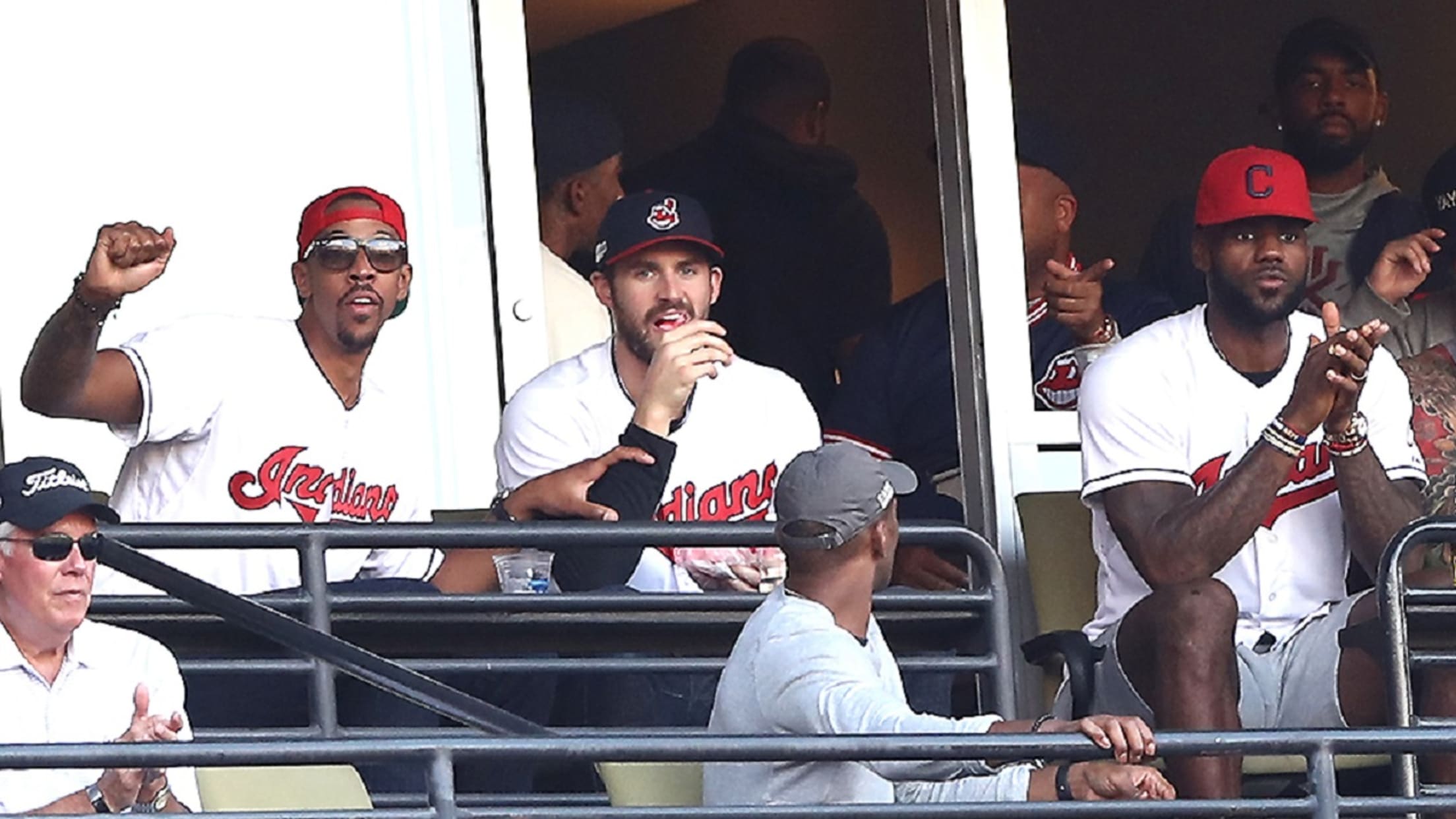 Did you notice Kyrie Irving's 80-grade photobomb?
Seriously: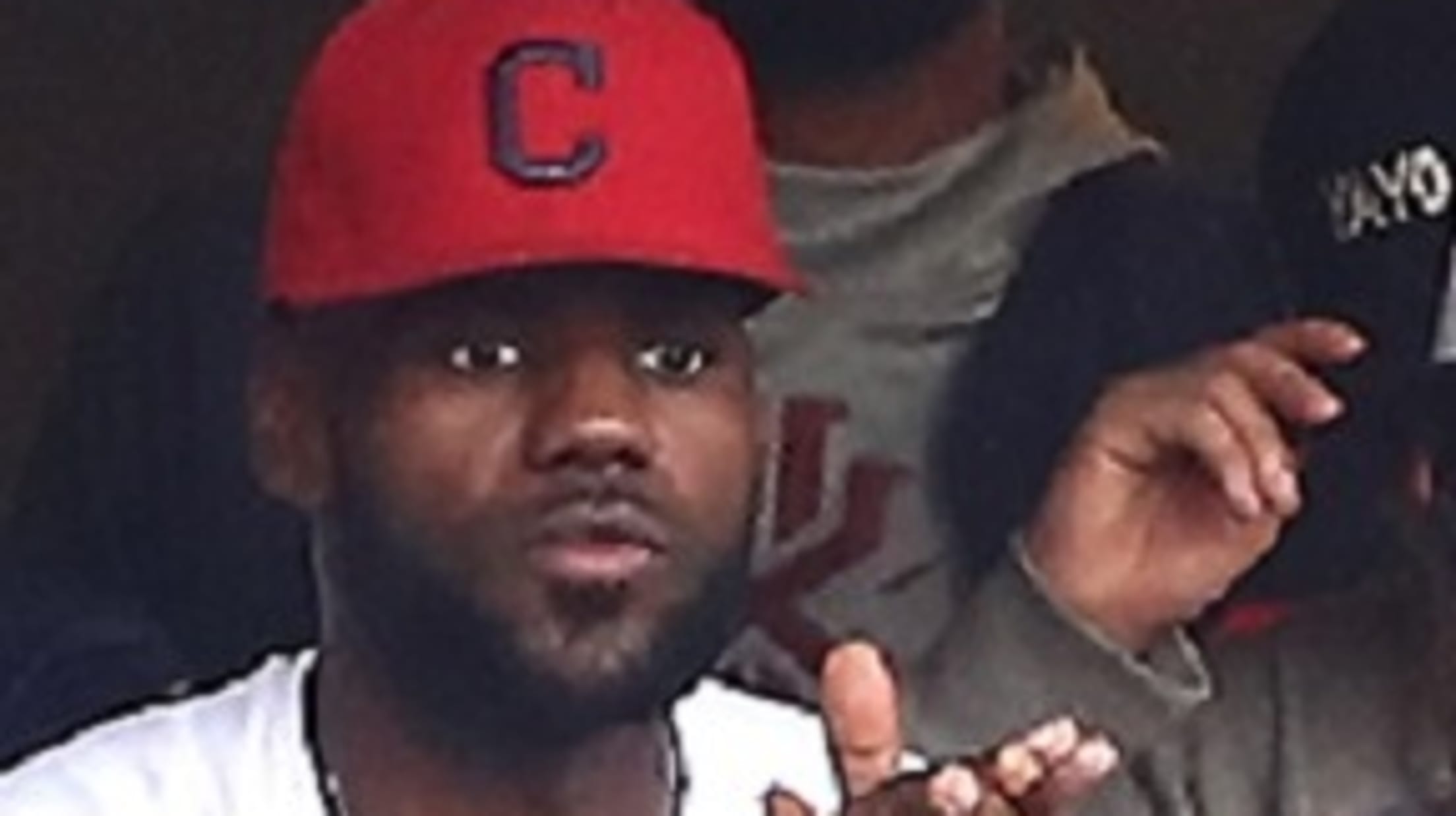 Then again, he doesn't seem to get intimidated by the pressure of the moment, no matter how big it may be (sorry, Warriors), so this is hardly a surprise.
Can the Indians take a commanding 3-0 lead in the ALCS? Tune in to Game 3, Monday at 8 p.m. ET on TBS and Sportsnet, to find out.
Teams in this article:
Players in this article: