Metallica congratulated Mariano Rivera on his Hall of Fame election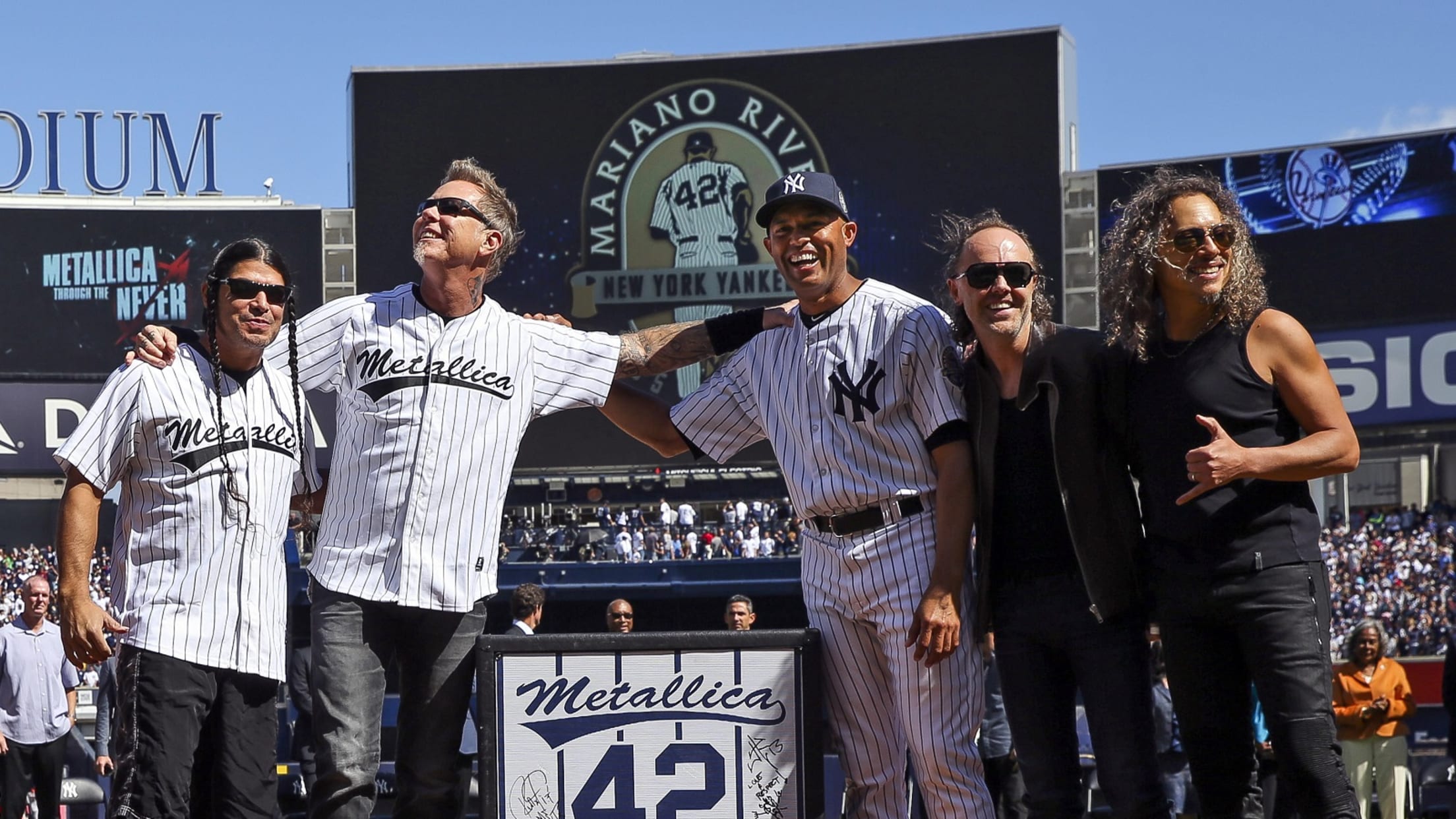 You could always count on Yankees reliever Mariano Rivera to be a dominant presence on the mound -- and, if the game was taking place in the Bronx, you could always count on the power riffs of Metallica's "Enter Sandman" blasting throughout the ballpark as he took the mound.
On Tuesday, Rivera became the first unanimous selection to the Baseball Hall of Fame in the sport's vaunted history, which speaks to the overwhelming stats he compiled over the course of his career. So, who better to speak directly to Rivera than members of Metallica themselves and issue their congratulations?
As Rivera spoke with MLB Network after the big news, James Hetfield, Rob Trujillo, Kirk Hammett and Lars Ulrich chimed in as well:
Hey Mo, we've got some old friends that wanted to say congrats. pic.twitter.com/enlwrVpaCc

— Cut4 (@Cut4) January 22, 2019
Introducing: Mo-tallica.
Congratulations, Mariano!