Mr. Met hosted a whole squad of English Premier League mascots at Citi Field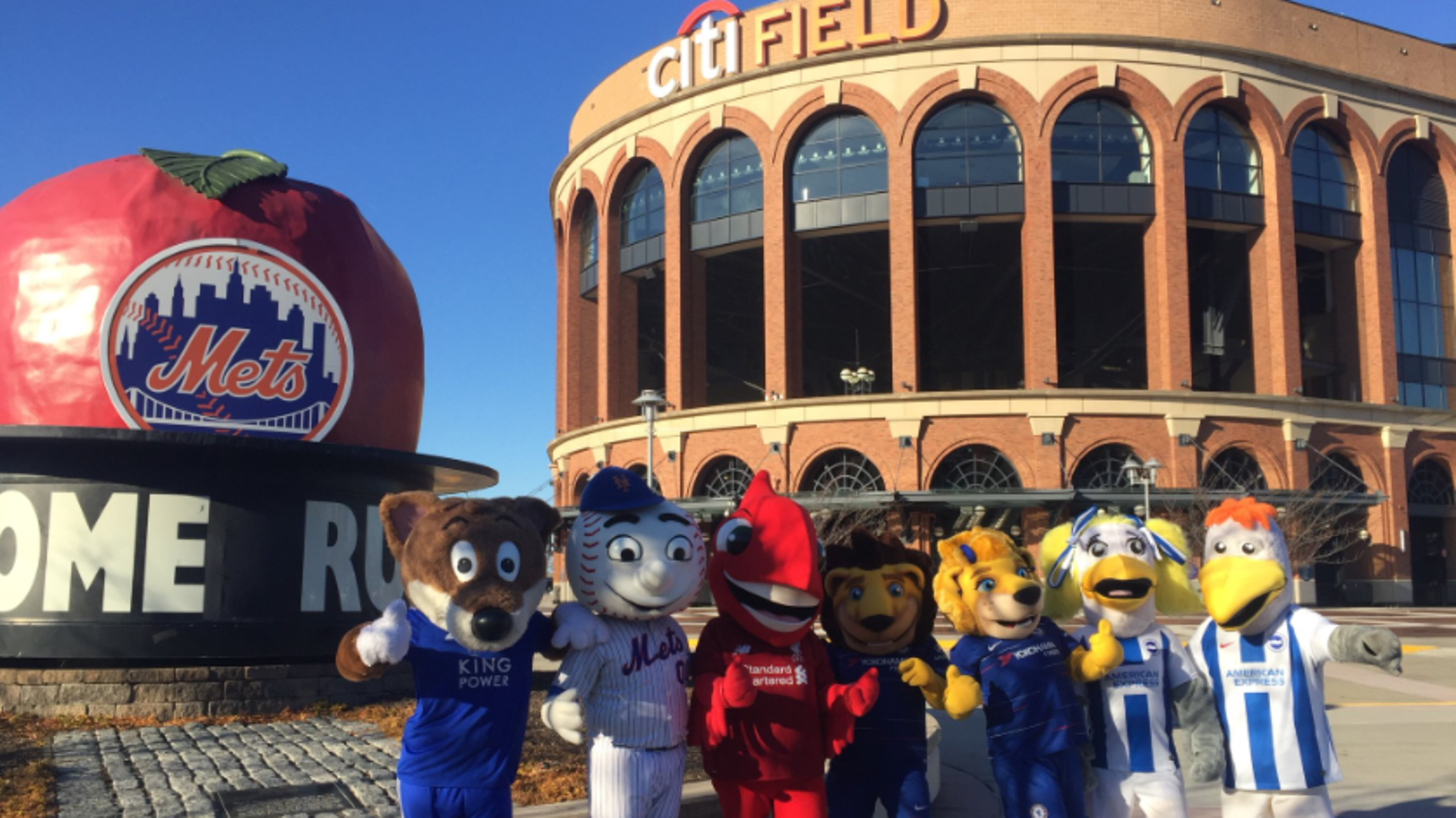 Back in September, a whole crew of English Premier League mascots took on the iconic Washington Nationals racing presidents in the ultimate mascot racing showdown. And now, the furry footy folks have descended upon the Big Apple and received a wonderful tour of Citi Field Friday afternoon by the one and only Mr. Met.
Just your average press conference selfie with @MrMet 🤳 pic.twitter.com/YoFhZ1xbKa

— Premier League USA (@PLinUSA) December 7, 2018
Not familiar with the names of English soccer mascots? We'll help you out.
From left to right you've got Gully and Sally of Brighton Hove and Albion, Filbert Fox of Leicester City, the legendary Mr. Met, Mighty Red of Liverpool and Stamford and Bridget, the lions of Chelsea.
With both Patrick Corbin and Paul Goldschmidt getting introduced by their respective clubs at their new stadiums today, it's good to see the Mets were staying active as well up by having Gully and Sally of Brighton, Hove and Albion out to the ballyard. Hopefully next time the Premier League mascots can come over to the states in late November, so they can attend the wonderful Thanksgiving dinner the MLB Mascots hosted a few weeks ago.
Jake Mintz is the louder half of the Cespedes Family BBQ. Despite a torn UCL in his right elbow, he still finds a way to tweet excessively during baseball games.