50 Cent wants to redeem himself for that first pitch in 2014, so the Mets invited him back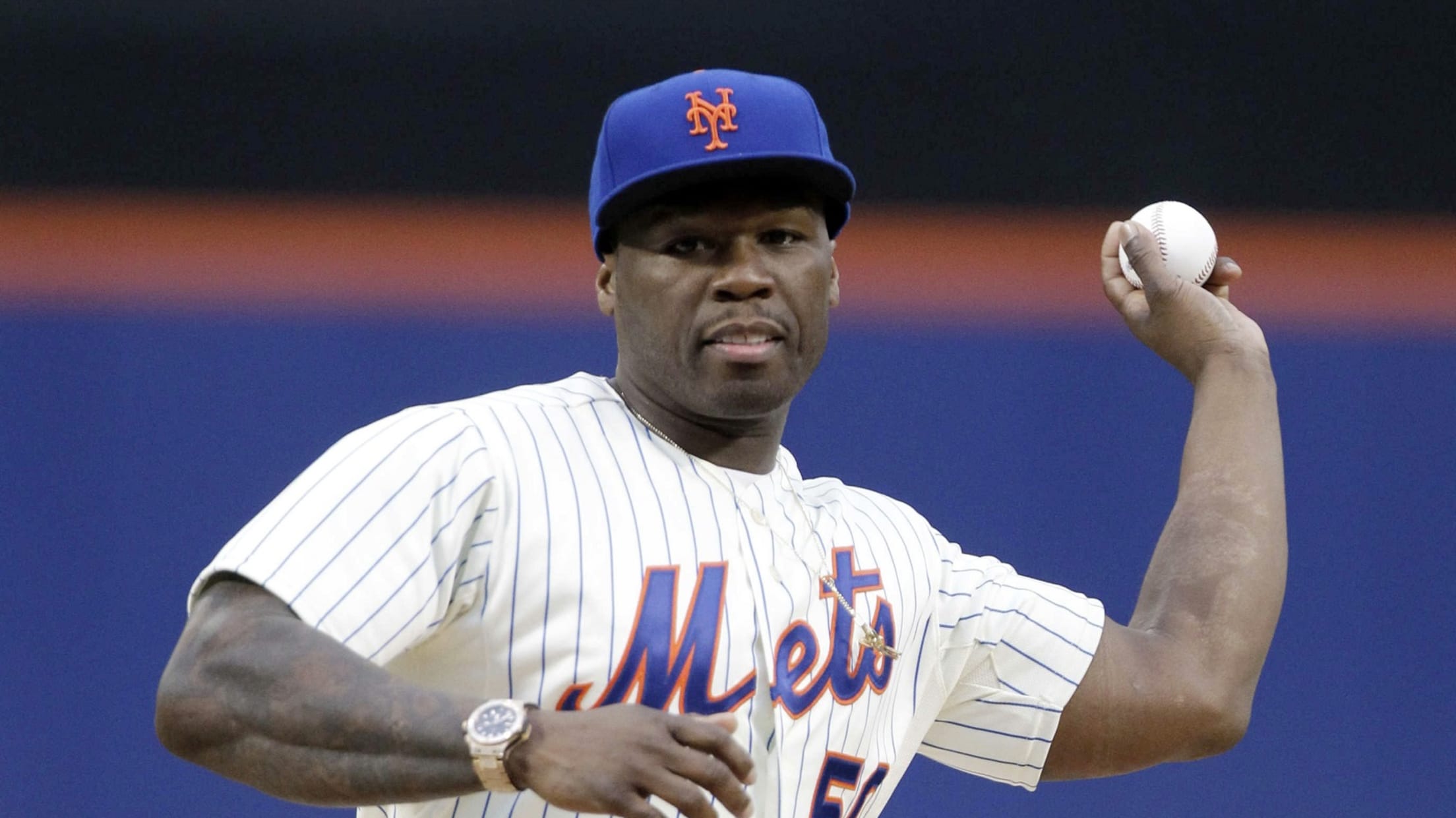 Remember that time 50 Cent took the mound at Citi Field in 2014 to throw a ceremonial first pitch?
Of course you do. How could you not?
That infamous moment is now four years old, and has to be considered one of the worst ceremonial first pitches ever. But everybody deserves a second chance.
During a recent interview about his new movie, "Den of Thieves," the rapper also known as Curtis Jackson fired off some amazing quotes about that unforgettable "pitch" in Queens.
On the moment's impact:
"They have baseball cards with me throwing the pitch - real baseball cards that they made!" he said. "I go, 'Wait a minute: Who cleared this?!' Whenever baseball comes up, there is no one worse than me, as far as throwing out a pitch."
.@50cent is patiently waiting for his second chance. pic.twitter.com/N3t4hZyB1c

— MLB (@MLB) January 11, 2018
50 also admits he was trying to be too "fancy" on the mound, attempting to throw too hard and ... well, it didn't go well. But he's open to trying again, and apparently a few teams have reached out to him. One of these teams is the Mets:
Hey @50cent, we heard you're ready to redeem yourself?! Here is your invite to throw out a first pitch this season. Toss a strike this time! #50FirstPitch https://t.co/WUZlUTHbHK

— New York Mets (@Mets) January 11, 2018
Will he try again? "Many Men" (and women) have attempted first pitches, and most succeed. 50 Cent is somebody who certainly did not succeed with the pitch -- though he did succeed in creating a long-lasting moment that still lives on today.
Might he rewrite his own story on a pitching mound near you sometime next season? We'll all be "Patiently Waiting" to see if he takes them up on the offer.