Wide receiver Trey Griffey, son of Ken Griffey Jr., has signed with the Miami Dolphins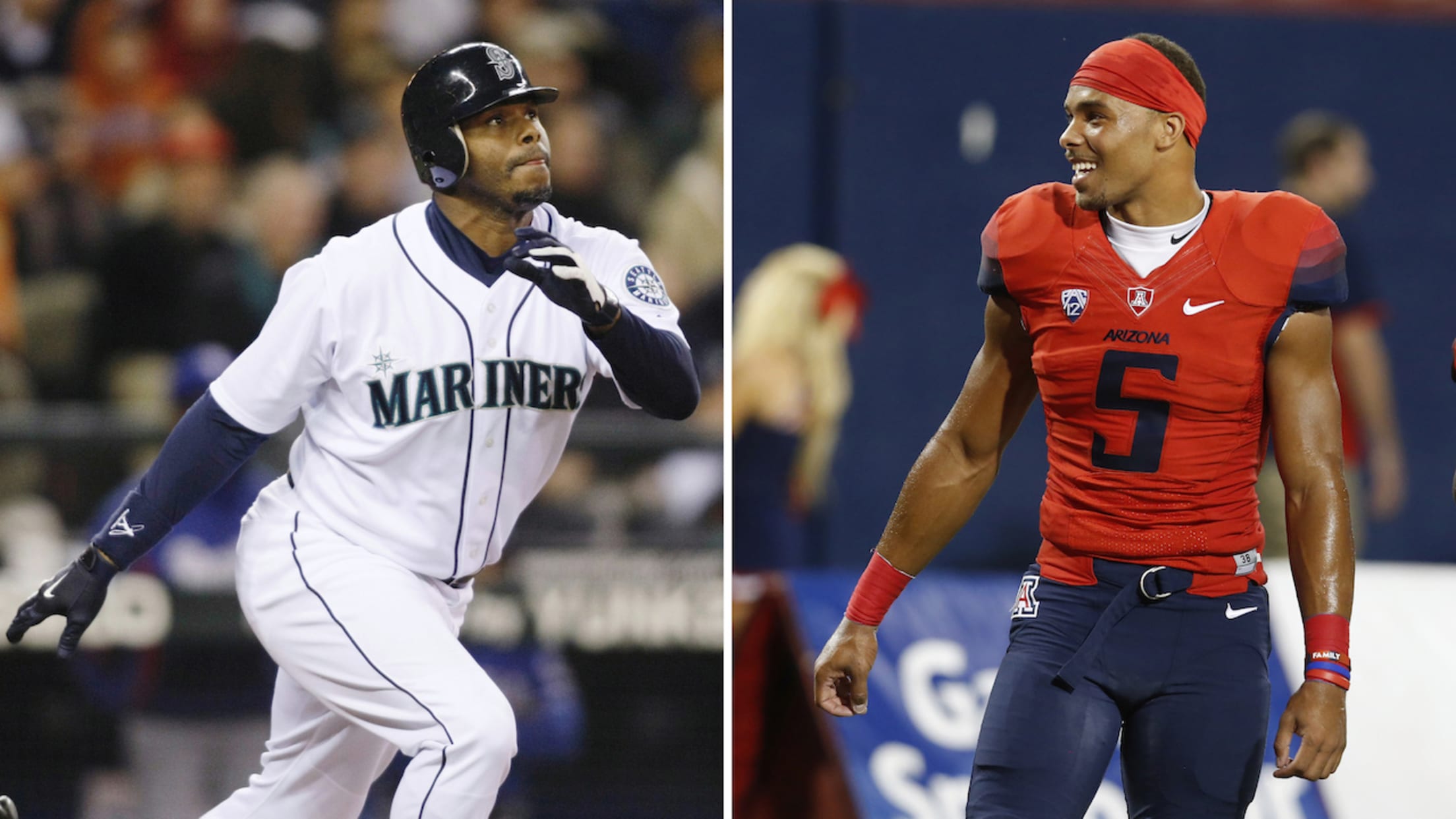 FILE - At left, in an Oct. 3, 2009, file photo, Seattle Mariners' Ken Griffey Jr. hits a solo home run against the Texas Rangers during the fourth inning of a baseball game in Seattle. At right, in a Sept. 10, 2016, file photo, Arizona wide receiver Trey Griffey (5) smiles during the first half of an NCAA college football game against Grambling State, in Tucson, Ariz. (AP Photo/File) (/AP)
Last summer, Ken Griffey Jr.'s son Trey was selected by the Mariners in the 24th round of the 2016 MLB Draft -- an appropriate honor, given that Trey had a front-row seat to so much of his dad's Hall of Fame career: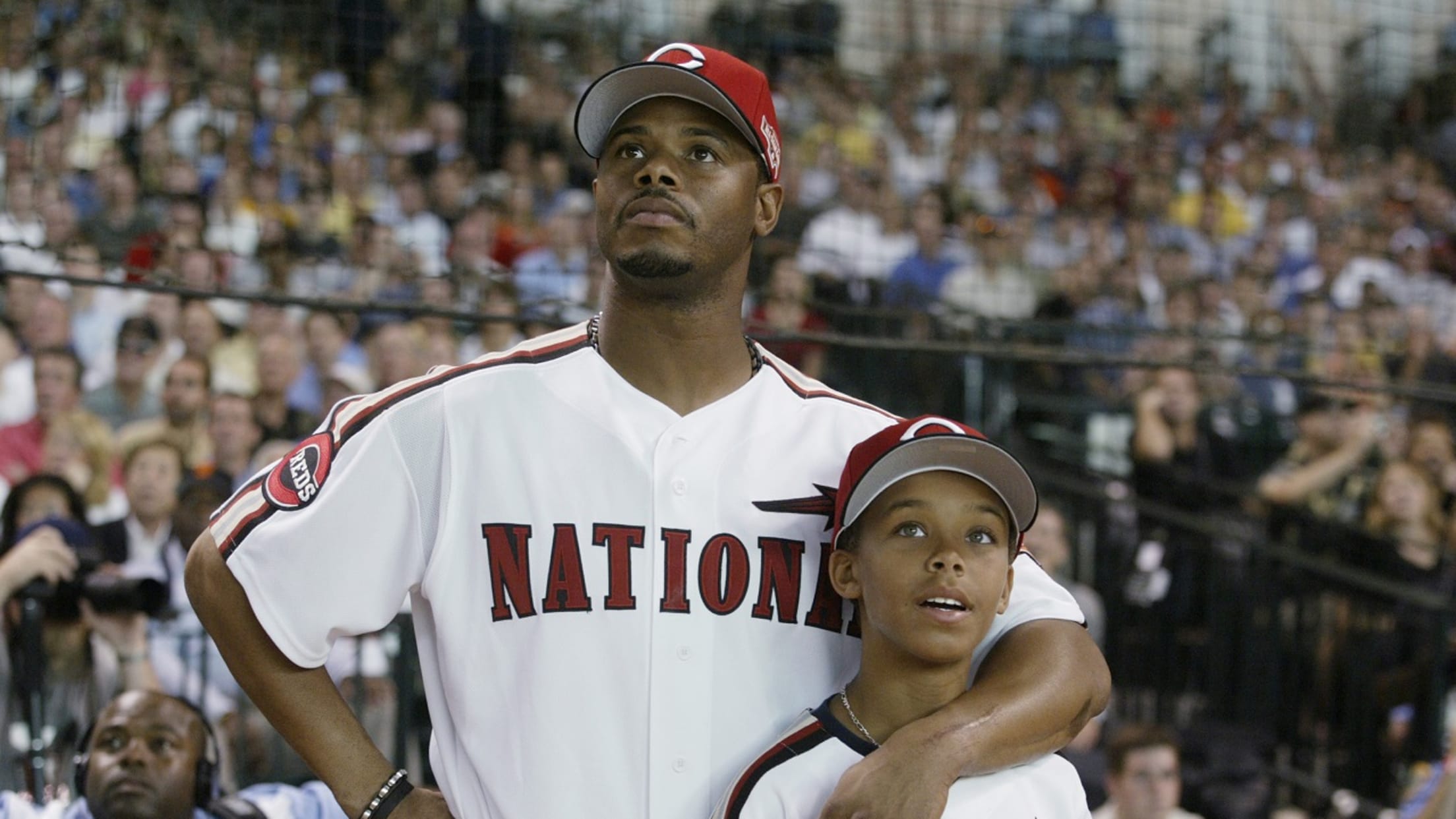 As it turned out, though, Trey had a different sport in mind: football. After starring as a wide receiver at the University of Arizona, the younger Griffey signed with the Indianapolis Colts as an undrafted free agent this spring. He was eventually waived by Indy, but on Tuesday, he found a new home with the Miami Dolphins.
We have signed wide receiver Trey Griffey, tackle Sean Hickey and wide receiver Rashad Lawrence.

— Miami Dolphins (@MiamiDolphins) August 15, 2017
Trey was born and raised in Orlando, so if he makes the final roster he won't be too far from home. And, given the gene pool, we wouldn't bet against him.