First-round NFL Draft pick Pat Mahomes II has baseball in his blood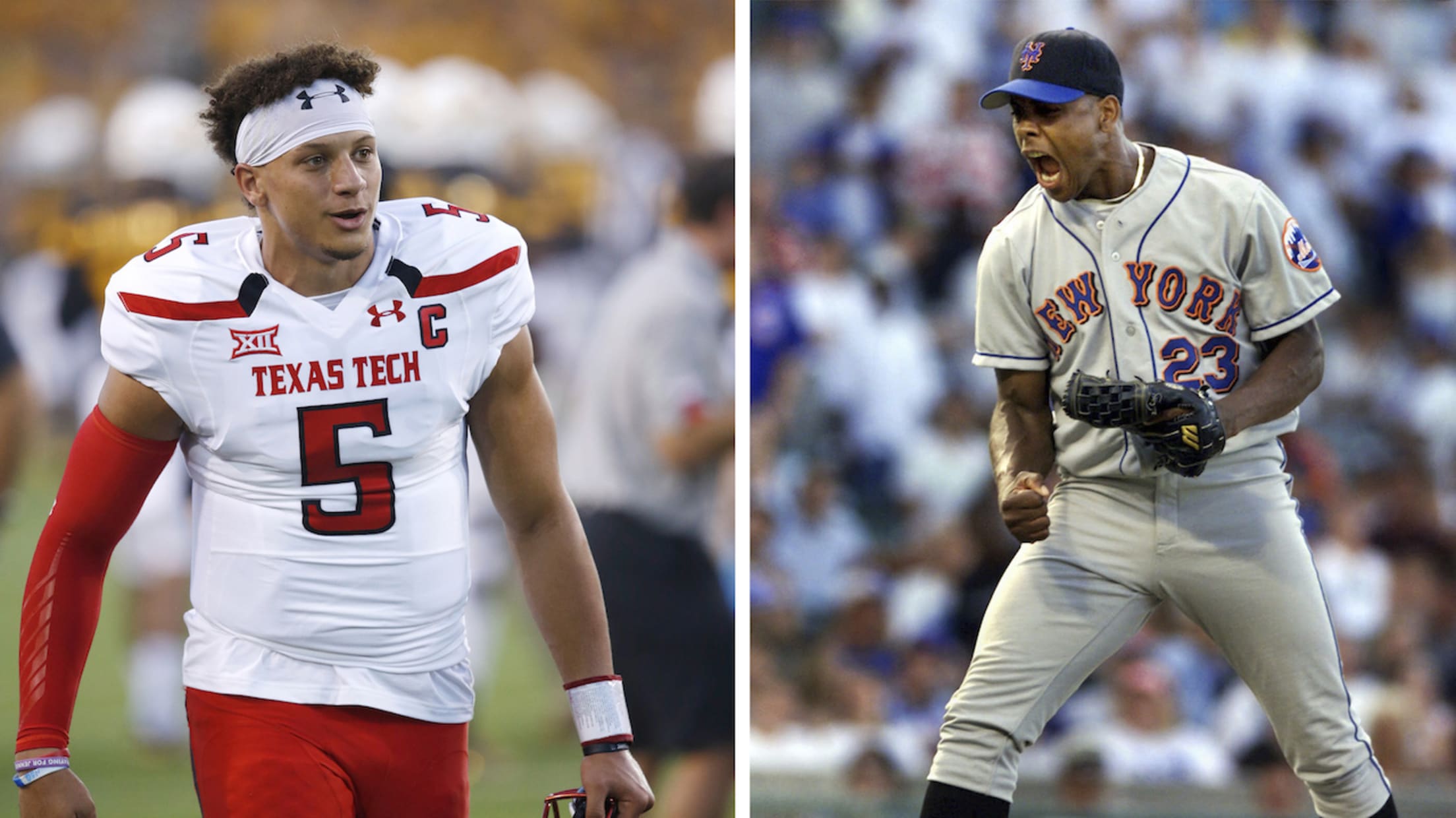 (/AP)
It's easy to see why Patrick Mahomes II went No. 10 overall to the Chiefs in the 2017 NFL Draft on Thursday night -- he can make just about any throw look easy, even if that throw is 80 yards downfield. As his old high school coach told Sports on Earth: "God didn't make a whole lot of arms like the one he put on Patrick Mahomes."
Once upon a time, though, that arm looked like it might carry him to a professional baseball career. In addition to football and basketball, Mahomes starred on the diamond at Whitehouse High School in Texas, where he played both pitcher -- he routinely sat in the mid-90s with his fastball -- and outfielder. He recently told Jon Gruden that teams were discussing him as a third or fourth round pick in the MLB Draft, and he was such an impressive athlete that MLB Pipeline put together Draft reports on him at both positions:
Of course, it helps that Mahomes has pitching in his blood. His father, Pat Mahomes I, enjoyed an 11-year career as a starter and reliever in the big leagues. He even pitched in the 1999 NLCS as a member of the Mets, delivering an inning of clutch relief to help New York stave off elimination in a 15-inning Game 5 win:
The younger Mahomes told Yahoo last month that growing up around MLB clubhouses instilled in him a sense of professionalism at a young age:
"It definitely helped me, just seeing professional athletes growing up. You saw how hard they worked [and] when they got to the big leagues, how hard they worked to stay there. They really have shown me the way to be a professional athlete and that's definitely something I feel is an advantage for me."
Of course, being the son of a professional athlete came with some other perks: LaTroy Hawkins -- who played with Mahomes' dad on the Twins in the 1990s -- is his godfather, and he even got to take batting practice with Alex Rodriguez as a kid.
Will the younger Mahomes carve out a similarly productive pro career as a quarterback? We'll have to wait and see -- but if it doesn't work out, we hear there's a market for football players who decide to pick up baseball again.