Watch the Indians pit their All-Stars against their Cy Young battery in a fierce game of Pictionary
The game: Indians Illustrated (aka Pictionary)
The participants: All-Stars Michael Brantley and Jason Kipnis vs. the Cy Young battery of Yan Gomes and Corey Kluber
The competition: Fierce
Before they headed to Arizona for the spring, the Indians had to answer a question that, if left unaddressed, could weigh heavily on the soul of a team through the course of an MLB season.
Which pair of teammates make the best Pictionary partners?
We won't spoil the game -- you can watch the full match in the video above, complete with Terry Francona commentary -- but it was hard fought throughout. So hard fought, actually, that in the heat of the moment, Kluber broke the cardinal rule of Pictionary: No letters or words.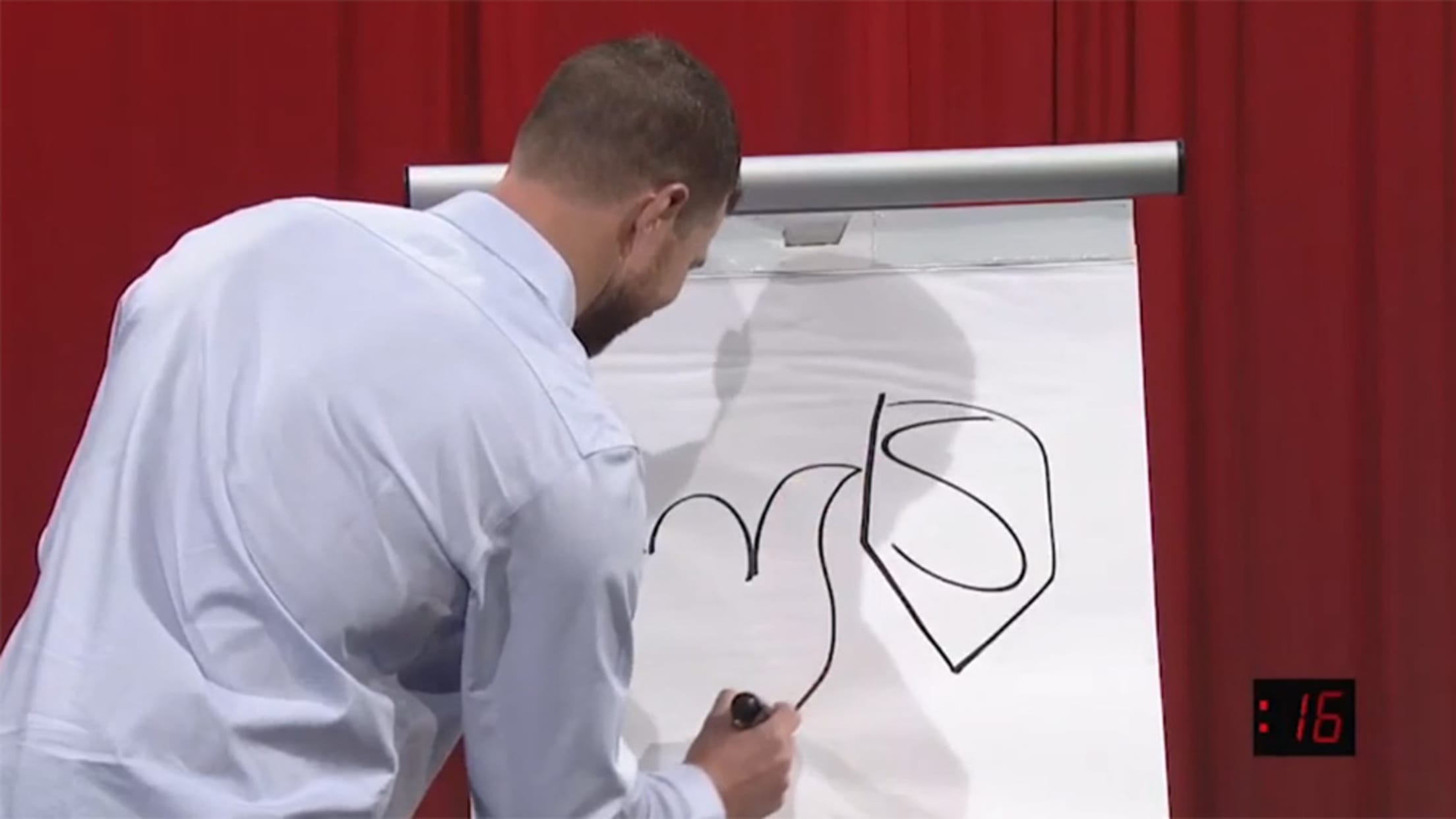 We'll let it slide this time (the judges also ruled it acceptable), but someone better keep an eye on him during his next round of Pictionary.
And one last thing -- we hope Cleveland fans are better at guessing what Brantley was drawing here than his teammates:
Teams in this article:
Players in this article: