Photo of the Day: Michael Caine and Morgan Freeman pick sides in the Subway Series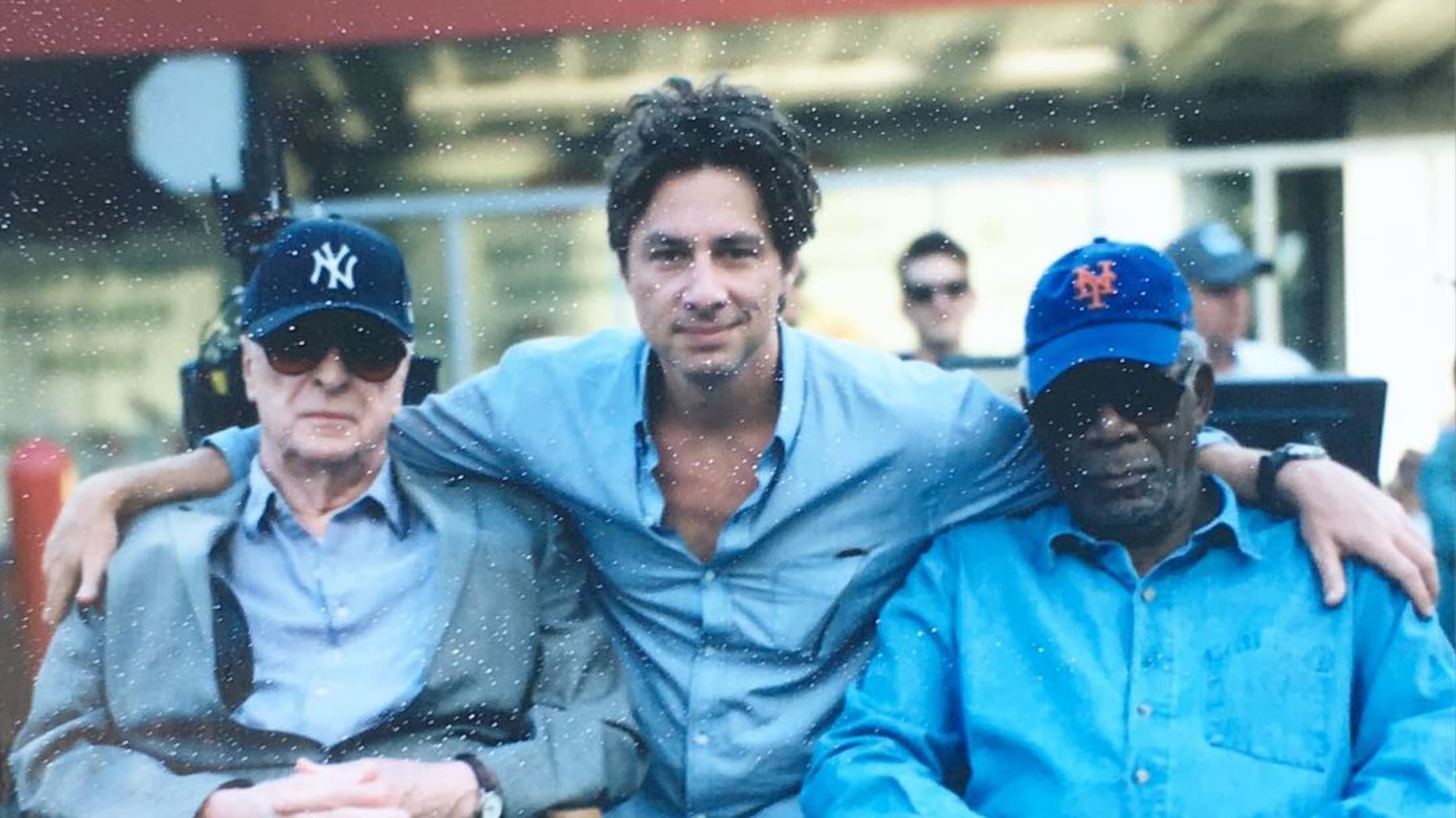 For those not staying up-to-date with the latest developments concerning "Scrubs" alumni, Zach Braff on set directing "Going in Style" -- a remake of the 1979 film about three retirees who decide to plan a bank heist. Two of those retirees will be played by Michael Caine and Morgan Freeman. And, despite years spent together at Wayne Enterprises, the two reached an insurmountable conflict while on set Friday: Caine wore a Yankees hat -- though he may or may not have made it more famous than a Yankee can -- while Freeman wore a Mets hat.
Realizing that keeping his cast happy is an important part of directing, Braff himself attempted to keep the peace while posting a photo to his Instagram account:
No word yet as to who the third retiree, Christopher "Doc Brown" Lloyd, is supporting. Probably the Angels.