Mickey Morandini turned the first unassisted triple play in Phillies history on this day in 1992
One of the primary insights of social science is that no individual is entirely responsible for what appear to be his own achievements. As a human being embedded in a society, various conditions -- both social and material -- always contribute to and make possible an apparent individual triumph.
On Sept. 20, 1992, Phillies second baseman Mickey Morandini did his darndest to expose all of social science as a bunch of hooey:
Pirates starter Randy Tomlin and Phillies starter Curt Schilling provided something of a pitchers' duel, and the game entered the bottom of the sixth inning at Three Rivers Stadium tied, 1-1.
That appeared ready to change after Pittsburgh's Andy Van Slyke and Barry Bonds led off the frame with back-to-back singles. Then, Jeff King worked a 3-2 count on Schilling with no outs. Both runners were running on the pitch -- because the ball was hit so hard, neither could adjust course in time to avoid becoming a victim of Morandini's feat.
Of course, like any unassisted triple play, conditions outside Morandini's control made this play possible. There had to be no outs; there probably had to be a 3-2 count to inspire Bonds to run on the pitch; King had to hit a line drive in his general direction. In short, while no one can dispute the mastery with which Morandini handled the conditions in which he found himself, it would be similarly dishonest to assign him complete credit -- as the official score does.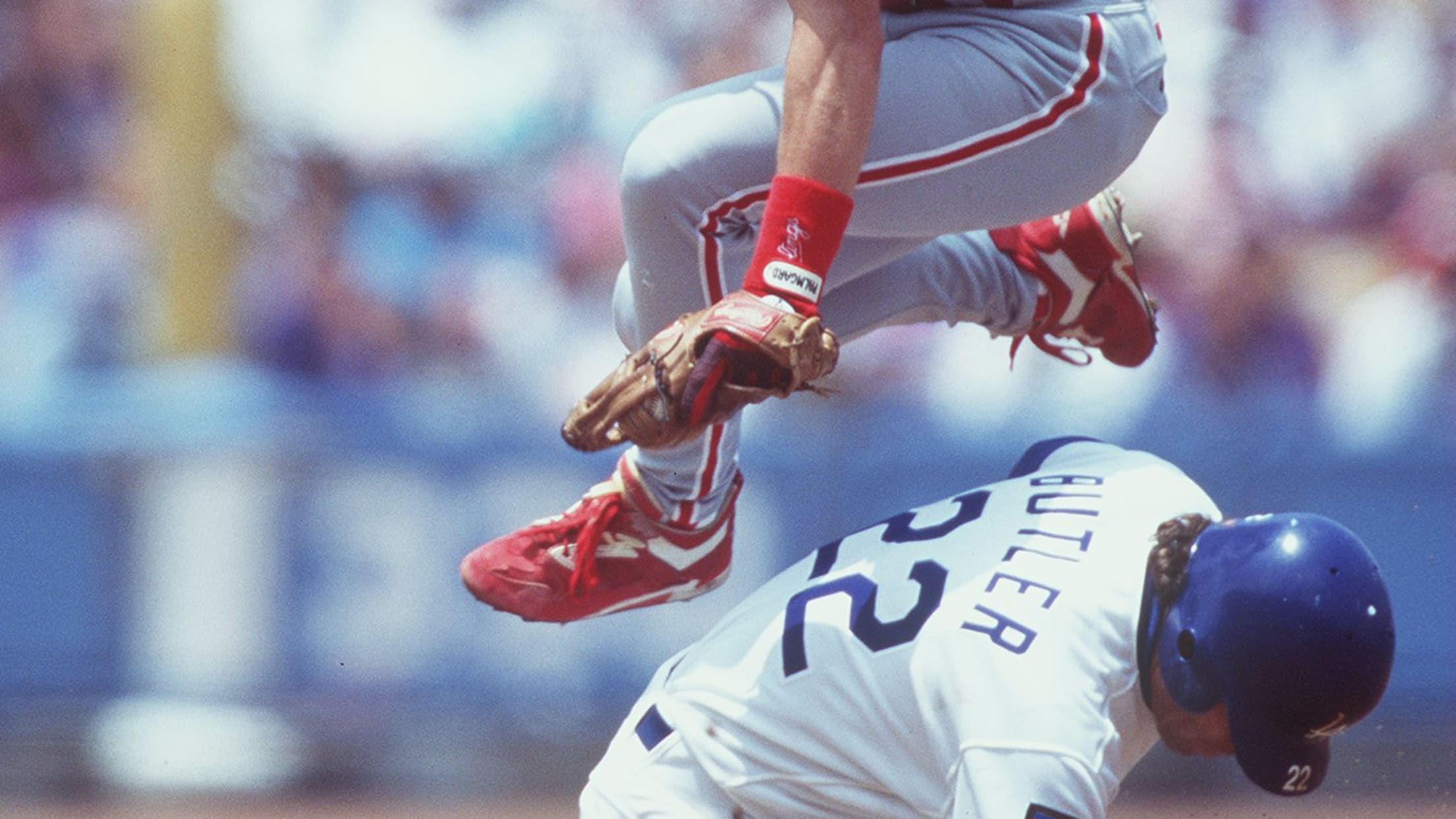 Though the triple play kept the game tied, 1-1, to end the sixth inning, King had the last laugh as his single in the bottom of the 13th inning scored the winning run to give the Pirates a 3-2 win.
But it's not the final score of this game between the eventual NL East champion Pirates and cellar-dwelling Phillies that has survived in the collective memory. Instead, it is Morandini's triple play -- the first in Phillies franchise history and the first in baseball since Washington Senators shortstop Ron Hansen pulled it off in 1968.
Since Morandini snapped that 24-year drought of unassisted triple plays, there have been six in the intervening 25 years. For the Phillies -- who would finish the '92 season with a 70-92 record -- Morandini's great catch and heads-up defense was one of the high points of their season. That's not all that surprising -- an unassisted triple play would be the highlight of most teams' seasons, no matter how good.