Mike Fiers put together a 'Sandlot' group costume, but Dallas Keuchel noticed something … off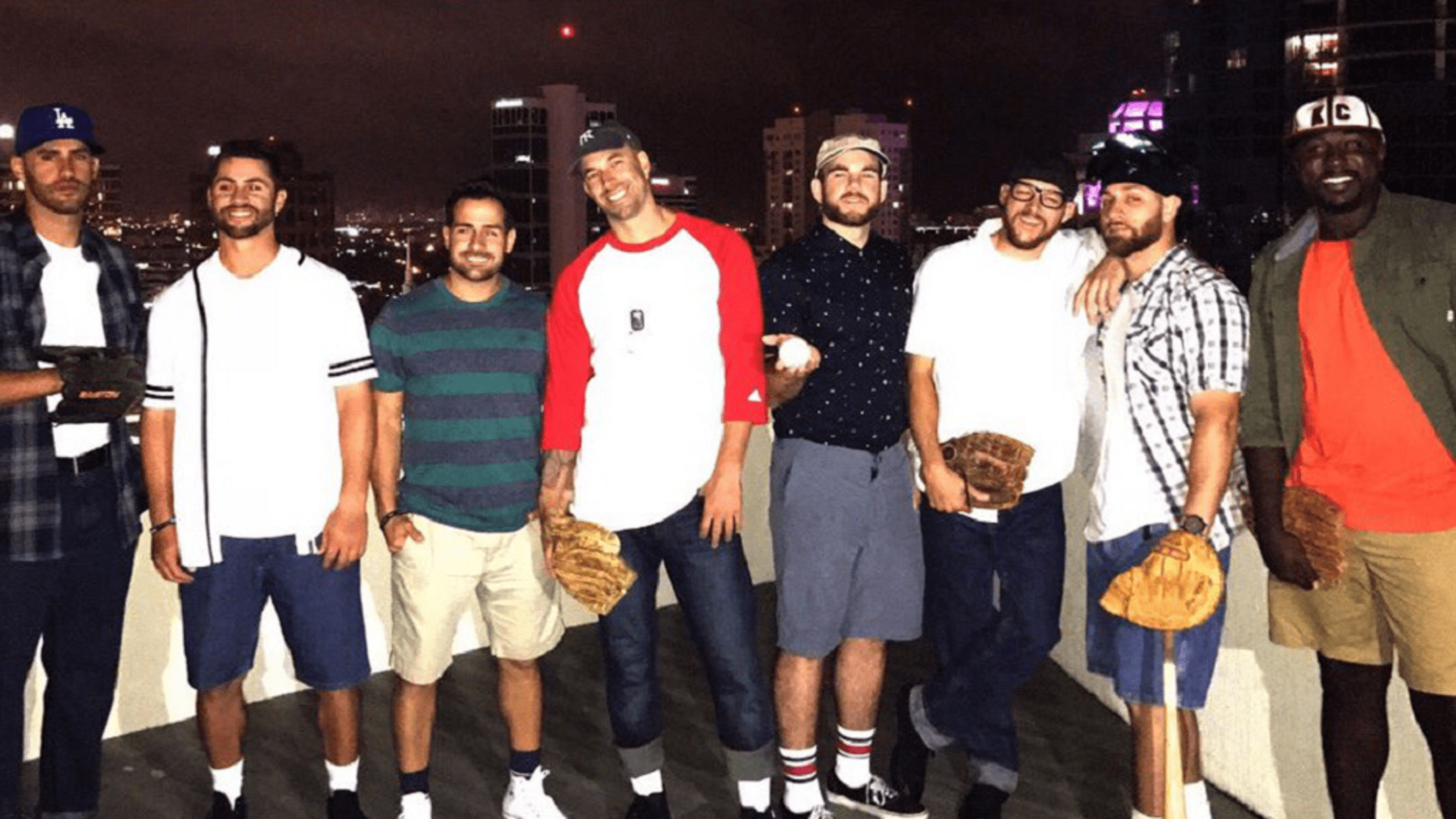 Among baseball films, "The Sandlot" is revered by many for its charming characters, quotable moments and classic coming-of-age-film-that-also-features-a-scary-dog-and-James-Earl-Jones plot device.
Its list of admirers apparently includes Astros right-hander Mike Fiers, who shared a photo on Twitter depicting himself and some friends -- among them J.D. Martinez -- recreating the iconic shot of the kids from the movie:
The most attentive of eyes might notice a few wardrobe discrepancies in the image above, among them the absence of a few key clothing items (including Squints' striped shirt), but it's a mostly faithful adaptation.
Enter Fiers' teammate Dallas Keuchel, whose eagle eye spotted one potentially egregious slip-up that he playfully pointed out to Fiers:
I don't think Timmy Timmons would like you wearing a wrong handed glove.... https://t.co/eEkjfRHLTg

— Dallas Keuchel (@kidkeuchy) October 30, 2016
Kudos to Fiers, though, for not replying back with the somewhat obvious, "You're killing me, Smalls!"
With an eye for detail like that, Keuchel might want to consider becoming a Hollywood script supervisor after his playing days are through ...
Teams in this article:
Players in this article: