The Indians turned a 3-4-1 putout off Mike Napoli's glove and his reaction was priceless
Things are going pretty well for Mike Napoli. In his first season with the Indians, he's set career highs in dingers (34) and RBIs (101), all while his team won the AL Central and secured a 2-0 lead on Friday night in their ALDS battle with the Red Sox. It's been a party at his place, and the entire city of Cleveland was invited.
And as the saying goes, when you're hot, you're hot. So, when a grounder to first bounced off Napoli's glove in the sixth inning of the Tribe's 6-0 Game 2 victory, of course the ball didn't go bounding into the outfield for a base hit. No, it deflected right to Jason Kipnis, who snagged it with his bare hand and flipped to Corey Kluber covering first for the out. Don't worry, Napoli couldn't believe it either:
Napoli detailed his surprise to MLB.com's Ben Weinrib after the game:
"I didn't see it happen, but I just turned around, and Kip had the ball and fired to first. I was happy and wanted to hug him and buy him a bottle of wine for it."
Kipnis said that he recalls this situation happening at some point earlier in the season, adding:
"Most ground balls over that way, especially hard-hit balls, I'm starting to go that way anyway to backup or do something or for that reason that happened. It kicked off him and kind of went right to me, and I knew Kluber is going to be over there covering the bag, so I thought we still had a chance. I didn't think I had time to use a glove, and I didn't, but it worked out well."
Smile, Mike, you've got a 2-0 series lead -- with a chance to head to the ALCS in Game 3 on Monday at 6:00 p.m. ET on TBS.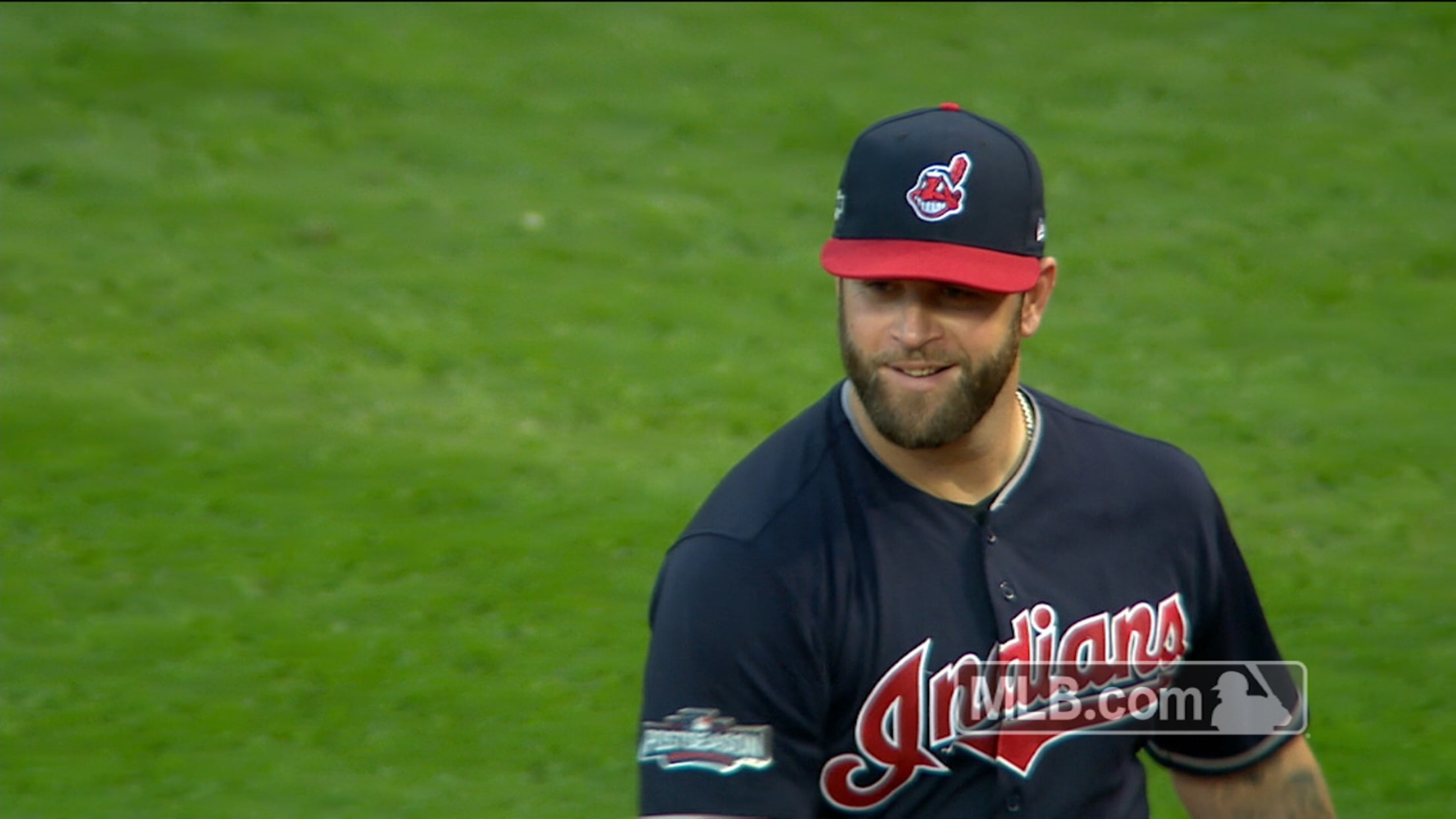 Teams in this article:
Players in this article: