Mike Piazza is now the proud owner of a third-tier Italian soccer team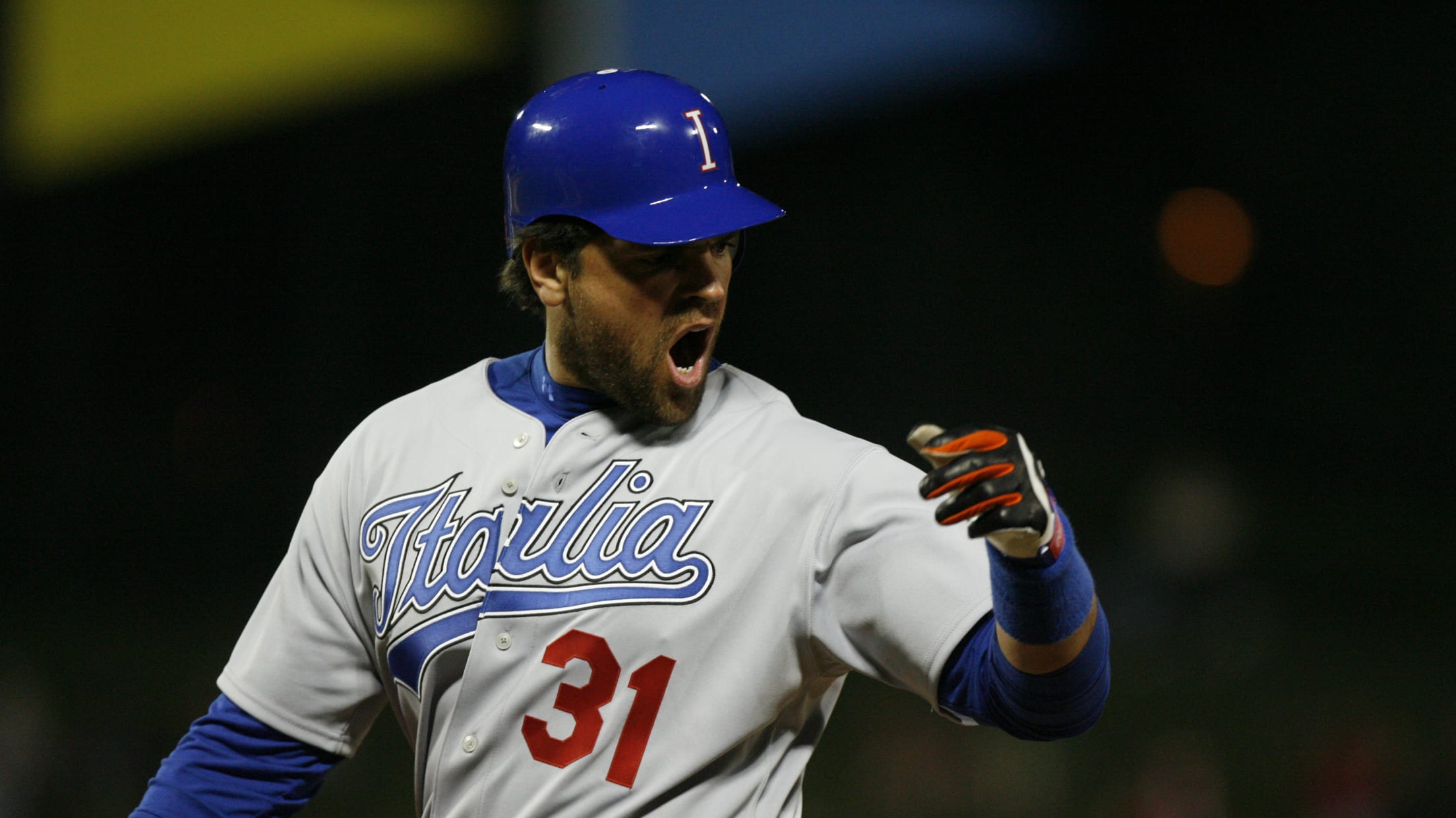 The newest fad for baseball players isn't tricked-out cars or commissioning your own custom walk-up song. It's buying a soccer team. Nomar Garciaparra, along with with his wife, Mia Hamm, are part-owners of the nascent MLS team LAFC. Billy Beane is an advisor to the Dutch team AZ Alkmaar. And now Mike Piazza is the owner of A.C. Reggiana 1919.
Extremely Excited to announce I have agreed in principle to acquire a majority share of @LegaPro side @AC_Reggiana1919

— Mike Piazza (@mikepiazza31) June 8, 2016
The team, known as the Maroons (or, more amusingly, The Square Heads), play in the the third tier of Italian soccer. Meaning, they would need to earn two separate promotions to reach Serie A where Italy's best teams like Juventus, AC Milan, Inter Milan and Napoli play.
But with Mike Piazza now behind the team, anything is possible. After all, Leicester City was in the third tier of English soccer as recently as 2008-09 before its shocking Premier League title. If nothing else, Piazza could perhaps usher in a new era of two-sport athletes and get the more athletically gifted Major Leaguers to pull some soccer duty. Even if Billy Hamilton has literally never kicked a ball before, you have to think his pure speed would let him burn the Lega Pro-level defenders. And we're pretty sure that Bryce Harper would be a scoring threat no matter what sport he was in (his hair is already soccer-ready).
Plus, maybe Piazza himself will suit up in goal. Sure, as a 47-year-old former catcher, he probably doesn't have the quickness to handle midfield duties, but as a backstop he's got plenty of practice blocking things.
He's still got a few years on Kevin Poole, the 50-year-old goalkeeper that Burton Albion called upon in 2013.
Who knows, maybe he'll even bring the town of Reggio Emilia a baseball team. It couldn't do much worse than Elettra Energia Novara's 3-39 record.