Mike Trout's mom noticed somebody missing from an AL MVP discussion, so she weighed in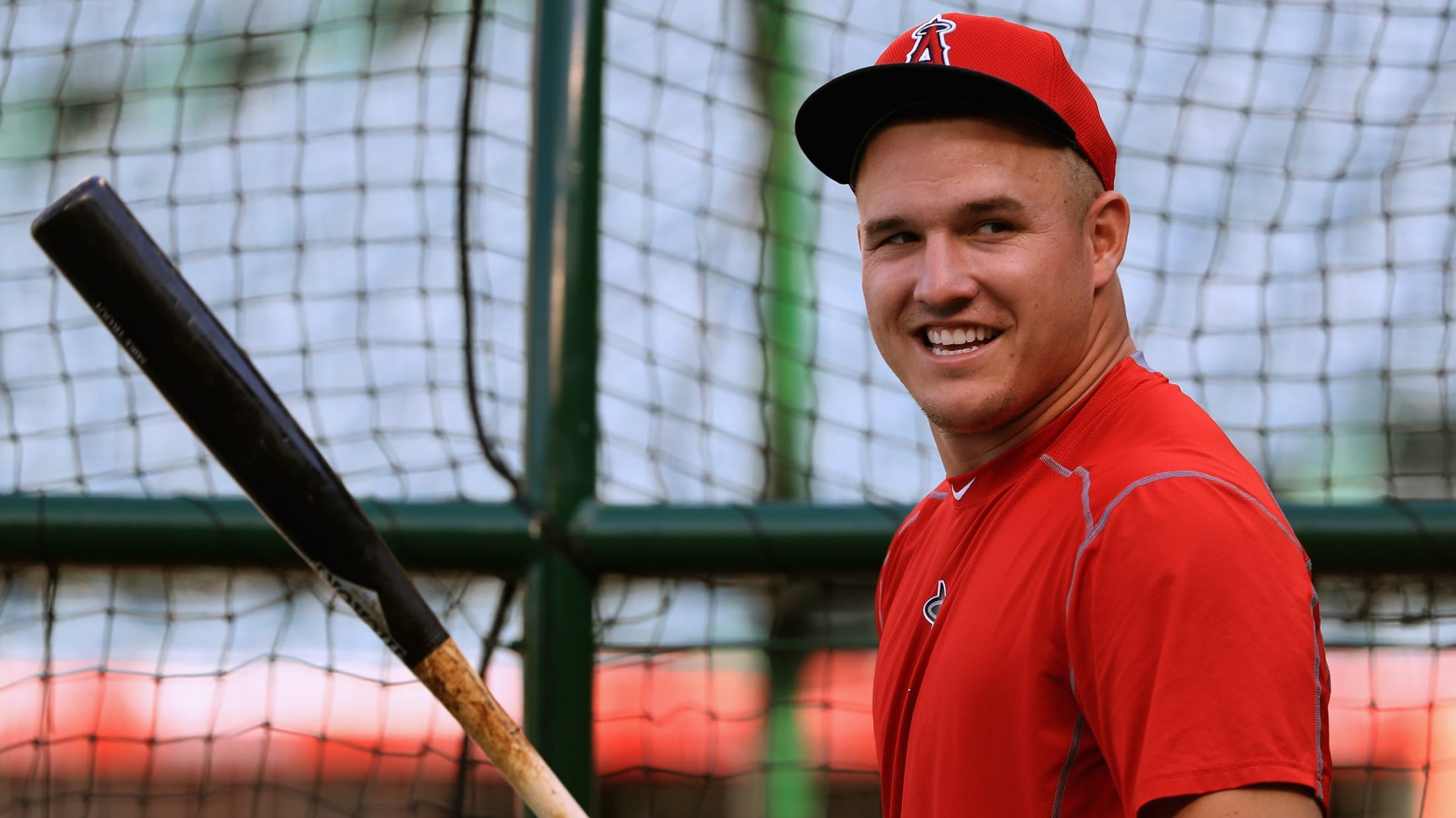 <> on May 10, 2016 in Anaheim, California. (Sean M. Haffey)
As the 2018 regular season winds down -- I know, it seems like Opening Day was barely a month ago -- it's time to start talking about the MVP race. Voters will have a tough time whittling down the list in the American League, due to the incredible offensive years put together by some key sluggers.
Just imagine where the Red Sox would be without J.D. Martinez or Mookie Betts. Or where the A's would be without Khris Davis, with his 43 home runs and counting. Or where the Astros would be without Alex Bregman, or the Indians without Jose Ramirez. You get the idea.
"MLB Tonight" tackled the issue on Wednesday evening:
Pick one! 🤔🤔🤔 #MLBTonight pic.twitter.com/FMzGEvzfGb

— MLB Network (@MLBNetwork) September 20, 2018
But wait ... who's missing from that graphic? Oh. It's Mike Trout.
Trout's mom, Debbie, definitely noticed the absence of her son showing up in that comparison, so she weighed in how we all do these days: with an emoji.
🤔

— Debbie Trout (@DebbieTrout27) September 20, 2018
Good looking out, Debbie!
Of course, Trout not being on the list does not take away from his MVP-caliber season. He's having yet another otherworldly campaign for the Angels, as he does yearly. It's just an impossibly stacked AL race this year, that's all.
Teams in this article:
Players in this article: