Mike Trout's wall-leaping, homer-robbing catch is now immortalized as a Topps baseball card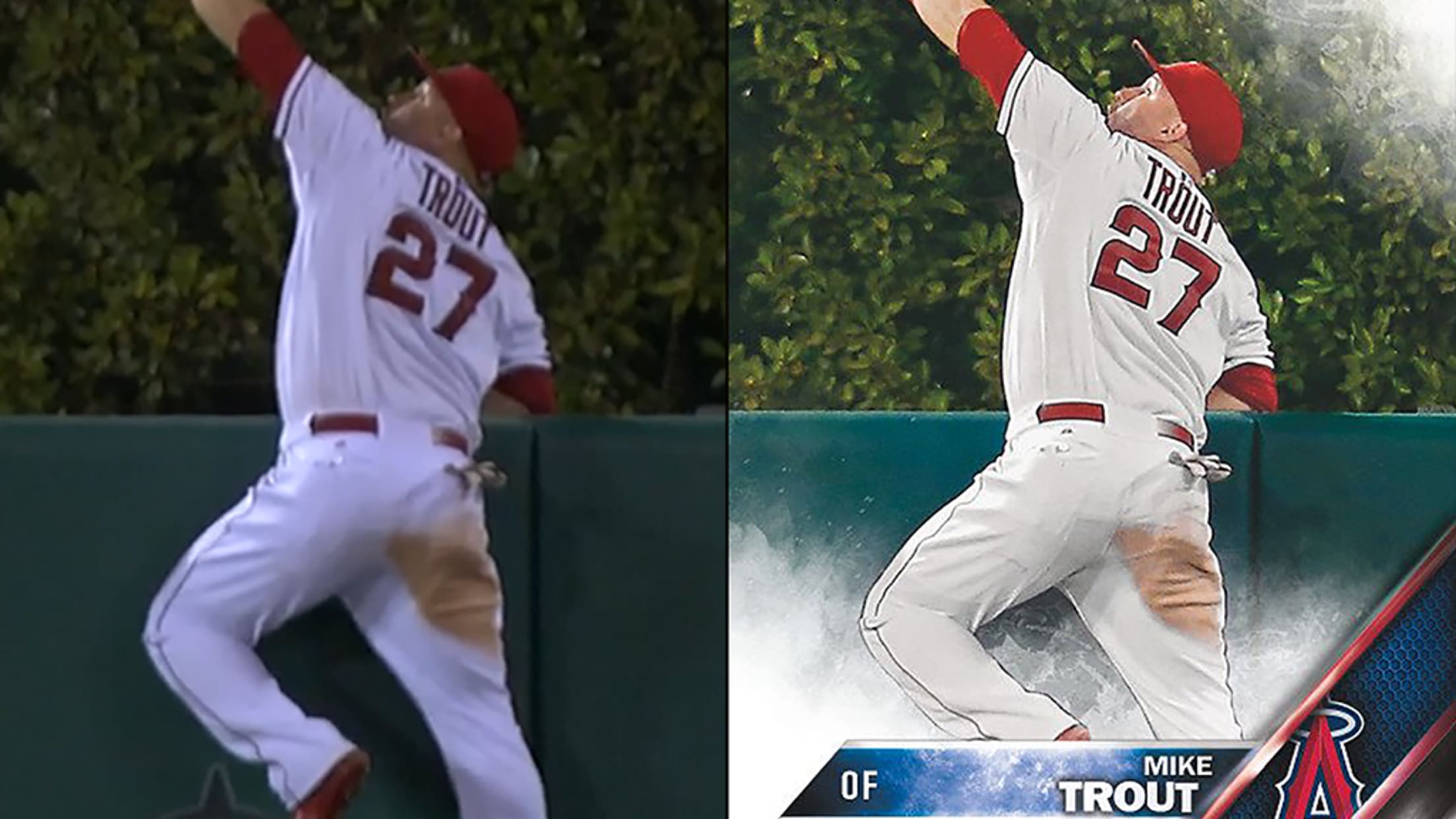 Hey, remember back in September, when Mike Trout said, "Your services are not needed today, gravity" and basically hurdled the Angels Stadium center-field wall to rob a home run? It looked like this:
In a season riddled with Trout catches that rewrote the possibility of human endeavor, this one at the tail end of the season might very well have been the best.
It appears that Topps and MLB fans agree. Trout was voted for card No. 1 in the new 2016 Topps Baseball Series 1 -- an honor reserved for the best of the best -- and Topps revealed what it'll look like on Thursday:
Baseball fans voted and @MikeTrout was named Card No. 1 for 2016 Topps Baseball https://t.co/5PLxtxV0N8 pic.twitter.com/U00ClQd0fm

— Topps (@Topps) January 28, 2016
As baseball cards are the most effective way to preserve moments of historical importance, it's reassuring to know that future generations will one day rummage through shoeboxes, find this card and know that yes, Mike Trout once escaped the pull of gravity on this Earth.
Next season, perhaps Trout's Topps card will depict his snowstorm reporting adventures.
Teams in this article:
Players in this article: