Minor League Road Trip, Day 1: Prospect tips for living your whole life on the road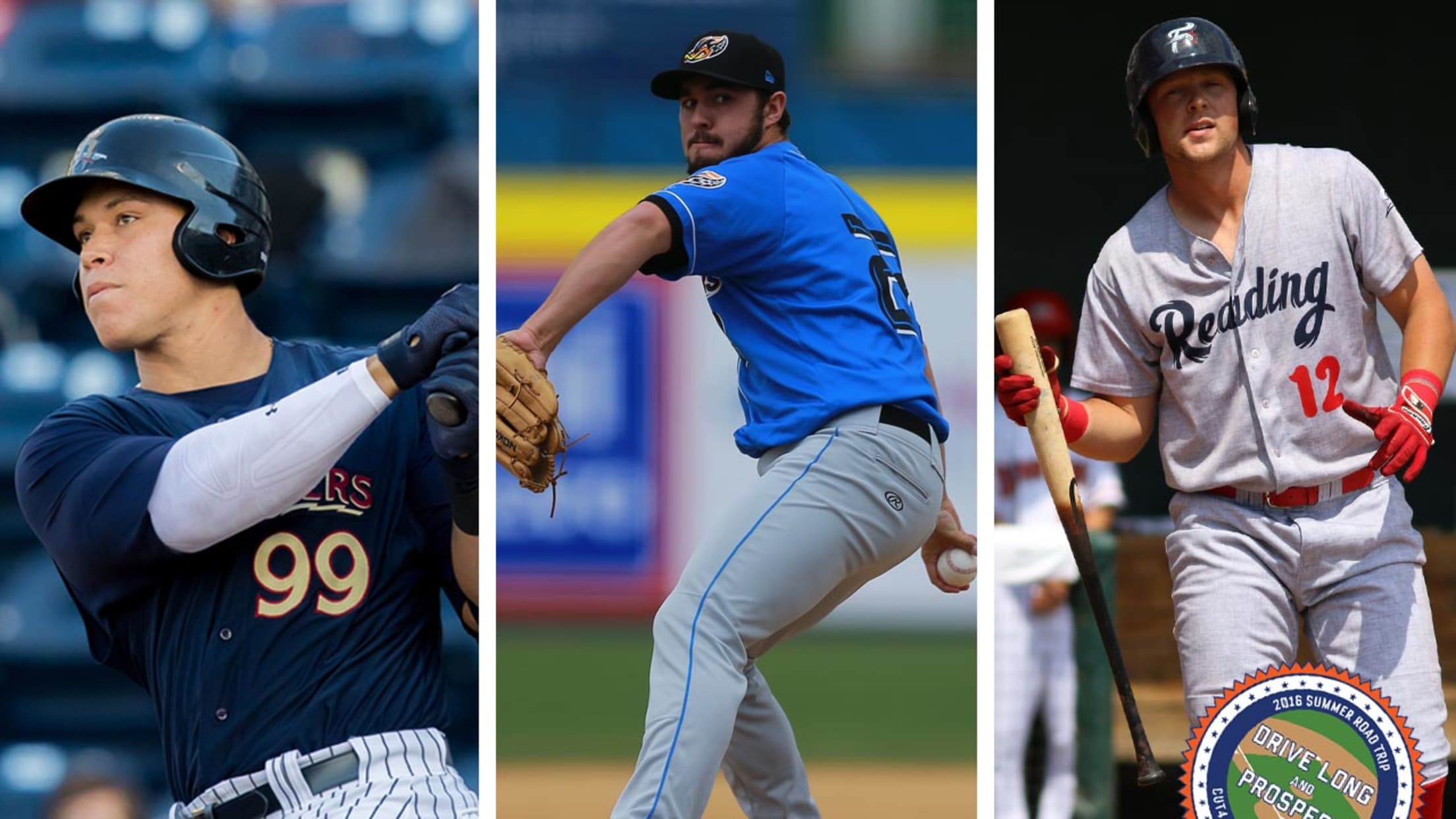 The guys behind Cespedes Family BBQ have embarked on a cross-country road trip to see as many Top-100 MLB prospects as possible.You can find an introduction to the trip and their full schedule by clicking here. Today: Day 1
The open road is a great equalizer. Whether you're Yoenis Céspedeswhipping around in a fire-breathing Lambo or the Cespedes Family Barbecue traversing America in an eight-year-old family SUV, traveling across this country requires some serious time. Boredom and discomfort aren't issues now, but we want to be prepared for the long road ahead.
We chose this life, and we only do this for a few weeks over the summer. Minor Leaguers, on the other hand, view eight-hour bus rides as a weekly part of their lives. Before really launching off on our insane prospect excursion, we thought it would only be right to ask some of these Minor Leaguers about what they do to stay comfortable and entertained on the road. Here's what we learned:
Now we know that Aaron Judge crushes Sweet Tarts like a vacuum, and I guess you do too.
Our first stop of the day and of the trip was in Reading, home of two hallmarks of American culture: Taylor Swift and the Fightin' Phils. In Reading, we found none other than 1,000-year baseball veteran Jake Fox. In addition to that time he hit a billion Spring Training home runs for the Orioles in 2011, the Indiana native has had quite the career. We sat down with him and Phillies first base prospect Rhys Hoskins, who has been crushing pitchers' dreams since entering pro ball a few years ago, for a little chat about what it's like being the old dude on a team full of young whippersnapper-ing millenials.
Due to time constraints, we didn't actually get to watch the game in Reading, which is unfortunate because they won on a walk-off intentional-walk wild pitch with Fox at the plate and then they dumped a Gatorade cooler on him because baseball.
Instead, we drove an hour and a half north to Scranton, home of the Railriders, the Yankees' Triple-A affiliate. There we found human bicep curl, eternal bro and all-around good guy Nick Swisher. Among other things, he enlightened us about his favorite places to play, where Lebron James would fit in on a baseball field, and how he keeps such a positive attitude as he tries to work his way back to the Majors.
After that, we talked to Yankees prospect Aaron Judge, who happens to be second largest human being we've ever seen in person (after 7-foot-7 NBA great Gheorghe Mureșan). Judge, who ranks No. 27 on MLB Pipeline's Top 100 prospects, sports outrageous raw power, which he displayed later, going yard off Tigers prospect Matt Boyd.
We asked Judge what kind of damage he could do with the old aluminum bats of yesteryear. Give the mighty more might, I say.
The Game, haiku recap:
Tex on rehab? Sure
Aaron Judge is big and strong
Dingers: New-York bound
Triple-A is weird, yo. It's like a party full of people who you only think about when they pop up on your Facebook feed. Jordany Valdespin was there. So was Pete Kozma, he's doing well thanks for asking. Playing third base now. Casey McGee showed up too, looks great.
But yeah, Aaron Judge donged a dinger and is really good. Some jabroni yelled "Give it up, Nick" at Swisher after he grounded out. That made me sad and mad. Nick Swisher gets to play baseball for a living and you don't, Mr. Yelling Jabroni. He won, you lost. Please return to your helmet full of chocolate ice cream. May the remainder of Nick Swisher's career be chock full of happiness.
Random Stuff We Saw on the Road:
-Prospect Road
-A terrifying inflatable rat: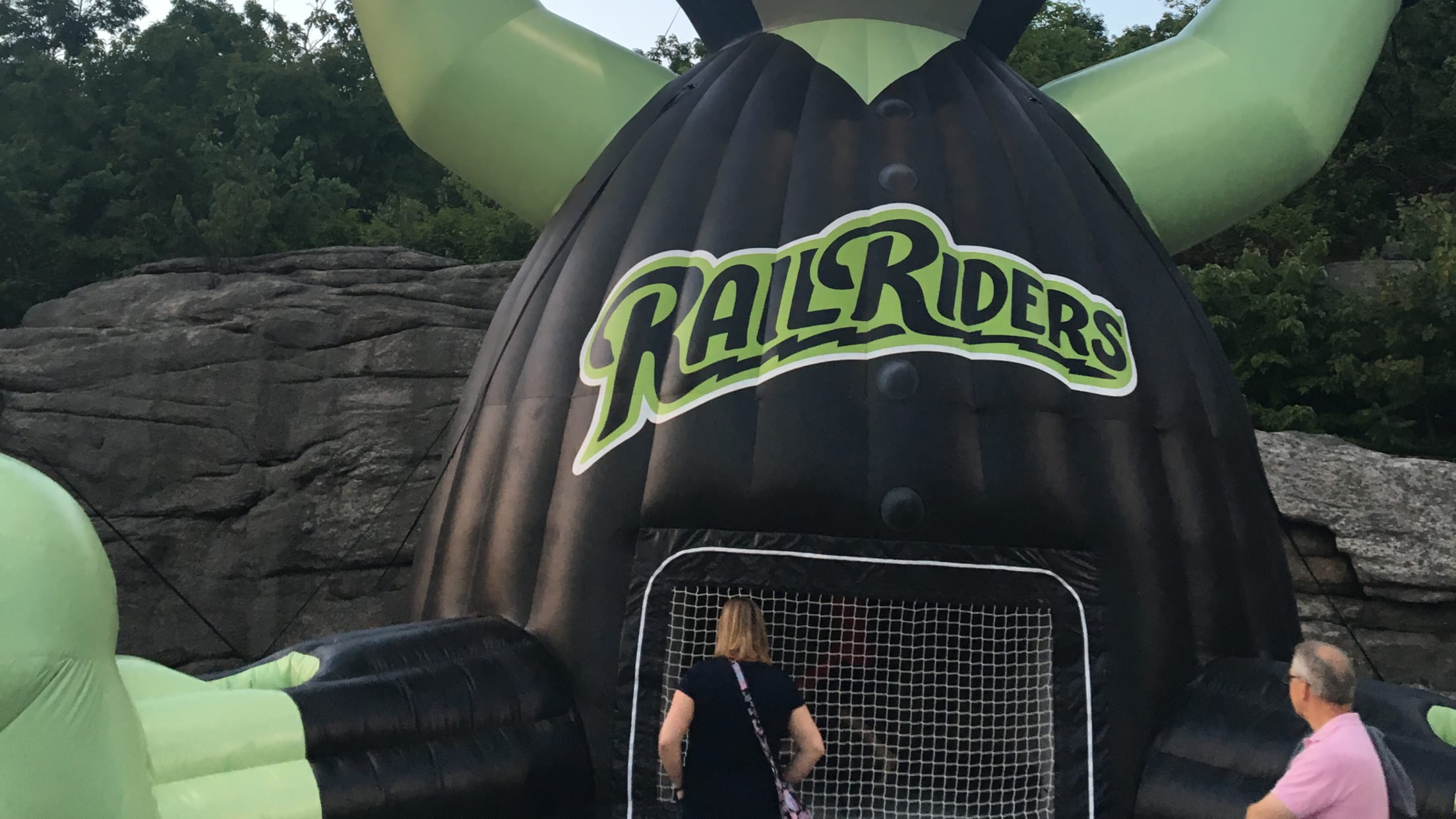 Where We Woke Up: Baltimore, Maryland
Where We Slept: Binghamton, New York
Miles Driven: 303
Miles Driven To-Date: 303
Time in Car: 5:27
Time in Car to-date: 5:27
Times listened to a Thousand Miles by Vanessa Carlton: 3


Tomorrow's Plan: We'll be in Binghamton tomorrow night to see the B-Mets take on the Richmond Flying Squirrels. But before that we're going to do something Yoenis Cespedes has yet to do: enter the National Baseball Hall of Fame. We'll head to Cooperstown, N.Y., the birthplace of baseball, or at least where Abner Doubleday borrowed some rules from rounders. One day on the road for MLB and we're already in the Hall of Fame? Not bad.