This Minor League team got no-hit and still somehow won the game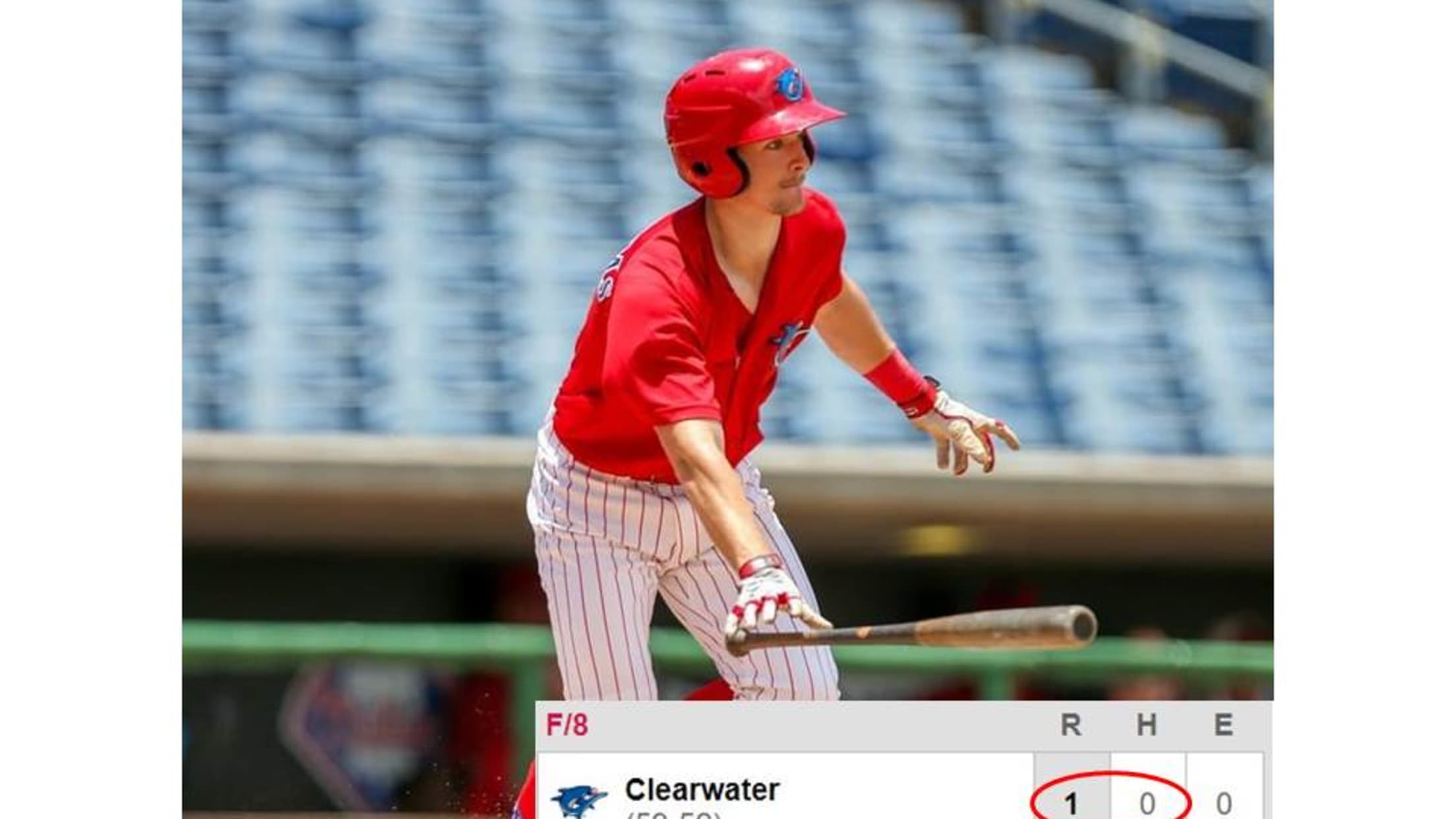 You probably think pitching a no-hitter is a surefire way to win your team a ballgame. Especially if you only walk ONE batter.
Well, that wasn't the case during the second game of a Class A doubleheader between the Clearwater Threshers (Phillies) and Tampa Tarpons (Yankees) on Monday night. The Tarpons' Deivi Garcia was perfect through seven innings -- striking out 12 batters. But in the top of the eighth (which is the start of extra innings in Minor League doubleheaders) with the score tied, 0-0, the Threshers were able to start with a runner on second base against reliever Christian Morris. Runners starting on second base in extra innings is a new rule that was introduced this year into the Minors, with the batter before that inning's leadoff hitter being placed on second base.
After a throwing error and a fielder's choice, the Threshers scored and took a 1-0 lead. Reliever Alberto Tirado shut down the Tarpons in the bottom half of the frame to close out the game.
All without recording a single, solitary hit.
The box score looked a bit unusual:
Meanwhile in the minors....

The Clearwater Threshers are no-hit, but they still win 1-0. pic.twitter.com/5mp2EYyzgX

— Cut4 (@Cut4) August 7, 2018
The runner placed on second not only isn't counted against a perfect game or no-hitter, but should he come around to score, it doesn't count against the pitcher's ERA, either. Instead, it's like if like he reached on an error, though no fielder is charged with one.
No need to wait, I can tell you right now: Auto-runners don't count against a perfect game or no-hitter.

— (((Cory Schwartz))) (@schwartzstops) August 7, 2018
It's the first time a Florida State League team has won while being no-hit in 26 years. The Angels' Jered Weaver and Jose Arredondo were the last big leaguers to no-hit a team and still see their team lose the game. The Halos lost, 1-0, to the Dodgers in 2008. Listen to Vin Scully guide you through the weirdness below: