The Lake Elsinore Storm will host a home run derby on a decommissioned aircraft carrier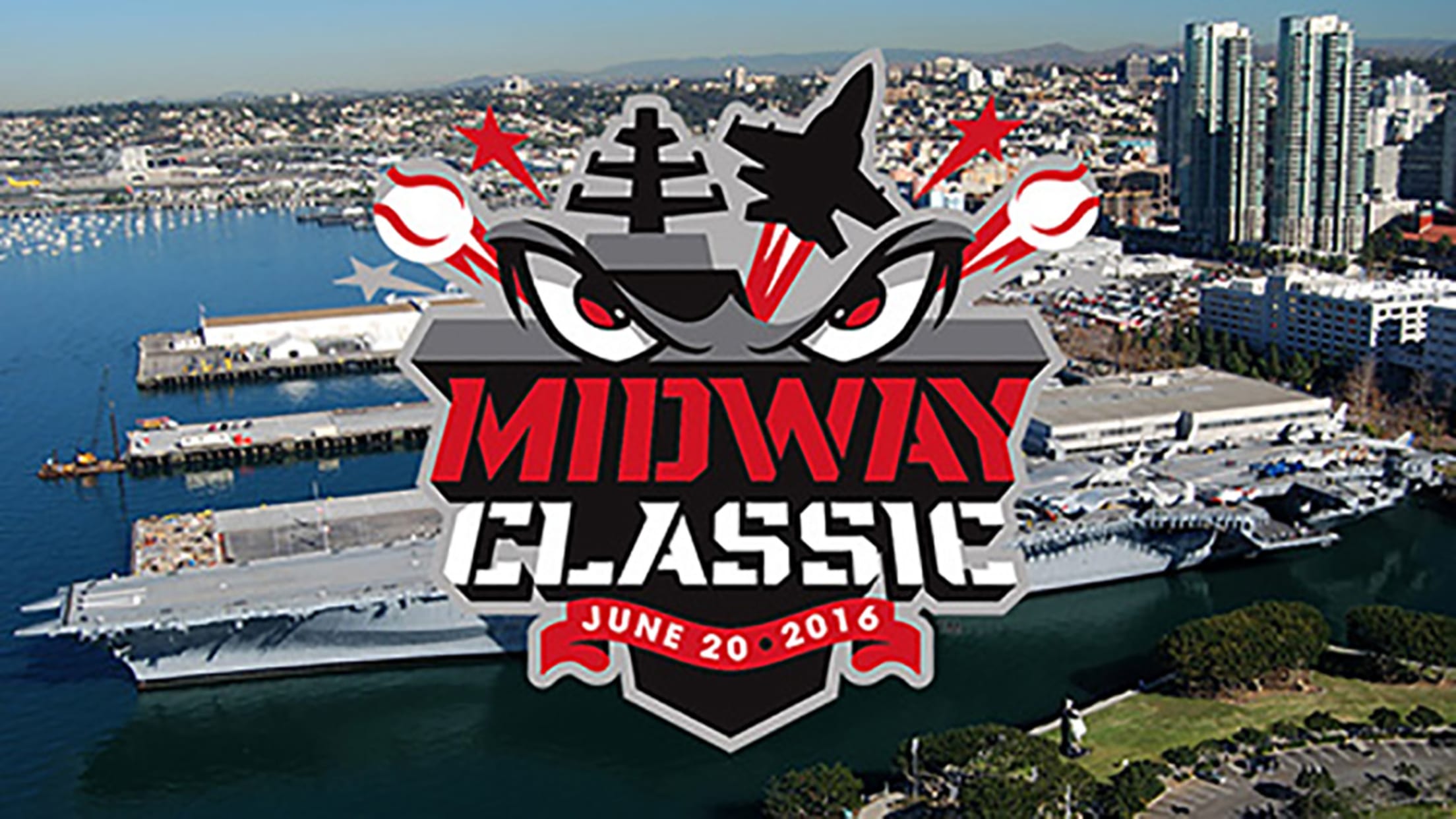 It's the middle of the night, the world is silent. All of a sudden, you wake up with a start. You're gasping. What was it that you were just dreaming of -- was that ... a home run derby ... on top of a decommissioned aircraft carrier? As you lay your head back down on the pillow, you think, "That's crazy. I mean, sure, I want to see it, probably more than anything else in my life, but c'mon."
Your dreams were prophetic. On June 20, the Lake Elsinore Storm, the Padres' Class A affiliate in the California League, will be hosting the Midway Classic, a Home Run Derby-style event taking place on the deck of a decommissioned aircraft carrier.
The event will be held the day before the Carolina/California League All-Star Game, but while that game will be played on a baseball field, I reiterate, THE DERBY WILL BE ON THE DECK OF A DECOMMISSIONED AIRCRAFT CARRIER.
If you want to hear more about how cool this sounds, just listen to the press release:
"Home plate for the competing hitters will be located approximately 250 feet from the bow of the ship, and the hitters are expected to hit an estimated total of 150 balls into San Diego Bay.

The balls landing in the bay will be retrieved by volunteers on jet skis, standup paddleboards and kayaks who are stationed in the landing zone. The volunteers include teens who are benefactors of Outdoor Outreach, a local non-profit that provides water-based recreation opportunities to youth in underserved neighborhoods in the San Diego and South Bay areas."
That's right, home runs are being hit off the deck of a decommissioned aircraft carrier (I will keep typing this because how many times in life will you get that chance?) and the balls will then be retrieved by VOLUNTEERS ON JET SKIS.
The tournament will feature eight players from the Carolina and California Leagues playing in single-elimination, head-to-head matchups for three rounds.
This is not a drill and this is not a test. This is the coolest thing happening this year. Get thee to San Diego.