The Lehigh Valley IronPigs and Syracuse Chiefs celebrated Opening Day in front of zero fans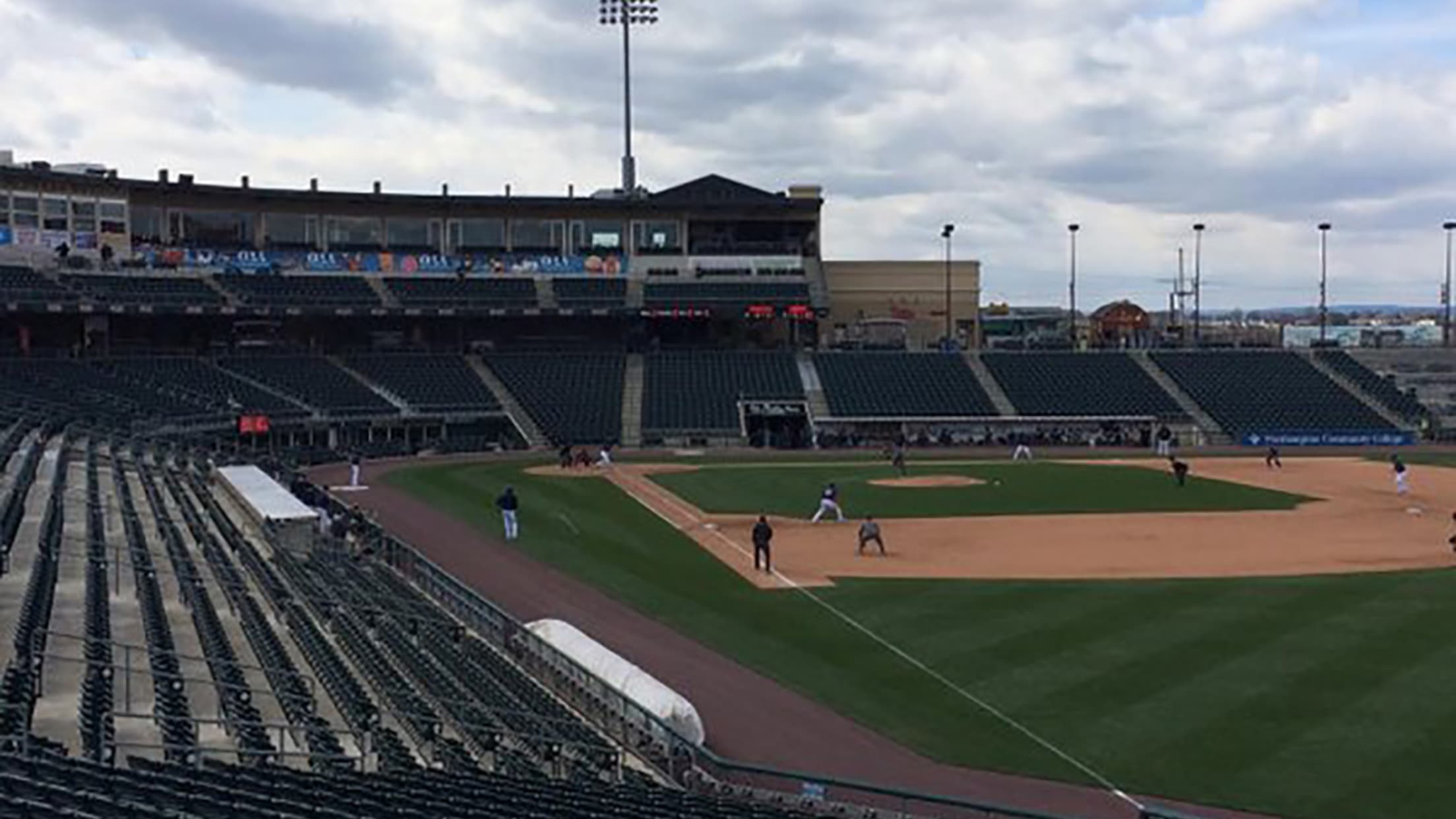 While the April weather has resulted in plenty of postponed and delayed games in the Majors, it has absolutely decimated the Triple-A Syracuse Chiefs schedule. A day before the Minor League season started this week, their four-game home tilt against the Lehigh Valley IronPigs was postponed because of the state of their field.
Rather than fall so far behind the rest of the league, the teams relocated to Coca Cola Park in Allentown, Pa, home to the IronPigs, where the Chiefs would still play as the home team. Because of ongoing construction though, no fans were in attendance.
That's right -- the Chiefs and IronPigs celebrated an Opening Day doubleheader on Friday with no one but a handful of media personnel in attendance. The end result looked a little something like this:
Opening Day (but no fans)! Here's why || https://t.co/xTzOCvxcfz pic.twitter.com/SQ4WlIYJ4x

— Jon Schaeffer (@jonschaeffer) April 8, 2016
A picture from today's @SyracuseChiefs vs. @IronPigs doubleheader.

Attendance: 0. pic.twitter.com/2Gci65aVAK

— Benjamin Hill (@bensbiz) April 8, 2016
While pictures seem weird, it's when watching a video clip that you see just how strange it was. When A.J. Cole, the Nationals' 7th-best prospect, punched out Andrew Knapp, the Phillies' No. 9 prospect, there were no cheers, jeers or beers being consumed. It was just silence, with the sound of a truck backing up reverberating in the distance.
While the Chiefs took both games, with no one there to see it, did it really happen?
(h/t Baseball America)