Minor League teams and fans helped restore the 'Field of Dreams' field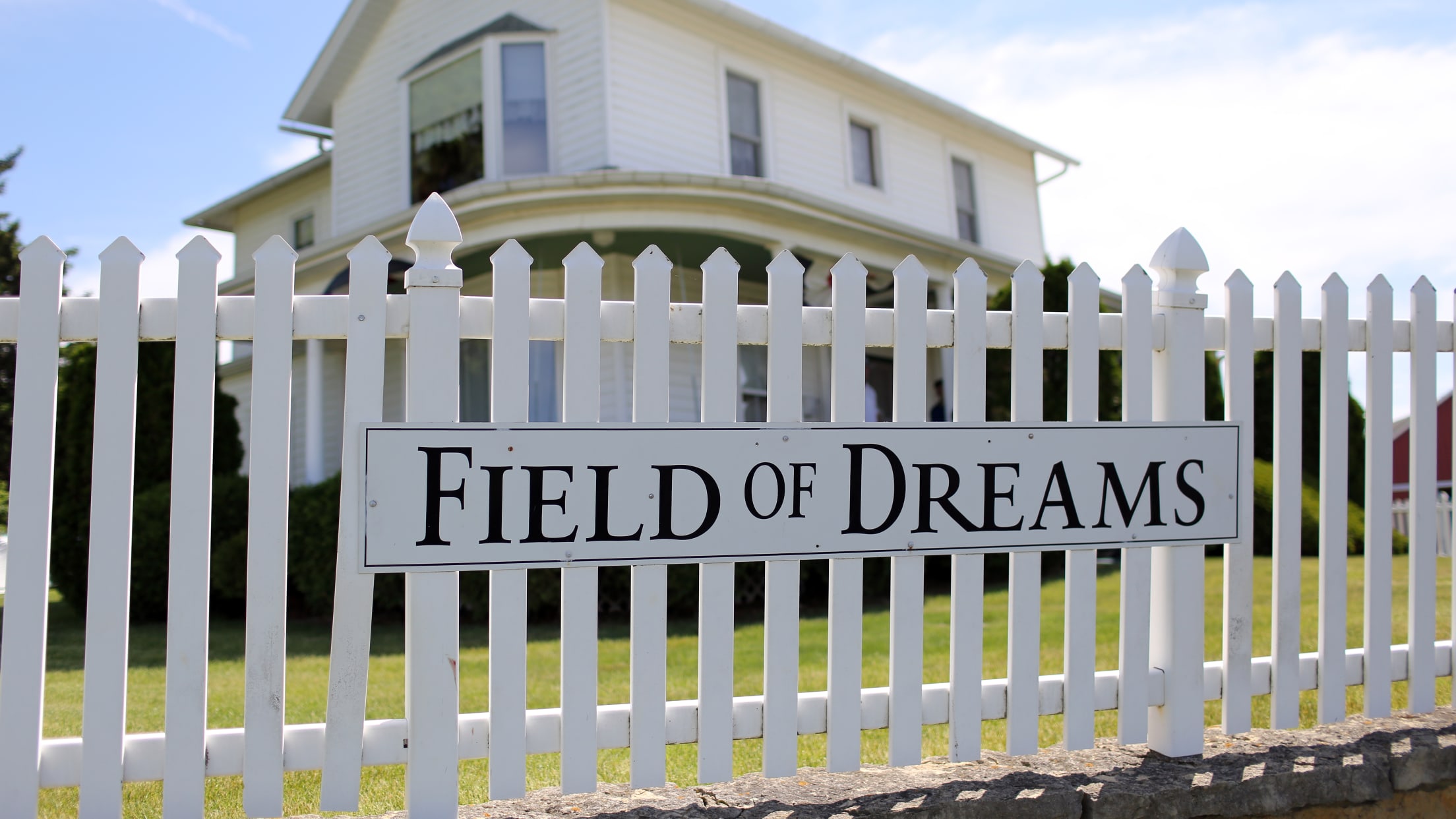 (Alex Trautwig)
On Jan. 22, Denise Stillman woke up to find the Field of Dreams ballfield, which she owns and operates, destroyed by Austin Pape, who drove his truck all over the field. It was going to take a lot of work and money to repair the site, where fans have congregated to play pickup baseball, have a catch, and pose for photos in the corn ever since the film's release.
Stillman set up a fundraising website and topped her goal of $15,000 in just three days, with the Chicago Cubs donating $10,000 themselves. Once again, fans flocked to the field -- this time to help rebuild.
You can see the tire tracks in the outfield here: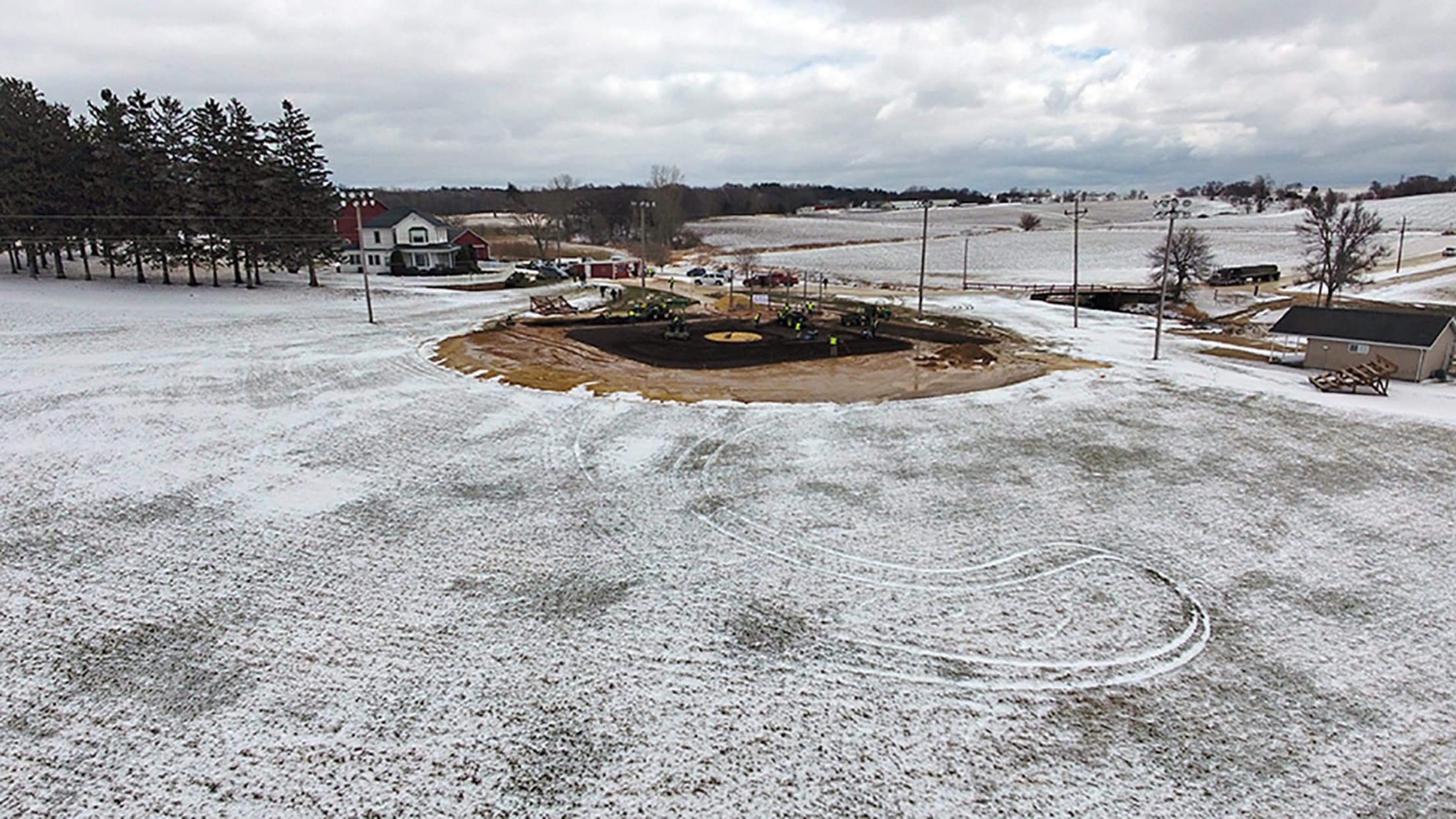 As MiLB.com's Danny Wild reported on Monday, "staff and grounds crew members from the Triple-A Iowa Cubs and the Class A Midwest League's Cedar Rapids Kernels, Clinton LumberKings and Quad Cities River Bandits joined local high school and college teams," along with local volunteers to help fix it.
Not sure if any of you have read about the field from the movie Field of Dreams being vandalized earlier this year or not, but we wanted to give a shoutout to our friends at @LumberKings, @QCRiverBandits and @CRKernels for helping repair the field! https://t.co/wSwg1wbwp5 pic.twitter.com/NxY5c82O0z

— Lake County Captains (@LCCaptains) April 16, 2018
The volunteers included Steve Bush, who not only was one of the volunteers when the field was originally built for the film, but he now owns and operates a company devoted to building Minor League fields and repairing big league playing surfaces after concerts and events. He brought his equipment in addition to his expertise, making this a true community event.
Spending the day repairing the Field of Dreams from the January vandalism #giveback pic.twitter.com/ELrRc8SrPv

— Andrew Marking (@MarkoftheKing25) April 16, 2018
"We're not that far away, and we saw it on the news that somebody had torn up the field. We were contacted to help out, and it was just natural," Bush said. "That's what we do here in the Midwest. If people need help, we help out."
Thanks to the hard work, the field was looking pristine by the end of the day, with the site ready to once again open this spring. Head over to MiLB.com for the full article.
#MiLB teams from across Iowa chipped in to help restore the recently vandalized Field of Dreams movie site in Dyersville, Iowa! pic.twitter.com/tfl4G3sc9c

— Minor League Baseball (@MiLB) April 16, 2018