Cody Thomas and Carlos Rincon hit back-to-back homers twice in the same inning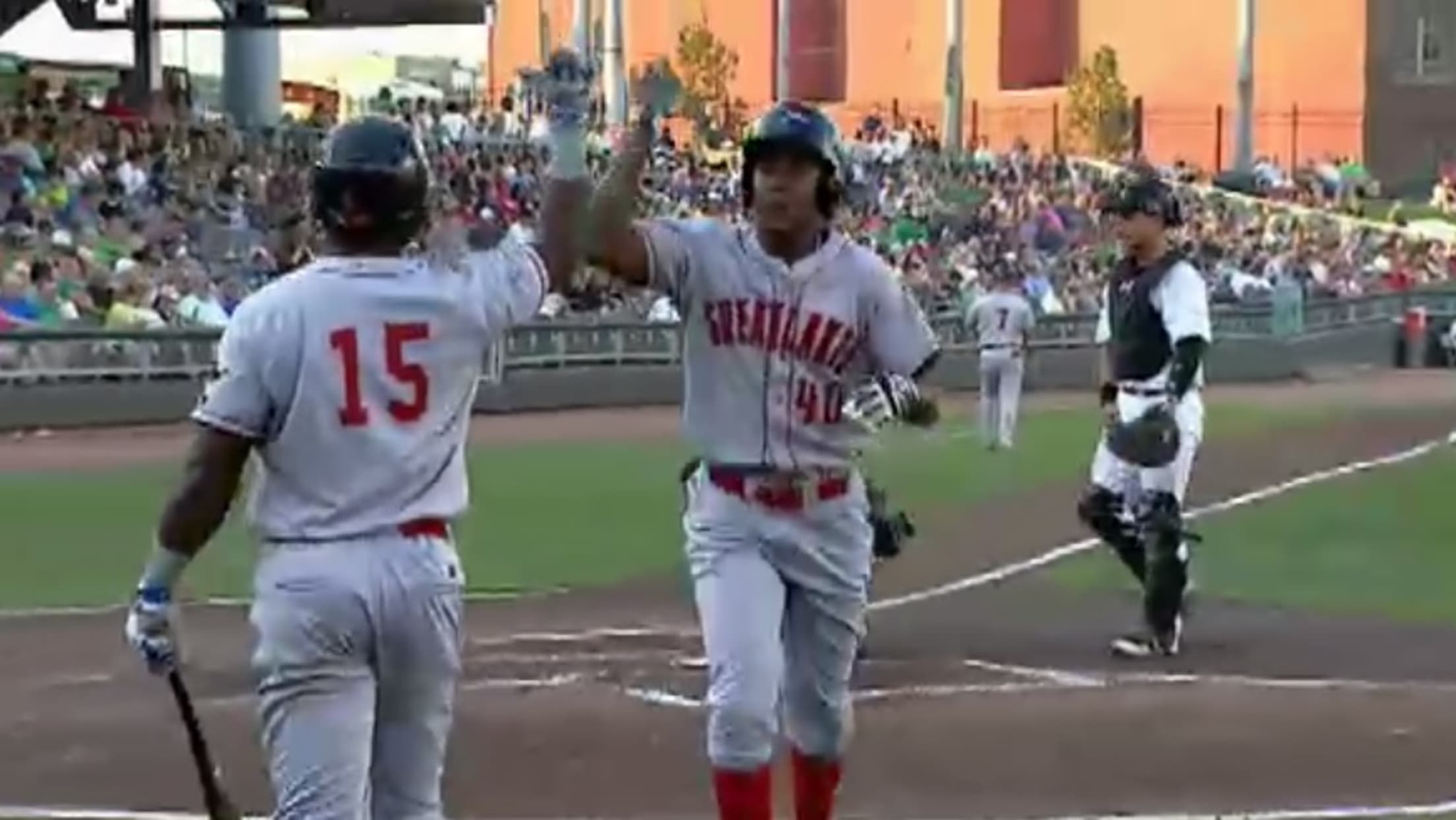 Hitting back-to-back homers with one of your teammates is exciting. Doing it again in the same game is remarkable. Doing it again in the same inning, though? That's something truly special.
The Great Lakes Loons of the Class A Midwest League managed to pull off this incredible trick during a torrid 11-run outburst in the first inning of their 16-5 win over the Dayton Dragons on Thursday. Center fielder Cody Thomas and right fielder Carlos Rincon were the culprits, first homering off rehabbing Reds pitcher Anthony DeSclafani, and then repeating with back-to-back shots off reliever Jesse Stallings.
Thomas even did his teammate one better by going deep a third time in the fifth against Moises Nova for the hat trick, becoming the first Loons player to ever hit three homers in one game.
How rare was Thomas and Rincon's accomplishment? There is only one known occurrence in professional history of teammates hitting back-to-back homers in the same inning -- Bret Boone and Mike Cameron of the Mariners against the White Sox on May 2, 2002:
Like the Loons, Boone and Cameron also played a pivotal role in a double-digit first-inning frenzy, as the Mariners soared ahead 10-0 en route to a 15-4 win. It was made even more famous by Cameron eventually tying a Major League record with four homers in one game.
Not bad company to keep.