Indianapolis Indians teammates Kevin Newman and Jacob Stallings both hit for the cycle in the same game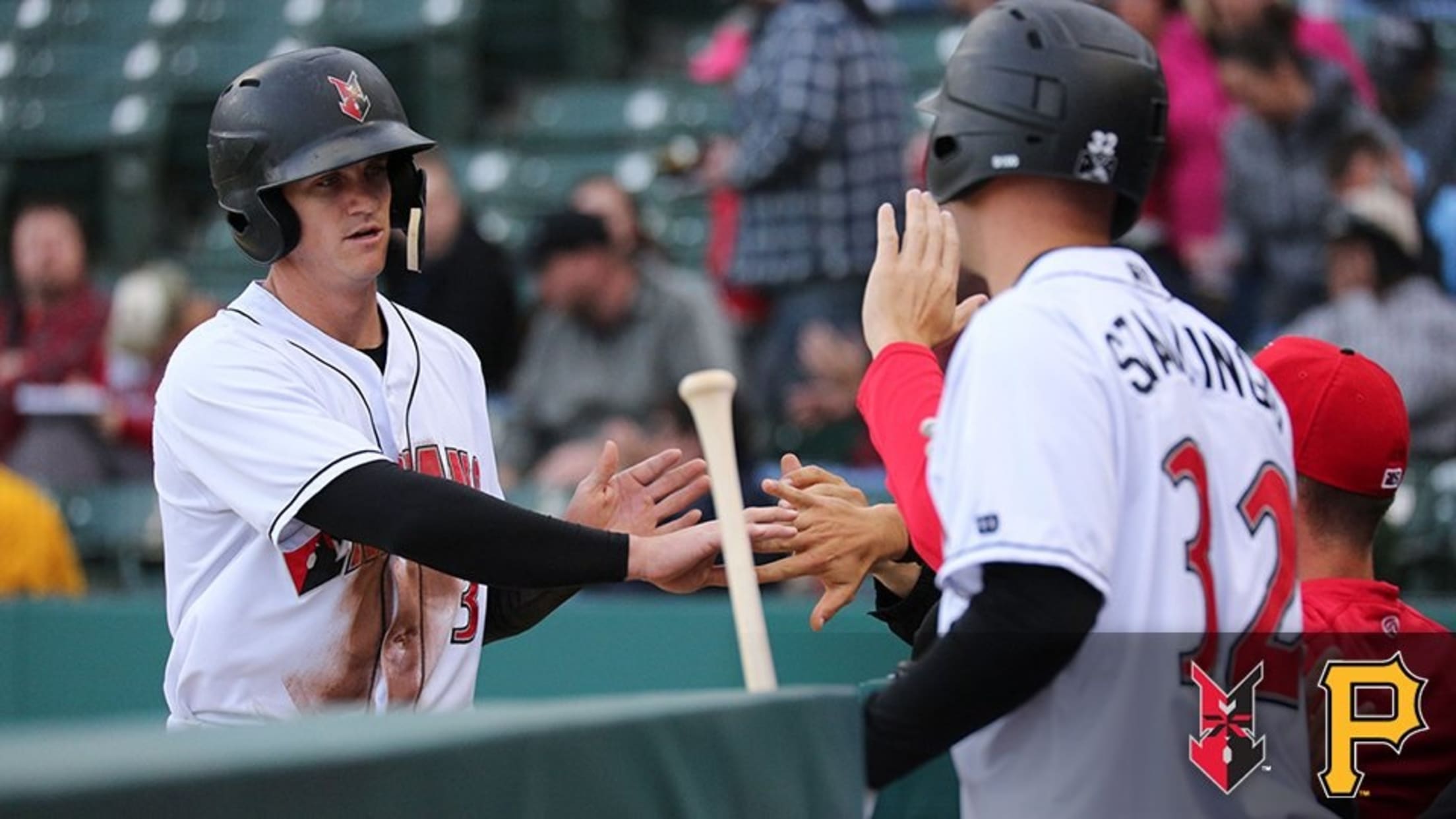 The Indianapolis Indians put some gaudy numbers on the scoreboard during their 12-5 victory on Tuesday over the Lehigh Valley IronPigs, knocking out 18 hits in the process. In the bottom of the eighth inning, shortstop Kevin Newman seemingly put the cherry on top of the win by crushing a solo homer to left off Jake Thompson to give the Indians their first cycle since now-Pirates big leaguer Josh Bell in 2016:
.@OfficialKBN made history, if only for a moment. #RollTribe #RingIt pic.twitter.com/lxznDg2wNY

— Indianapolis Indians (@indyindians) August 8, 2018
Newman tallied his cycle by doubling in the first, singling in the third, tripling in the fifth and, of course, going deep in the eighth. (He also added a second double in the sixth to go 5-for-5.) It was unlikely enough that he managed to put the cycle together, as he just had one triple and three homers in 102 games on the season prior to Tuesday ... but the Indians had another surprise in store.
Two batters after Newman's dinger, Jacob Stallings stepped into the batter's box. He was actually a hit away from the cycle, too -- he doubled in the first, homered in the fourth and singled in the sixth -- but he was missing the toughest part: the triple. Three-baggers have been hard to come by for Stallings throughout his professional career, likely due to his reduced speed as a catcher. To wit, he had tripled just once in the past four years combined.
Sometimes, the baseball gods just happen to smile upon you:
Jacob Stallings wanted a share of the spotlight. What a night!#RollTribe #RingIt pic.twitter.com/osuVPWmUr8

— Indianapolis Indians (@indyindians) August 8, 2018
Incredibly, both Newman and Stallings hit for the cycle in the same game. That has never been done by teammates in MLB history, though by remarkable coincidence, it also happened earlier this year for two San Jose Giants players (Gio Brusa and Jalen Miller) on April 12.
There should be a name for this feat, but what?
That would be a bicycle https://t.co/saXOJGDoyl

— Michael Clair (@michaelsclair) August 8, 2018
Yeah, that will do.
Teams in this article:
Players in this article: