Inspired by the Diesel Brothers, the MLB Network crew shared their ideal custom truck features
The Diesel Brothers know trucks -- as the title of their Discovery Channel show suggests. And for two special episodes of Diesel Brothers: The Doubleheader airing Monday and Thursday (at 9pm ET/PT on the Discovery Channel), the Bros. -- Heavy D., Diesel Dave, Redbeard and The Muscle will link up with MLB Network for the first time.
Tigers slugger Miguel Cabrera and his 2016 Chevy Silverado will be the focus of the episode (alongside fellow MLB Network icons Pedro Martinez and Carlos Pena), as the Diesel Brothers will do their best to transform Cabrera's truck into something truly worth attention. Together, they all look like a pretty formidable sandlot crew, too: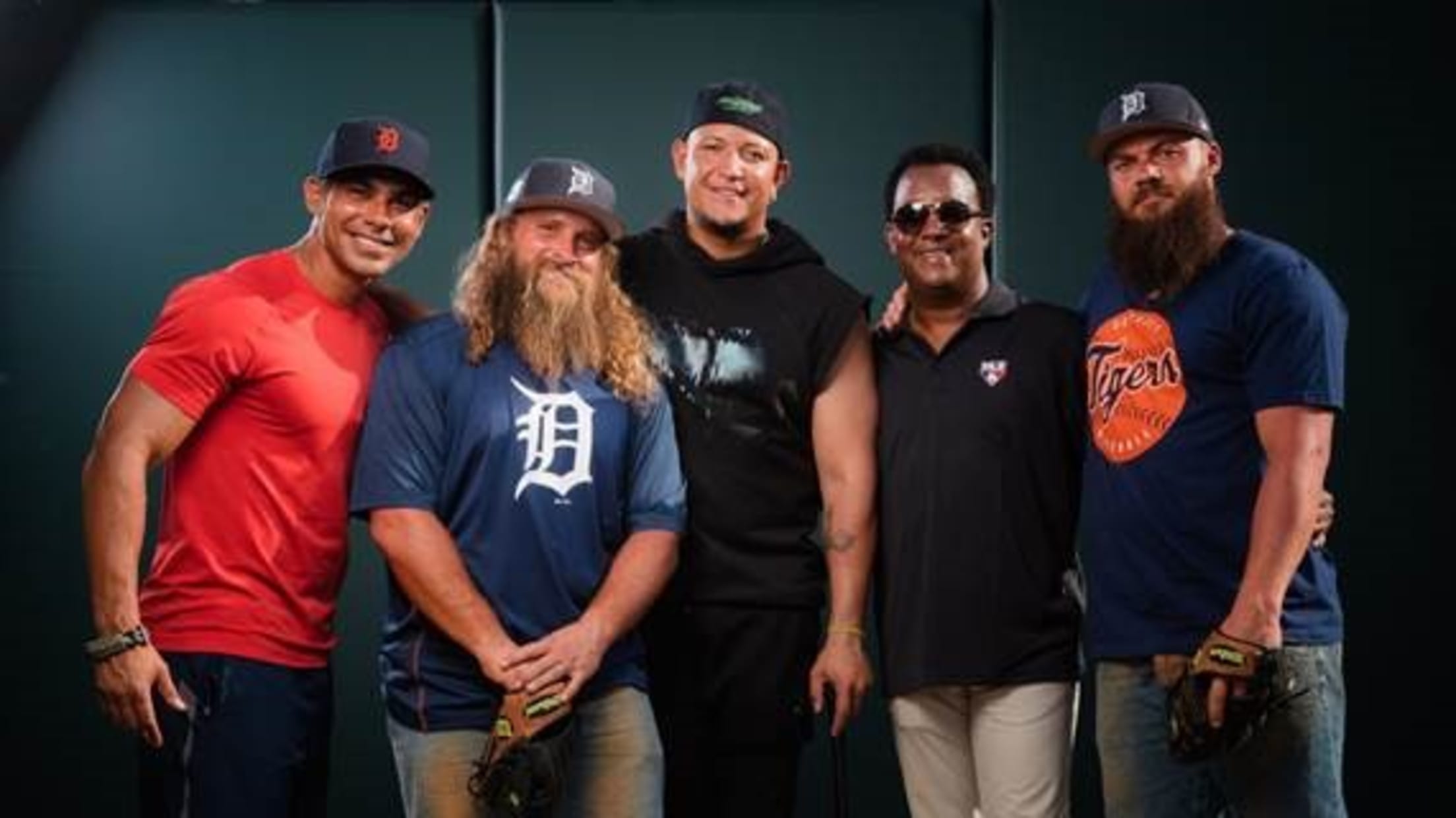 Cabrera is looking forward to seeing what they can come up with, and he has plans to do something great with the product:
"I was excited to have the Diesel Brothers build a truck for me because my grandfather was a mechanic in Venezuela and my dad likes to watch the show," Cabrera said. "I told Heavy D and Diesel Dave I wanted something big and powerful to auction off to raise money for my foundation."
This marks the first time the Diesel Brothers and MLB have linked up in this fashion, and in the spirit of this pairing the MLB Network crew was asked to share some of their first experiences in the big leagues:
If you were given the chance to modify a truck however you wished with whatever kind of budget you wanted, what would you do? The MLB Network crew was asked this question and offered up some amusing responses, as seen in the clip atop this post.
Among the highlights of the specifications chosen by Martinez, Pena, Kevin Millar, Ryan Dempster, Sean Casey, Dan Plesac and Mark DeRosa are hot tubs and/or jacuzzis built into the back of the truck, "huge" tires, a booming stereo system and more.
After this two-part MLB-themed episode airs this week, expect to see more from the Diesel Brothers this summer: They'll have a pair of UTVs (utility task vehicles) on display at MLB All-Star FanFest in July, inspired by the AL and NL.
Teams in this article:
Players in this article: