Big league players took to the internet to show off pictures of dear old Dad on Father's Day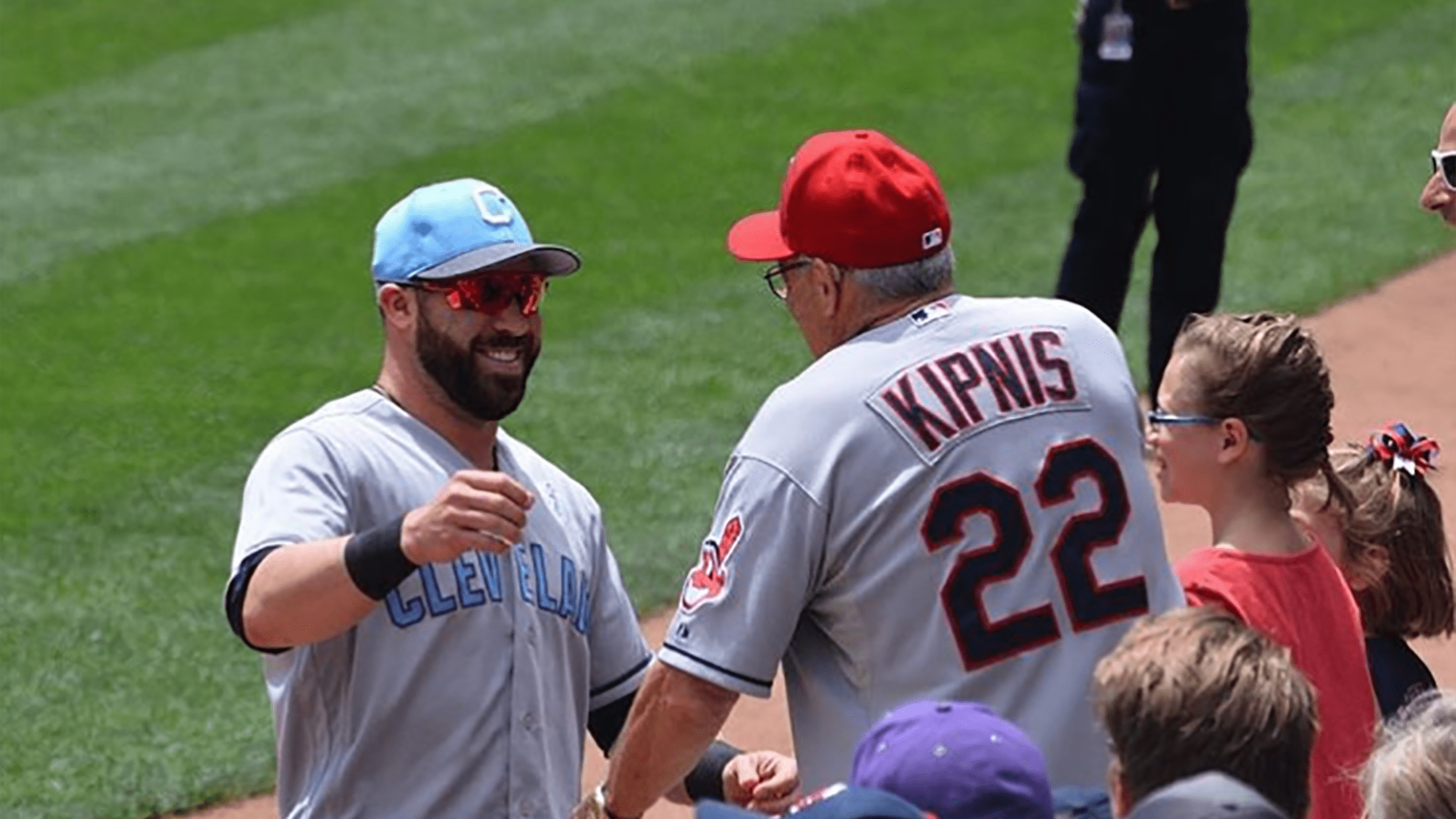 Baseball is largely a game passed down by family; of mothers and fathers heading to the backyard and playing catch and tossing endless rounds of batting practice. So, on Sunday, plenty of Major Leaguers wanted to give thanks to dear old dad for Father's Day.
Matt Szczur went fishing with pops:
Josh Reddick showed off a photo few players have: A pic with dad after winning the World Series.
Blake Snell went with the always classic baseball card look:
Happy Father's Day! Love you dad!💙 https://t.co/S61lBg9nMv pic.twitter.com/cjMxR56GJj

— Blake Snell (@snellzilla4) June 17, 2018
Even David Ross -- who was known as Grandpa -- gave a shout out to his pops:
I love you dad! Happy Fathers Day to all the dads out there. #fathersday pic.twitter.com/Eqkn5oNGLn

— David Ross (@D_Ross3) June 17, 2018
Jason Kipnis knows that fathers hug:
Mychal Givens is pumped that he's a Dad:
Odrisamer Despaigne took to the pool to relax with his son -- this is basically a gift to himself and we're OK with it.
Happy father's day ☺️ pic.twitter.com/GEGviGQH1a

— Odrisamer Despaigne (@despa40) June 17, 2018
Andrew McCutchen looks pretty pleased to be a dad, too:
Happy Father's day! It's my first one and man do I love it! pic.twitter.com/qEGC0UC1tf

— andrew mccutchen (@TheCUTCH22) June 17, 2018
Marquis Grissom Jr., who won't graduate high school until 2020, shared photos of his big league dad:
Delino DeShields Jr. did the same:
Drew Butera showed off his chill dad:
Happy Father's Day to the best dad in the world. You have given so much to our family and sacrificed to make our family better. You're my favorite golf partner, the best coach and teacher, and the man I look up to the most. Love you dad @salspals33 pic.twitter.com/eeJavJhFIT

— Drew Butera (@drewbutera) June 17, 2018
Kenley Jansen and his son played on the Dodger Stadium field:
Kaden, these moments are in papa's heart forever. #FathersDay 📹: @SportsNetLA @DaveStrumpf @Dodgers pic.twitter.com/PPJkppzEax

— Kenley Jansen (@kenleyjansen74) June 17, 2018
Clayton Kershaw played some pregame catch with Cali and Charley:
To us, he's @ClaytonKersh22. To Cali and Charley, he's Dad. #FathersDay pic.twitter.com/GQ9xEqVCRl

— Los Angeles Dodgers (@Dodgers) June 17, 2018
Darren O'Day had the hardest-hitting interview of his career thanks to his daughter:
How's this for a #FathersDay gift?

WATCH Claire O'Day interview her dad, Darren, and ask all the important questions. 🤗 pic.twitter.com/JzWOQaWFVi

— Orioles on MASN (@masnOrioles) June 17, 2018
The White Sox players' kids came out in support of the holiday:
A special message to our very own #SoxDads: pic.twitter.com/S5286Jxc7V

— Chicago White Sox (@whitesox) June 17, 2018
While the Cubs went in on dad jokes:
We 💙 dad jokes.

Happy Father's Day! pic.twitter.com/Q3qUcU5fJa

— Chicago Cubs (@Cubs) June 17, 2018
Hunter Pence showed off his Sunday best:
"Don't tell mom." Best advice you ever gave me. Happy Father's Day! #FathersDay pic.twitter.com/0kGdHrJrbz

— Hunter Pence (@hunterpence) June 17, 2018
Mike Trout's dad is still helping him get dressed:
#HappyFathersDay @JeffreyTrout!! Thank you for always being there.

To all fathers who are there..THANK YOU!! pic.twitter.com/gxDwbQmusI

— Mike Trout (@MikeTrout) June 17, 2018
Enrique Hernández showed off his many role models:
Happy Father's Day to all those heroes/role models! I'm pretty fortunate to have two pretty amazing father figures in my life!! It was wasn't for my dads I wouldn't be where I am right now!! Te amo papi! @Kike20Hndz
Love you dad! 🦊 pic.twitter.com/UUvwF44DpZ

— Enrique Hernández (@kikehndez) June 17, 2018
Carlos Gómez went back in time:
It turns out, even mascots have Dads:
So excited to be hanging out with my dad at Chase Field today for the @Dbacks game! Happy #FathersDay, dad. 😸 pic.twitter.com/DPS2KwSzl5

— D. Baxter the Bobcat (@DbacksBaxter) June 17, 2018
There were plenty of festive smiles to go around at Dodger Stadium:
#FathersDay at the park. pic.twitter.com/5JD76Jku7e

— Los Angeles Dodgers (@Dodgers) June 17, 2018