Love is in the air, and it's even in MLB's All-Valentine's Day team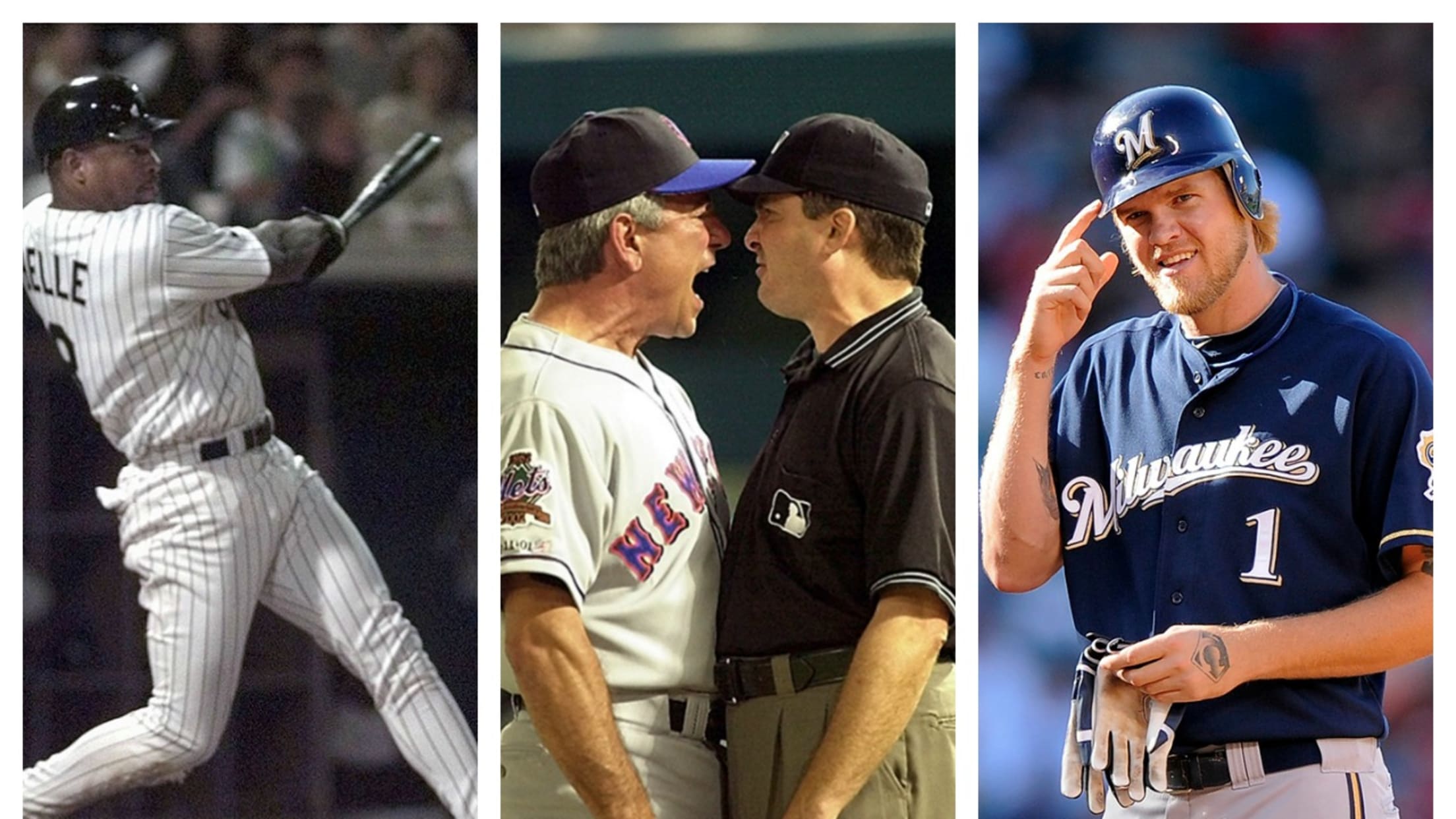 Ah, Valentine's Day -- a time to show that special someone how much you care, and also to eat a whole lot of chocolate. It's a holiday near and dear to Major League Baseball's heart. After all, where else can one celebrate the bond shared between two anthropomorphized baseballs?
But Kiss Cams aren't the only way baseball honors the sanctity of love. Some players go the extra mile and have Valentine's Day baked right into their names, and for those special few, we've created the MLB All-Valentine's Day team.
Catcher: Tyler Flowers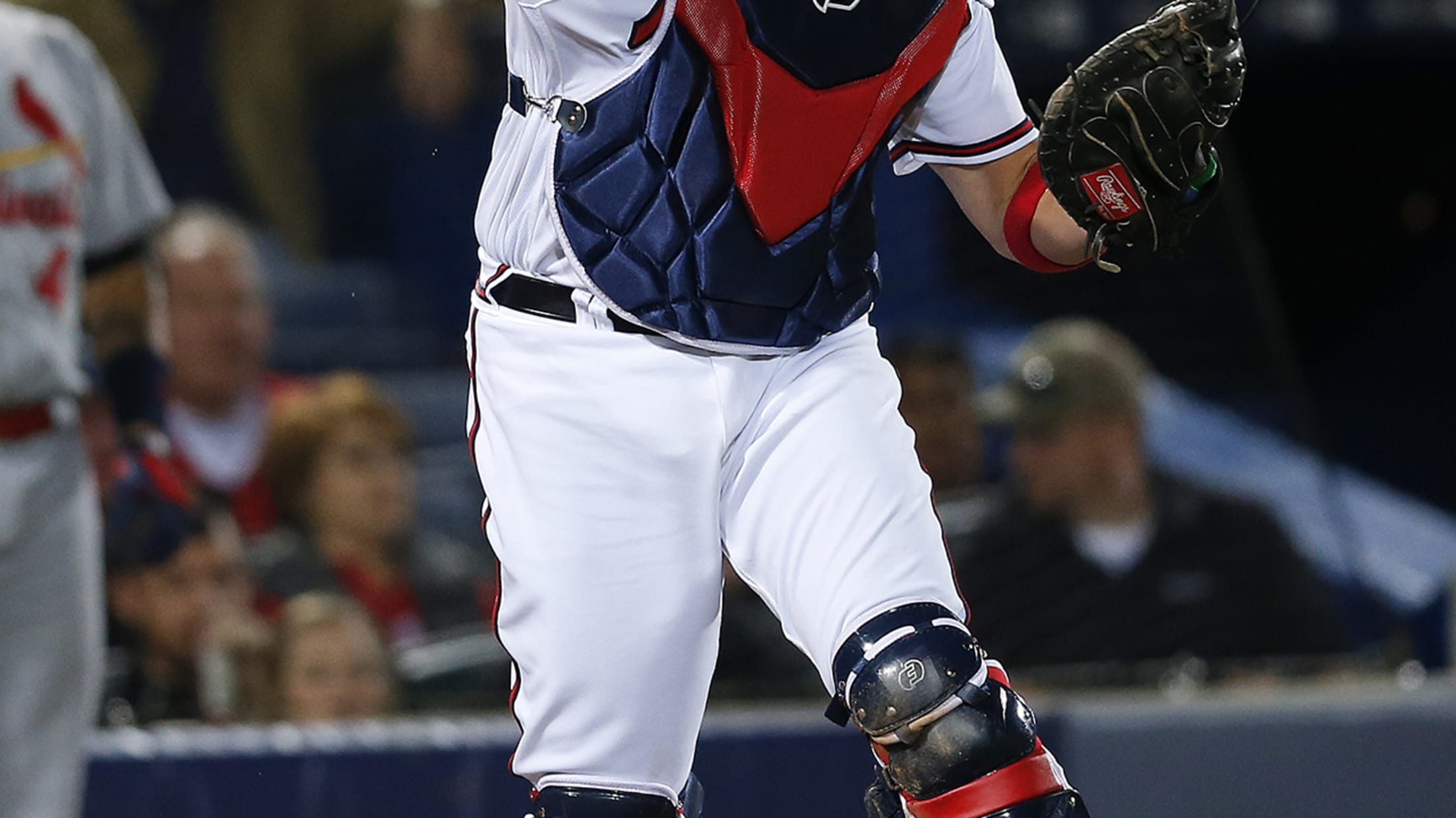 As any significant other will tell you, flowers are a must on Valentine's Day. But why settle for an ordinary bouquet when you can have an eight-year MLB vet who slashed .270/.357/.420 for the Braves last year?
First base: Corey Hart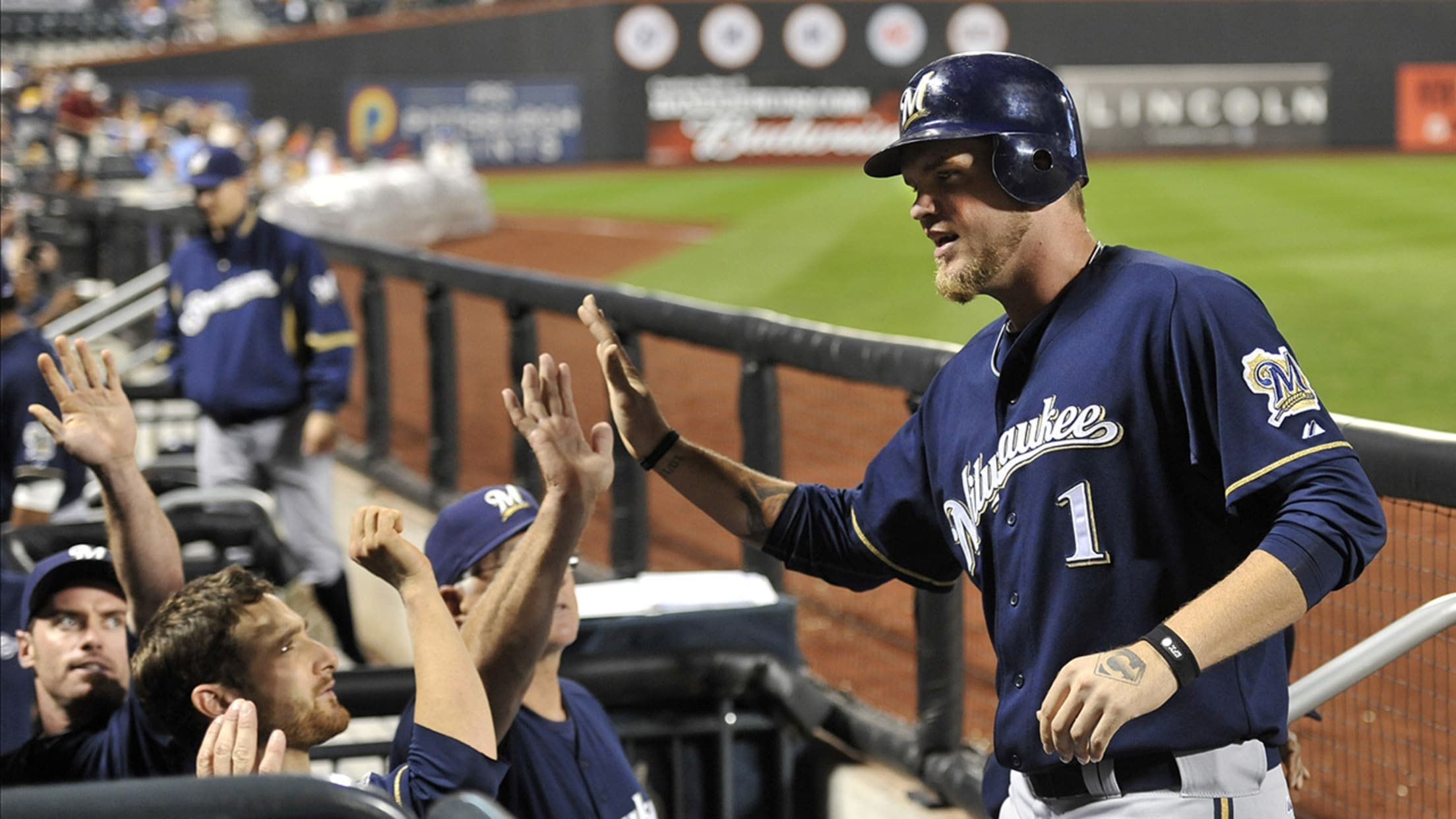 The heart is the international symbol of love. It's also (sort of) the last name of Corey, who hit 162 homers over 11 seasons spent primarily with the Brewers and their absurdly fun outfield. Or, if you'd like to play the platoon advantage, you could always plug in lefty slugger Lyle Overbae. We'll show ourselves out.
Second base: Cupid Childs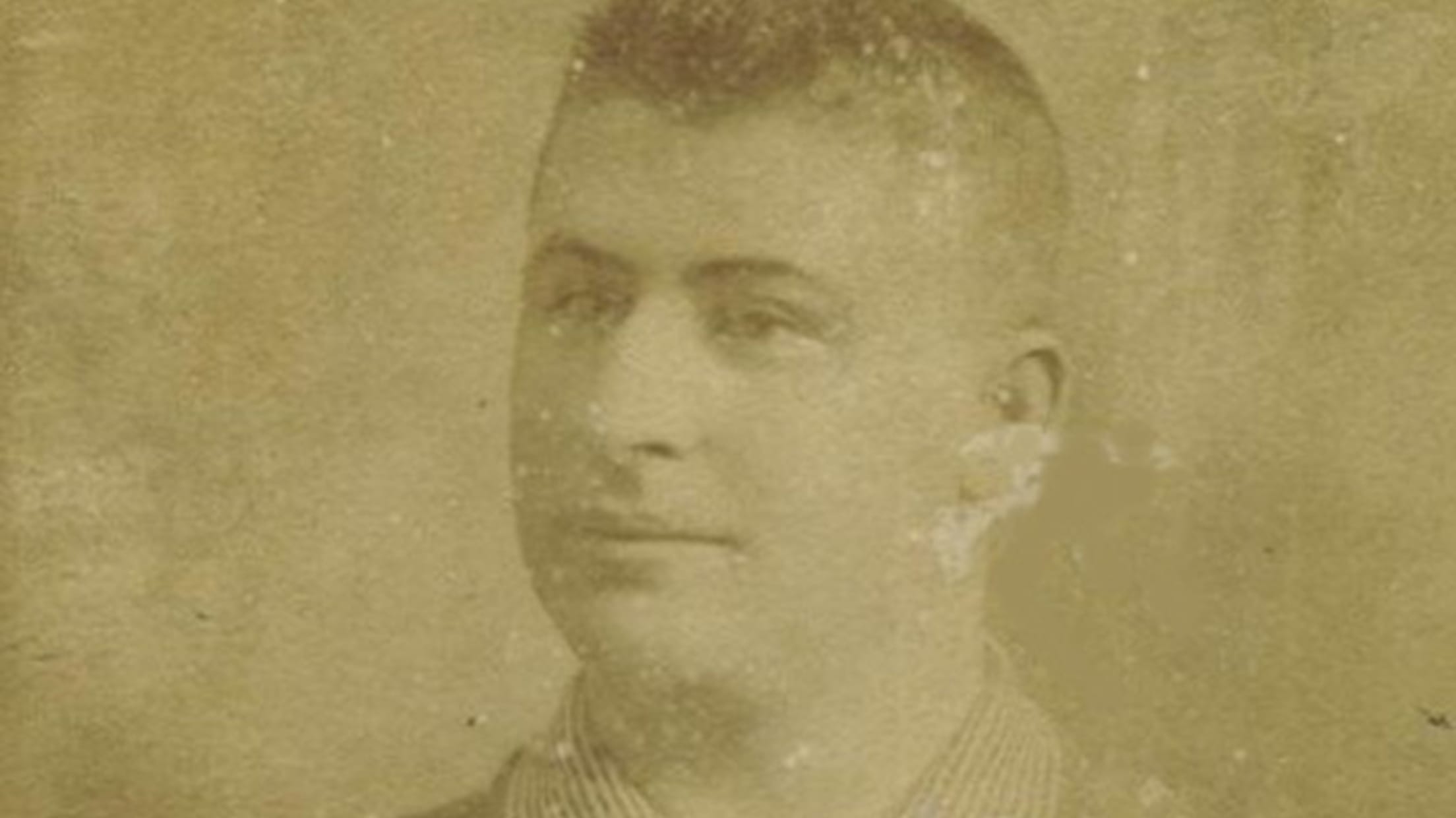 One of the best second basemen of the 19th century, Clarence "Cupid" Childs was not in fact a magical matchmaking angel. At 5-foot-8 and weighing 185 pounds, he was much larger than the average professional ballplayer -- an account of his 1888 tryout with the Kalamazoo Kazoos described him as "about as wide as he is long" -- and that cherubic appearance inspired his nickname.
Shortstop: Jose Valentin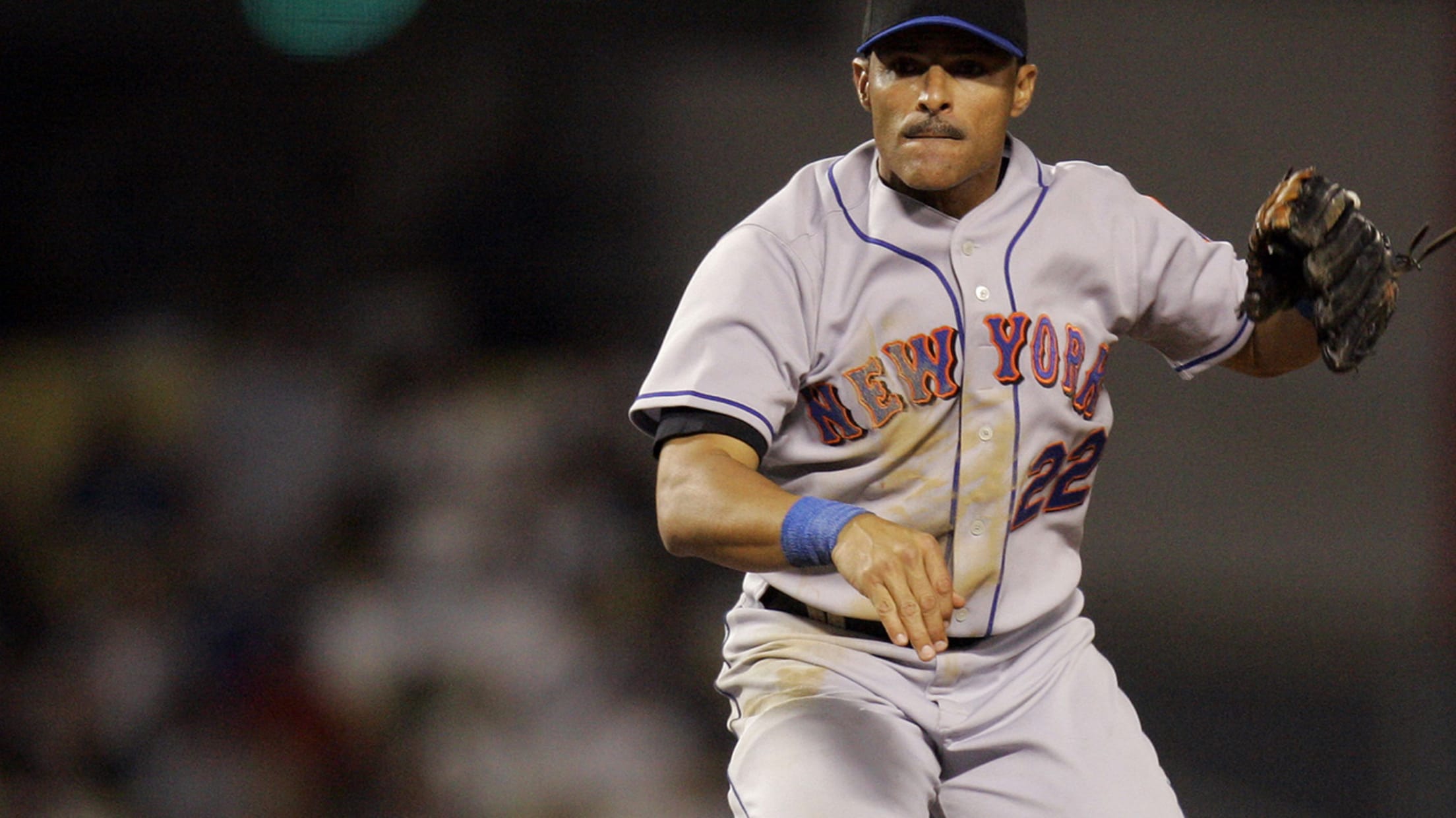 Both Jose and John (no relation, as it turns out) would have been fine choices here, but we went with the Valentin whose clutch hitting helped the Mets capture the 2006 NL East crown. Well, that and the fantastic mustache.
Third base: Pinky Higgins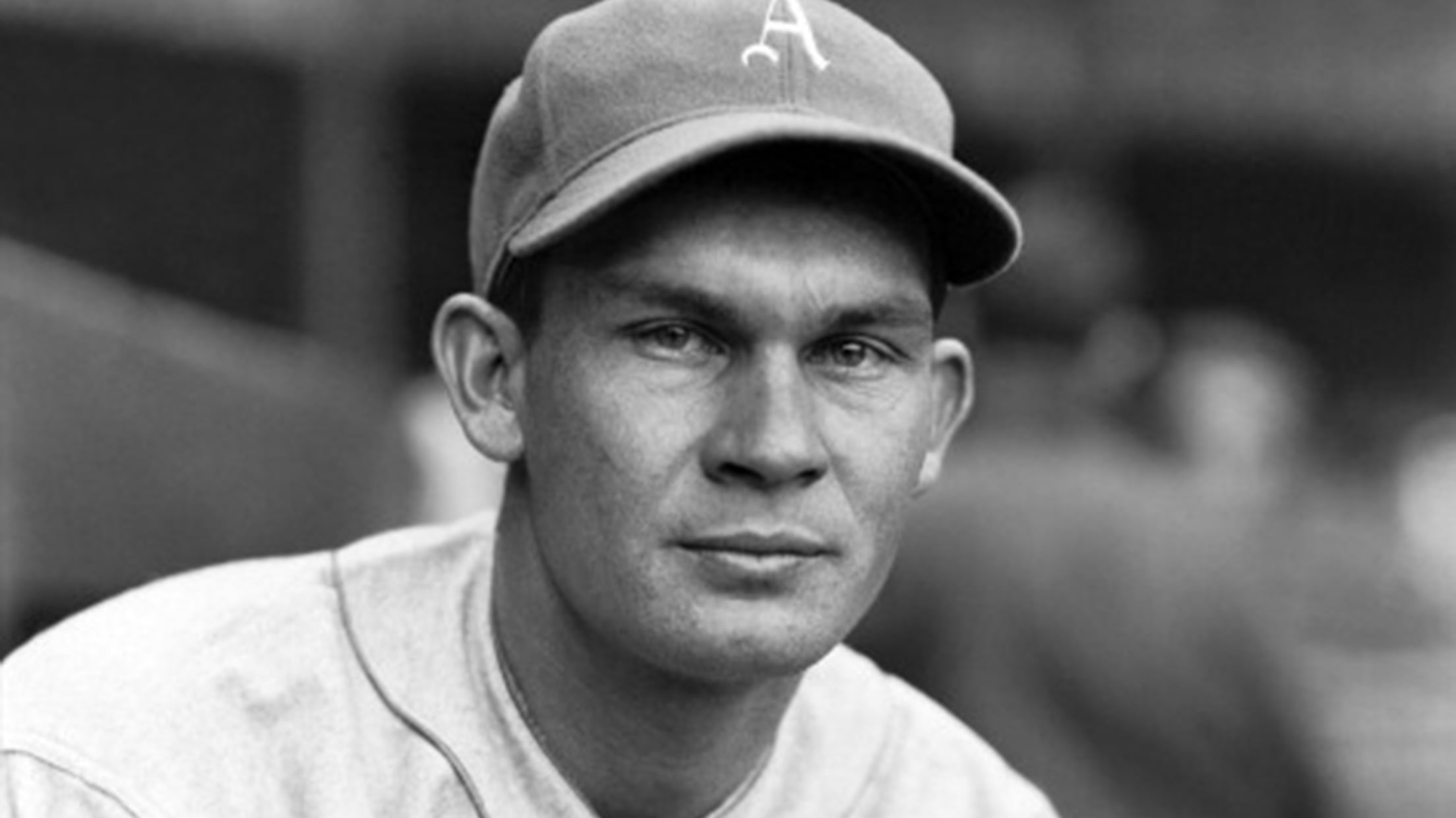 Higgins' parents dubbed him "Pinky" as a baby due to his rosy complexion, and the third baseman spent his whole career unsuccessfully trying to shake the nickname. He did make three All-Star appearances as a player in the 1930s and '40s and even won a Manager of the Year award with the Red Sox, though, which isn't too bad.
Left field: Pete Rose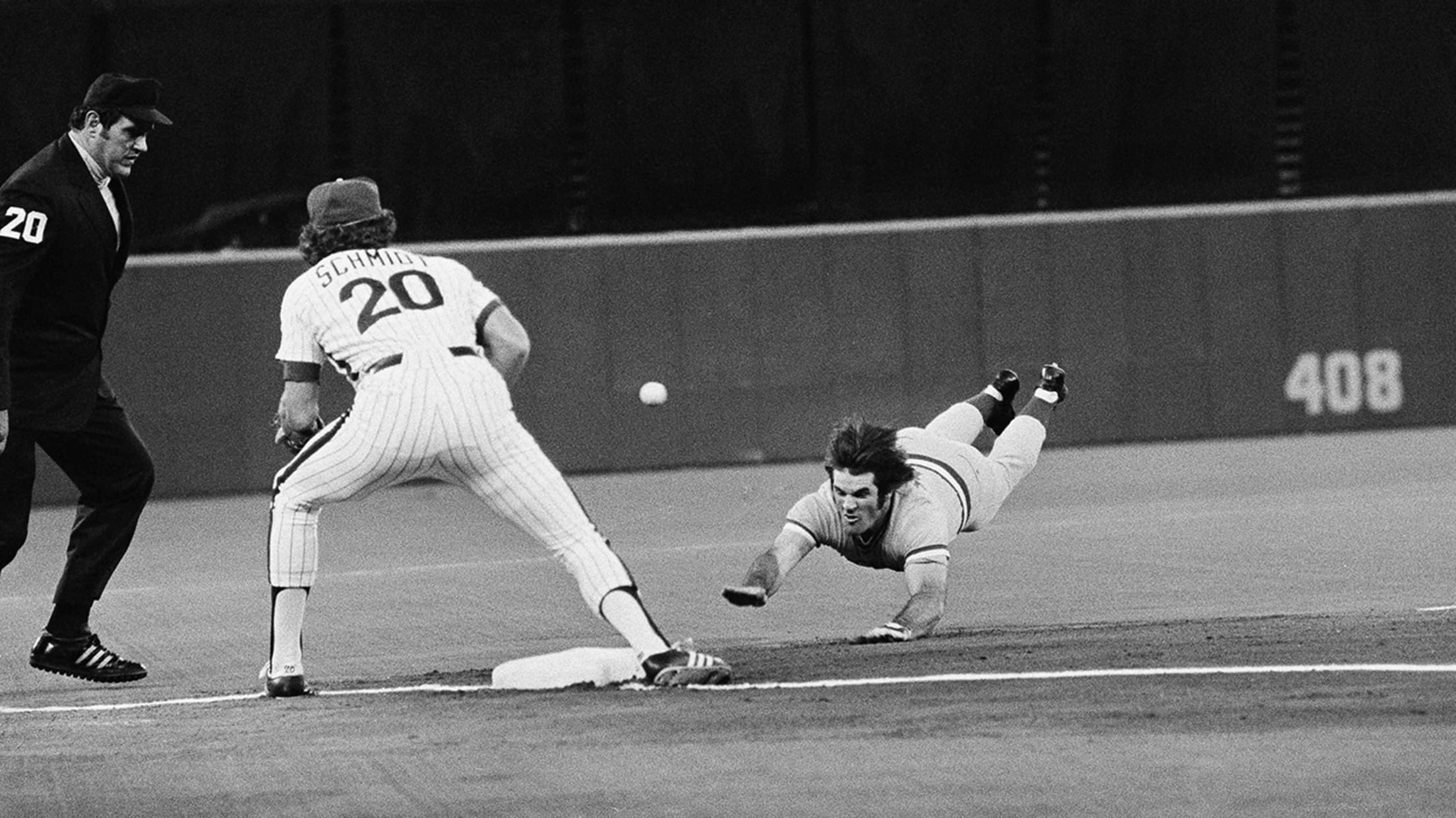 When your last name is literally Rose and you've compiled more hits than anyone in the history of baseball, you're a pretty easy inclusion.
Center field: Ángel Pagán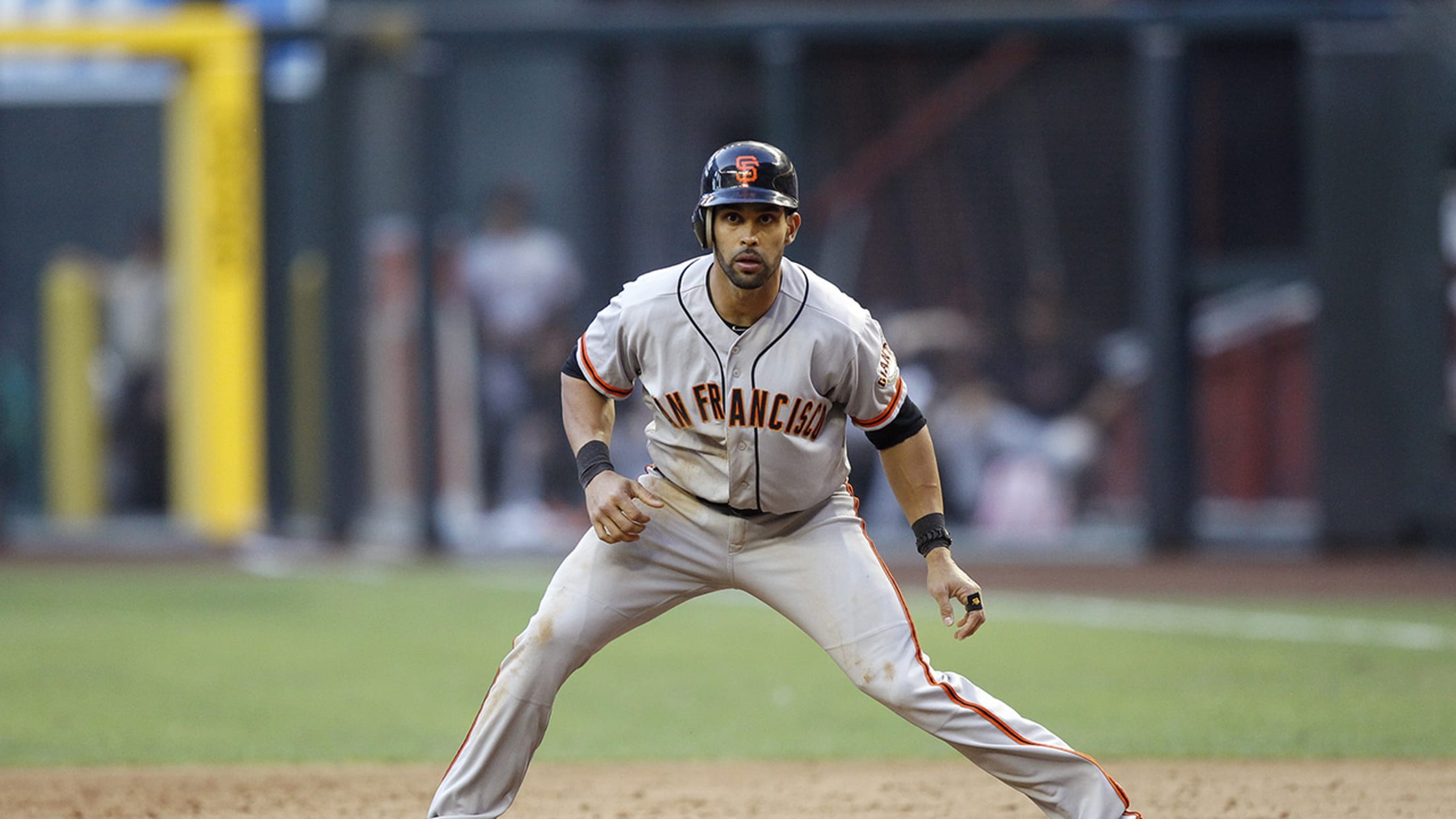 A key member of the Giants' 2012 World Series run (and living proof of Even Year Magic), Pagan has enjoyed an 11-year Major League career full of doing stuff like this in center field:
Right field: Candy Maldonado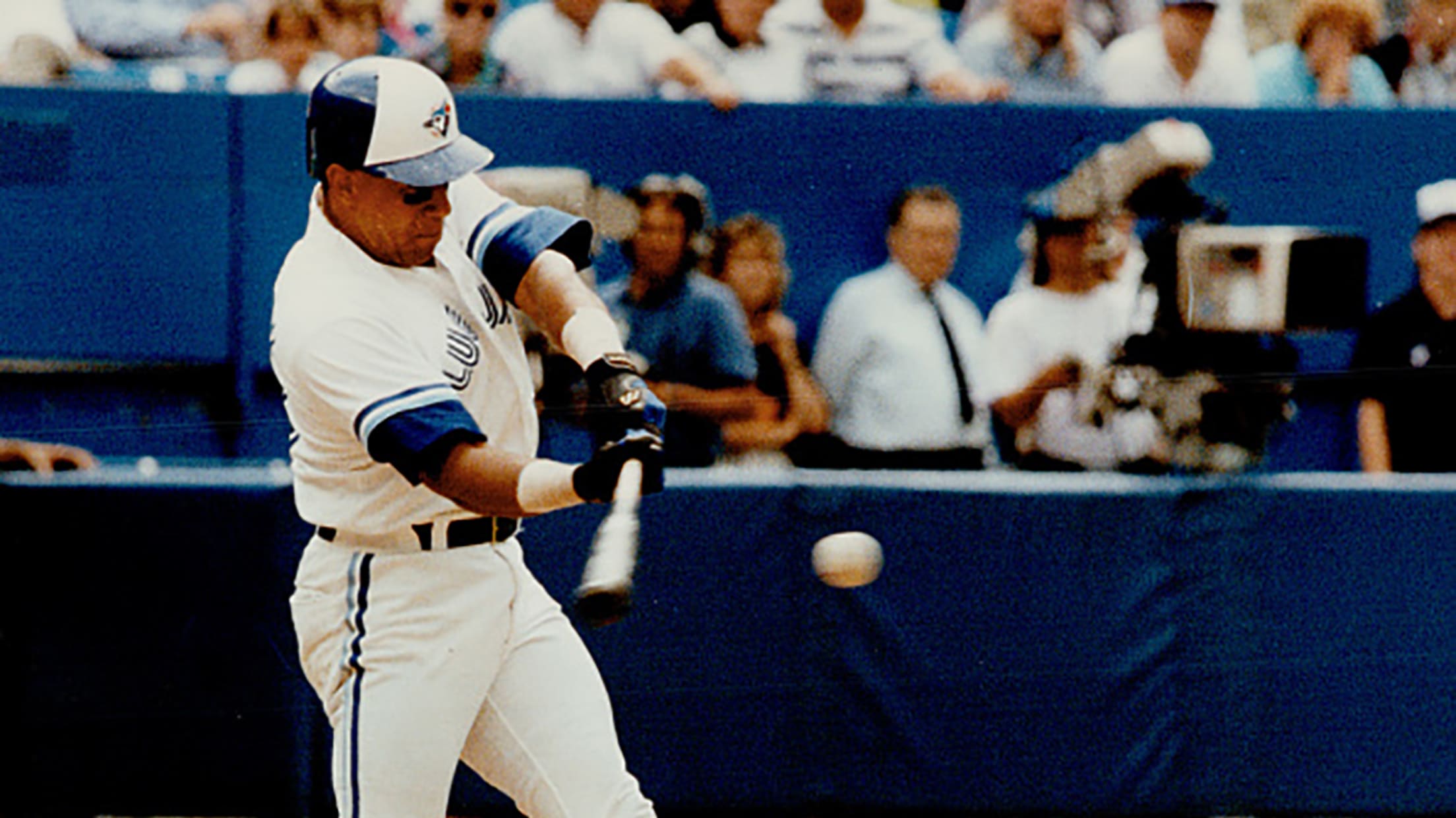 All due respect to Ellis Valentine, his last name was already taken on the roster, and there was no way we could leave out a nickname like "Candy Man." Plus, Maldonado was a pretty good player in his own right, spending 15 years in the Majors with seven different teams and even winning Game 3 of the 1992 World Series for the Blue Jays:
Designated hitter: Albert Belle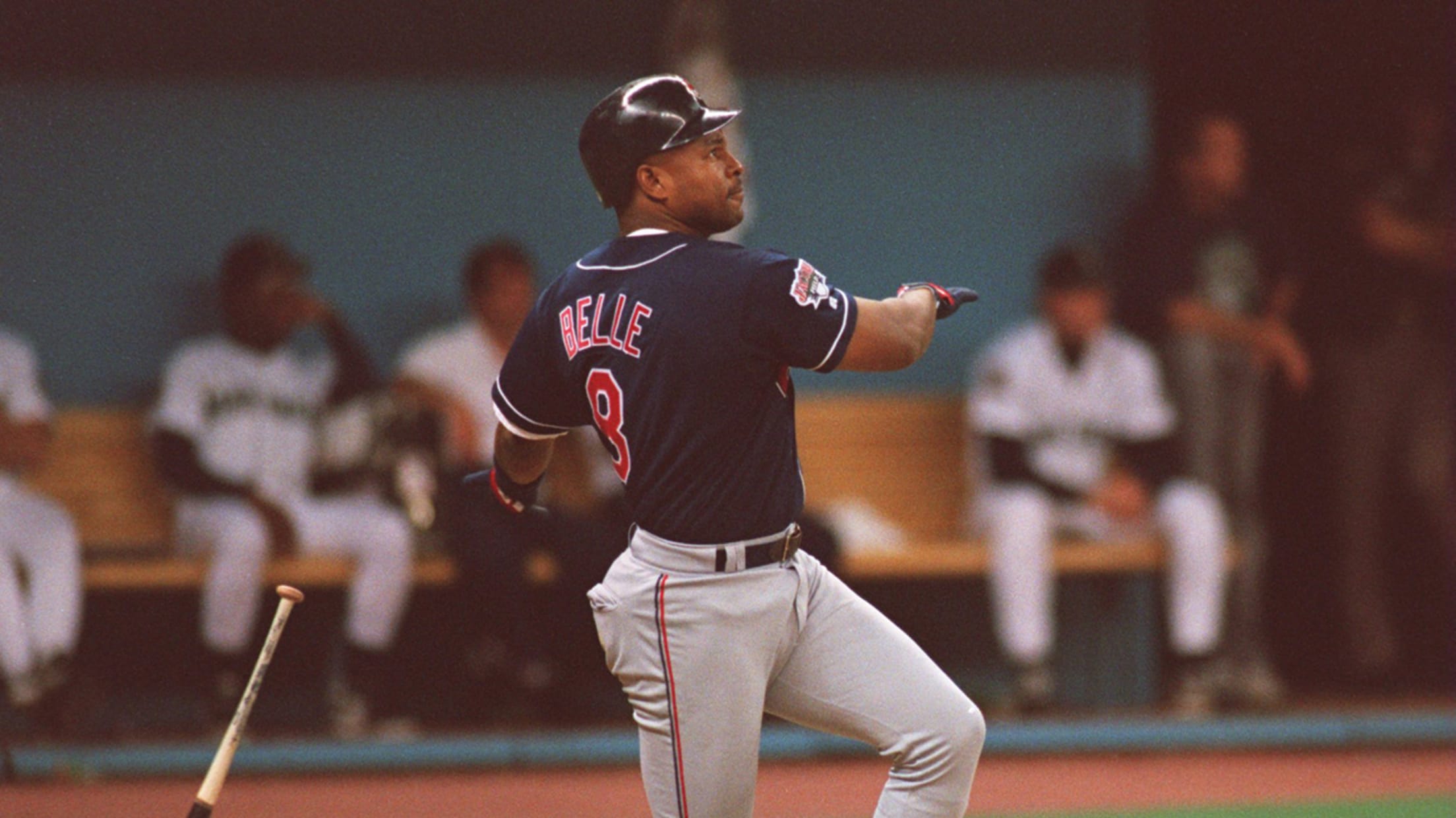 What better choice at DH than one of the very best sluggers of the '90s? Belle hit 381 dingers in his career, including 52 in 1995 as he helped the Indians win the American League pennant.
Starting pitcher: Ron Darling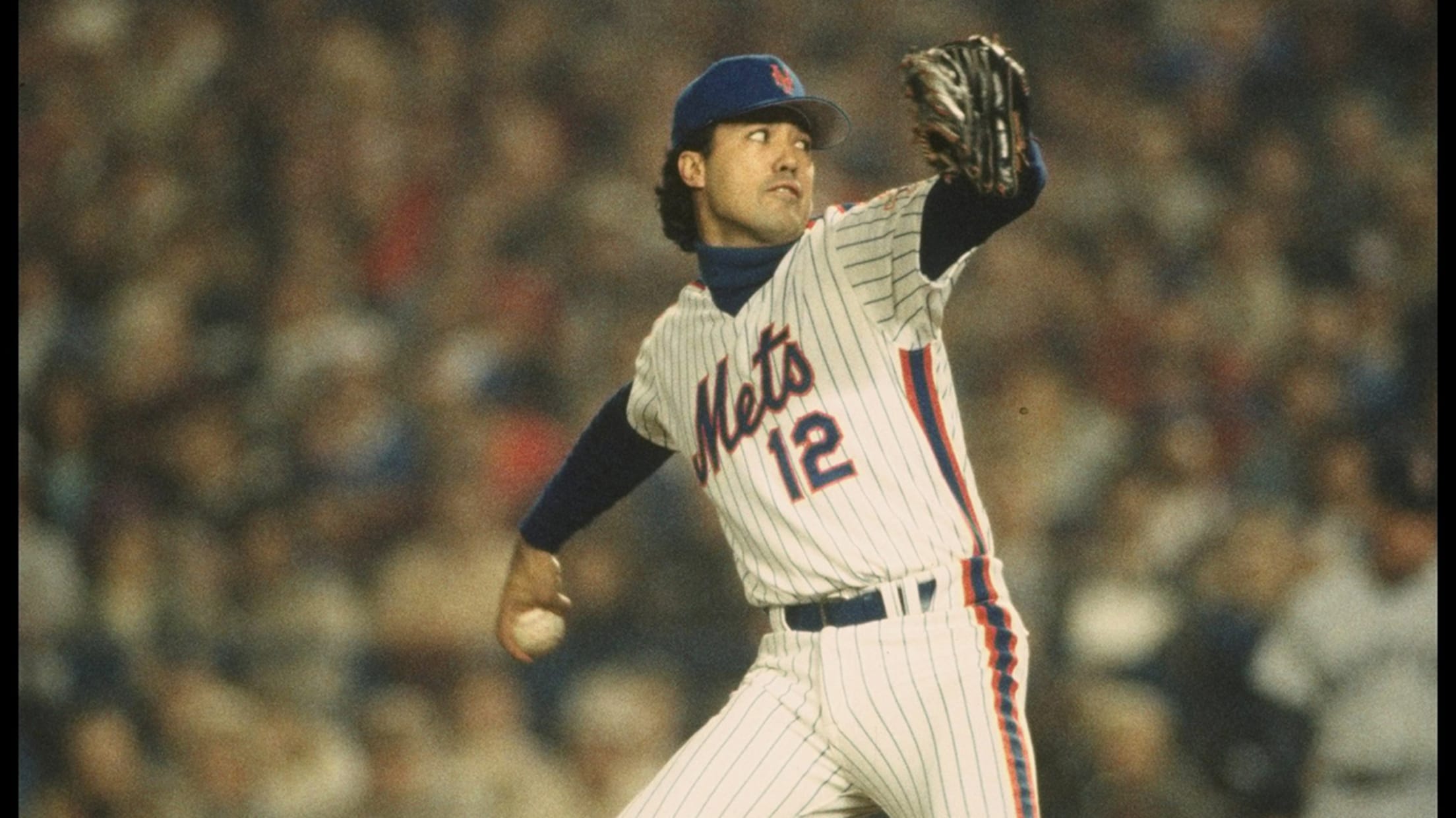 Valentine's Day is a time to dust off any and all terms of endearment, and in that spirit, the staff will be led by World Series hero and Keith Hernandez foil Ron Darling. One of the leaders of the 1986 Mets, Darling posted a career 3.87 ERA over 13 years in the Majors.
And don't worry, there's plenty of depth on the Valentine's Day staff, from Red Ruffing to Corky Valentine.
Closer: Slim Love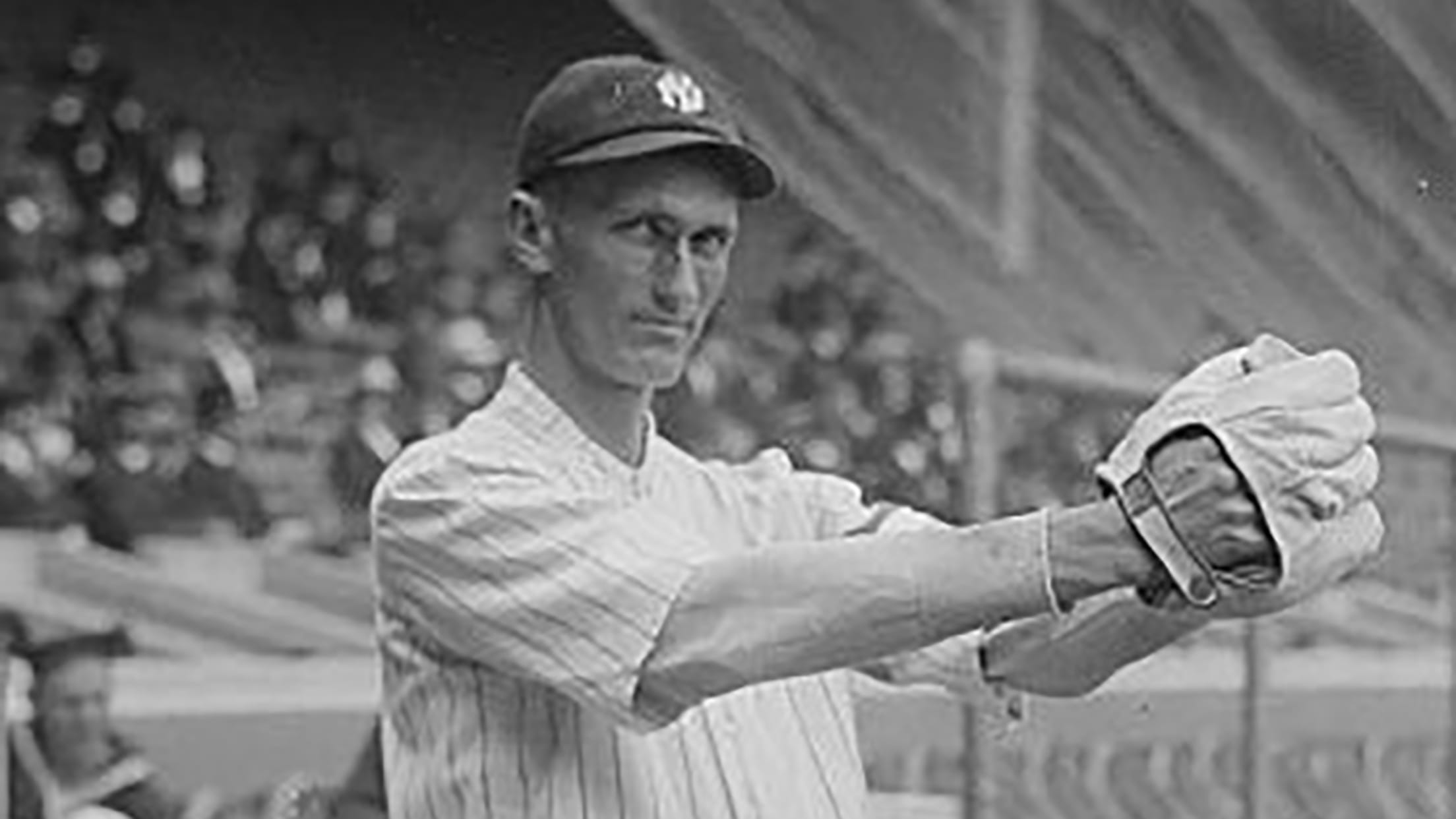 At 6-foot-7 and just 195 pounds, Edward Haughton Love more than earned the "Slim" moniker. The peak of his six-year big league career came with the Yankees, where he posted a 3.05 ERA over more than 400 innings from 1916-18.
Manager: Bobby Valentine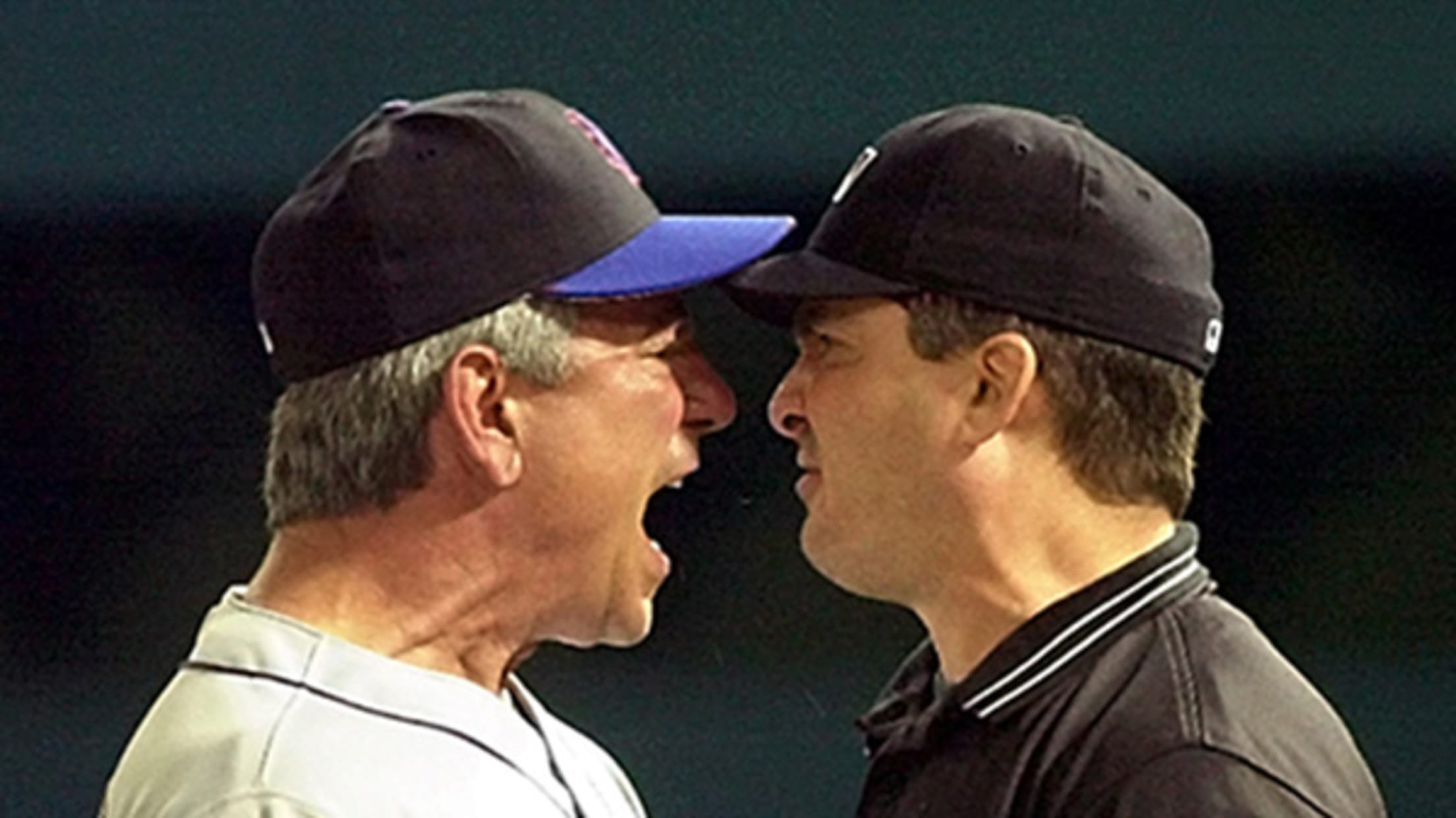 Was there any doubt? He's even got a knack for the grand romantic gesture:
But fear not, the All Valentine's Day team has a more than capable bench coach in line to replace Bobby V. -- none other than Miller "Hug" Huggins, Hall of Fame skipper of the Cardinals (1913-1917) and the "Murder's Row" Yankees of the 1920s.