Mookie Betts provided warm meals to the local Boston homeless community after Game 2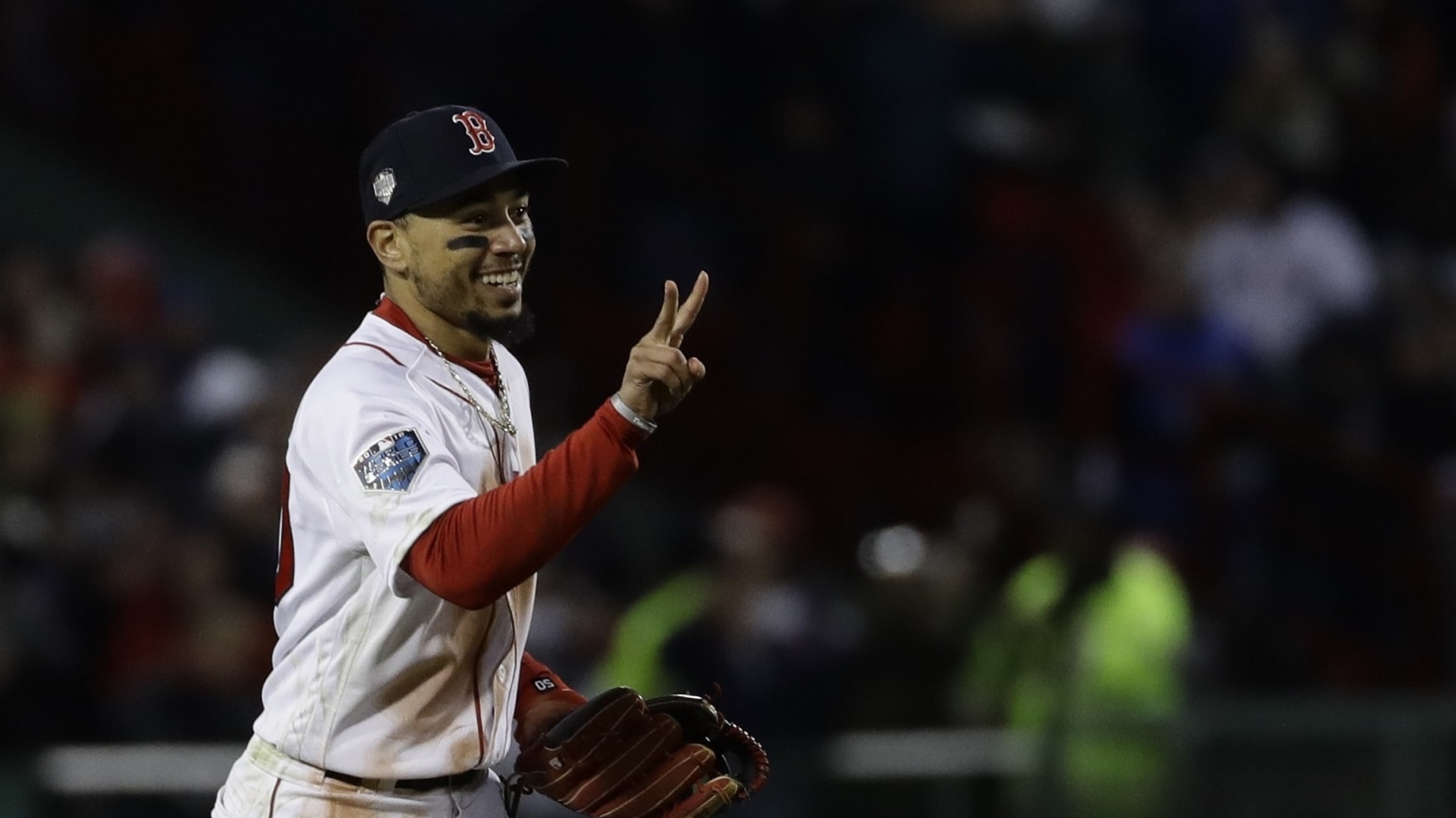 Game 2 of the World Series on Wednesday night featured some cold weather, with game-time temperatures in the 40s and the night only growing colder in the hours after the Red Sox won, 4-2.
That provided the context for a truly wonderful gesture from Boston outfielder Mookie Betts ... a gesture that might have gone unrecognized were it not for former Red Sox player and current WEEI host Lou Merloni:
Little birdie told me an amazing story. This was the scene last night around 1am out in front of the Boston Library. Trays and trays of food fed the homeless. The man that delivered the food wasn't looking for attention or praise BUT deserves it. God Bless you Mookie Betts pic.twitter.com/4Ox7O0edo4

— Lou Merloni (@LouMerloni) October 25, 2018
Yep, Mookie provided an abundance of hot, fresh meals for members of the local homeless community after helping his team take a 2-0 lead in the World Series. Bostonian Mike Winter even spotted Betts and Betts' cousin helping to set up beforehand.
"I didn't know who they were at first. They had hoodies on," Winter told WEEI. "Next thing I know they are laying out trays of food. Then they're walking around all of Boston Library where there are tons of homeless and telling people there is food around the corner. I walked up and I said, 'Hello,' because we have a mutual friend, and then all the people from the club came out and he just walked away. No pictures. No nothing. None of the homeless even knew who he was, but they were just grateful for what he was doing."
Though Betts isn't one to bring attention to his good will, he does his share for the community, both in Boston and his hometown of Nashville.
Betts frequently turns his top passion outside of baseball -- bowling -- into good deeds. He has held a bowling tournament and fundraiser in Tennessee the last three offseasons. And in August of 2017, Betts held "Mookie's Big League Bowl" in Boston, raising funds to help children and families throughout New England. (Betts has also chipped in to help bowling fundraisers hosted by other athletes, including teammate David Price and NBA star Chris Paul.)
Any Red Sox fan who has attended the club's Winter Weekend at Foxwoods Casino in Connecticut the last three years surely has a picture with Betts and an autograph, as he has always been one of the most enthusiastic to participate.
Betts has been a fixture at events benefiting the team's official charity -- the Red Sox Foundation -- and also the cancer-fighting Jimmy Fund.
Teams in this article:
Players in this article: