AL MVP winner Mookie Betts hung out with His Airness Michael Jordan to watch the Hornets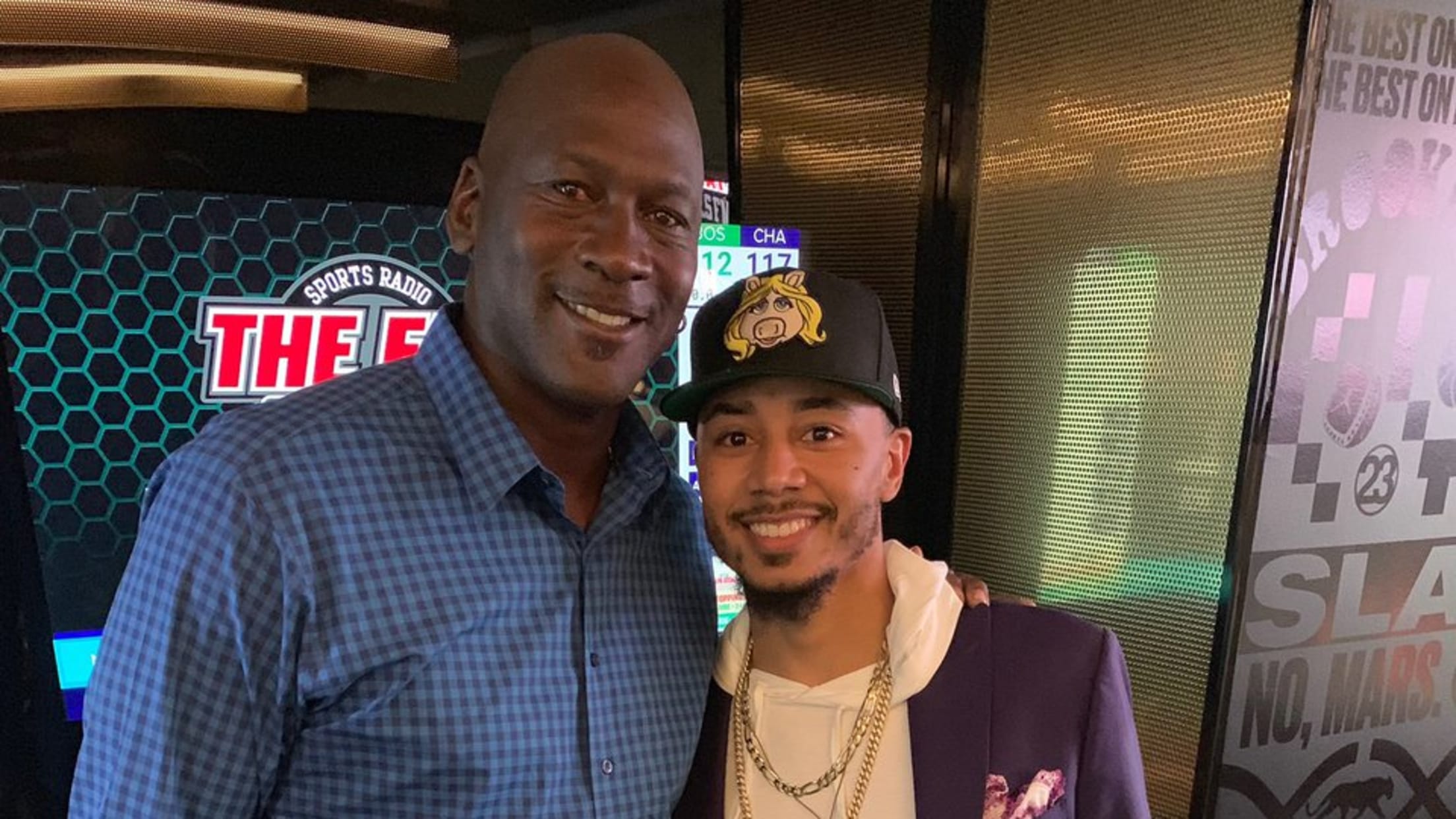 Does winning an MVP Award give the winner access to a special underground cabal of all-time greats? Judging from this photo, that's a maybe. On Monday night, Red Sox star Mookie Betts headed to Charlotte to take in the Celtics - Hornets game. While there, he hung out with Michael Jordan in -- get this -- a gorgeous velvet blazer and a Miss Piggy hat:
November 20, 2018
Speed, power, style and grace -- is there anything Mookie can't do?
Of course, Mookie is a Jordan athlete, so we can only hope that this is just the first of many hang sessions between the two athletes.
Teams in this article:
Players in this article: