Was Mookie Betts' description of facing Justin Verlander a genuine compliment or a sly humblebrag?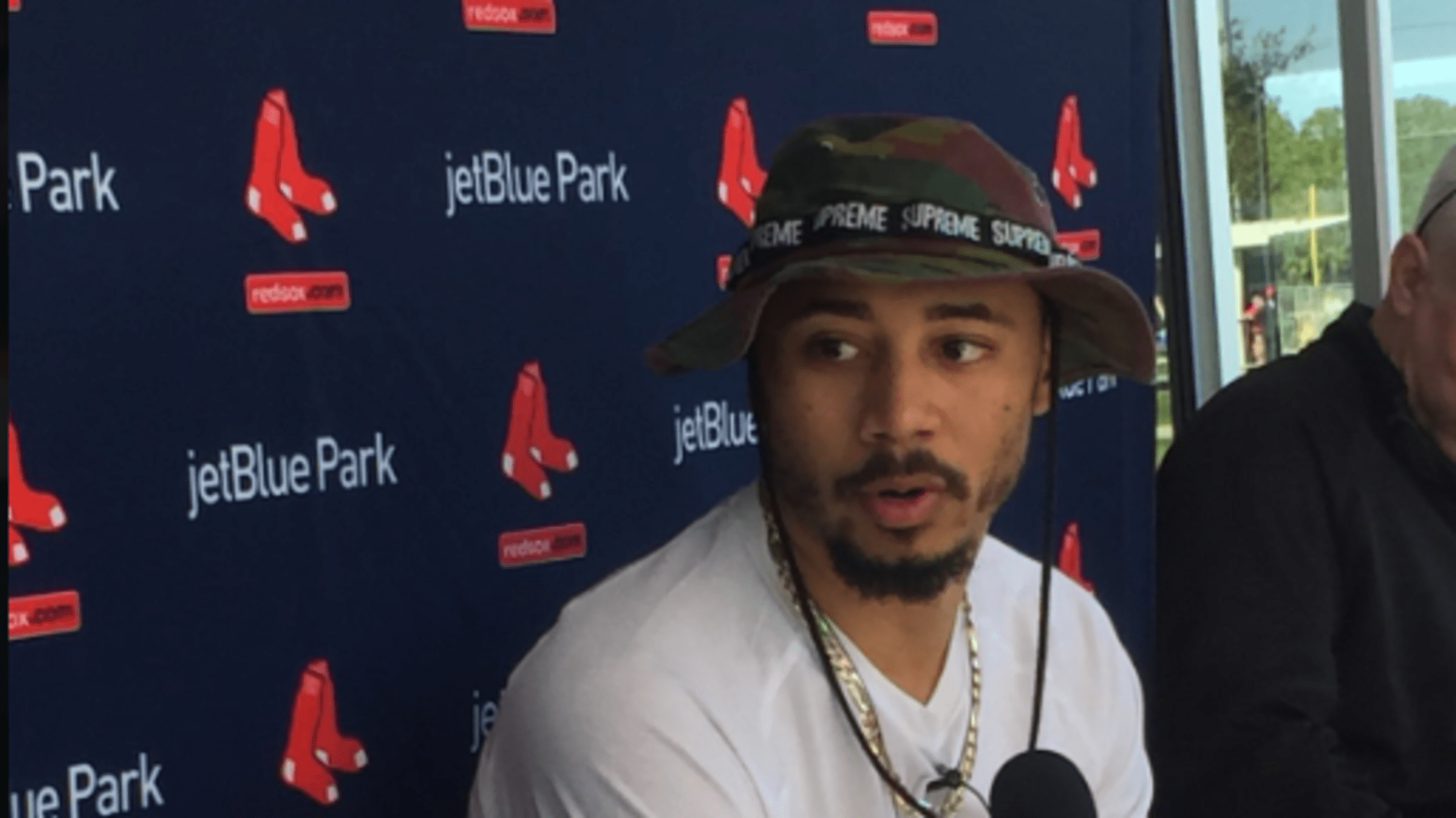 Reigning AL MVP Mookie Betts arrived at Red Sox camp on Thursday, looking rather comfortable and confident in a bucket hat that only Betts could pull off:
Mookie Betts working the Carl Spackler hat. It's a Cinderella story. pic.twitter.com/GAiJKMEGI0

— Pete Abraham (@PeteAbe) February 14, 2019
Mookie Betts: "Pretty good year." pic.twitter.com/Xa4w2BSwci

— Chris Mason (@ByChrisMason) February 14, 2019
Betts was asked about plenty during his first meeting with the media, but one question about a certain opposing pitcher sparked quite the amusing answer from the 26-year-old outfielder:
Betts says facing Verlander is harder than a 2-10 split. 'You make a 2-10 split pretty often when you bowl as much as I do.' #featsofrolling

— Alex Speier (@alexspeier) February 14, 2019
You won't find many ballplayers genuinely comparing an on-field experience to that of one in a bowling alley, but as we know, Betts is not your average ballplayer -- he is also a legitimately elite-level bowler, as he recently proved by dominating a celebrity pro-am:
Based on his performance in that tournament, it doesn't seem like Betts would even run into that many split situations -- let alone a challenging 2-10. But a look at his career numbers against Verlander does help to explain why Betts would make such a comparison: In 26 plate appearances (including the postseason), Betts has only collected two hits and drawn two walks, good for a paltry .083/.154/.125 slash line -- not very Mookie-like!
However, it also begs the question: Was Betts really trying to give one of his American League rivals proper credit for stifling him in their matchups? Or did the traditionally humble Betts just want to remind everyone that he's just awesome at bowling? Either way, the quote is excellent -- but let us know what you think.
Teams in this article:
Players in this article: