Which postseason players are the most likely to be superstitious about Friday the 13th?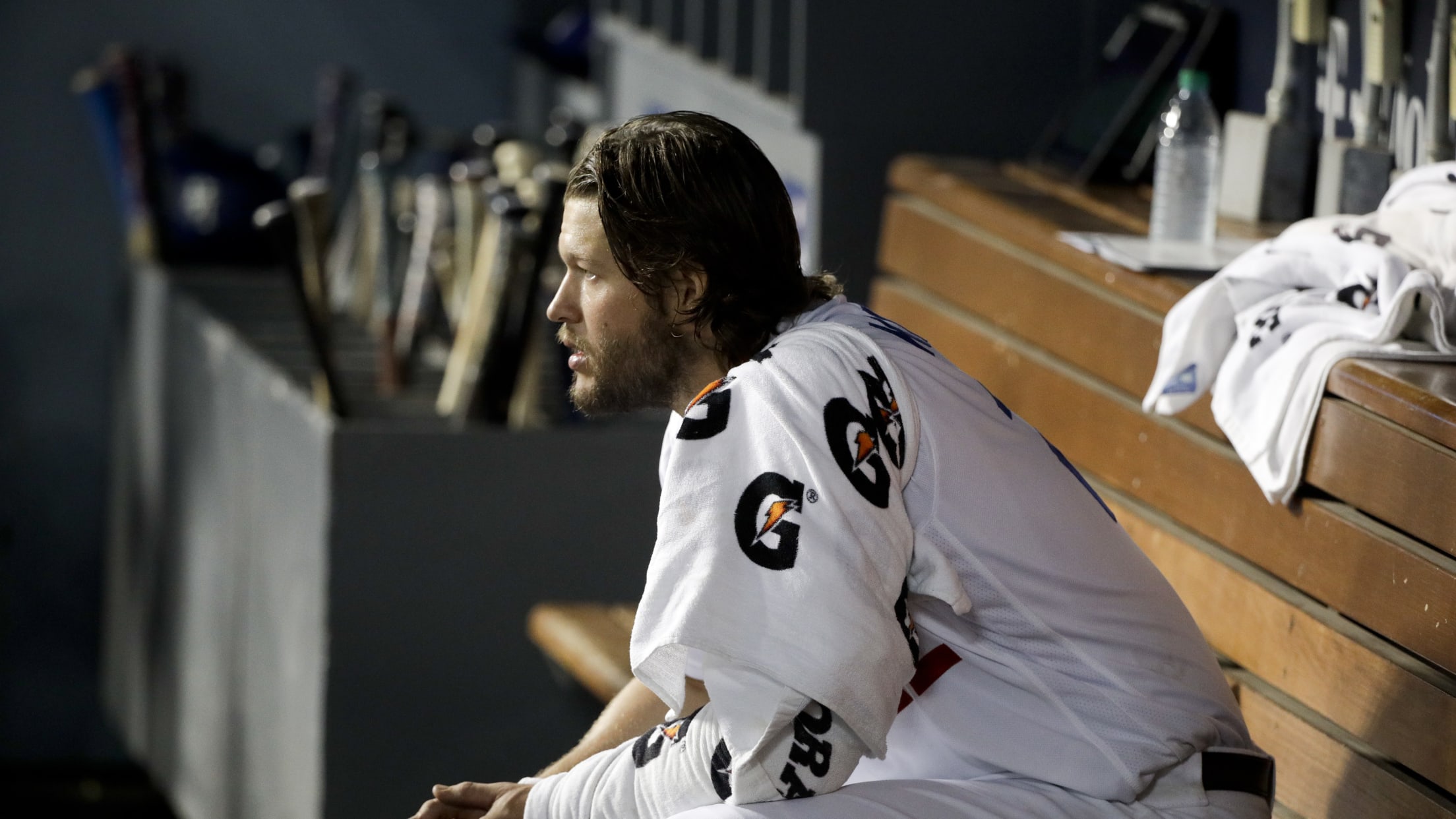 (Jae C. Hong)
The next round of the playoffs is upon us, as the Astros and Yankees prepare for Game 1 of the American League Championship Series presented by Camping World tonight at 8 p.m. ET on FS1. However, the opener happens to fall on an ominous day -- Friday the 13th, in October no less.
Some won't be bothered by this at all. The Astros' José Altuve, for instance, has said that he has no pregame rituals or anything like that. Others, though, are not so casual about Lady Luck. The four remaining playoff teams all have players who follow superstitions, so if you see anyone in uniform throwing salt over his right shoulder, it's probably one of them.
Clayton Kershaw
You don't become this generation's greatest starting pitcher without a commitment to routine, and the three-time Cy Young Award winner has a pregame ritual on the days he starts that is as strict as anyone. It all begins five hours from game time. It doesn't matter where he's pitching or what time of day it is -- it has to start five hours beforehand, even in Australia.
Over the course of these five hours, Kershaw eats a turkey sandwich, bounces baseballs off a chosen wall, listens (but does not participate) as his teammates banter, takes a short nap in the trainers' room, meets with his catcher and pitching coach to talk strategy, plays catch on the field, long tosses and finally walks out to the pitcher's mound eight minutes before first pitch. Yes, all in that order, and yes, at very specific times.
Can't argue with the results.
Aaron Judge
The Yankees' young superstar has been slugging all season, but fans learned early on that he had a superstition close to his heart that might have helped. Just before first pitch, Judge will start chewing on two pieces of Dubble Bubble sugar-free bubblegum, and he will not spit the gum out until he makes an out.
It's fairly straightforward, though as Judge told ESPN.com, the end result can be kind of gnarly:
"Hopefully, by the end of the night, I have a nasty, old, unflavored piece of gum in my mouth."
Ew.
George Springer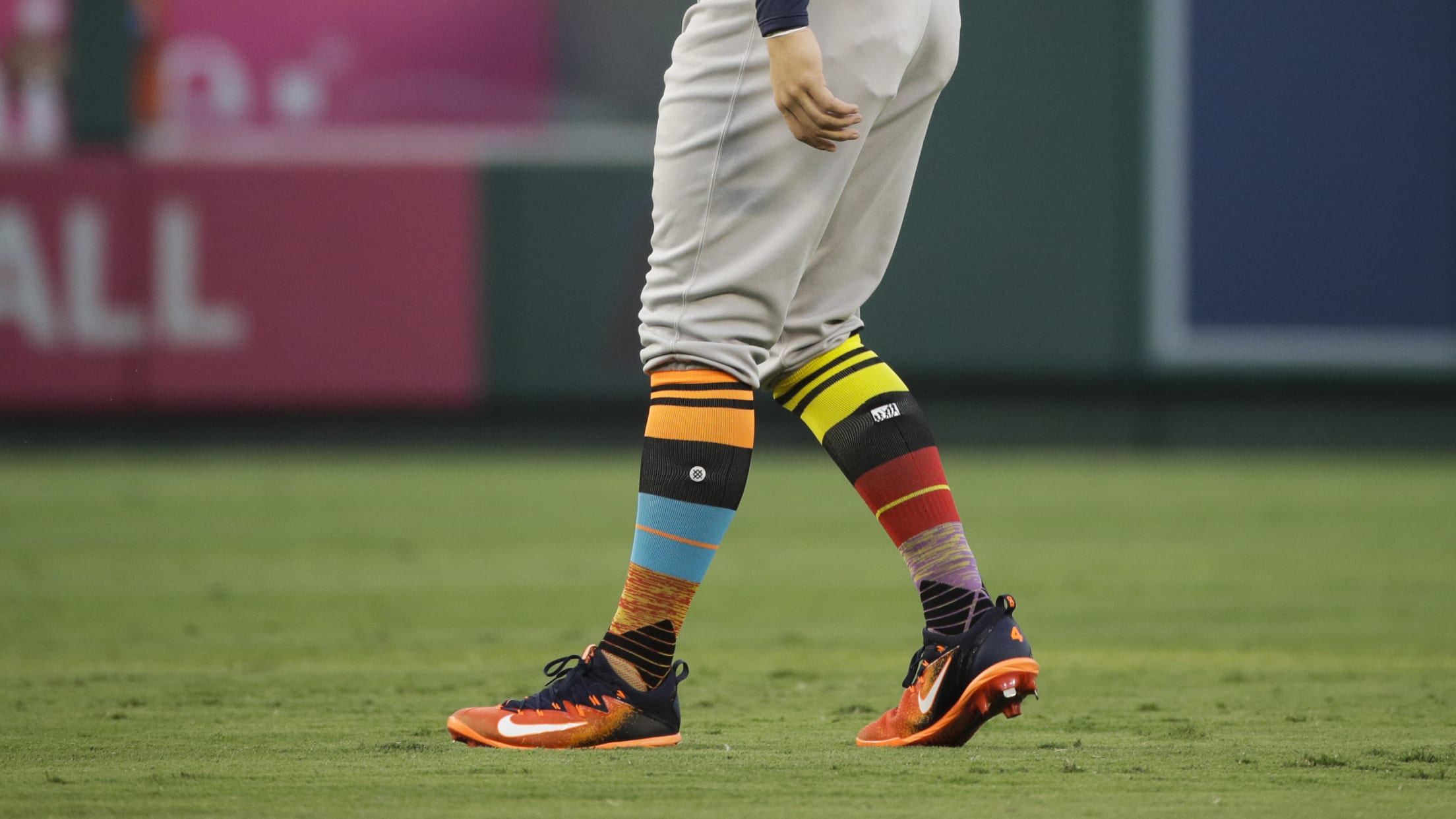 Altuve does not speak for all the Astros regarding superstitions. His All-Star teammate, George Springer, definitely has an unusual ritual, and it's all based around socks.
Springer told the Houston Chronicle in 2015 that his on-field performance determines his sock selection, a superstition he adopted while playing for the University of Connecticut. If he's been getting hits, he'll stick with the same socks over multiple days, washing them to keep them clean. If he has a bad day, however, then a change is in order.
No wonder Springer has so much sock in his bat.
Anthony Rizzo
After the Cubs won the World Series in 2016, Anthony Rizzo, Ben Zobrist and Dexter Fowlerpaid a visit to Jimmy Fallon on "The Tonight Show," where the audience got some insight into a few good luck charms from the championship run.
Zobrist and Fowler mentioned the standard superstitions of not moving from spots on the bench, but Rizzo took it to the next level. He was so committed to keeping the good vibes going that when he broke his phone during the 2016 NLCS, he refused to get it repaired until after the playoffs ended, over a week and a half later.
Let's just hope that history doesn't repeat itself for Rizzo during the Cubs' NLCS rematch against the Dodgers. We know he won't bother to fix his phone.
Tune in to Cubs-Dodgers NLCS Game 1 presented by Camping World on Saturday at 8 p.m. ET on TBS.