Fun-loving Munenori Kawasaki is reportedly retiring, so let's look back on his memorable MLB career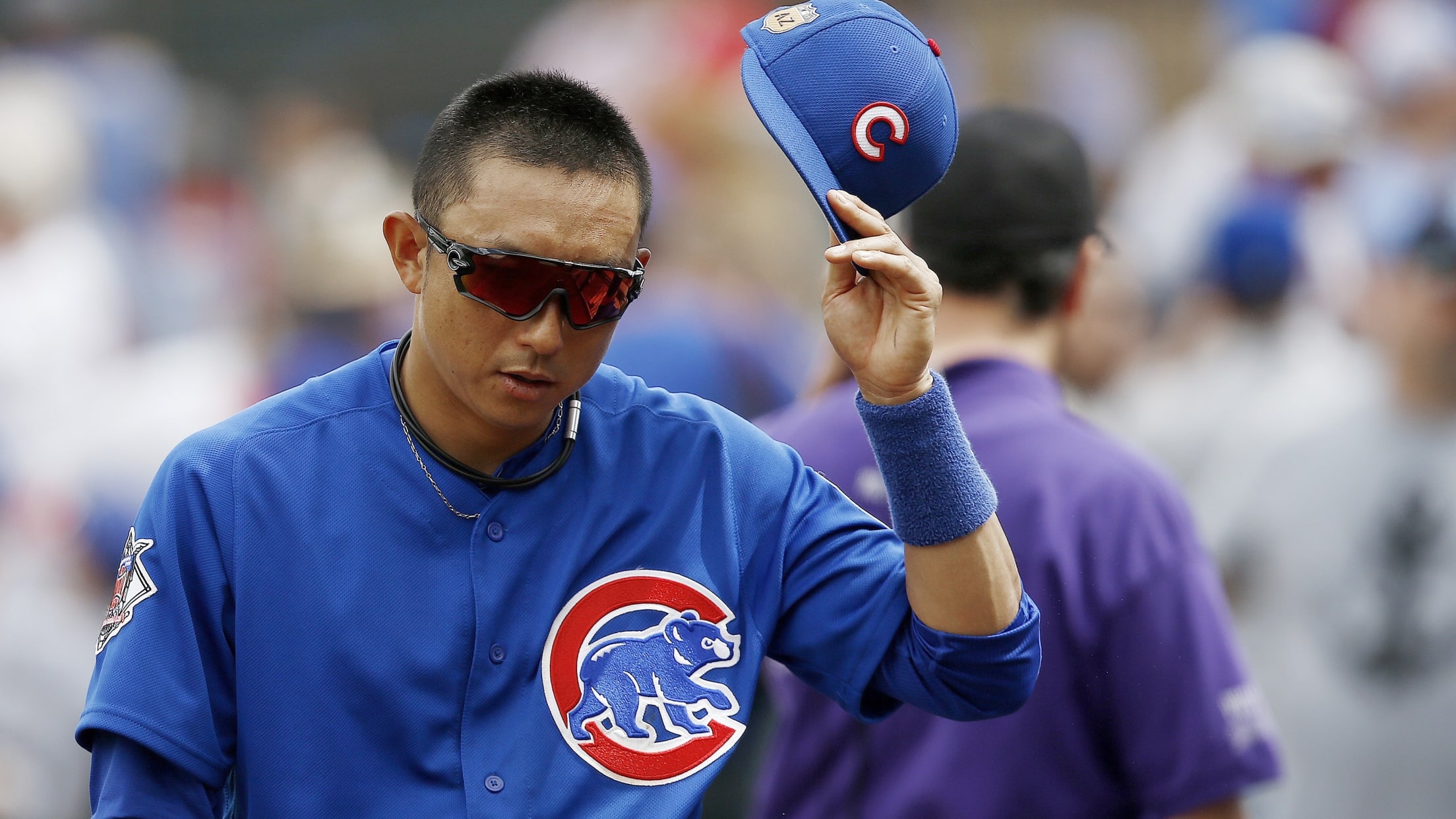 (Ross D. Franklin)
Munenori Kawasaki is reportedly retiring. He's hanging 'em up. He's hopping on his steed and riding off to new adventures while we lonely townspeople wave goodbye and wipe away the tears.
This may seem like an overreaction to a ballplayer that didn't play in the Majors last year as he returned to Japan to play for the Softbank Hawks. He hasn't even received more than 200 big league plate appearances in a season since 2014. But the only people that would say that are those that never watched Kawasaki.
He wasn't just a utility infielder, but perhaps the most fun and energetic player in Major League history. So, how do we love Muni? Let us count the ways -- with an assist from Elizabeth Barrett Browning.
"I love thee to the depth and breadth and height
My soul can reach, when feeling out of sight
For the ends of being and ideal grace"
No one has ever displayed as much graceful skill as Kawasaki. Just look at these dance moves:
Of course, he didn't restrict his moves just to the dugout or pregame workouts. Watch him flash the leather with a dive and a glove flip:
"I love thee to the level of every day's
Most quiet need, by sun and candle-light."
Daytime? Muni's got highlights:
Night? Done and done.
In a dome, when you can't tell whether it's day or night? Yeah, that too:
"I love thee freely, as men strive for right.
I love thee purely, as they turn from praise."
When Kawasaki won the 2013 GIBBY for his impassioned "I am Japaneeeeeese!" speech before the Toronto crowd, he accepted the praise with the grace and aplomb that we would expect from the star.
And when he homered in Spring Training and got the silent treatment, did he care? No, because Muni is strong of self.
"I love thee with the passion put to use In my old griefs,
and with my childhood's faith."
What do children love more than referring to biceps as "noodle power" and jokes about buffaloes?
"I love thee with a love I seemed to lose
With my lost saints. I love thee with breath,
Smiles, tears, of all my life..."
How can you not smile at this?
"...and, if God choose,
I shall but love thee better after [retirement.]"
We'll miss you, Muni. But we'll always remember your very important baseball tips:
Teams in this article:
Players in this article: