The Fresno Grizzlies' Myles Straw made a miraculous catch after losing his footing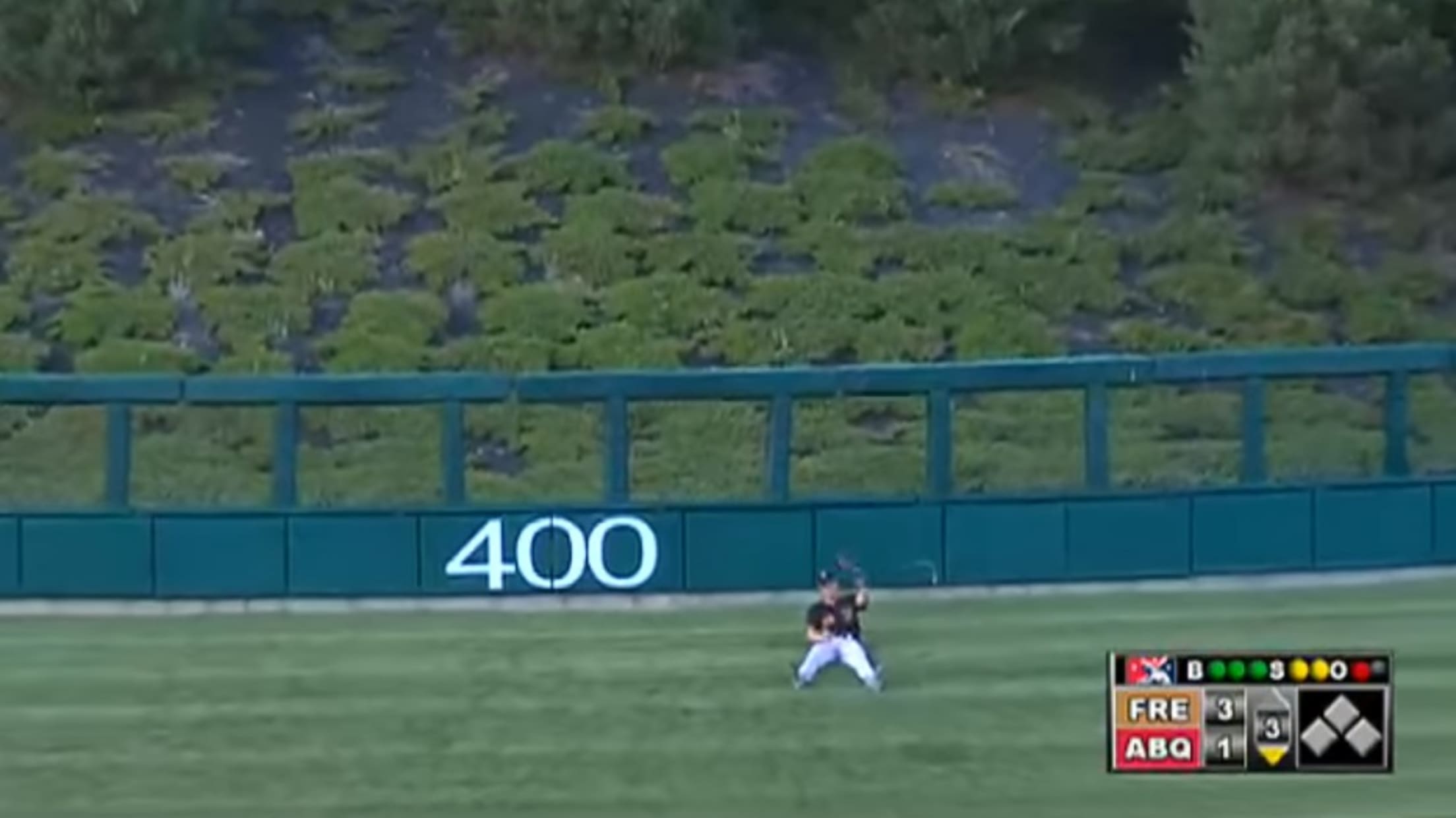 The Fresno Grizzlies had a solid outing in the 8-5 win over the Isotopes on Friday night. A.J. Reed hit his 21st homer of the season and drove in five runs and Jake Marisnick reached base five times and scored four runs. But wait -- there's more thanks to a dazzling play by Myles Straw.
In the bottom of the third, Ryan McMahon smacked a ball that appeared to be making its way over the center-field fence. But not if Straw had anything to say about it:
Straw, who was set up almost on the warning track, climbed the hill in front of the fence and took a small tumble as he tracked the ball, but recovered to make the catch.
Are you kidding me?!
Jessica Kleinschmidt is an associate editorial producer for Cut4 (oh that sounds fancy). She has covered baseball for half a decade.