The Fresno Tacos' 'Taco-uila Sunrise' uniforms are straight out of an '80s fever dream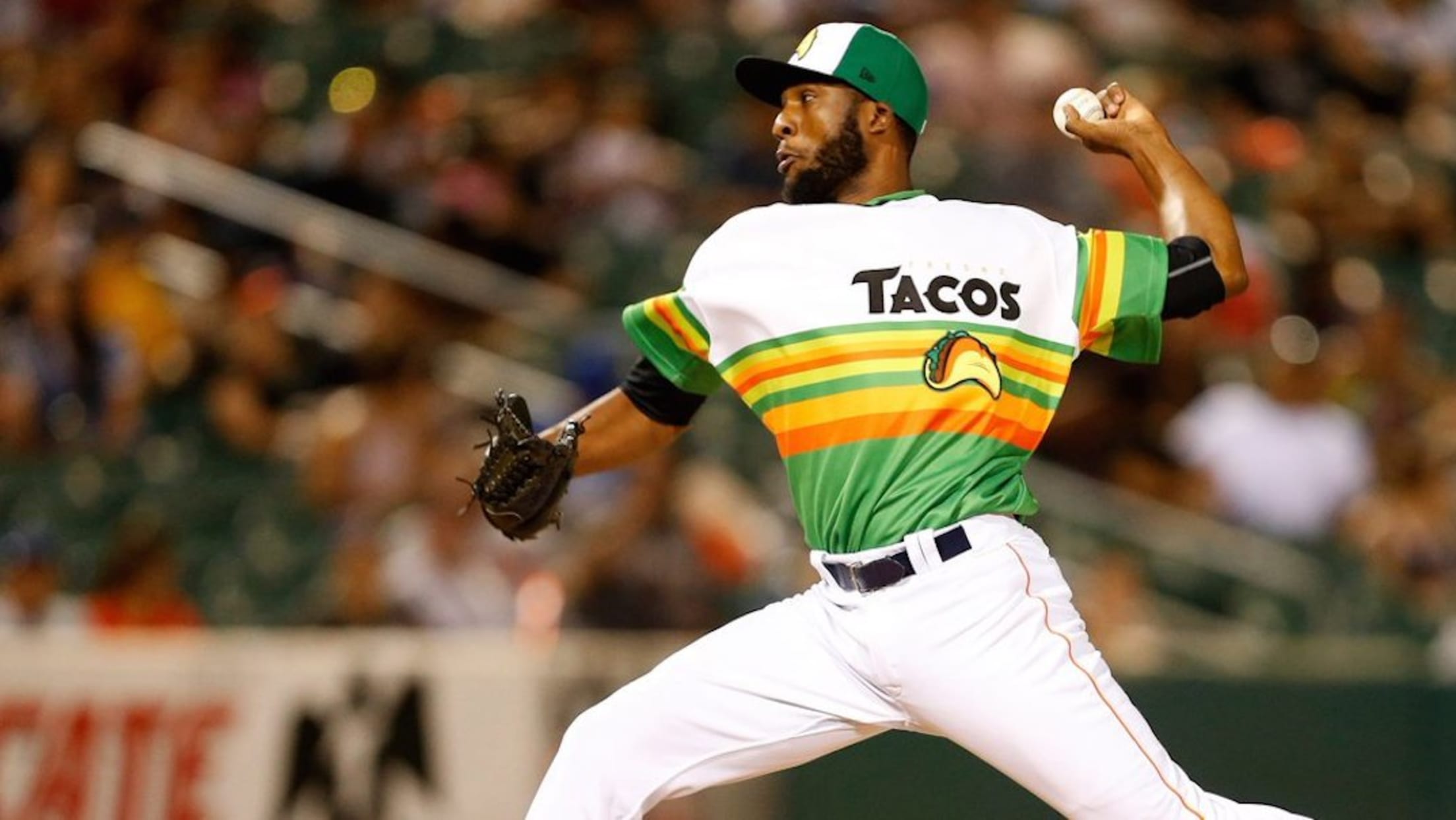 Back in 2015, the Fresno Grizzlies decided to commemorate their annual Taco Truck Throwdown (yes, that's exactly what it sounds like) by becoming the Fresno Tacos. It was intended as just a one-off promotion, but in the years since, it's grown into a full-blown phenomenon -- so much so that Houston's Triple-A affiliate decided to make the switch for every Tuesday home game during the 2018 season.
But they weren't content to just put a taco on a hat and call it a day (not that we wouldn't totally buy that). They're an Astros affiliate, after all, so of course their novelty uniforms seek inspiration from one of the most iconic looks in baseball history: Houston's Tequila Sunrise uniforms from the 1970s and '80s.
#FresnoTacos🌮 will continue their vintage #Astros tribute with Taco Truck Throwdown 8 uniforms. After wearing 70s-style "Taco-uila Sunrise" stripes for #TacoTuesday🌮 home games this season, going to the 80s-style shoulder stripes on a black pullover for July 19. #TheOcho🌮 pic.twitter.com/R1r9sJvPq1

— Fresno Grizzlies (@FresnoGrizzlies) July 13, 2018
We're not sure how Nolan Ryan feels about tacos, but we're pretty sure he'd be proud.