The first image of Zion Williamson in a (Myrtle Beach) Pelicans jersey is here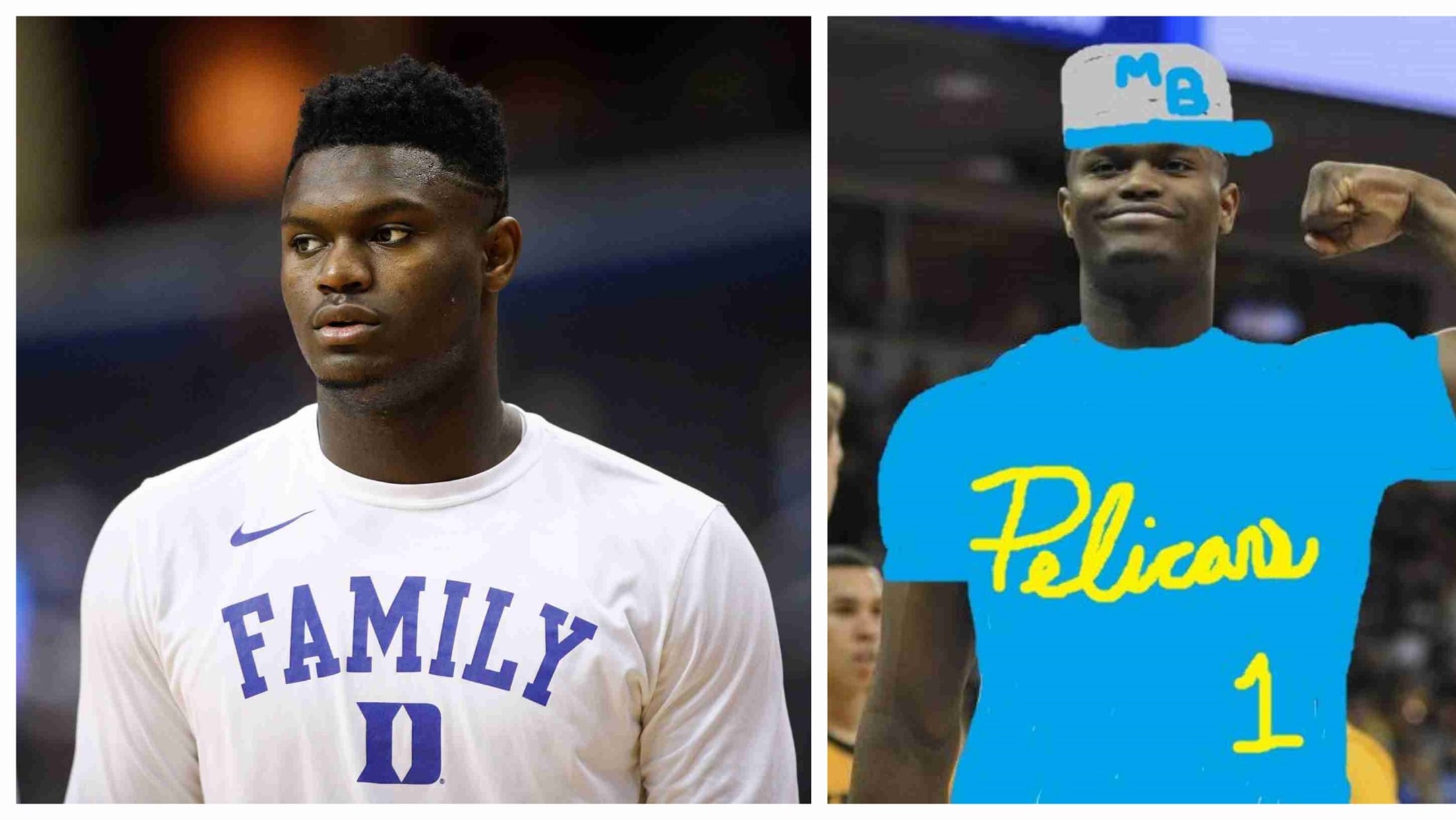 The NBA Draft Lottery was Tuesday night, and it was a big -- no, a huge -- night for the Pelicans, who wound up with the No. 1 pick.
Most pundits are projecting Duke standout Zion Williamson to be a strong consideration for the top pick in the NBA Draft, so anticipation was high on the internet in the minutes after the Draft seeding was announced. What might Williamson look like in a Pelicans outfit?
Maybe ... this:
First look at @ZionW32 in our uniform 🔥🔥🔥 pic.twitter.com/vXwy0t1vHv

— Myrtle Beach Pelicans (@Pelicanbaseball) May 15, 2019
*record scratch*
OK, wait a minute. The New Orleans Pelicans won the top lottery pick, not the Cubs' Class A affiliate in Myrtle Beach, S.C. This changes things. The above is just nonsense, really.
It's highly amusing nonsense, though, and was the work of some serious audio/visual skills from the MiLB Pelicans' graphics department:
Rapid reaction to the Pelicans winning the No. 1 pick in the NBA Lottery 🎉 pic.twitter.com/zG27KmYVK4

— Myrtle Beach Pelicans (@Pelicanbaseball) May 15, 2019
Brilliant.
Adrian Garro joined MLB.com in 2016. Throughout his travels, both Bartolo Colon and Vin Scully have placed their hands on his shoulders. Not at the same time, though. That'd be amazing.
Teams in this article:
Topics in this article: